3 Best Places For Fall Golf Trips 2019
Fall is one of the best times to get out and golf. Sure, some days the weather might be cold, windy and rainy, but what can beat a nice sunny Fall day? So, this Fall pack up the car and head wherever you can to get some spectacular golf in with some extremely beautiful views. Here's a few places to view some great Fall foliage on the course.
Did you expect anything else? Northern Carolina gets some of the best Fall foliage in the country and with a plethora of stand-out courses, it's no wonder how it made our list.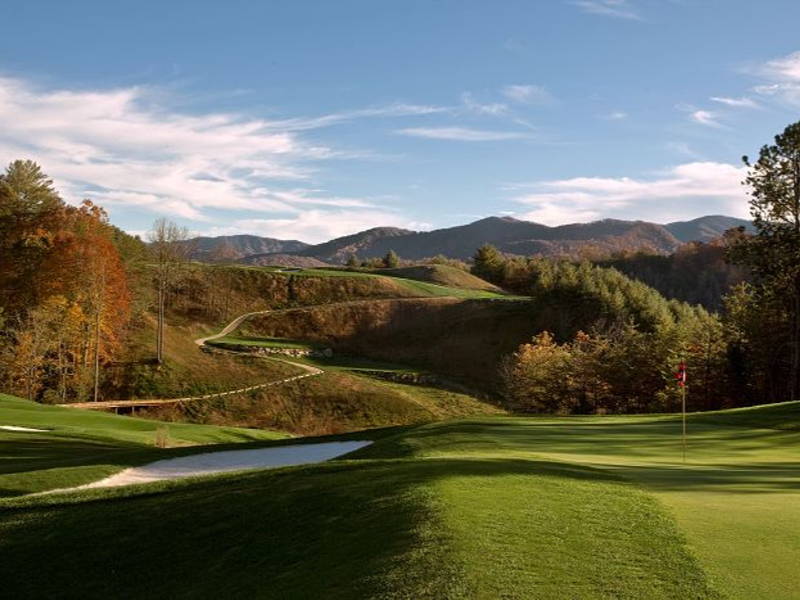 Of course we made our own list. North Coast has made an absolute wave in the golfing industry in just over 6-months of being in business. We design and craft some of the coolest golf gloves in the game. They're beyond comfortable, fit like a glove (pun definitely intended) and add a little extra flair to your game. Stuff the stocking with some cool and unique gloves from North Coast this holiday season. Check them out here.
Growing up we loved spending our Summers going 'Up North" on unforgettable golf adventures ... Something about Northern Michigan's pure & serene beauty and seemingly endless array of great tracks to play, stole our hearts from a young age. So, we sought to embody our Up North roots and pay ode to the beautiful North Coast that we've been lucky enough to call home most Summers.

North Coast was born from a vision over two years ago. It was during an Up North golf trip to Northern Michigan. We all had different gloves on and not one of them stood out to us. They were bland, boring, half-ripped and frankly, didn't fit our style.  Not only that, but we all seemed to agree that we didn't love the way our gloves felt on our hand. We wanted to look and feel good on the course from head to toe and we knew we weren't the only ones. So, we set out to create our own gloves from the ground up with a simple mission: create high-quality and stylish golf gloves that are beyond comfortable to wear and feel silky smooth on any hand. Two years later, we've finally arrived and we're stoked to release our gloves to all of you. Now grab your sticks & Go Play Golf.
---