The Masters Tournament-- enough said. It may be THE most iconic event in all of golf. The green jacket, the blooming Azaleas, pimento cheese and a few beers on Sunday—does it get any better? Since 1934, the Masters has been home to some of golf's greatest moments and has one of the most recognizable trophies in sports (Stanley Cup anyone?). Every April golf patrons and those alike tune in to watch the games best play the immaculate Augusta National Golf Club. The event provides its viewers with memories that will last a lifetime. Here's 6 of the best moments to ever go down here.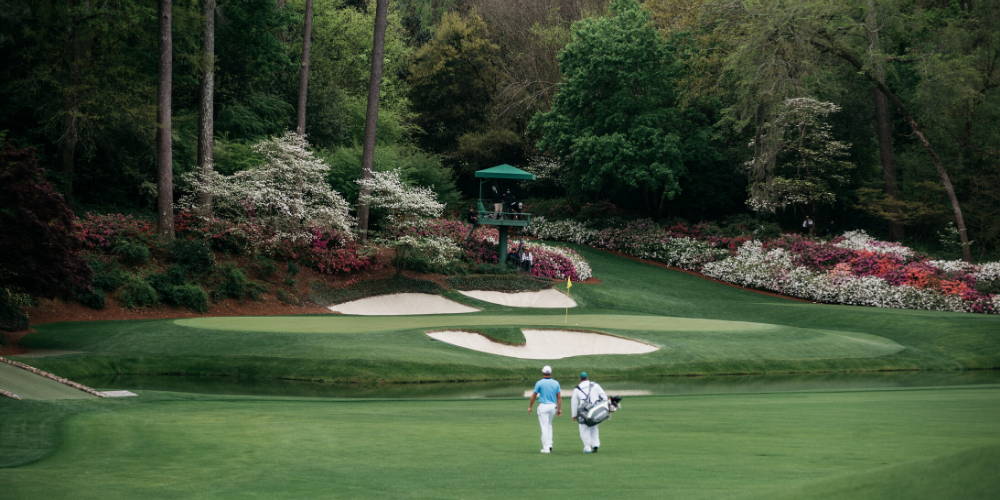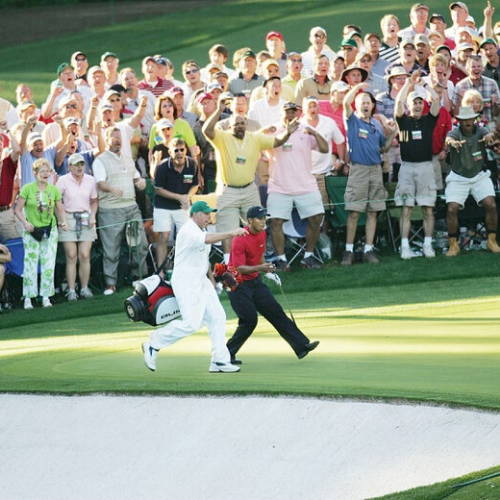 Okay, this is a little bit of low-hanging fruit, but it's true. The rough 30 yards off the fairway shouldn't be as watered and cared for as much as the fairway. Heck grow this out naturally with native grass or other natural states (i.e. Sand Valley, among others). It will look great and play tough. At the same time, dry the fairways out a bit and let them RUN. This makes the course fast and firm and ultimately harder to keep a drive in the fairway. Plus, who doesn't like roasting one an extra 30 yards when they do hit the fairway?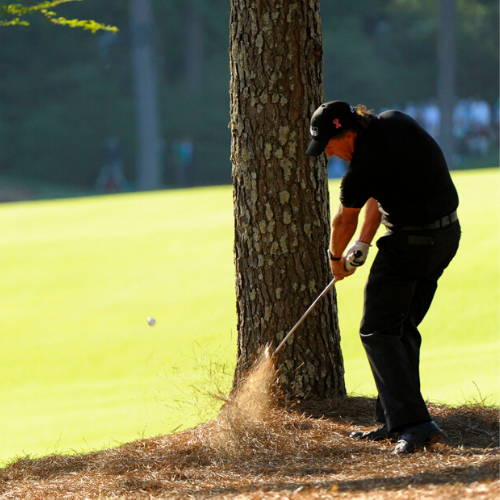 Mickelson is widely known on the PGA Tour for being a gambling man. He has gambled and lost many times in his career, but in 2010 luck was on his side. He took a huge risk on the par-five 13thhole that ultimately led him to his third career green jacket. With a two-stroke lead, Mickelson hit his tee shot on the 13thhole into the woods where it sat behind a massive pine tree. Now, with a two-shot lead and a seemingly unplayable lie from over 200 yards, you'd think to lay up, take par and move on. But that's not who Lefty is, he didn't come there to lay up. Instead, he sent an unbelievable shot perfectly between two trees, over Rae's Creek and onto the green, delivering one of the greatest shots in golf history. Mickelson ended up winning the tournament by three strokes.
Pulling on the cuff and fingers will stretch out your glove over time. The more stretched out the glove, the less it will fit like a second skin to your hand, which in turn makes the glove easier to rip.
3. Encourage Animal Habitats & Species

  Augusta native Mize was a solid tour player prior to the 1987 Masters but few people gave Mize a chance when he went up against Greg Norman and Seve Ballesteros in a sudden-death play-off. The underdog had won only one previous event on the PGA Tour and was facing two-time Masters champion Ballesteros and the number one player in the world at the time, Norman. Ballesteros was knocked out after three-putting the par-four 10thhole, while Mize and Norman both two-putted for par. On the par-four 11th, when Mize's approach shot missed the green, it looked like Norman would easily take the victory. Then Mize did the unthinkable. He holed his chip for birdie, which forced Norman to make a lengthy birdie putt, that came up short. Mize had won the Masters and the picture of him throwing his club into the air when the ball dropped in the cup says it all.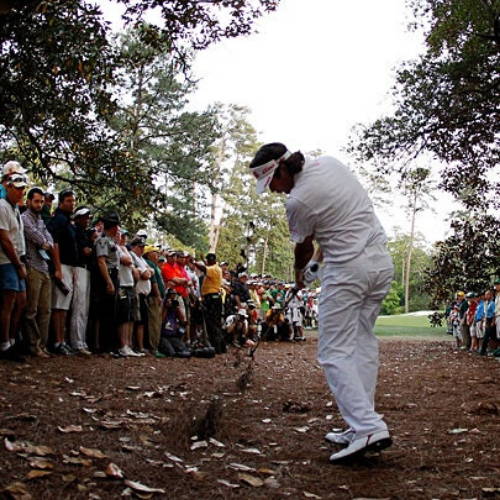 Wild Card? Absolutely. Bubba Watson, the man that's never had a lesson in his life, made one of the most incredible shots in the history of the Masters. Bubba was faced with what looked like an impossible par-save from deep within the trees on the 10thhole. From 163 yards out, Bubba send a Hail Mary hook around fans, and multiple trees landing it within 15 feet of the hole he couldn't even see. This shot from Bubba resulted in a two-putt par on the second hole of a playoff with Luis Oosthusizen. It was the hook shot heard around the world that gave Bubba Watson his first green jacket.
    Tiger Woods broke the record for the youngest Masters champion in 1997, but the Golden Bear broke the record for oldest Masters champion in 1986. Both records still stand to this day. Nicklaus had a record 18 Majors championships winning six of them at Augusta, saving his best for last. In one of the greatest tournaments in golf history, Nicklaus came from behind to beat Seve Ballesteros, Tom Kite, Greg Norman, and Nick Price who were some of the best golfers ever. Nicklaus went eagle-birdie-birdie from holes 15 to 17 in this Sunday finish nail-biter. He was near level par on the front nine, but made incredible shots to card a 30 on the back nine and take the win.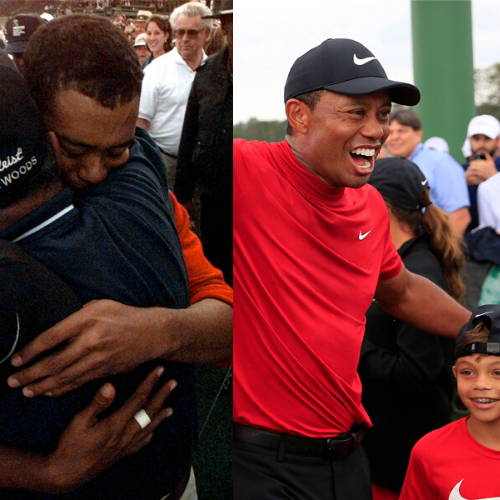 There was a buzz leading up to this week that MAYBE it was Tiger Woods who would once again throw on another Green Jacket—something he hadn't done since 2005. He hadn't won a Major since 2008 and many thought he might never win one again. That all changed last year. Woods came from behind on the back nine of Sunday (could you even write a better script?) for the first time ever in a major to snag his 5th Green Jacket. The hug with his son, Charlie, 22 years after he first hugged his dad at Augusta was an absolutely surreal moment for golf fans everywhere.
Growing up we loved spending our Summers going 'Up North" on unforgettable golf adventures ... Something about Northern Michigan's pure & serene beauty and seemingly endless array of great tracks to play, stole our hearts from a young age. So, we sought to embody our Up North roots and pay ode to the beautiful North Coast that we've been lucky enough to call home most Summers.

North Coast was born from a vision over two years ago. It was during an Up North golf trip to Northern Michigan. We all had different gloves on and not one of them stood out to us. They were bland, boring, half-ripped and frankly, didn't fit our style.  Not only that, but we all seemed to agree that we didn't love the way our gloves felt on our hand. We wanted to look and feel good on the course from head to toe and we knew we weren't the only ones. So, we set out to create our own gloves from the ground up with a simple mission: create high-quality and stylish golf gloves that are beyond comfortable to wear and feel silky smooth on any hand. Two years later, we've finally arrived and we're stoked to release our gloves to all of you. Now grab your sticks & Go Play Golf.
---