Memorable Moments From Bethpage Black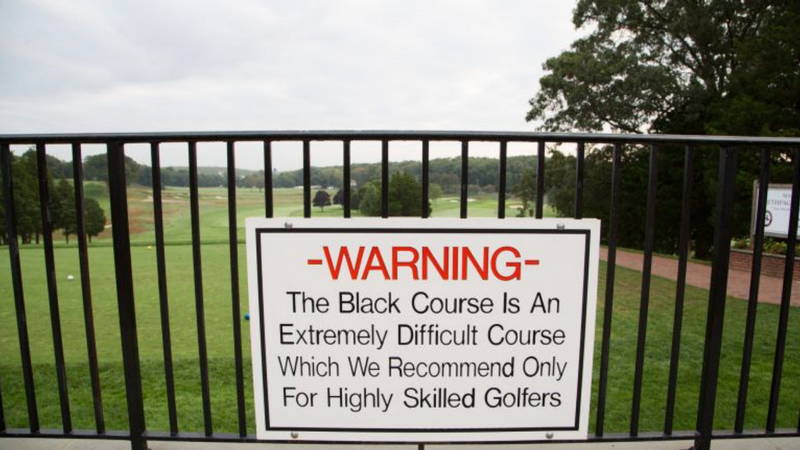 Bethpage Black has become an absolute icon in the golfing world over the past two decades. The course is known to play hard, yet fair and offer a plethora of risk and rewards type shots. Because of this, Bethpage has been staged for some amazing tournaments over the years. Here's a few memorable moments from Bethpage Black.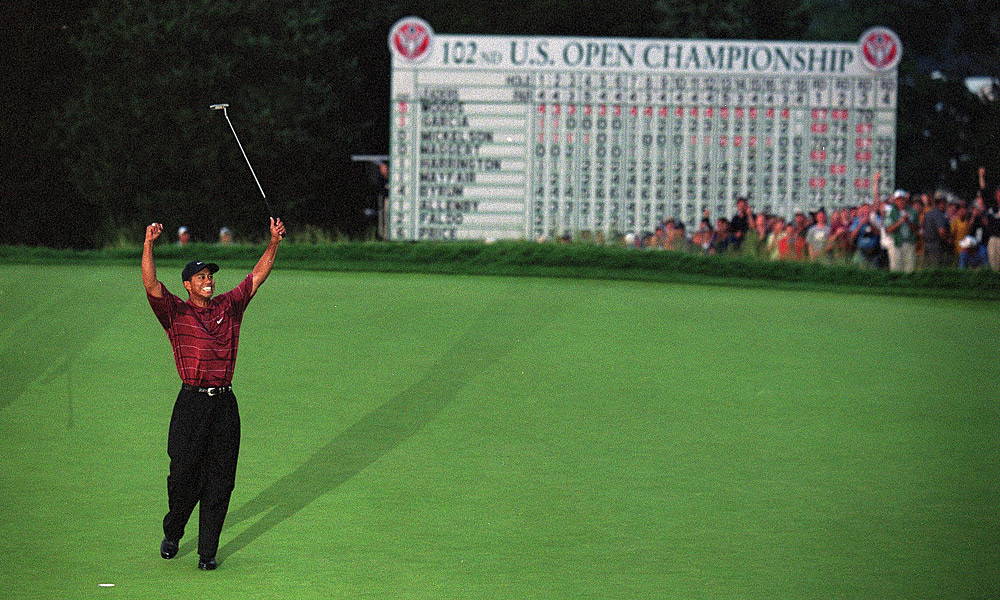 Tiger cruises to victory on a tough Bethpage Black in 2002 to win the US Open
Tiger Woods… enough said. Tiger was the only player under par at the 2002 US Open. The course was an absolute bear with every player in the field struggling to break par. Woods went wire-to-wire to hold off Phil and other big names- who really never gave Woods a run for his money.. Woods won his 2nd Major of the year and seemed likely to win another grand slam.
Although the course didn't play as hard as the '02 US Open, it was still tough as nails. Mickelson seemed poised to win his first U.S. Open after eagling the 13th on Sunday to tie Lucas Glover for the lead. Glover went on to birdie the 16th and par out to edge Mickelson, who finished second at the US Open for a fifth time. Other names at the top included Rickey Barnes and Mike Weir.
After a rough season for Nick Watney, he held his composure throughout Sunday to fend off Sergio Garcia and Brandt Snedeker to win his fifth PGA Tour Event. Garcia seemed to pull a classic 'Sergio choke' moment halfway through the round allowing Watney to pull away.
I'm sure almost all of us would like to forget this one, or maybe it's just my personal bias. Rickie Fowler seemed poised for a comeback, giving the leaders a run for their money. Eventually Patrick Reed went on to knock in a short putt and win by two.
Who's ready for an epic PGA Championship this weekend?
Growing up we loved spending our Summers going 'Up North" on unforgettable golf adventures ... Something about Northern Michigan's pure & serene beauty and seemingly endless array of great tracks to play, stole our hearts from a young age. So, we sought to embody our Up North roots and pay ode to the beautiful North Coast that we've been lucky enough to call home most Summers.

North Coast was born from a vision over two years ago. It was during an Up North golf trip to Northern Michigan. We all had different gloves on and not one of them stood out to us. They were bland, boring, half-ripped and frankly, didn't fit our style.  Not only that, but we all seemed to agree that we didn't love the way our gloves felt on our hand. We wanted to look and feel good on the course from head to toe and we knew we weren't the only ones. So, we set out to create our own gloves from the ground up with a simple mission: create high-quality and stylish golf gloves that are beyond comfortable to wear and feel silky smooth on any hand. Two years later, we've finally arrived and we're stoked to release our gloves to all of you. Now grab your sticks & Go Play Golf.
---