The perfect gift bundle for the ardent golfer. It's everything a golfer wants and frankly, needs. Over $175 value.
Includes: 3 premium golf gloves, 1 North Coast Dad Hat, 75 premium wood golf tees, and a Petoskey stone copper ball marker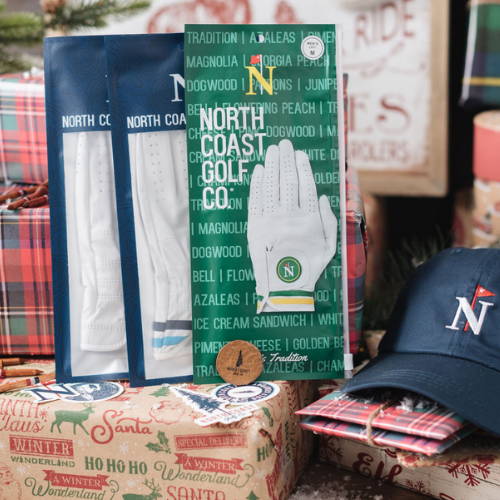 Have followed you on Instagram for a while and just bought my first glove. Love the colors and feel!

Great look and quality, like usual. But what stands out is the customer service... I was out of town, so North Coast held my order for a week before shipping. Definitely my go to company for gloves.

Honestly my favorite golf glove that I've ever used. Looks amazing, holds up extremely well, and feels perfect. Can't see myself buying any other gloves