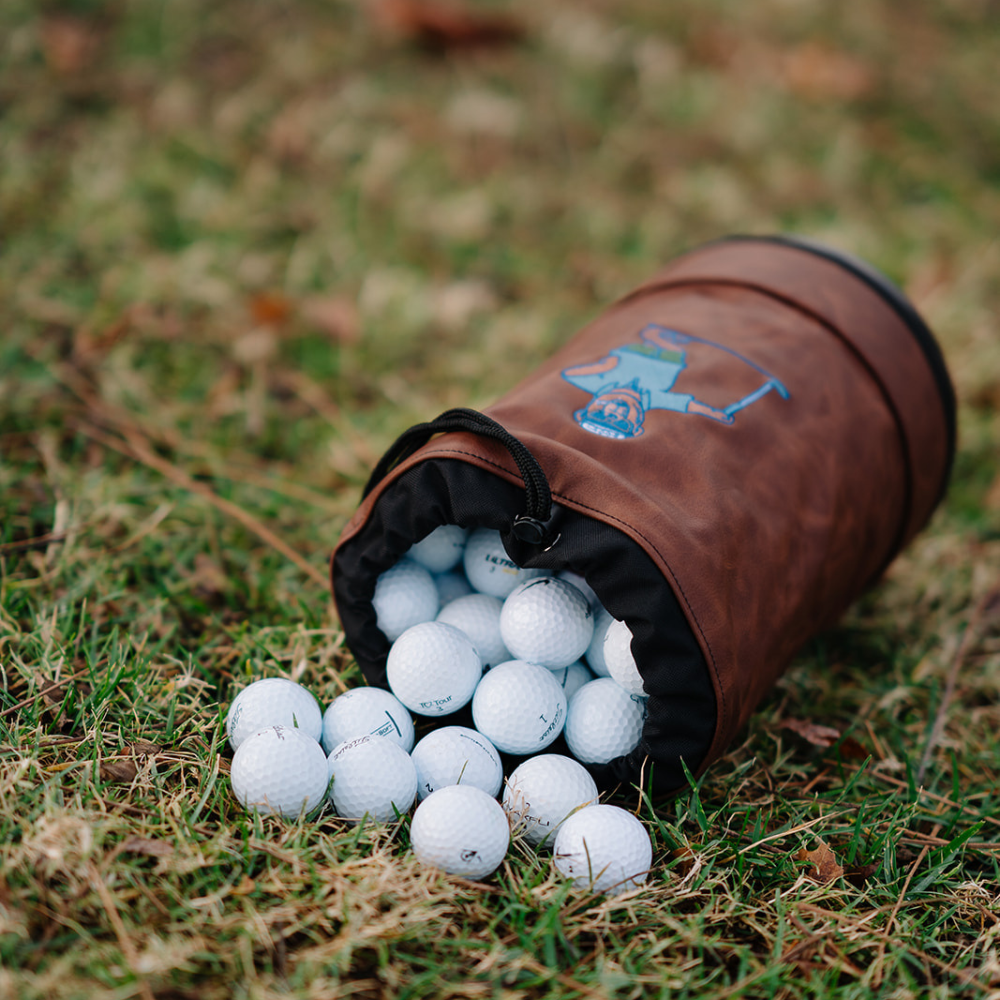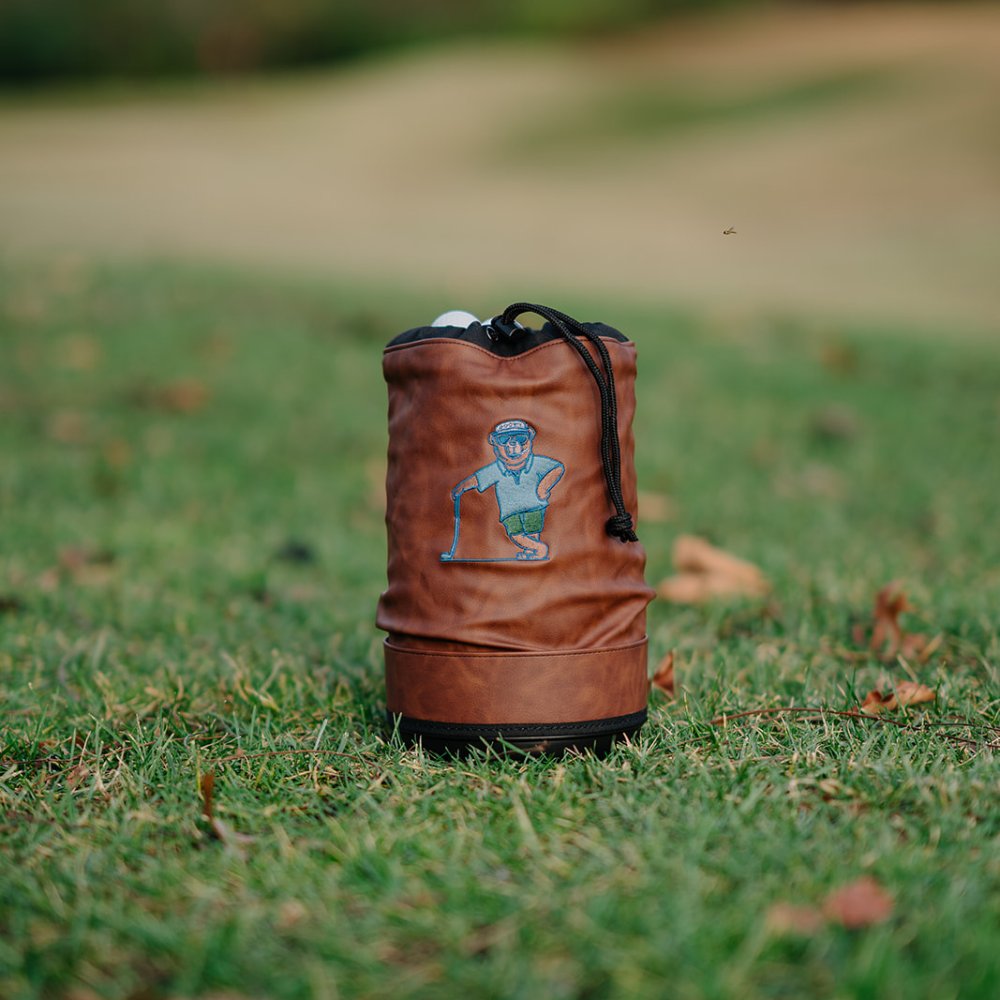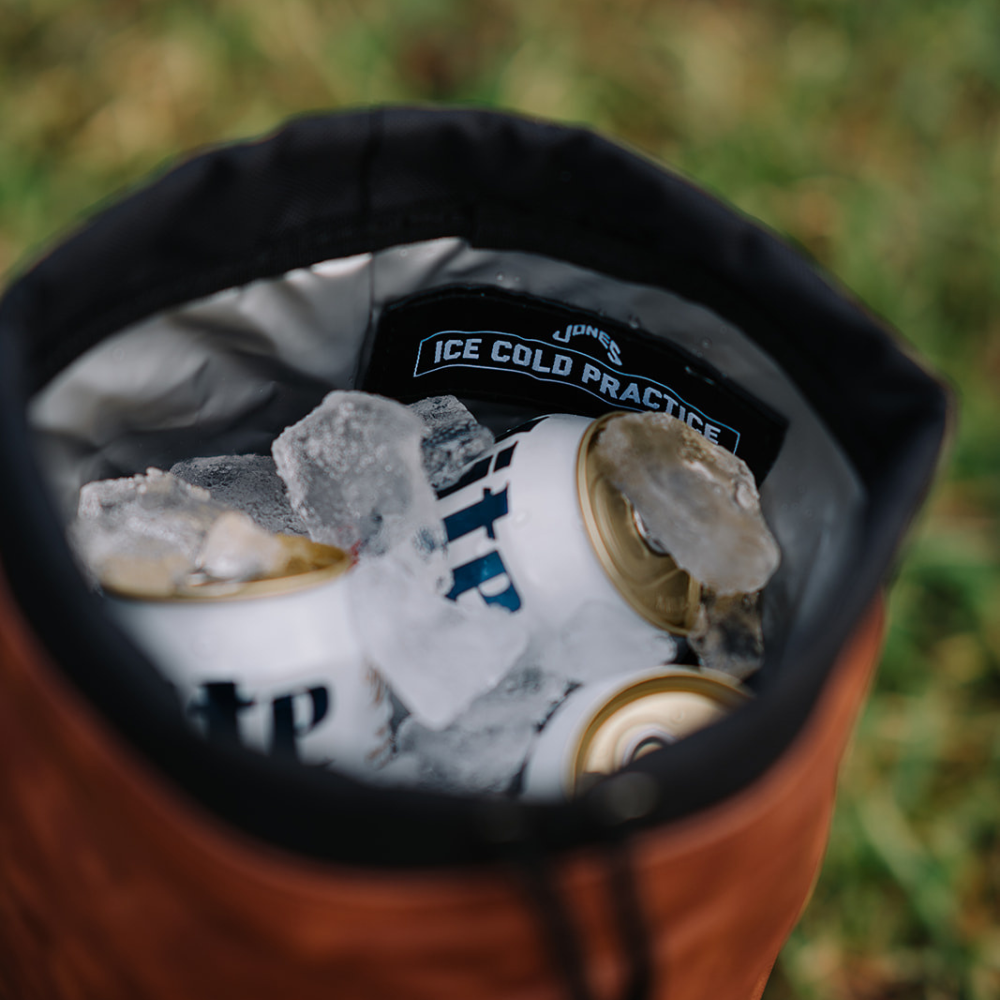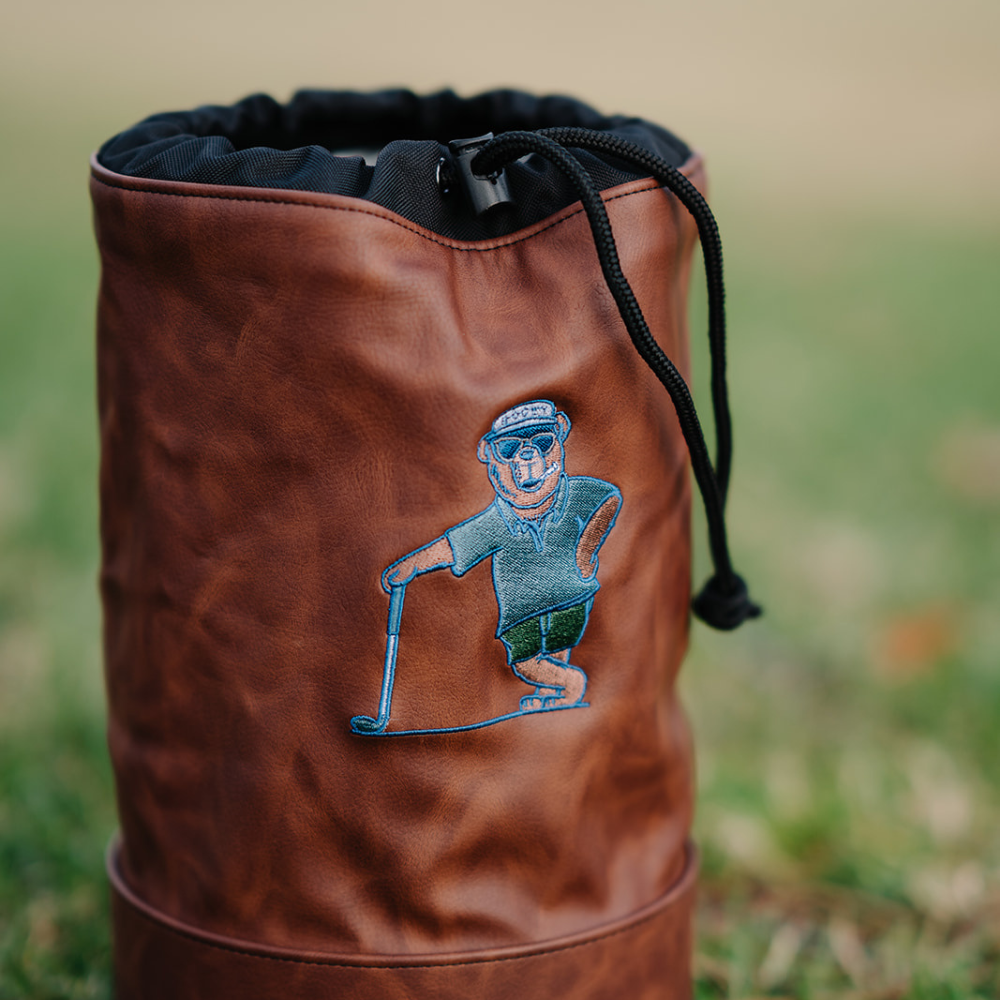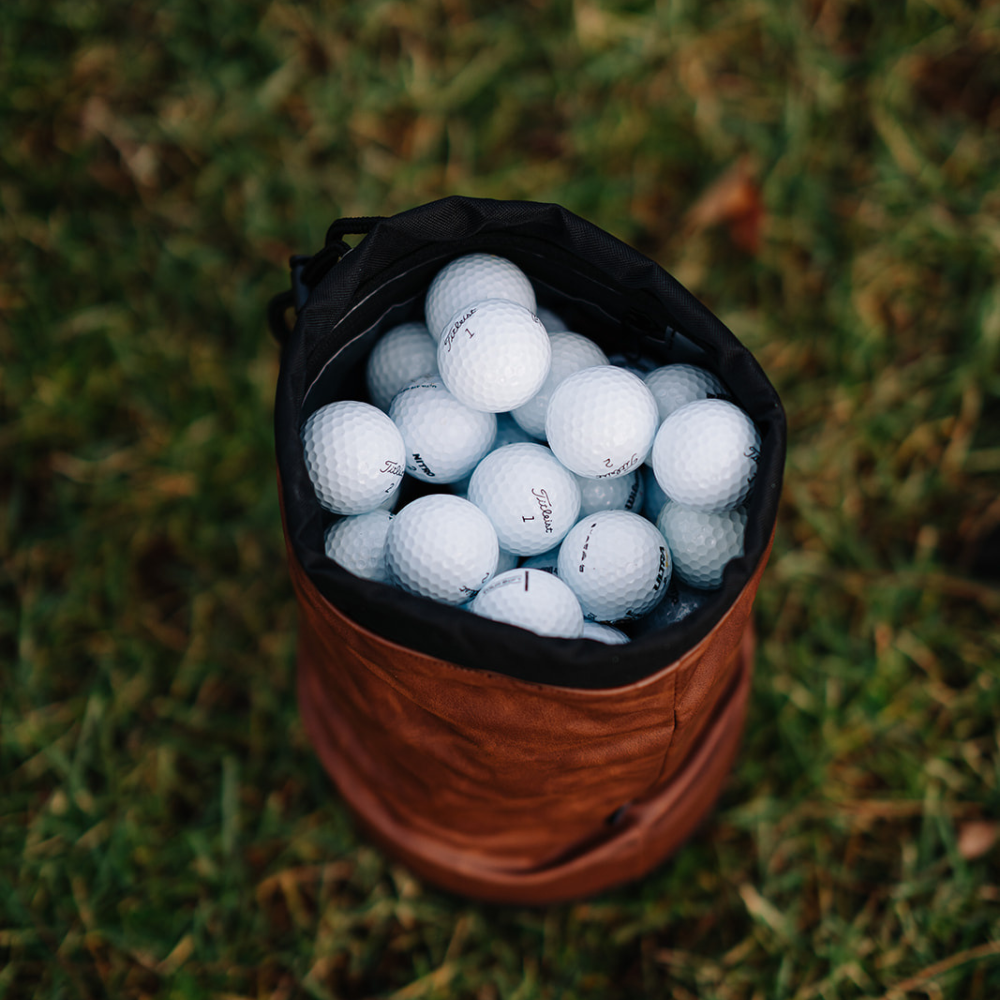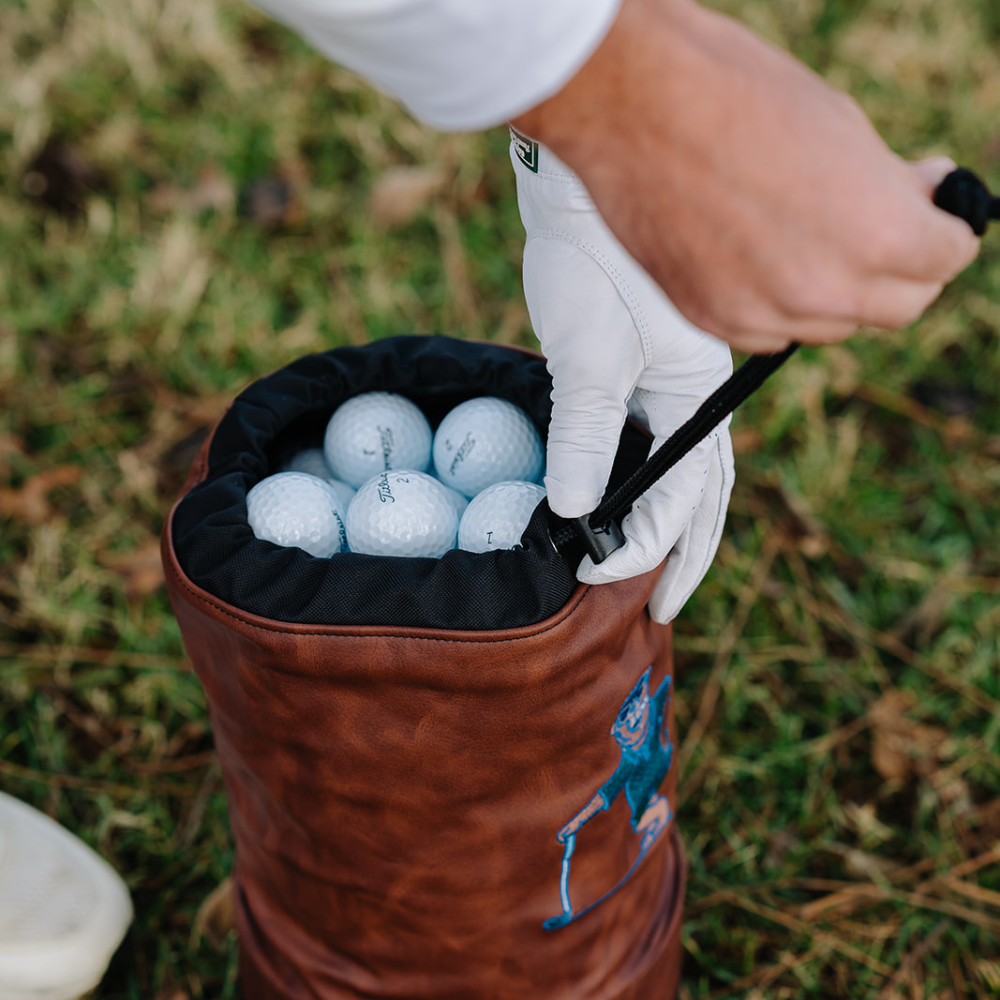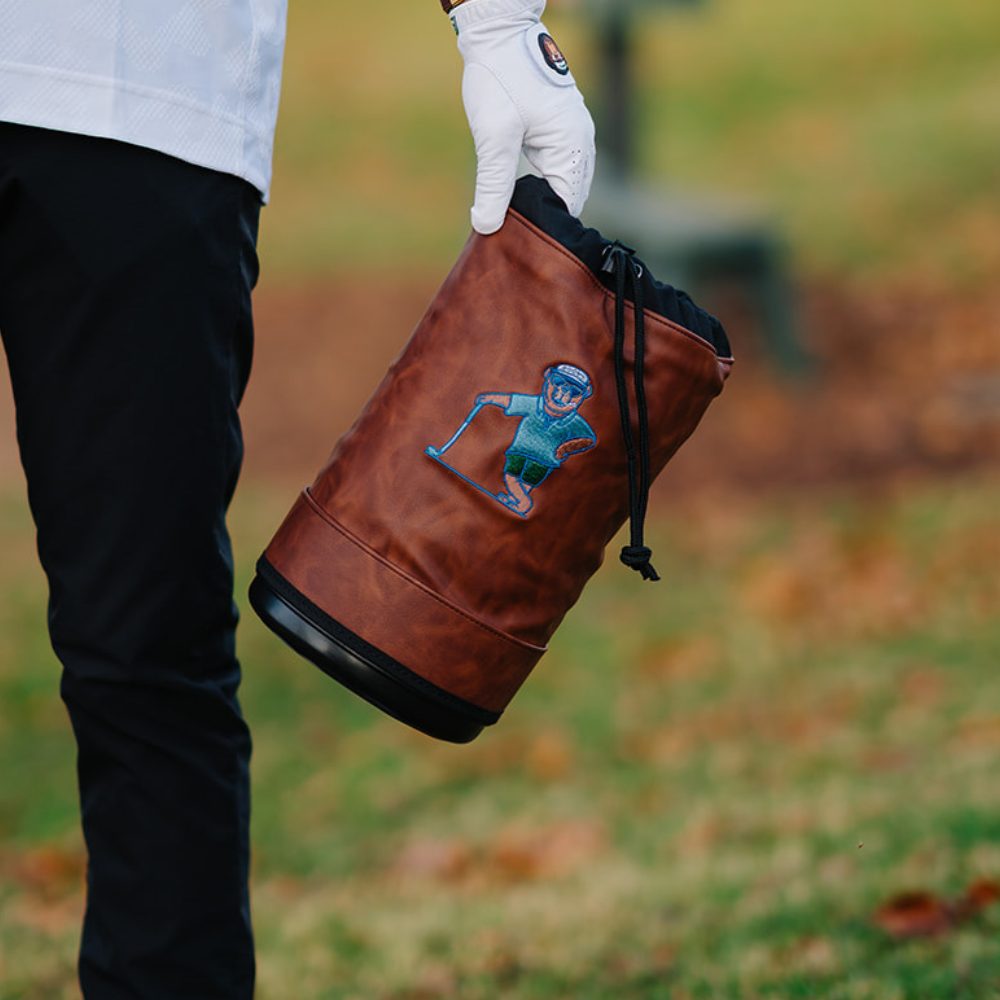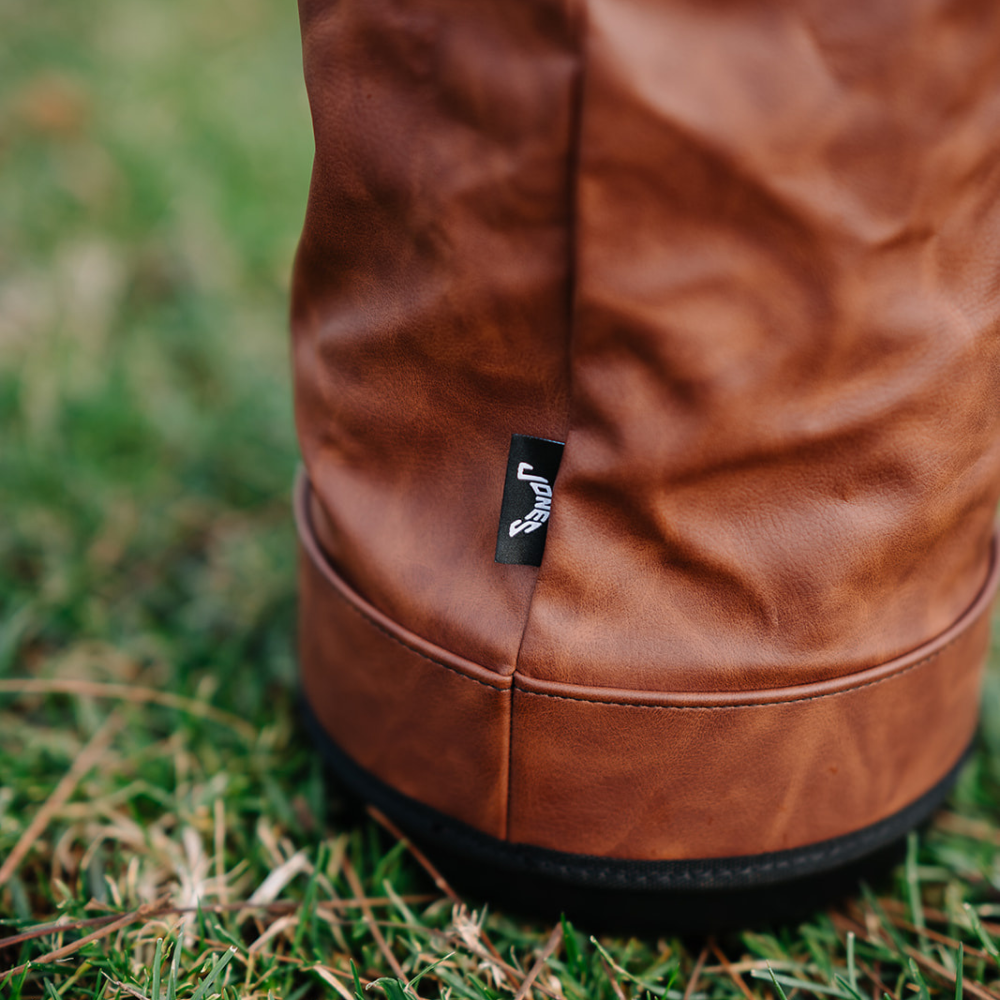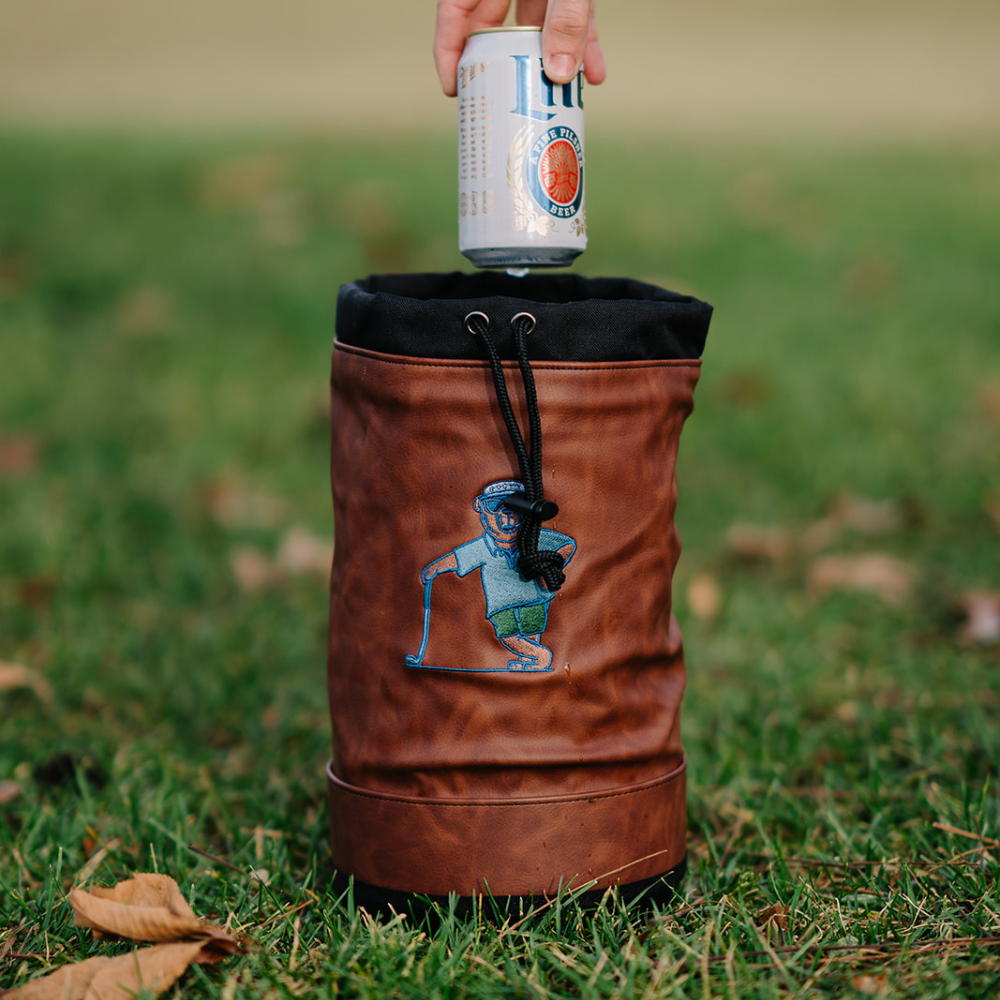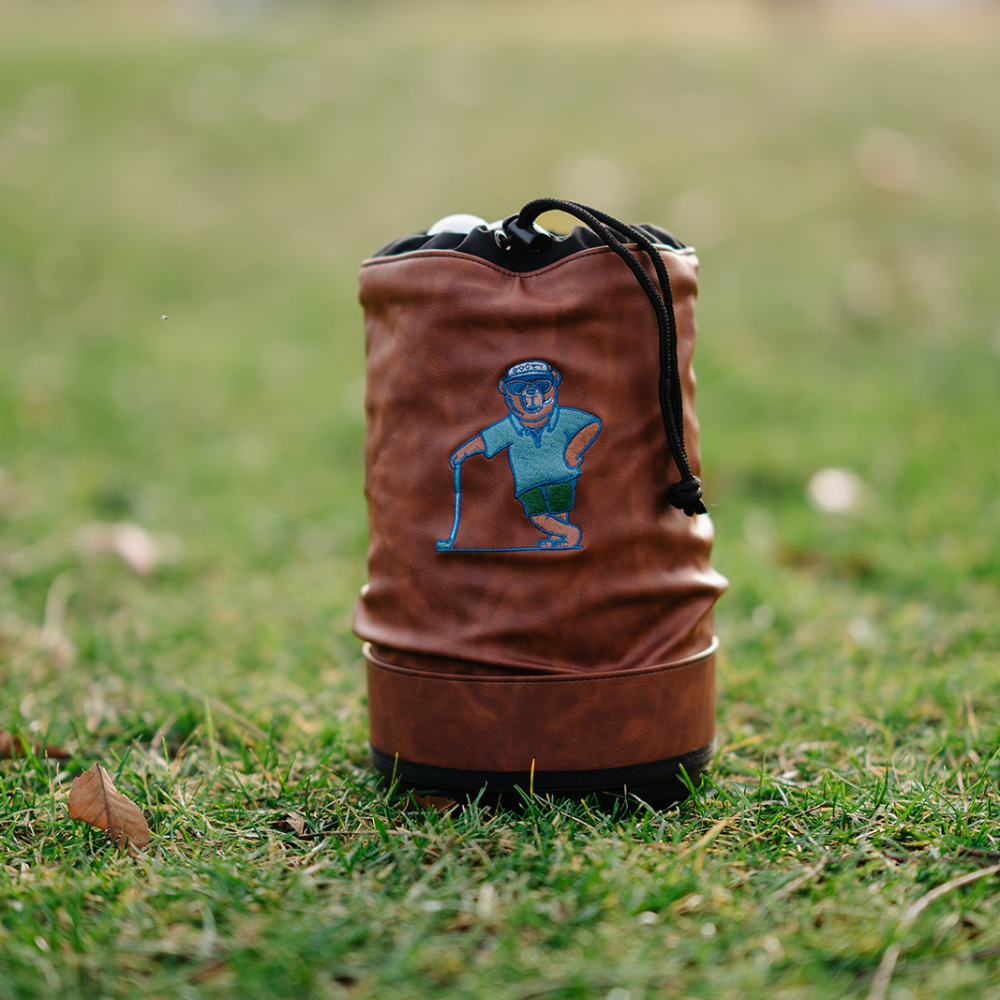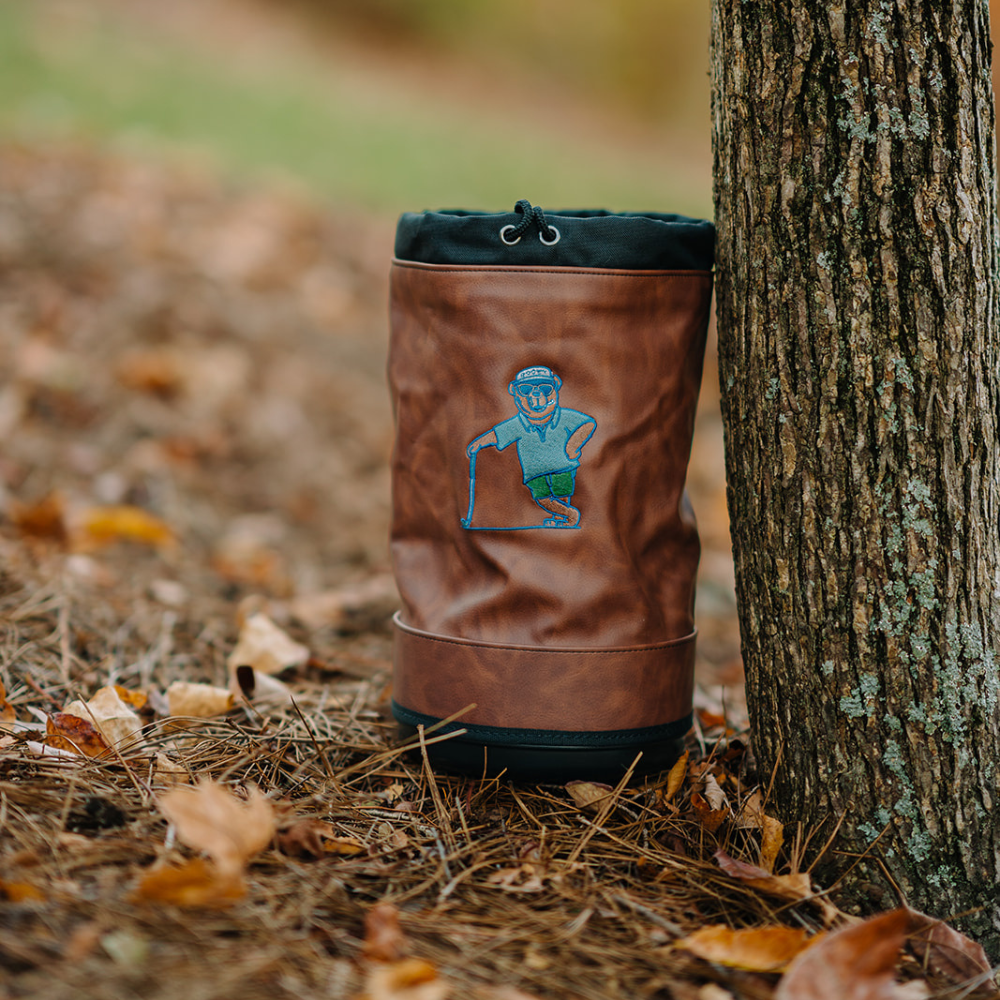 Bogey Jones Ranger Cooler
Free Shipping Over $50. Free Returns & Exchanges.
---
Description
Core Features
Made with vegan kodiak leather.
With enough space for six dozen golf balls or six icy cold ones, this versatile product is a trusty companion for your time at the course, the coast, or anywhere else you love to adventure.
Insulated liner (keeps drinks cold)

Draw-string closure 

7" x 7" x 14"

 1 lb
This shag bag cooler is the ultimate accessory for any golfer.

#FindYourCoast
Insulated liner (keeps drinks cold)
Holds 6 drinks or 6 dozen golf balls
Made with vegan leather
• Draw-string closure
• 7" x 7" x 14"
• 1 lb
Bogey Jones Ranger Cooler
Vegan Leather
Made with premium vegan leather.
Holds 6 Dozen Golf Balls
Easy to carry on the course or coast.
Cooler Pocket
Holds at least 6 cold ones and keeps your drinks cold.
FAQ
What's Your Return Policy?
30-days from delivery. If you're unhappy with the product, reach out to us.
What's Your Exchange Policy?
30-day hassle-free exchanges
About us
Started in 2019
Started in 2019 with a mission to make the best golf gloves in the game. Something golfers would be proud to wear. Fast-forward to today, we're on a mission to create the best gear in golf that inspires golfers to adventure more, both on and off the course. 
Small Shop
We're a small, hard-working and dedicated team. We prep, pack and ship everything in-house. No outsourced customer service reps, 3PLs or anything else. We're here for you.
Die-Hard Golfers
I've been swinging a club since the day I could walk. Okay, maybe not that young but close to it. Golf has always been a huge part of my life and I'm proud to be able to share my love of the game with others.
- Matt F.
Founder, North Coast