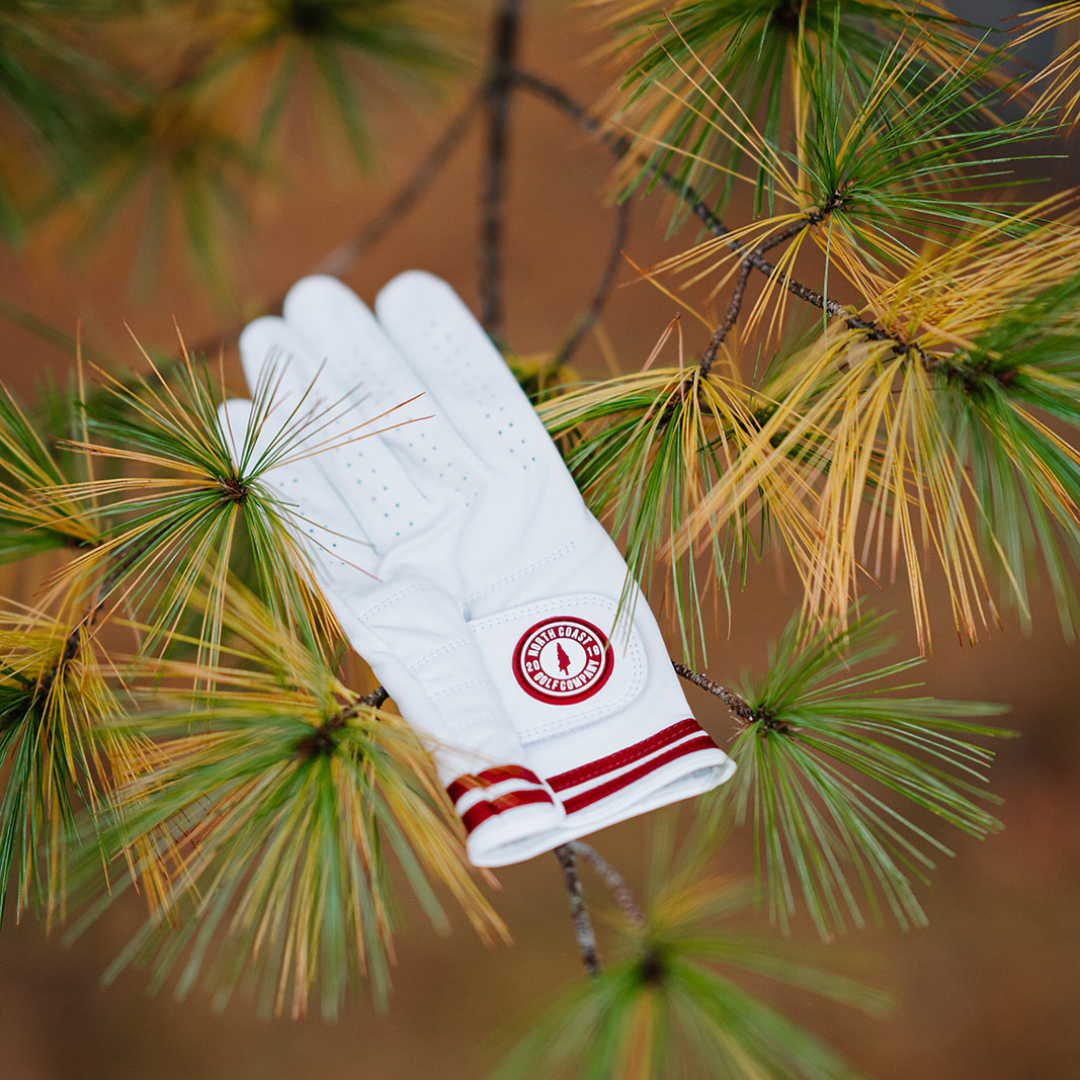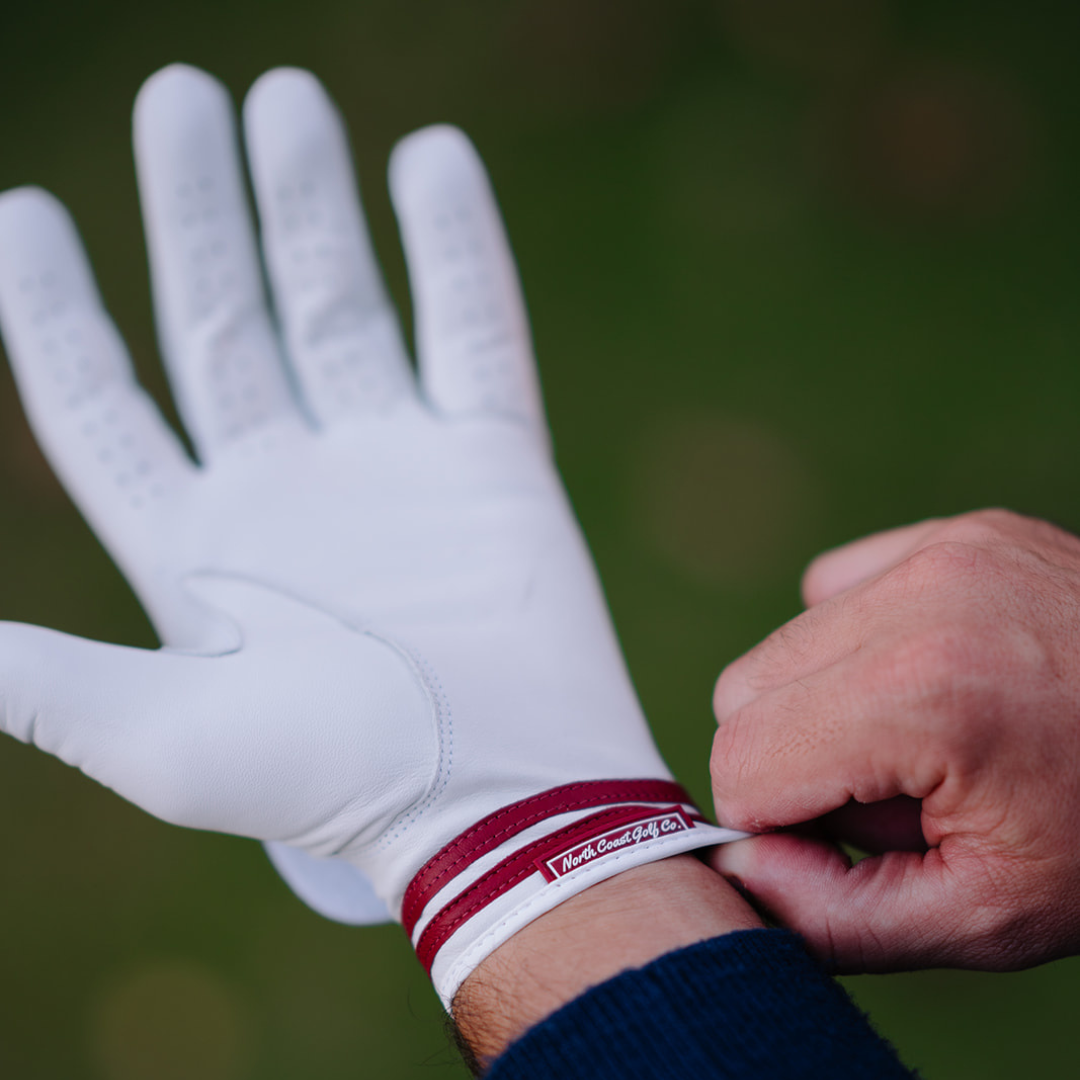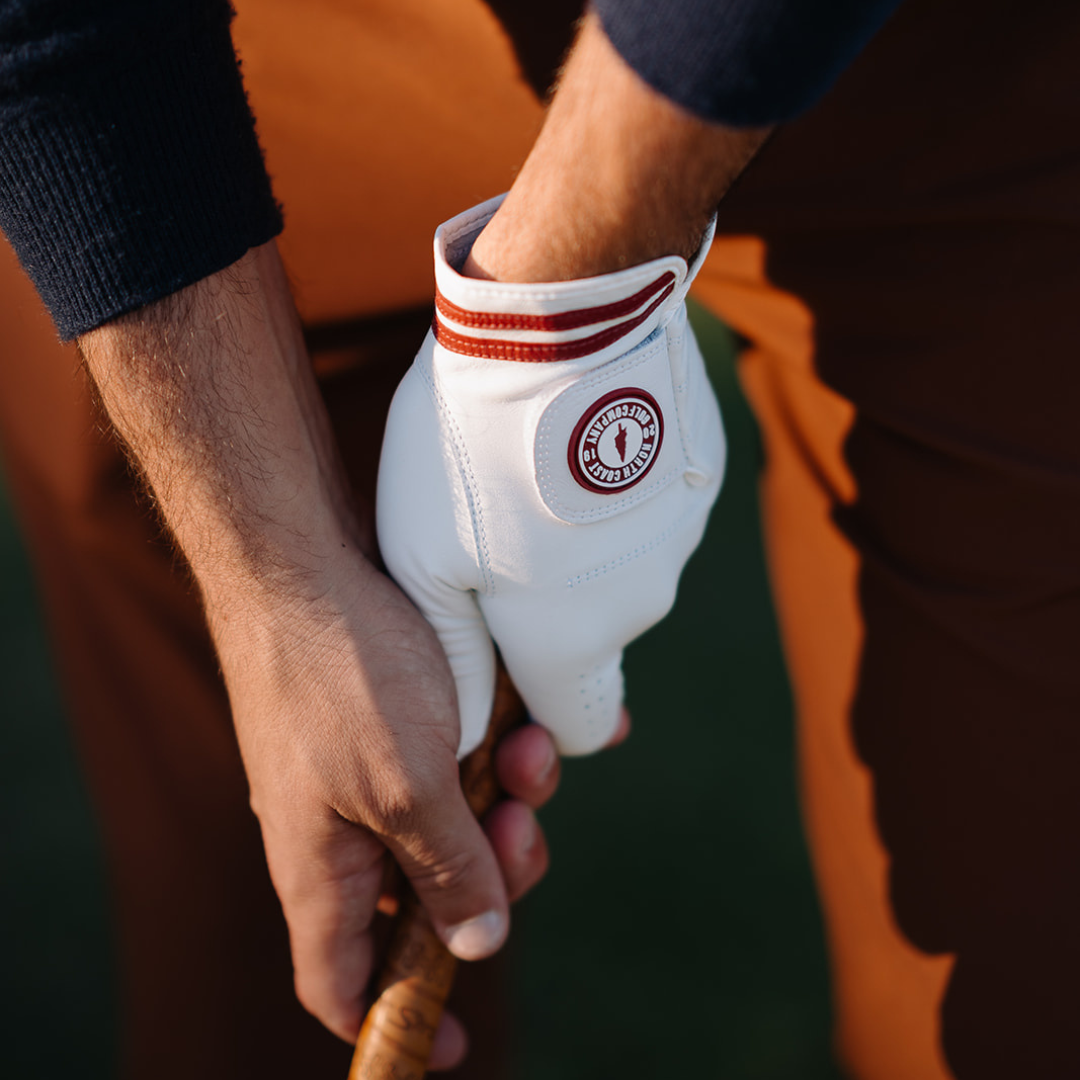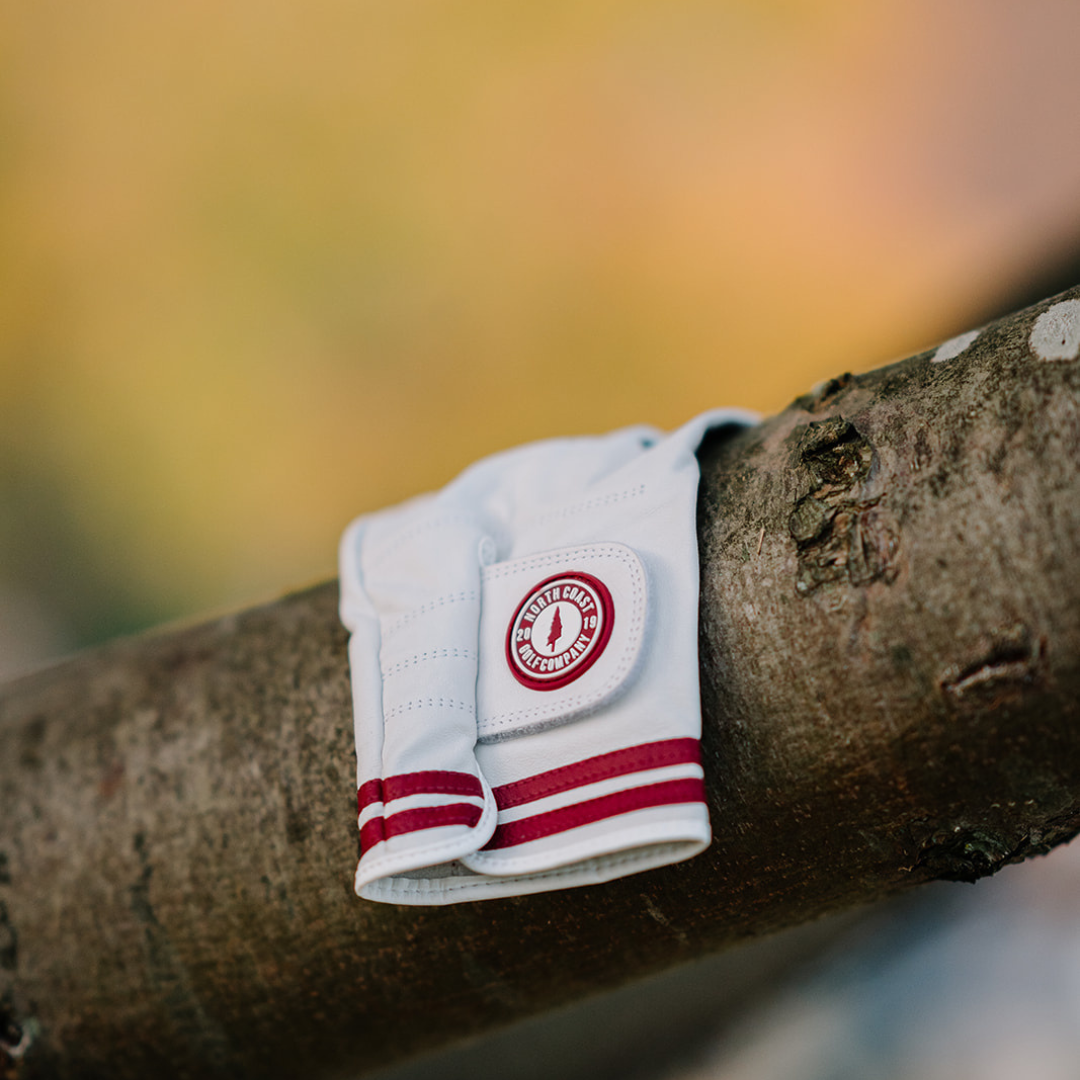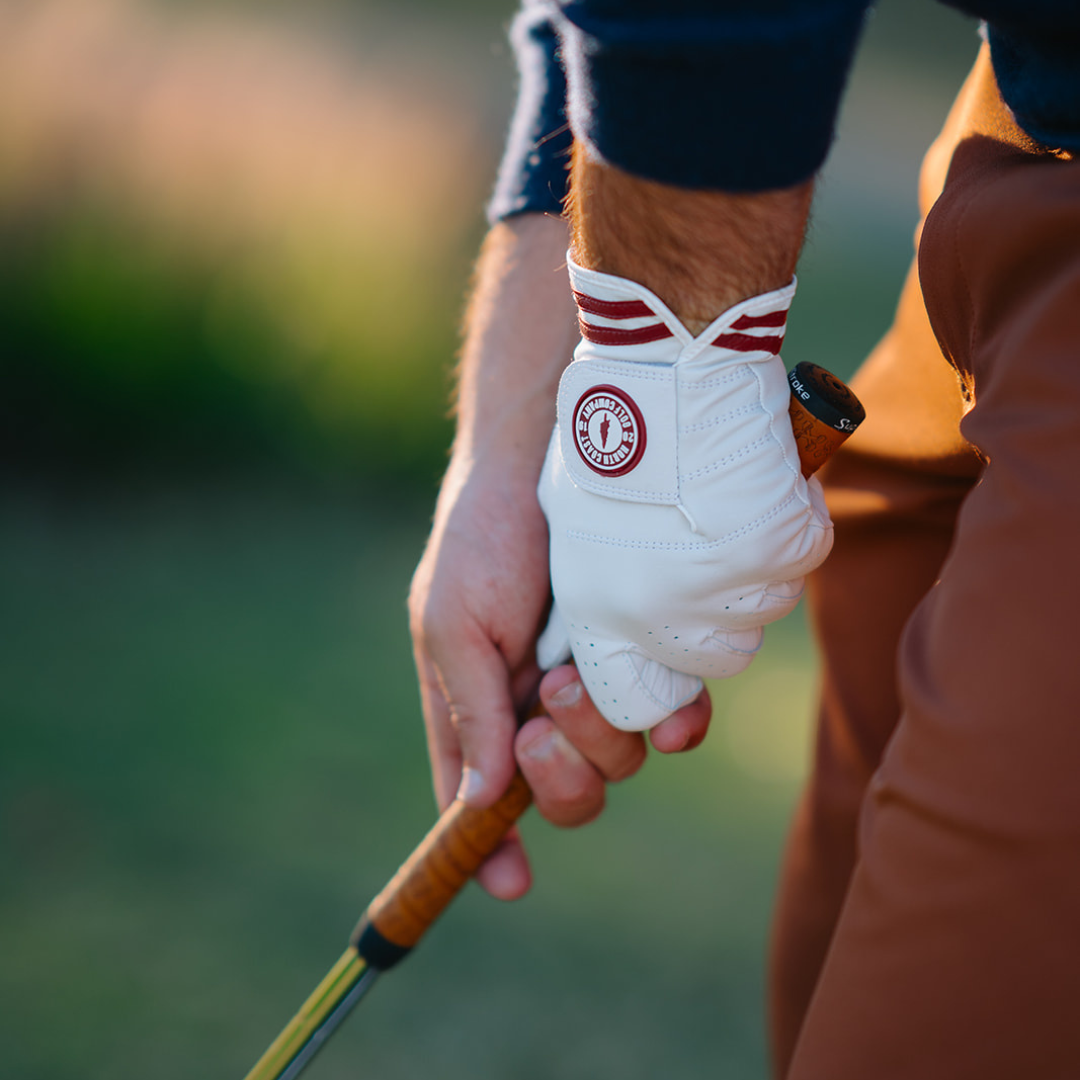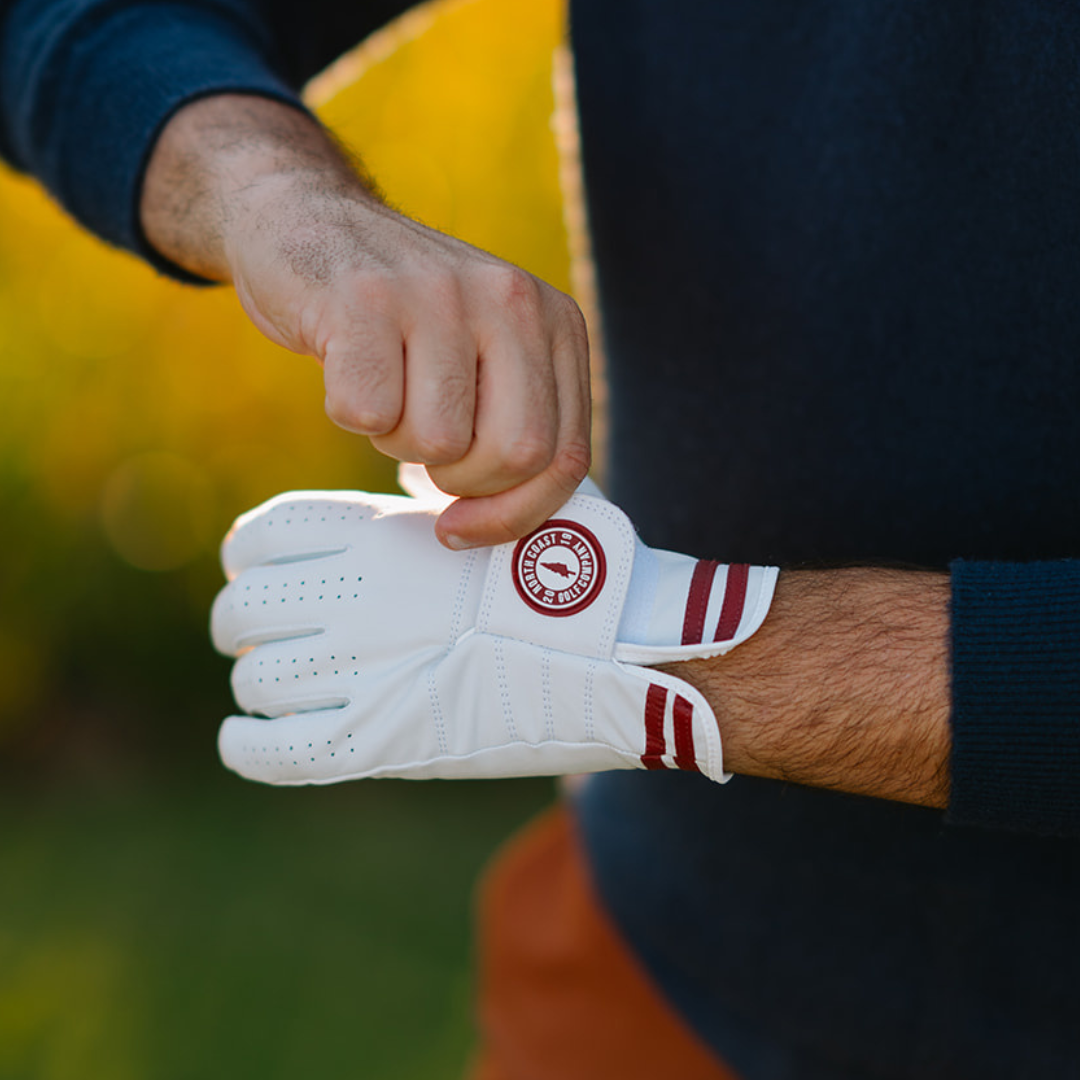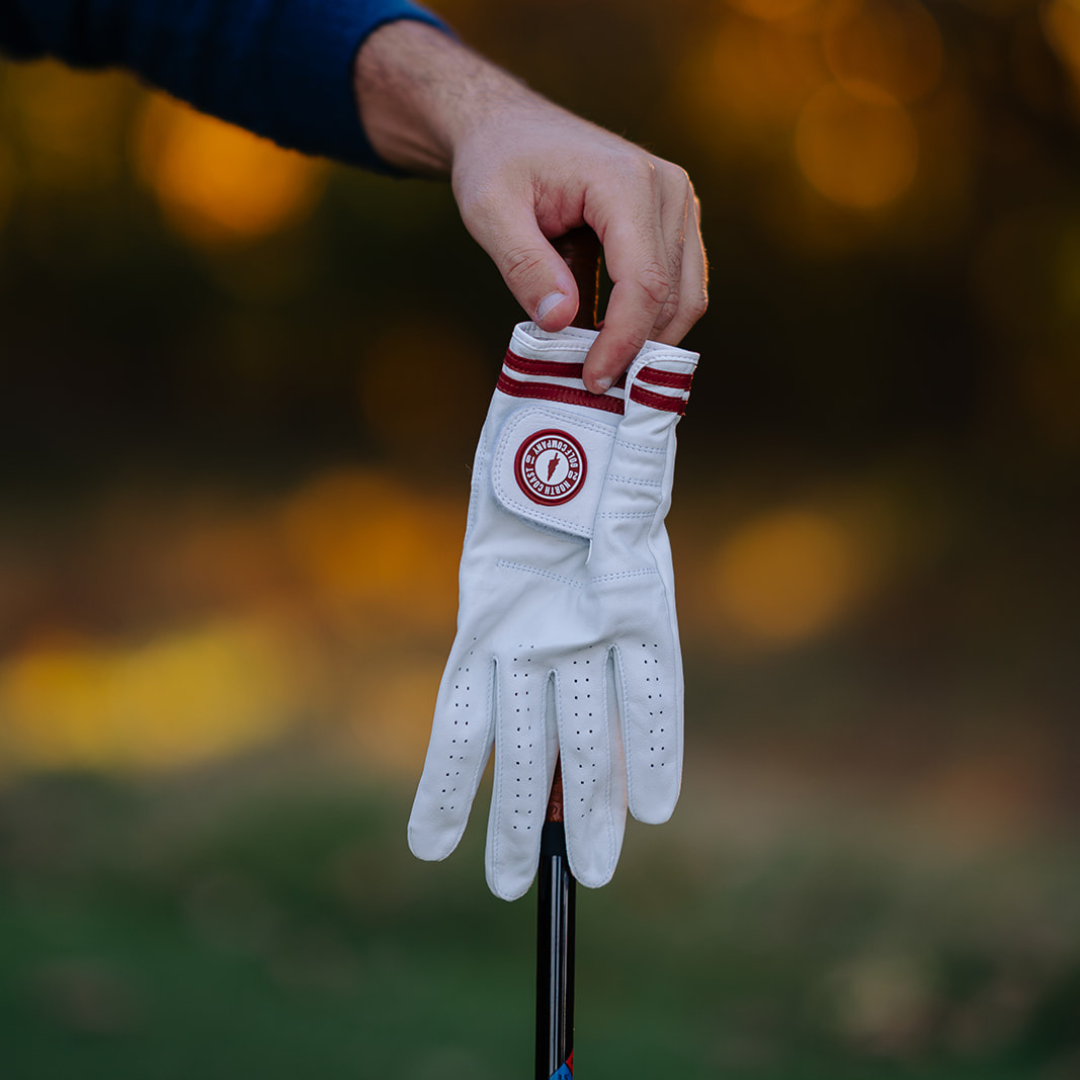 Free Shipping Over $50. Free Returns & Exchanges.
---
Description
Core Features
Care Guide
Inspired by adventures through the massive Coastal Redwood trees in Northern California & Oregon.
Redwoods are known for being the tallest and most beautiful trees anywhere in the world. Redwoods only grow in Northern California and Southern Oregon, living for thousands of years, making these trees truly one-of-a-kind.
The Coastal Redwoods premium golf glove features our secondary 'Pine' patch main logo with a double stripe maroon wrist for a pop of color. Keep on adventurin'. 

Look Good. Feel Good. All Good.
- Premium leather for ultimate comfort and feel
- Lightweight & breathable
- Fits like a glove
- Flexibly Conforms To Your Hand
We're here to help you find the best fit possible. Having trouble? Check out our sizing guide HERE. If you play golf right-handed you'll want a Left Hand (Righty) glove. If you play golf left-handed you'll want a Right Hand (Lefty) glove.
Drying out your glove during and after a round allows your glove to fully dry, without getting crusty. Once your glove dries, place back in original glove packaging to increase longevity. Rotate between 2-3 gloves, especially on hot summer days. For cleaning, use mild detergent, a toothbrush and just a little bit of water. Let dry out over night. Follow these tips to keep your glove looking fresh!
Super Soft, Premium Leather
Made with 100% Cabretta leather, these gloves are as smooth as butter.
Lightweight & Breathable
Don't sweat it (literally). Naturally conforms to your hand over time.
Superior Comfort & Feel
Offers great feel without sacrificing grip. Fits like a glove.
FAQ
How Good Are These Gloves?
The best in the game. Our gloves not only look great, but they're ridiculously soft & comfortable, offer grip without compromising feel and performs under pressure (even if you don't).
What's Your Return Policy?
Our standard exchange policy is 30-days from delivery. Having said this, if you aren't happy with the product even after 30 days has passed, please reach out and we'll make things right.
What's Your Exchange Policy?
We offer free exchanges (both ways) if the gloves don't fit or you're looking for a different style.
Will My North Coast Glove Fit Like My Current Glove?
If you're stuck between sizes, please reach out via email or live chat, we'd love to help. We've worked hard to ensure that the sizes we offer will work for many different hands of all shapes and sizes. We offer gloves that come in a variety of styles and range of sizes (Men's S-XXL), including women's (S-L). Our gloves run slightly larger than other 'mainstream' brands. If you're stuck between sizes, please check our sizing guide.
How Do I know Which Hand To Buy?
If you play golf right-handed, select the Left Hand (Righty) sizes. If you play golf left-handed, select the Right Hand (Lefty) sizes.
Where Can I Find North Coast Gloves?
Right now you can purchase our gloves here on our website, on Amazon, at Golfgalaxy.com and dickssportinggoods.com . We're also in select Golf Galaxy's and Dick's Sporting Goods across the country. You can reach out to us or check our store locator for more information.
Free Shipping Over $50. Free Returns & Exchanges.
Free Shipping Over $50
We're a small shop, but we ship fast. Generally standard shipping orders will arrive in 5-7 business days (or more). We offer faster, upgraded shipping as well.
Need a Different Size? We Got You
We offer free exchanges if you're looking for a different size or style.
Hassle Free Returns
We offer a 30-days, no questions asked returns if you're not happy with your purchase. We stand behind our products and always want to make things right for our customers.
About us
Started in 2019
Started in 2019 with a mission to make the best golf gloves in the game. Something golfers would be proud to wear. Fast-forward to today, we're on a mission to create the best gear in golf that inspires golfers to adventure more, both on and off the course. 
Small Shop
We're a small, hard-working and dedicated team. We prep, pack and ship everything in-house. No outsourced customer service reps, 3PLs or anything else. We're here for you.
Die-Hard Golfers
I've been swinging a club since the day I could walk. Okay, maybe not that young but close to it. Golf has always been a huge part of my life and I'm proud to be able to share my love of the game with others.
- Matt F.
Founder, North Coast