Growing up, we loved spending our Summers going 'Up North' on unforgettable golf adventures. It was Northern Michigan's untouched beauty and endless array of great golf courses that made us fall in love with the game. We created North Coast to embody our roots and pay tribute to our slice of golf nirvana.
Our mission was simple from the start : create the most comfortable and stylish gloves in golf. While it still remains true, we've expanded our vision. We're here to create premium golf accessories with a twist of modern style and to push golfers to adventure further, find that hidden gem and enjoy the journey along the way, on or off the course.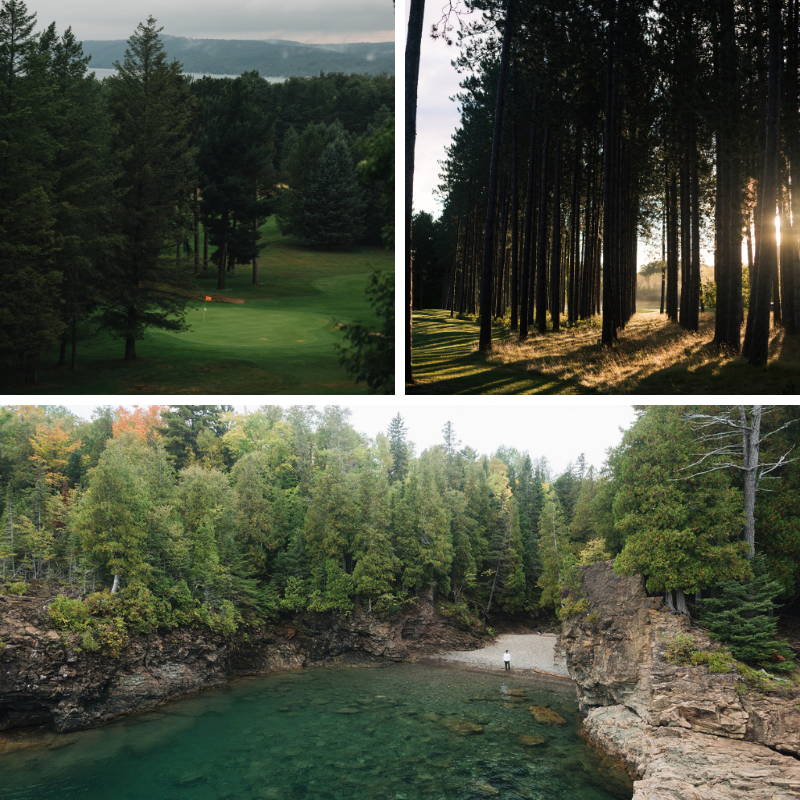 It's hard to beat those Up North Summers, where the days are long, the pines are tall and there's a lake within 4-iron distance of the cottage. We created North Coast to embody our Up North roots.
Create the highest-quality golf gloves & accessories while adding true to roots style to everything we touch. To give back when we can, have fun along the way, and build a community of adventure loving golfers.