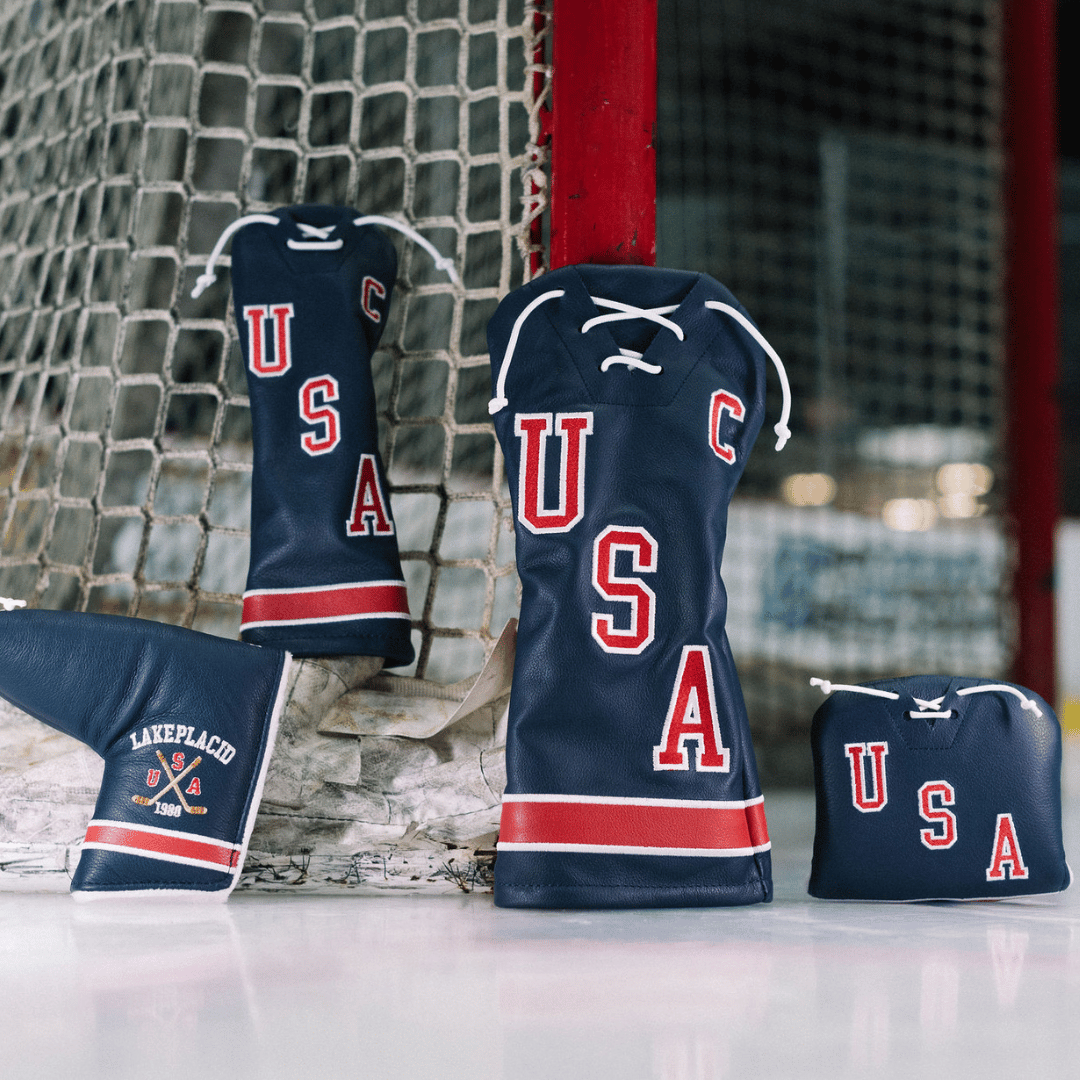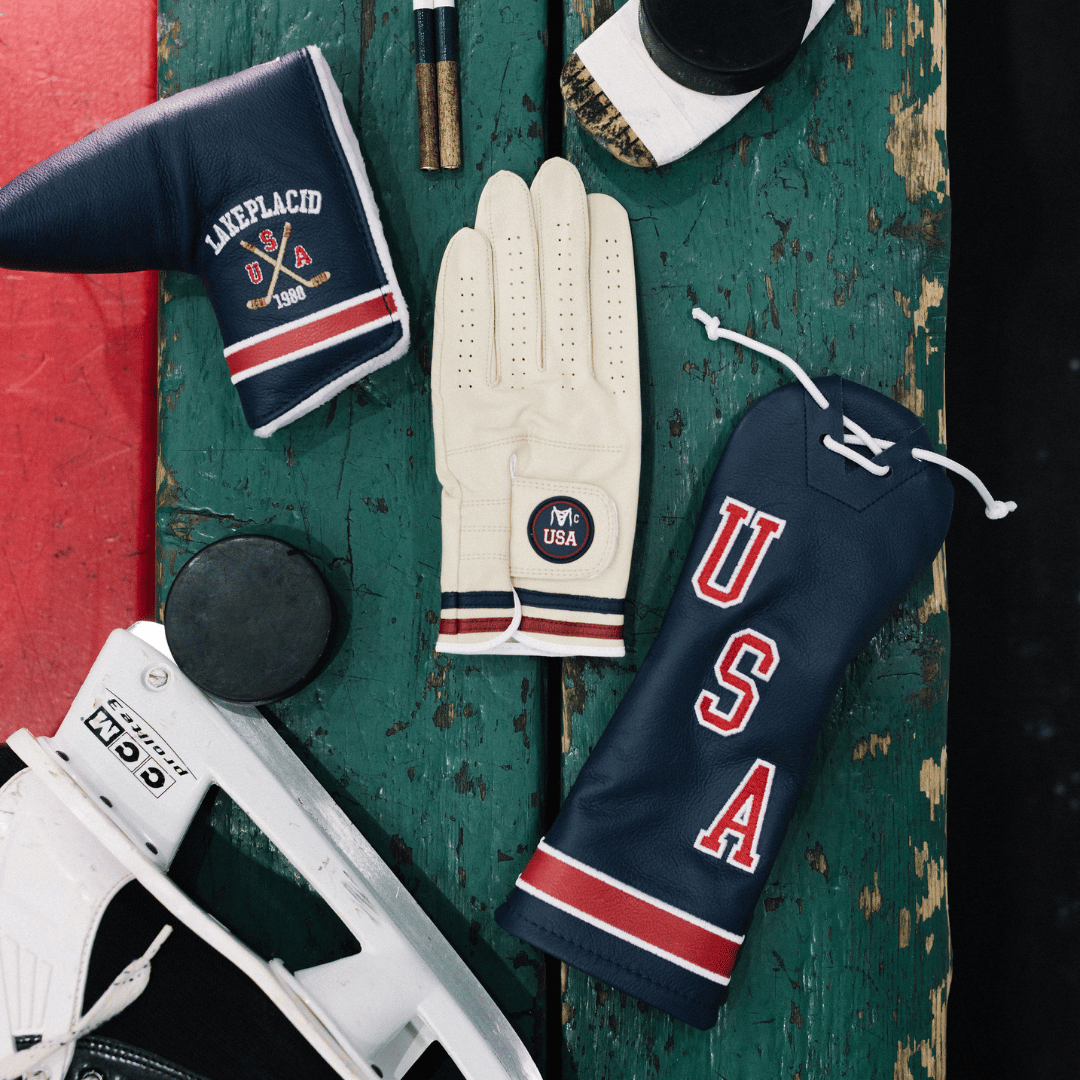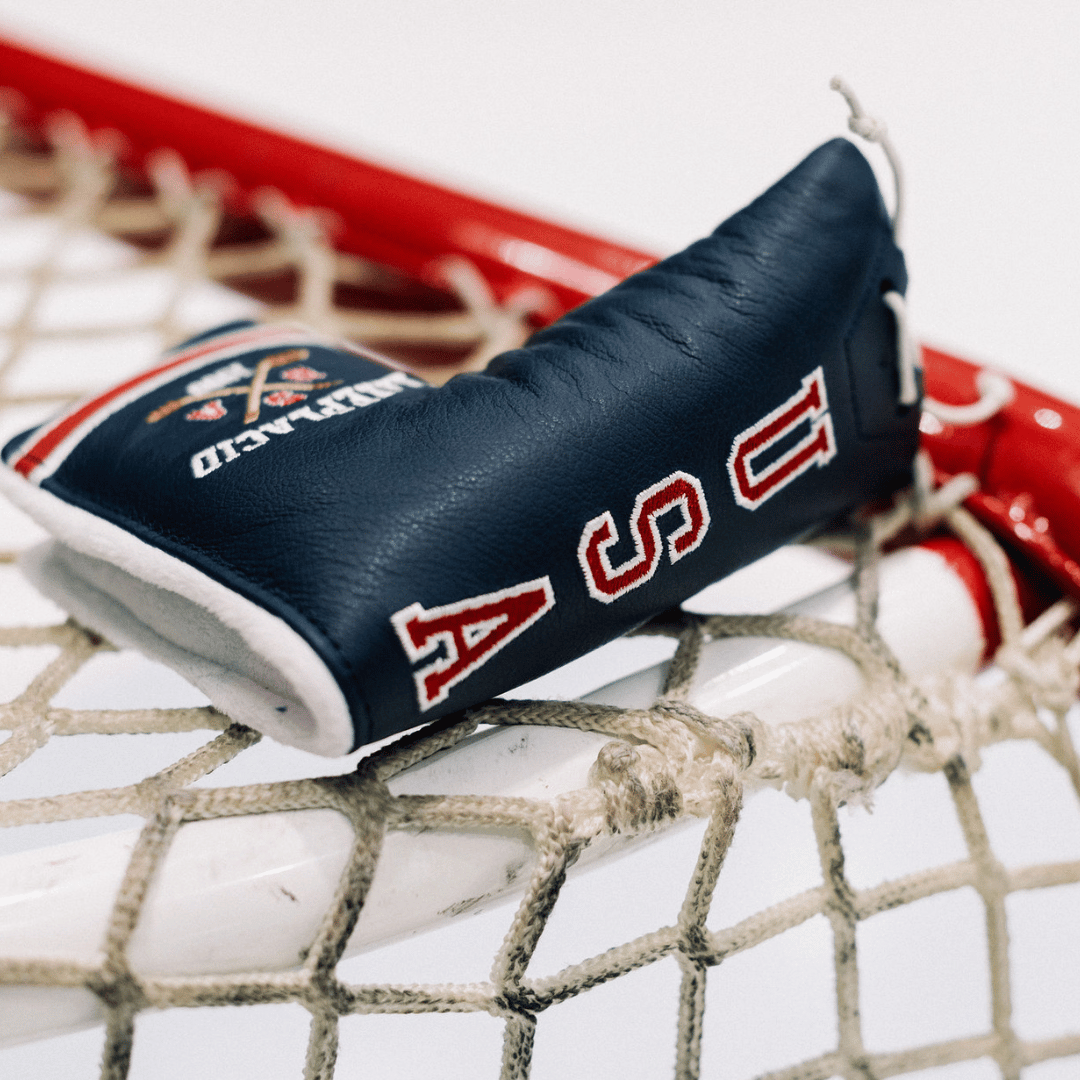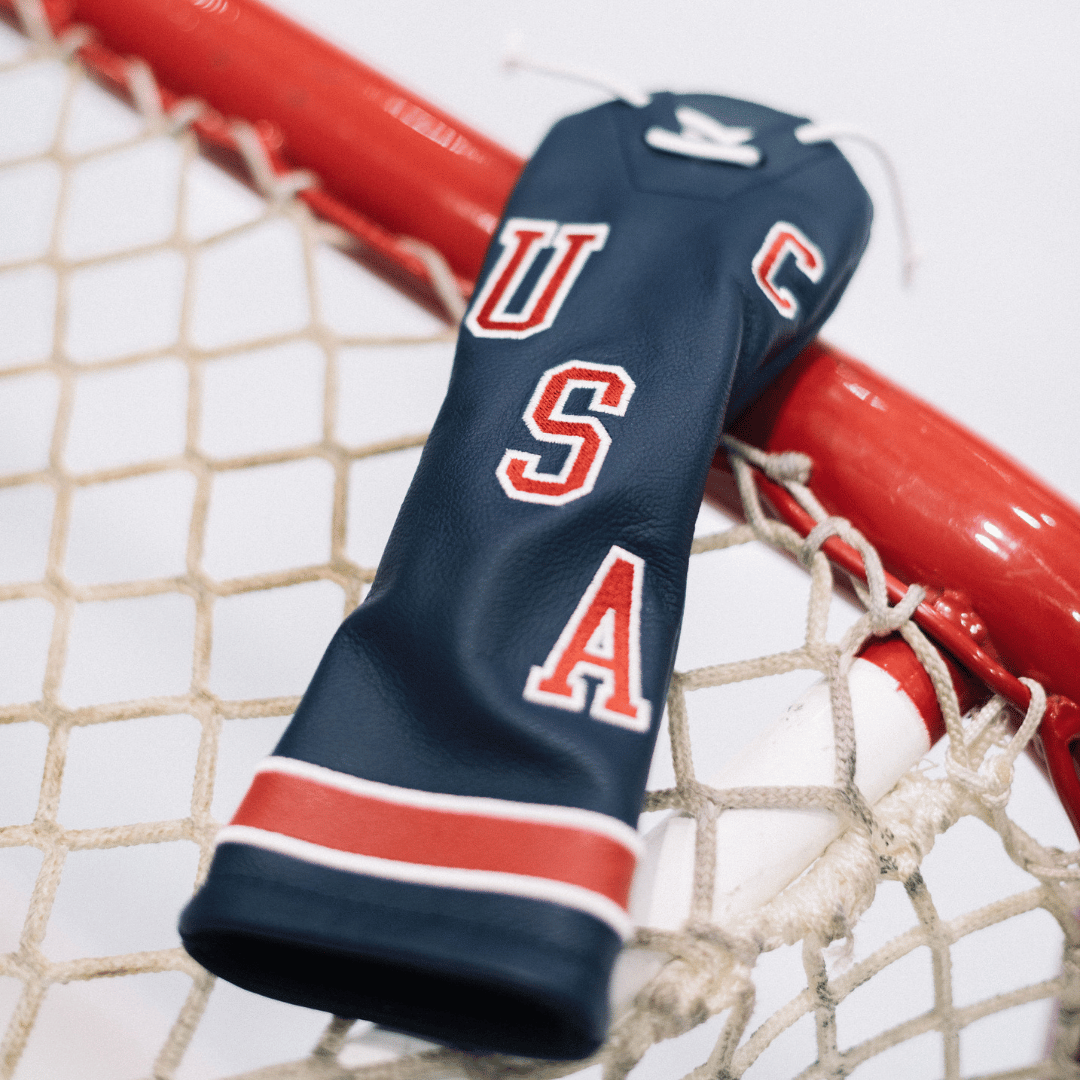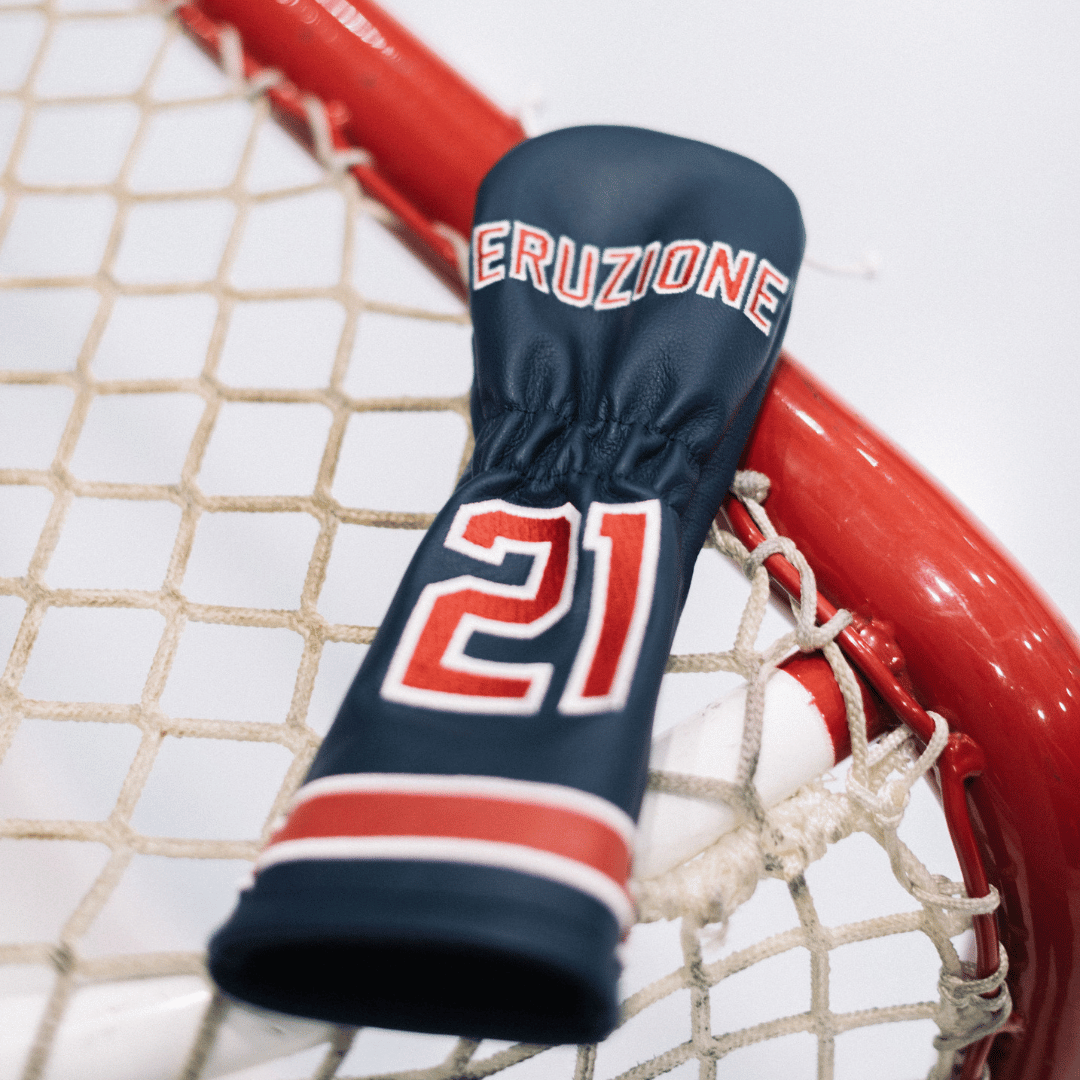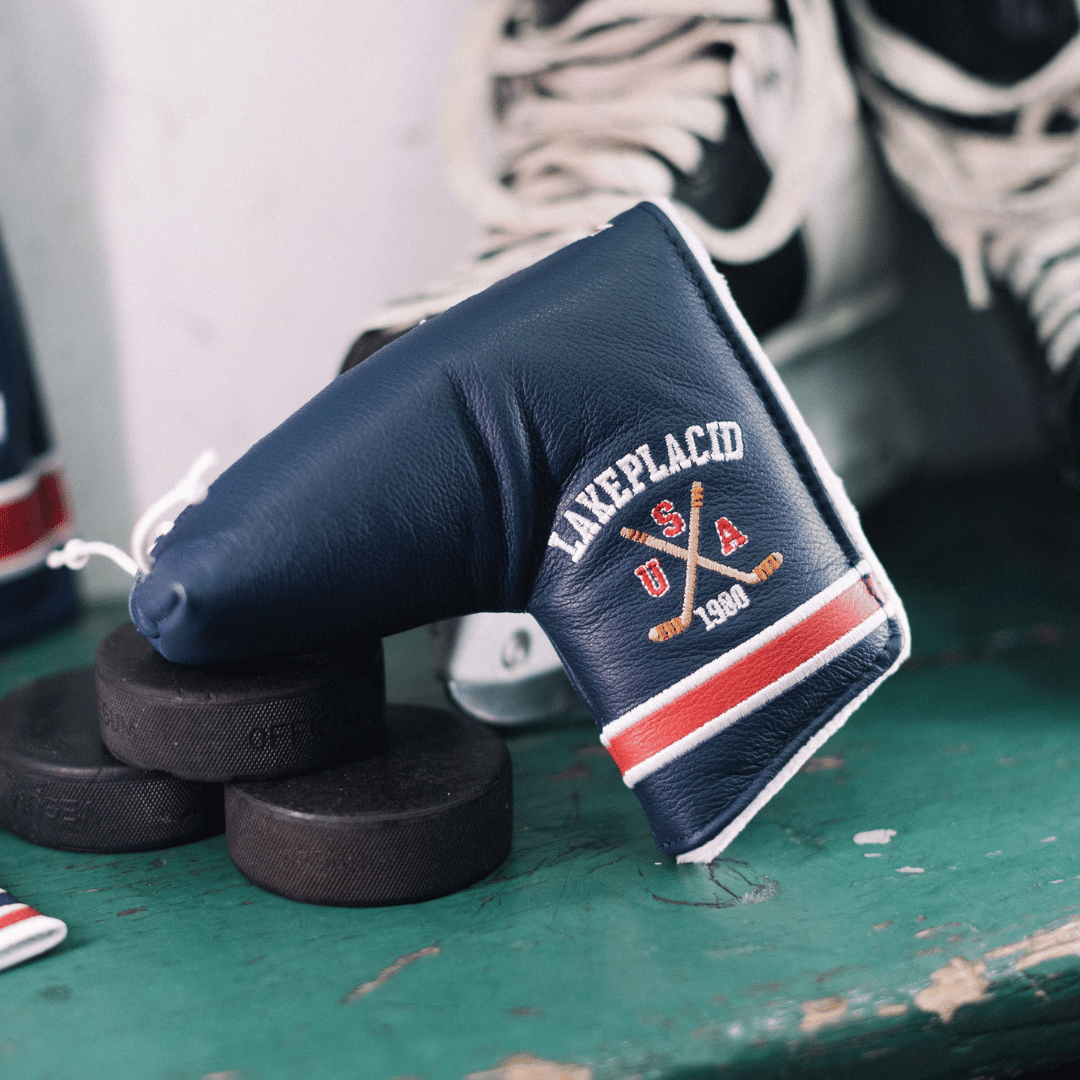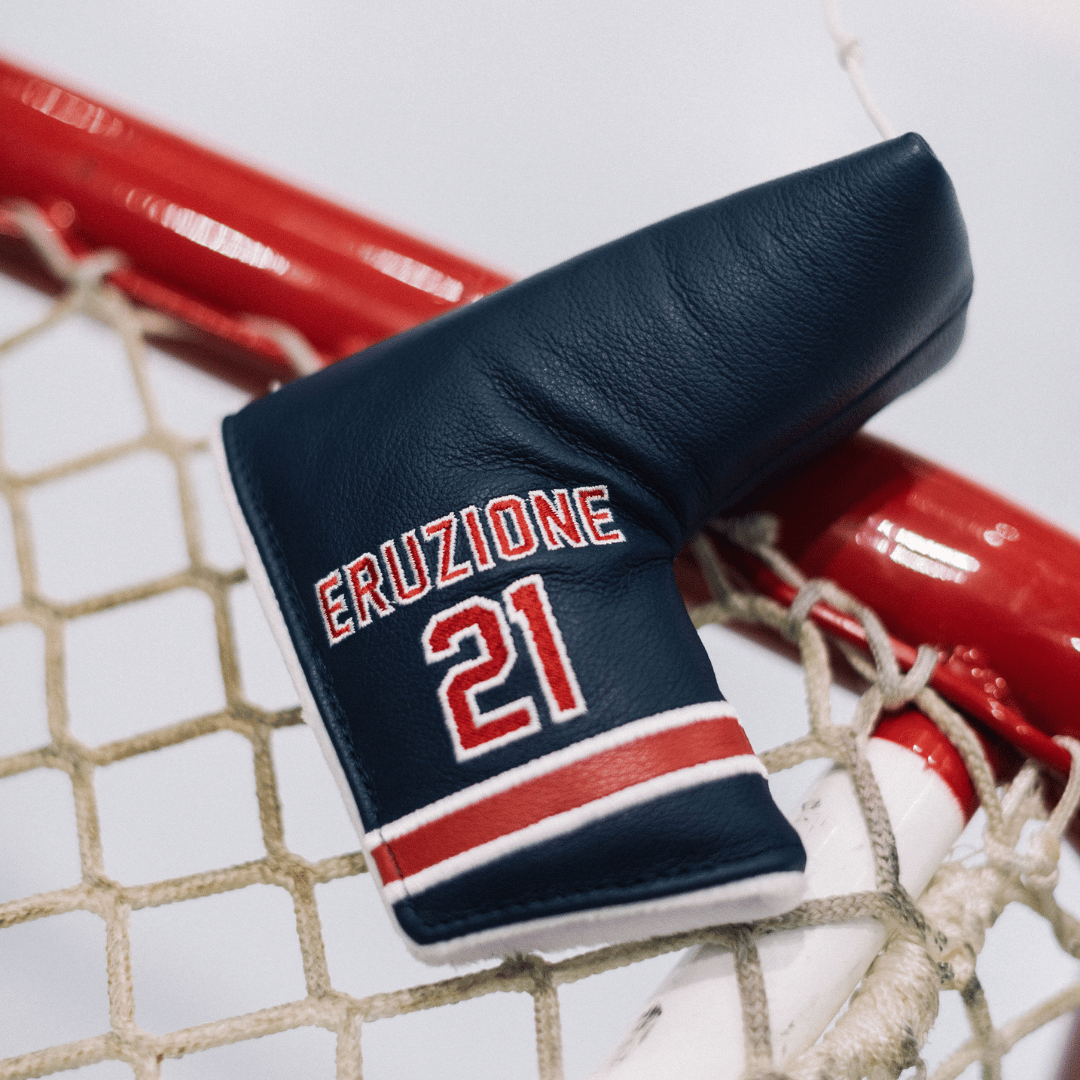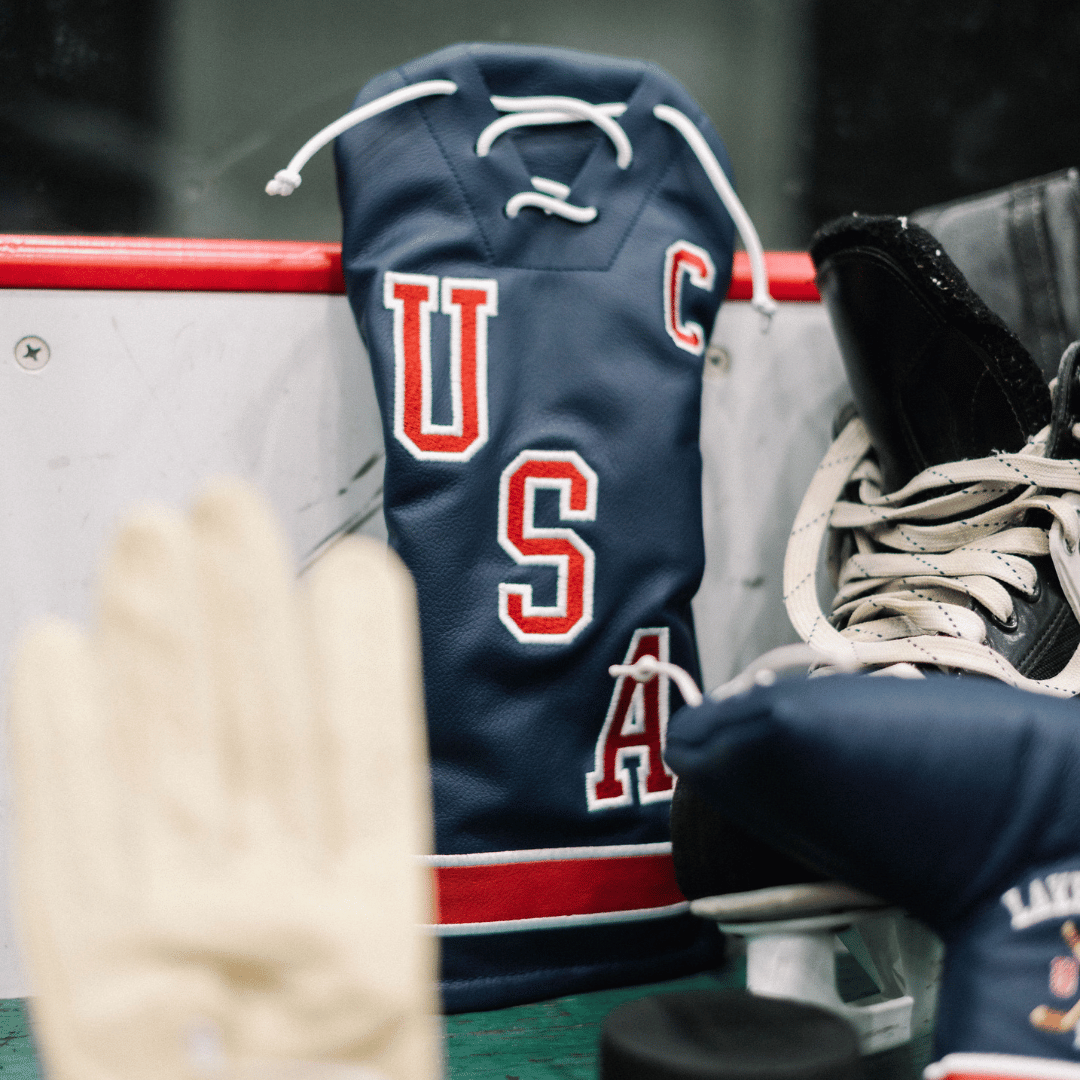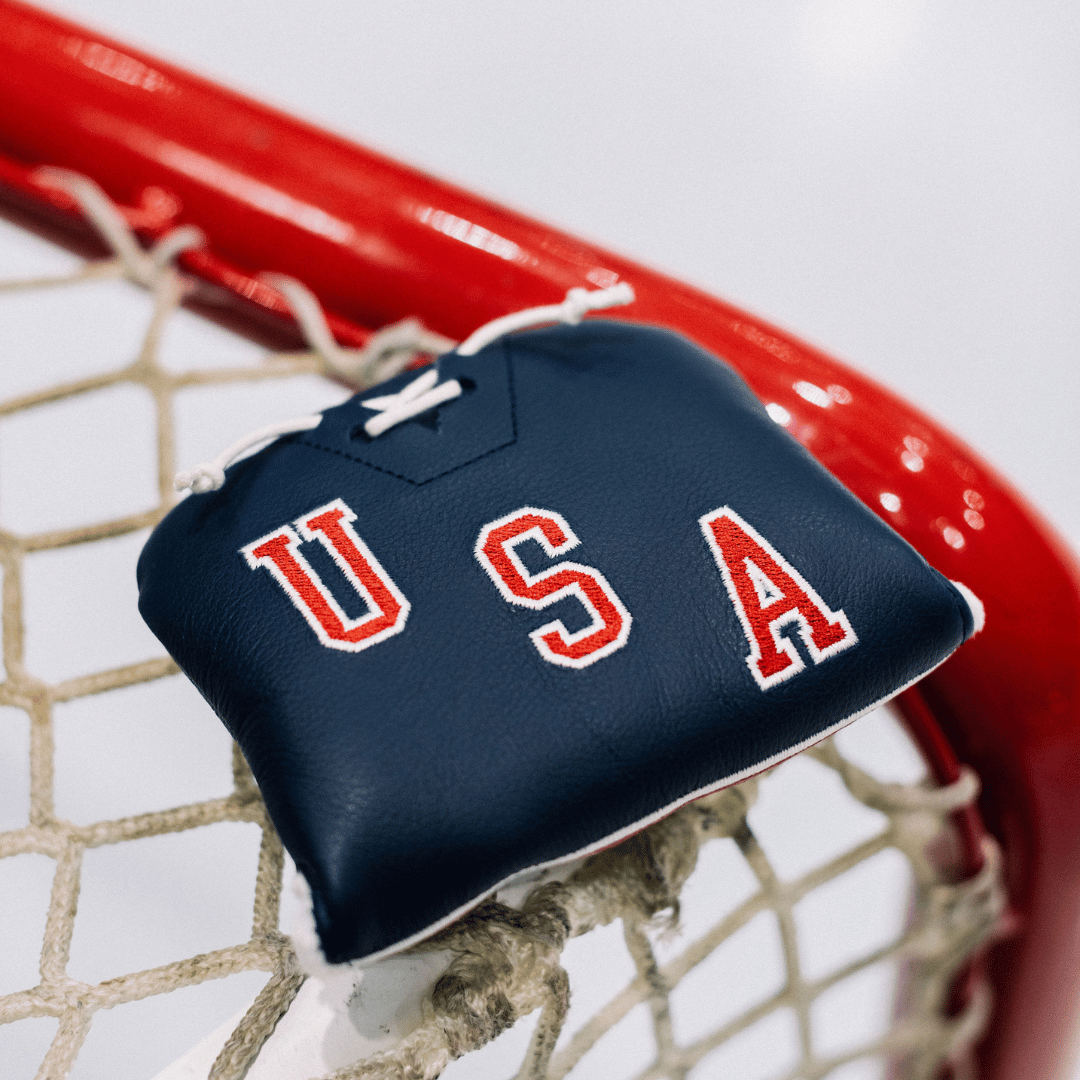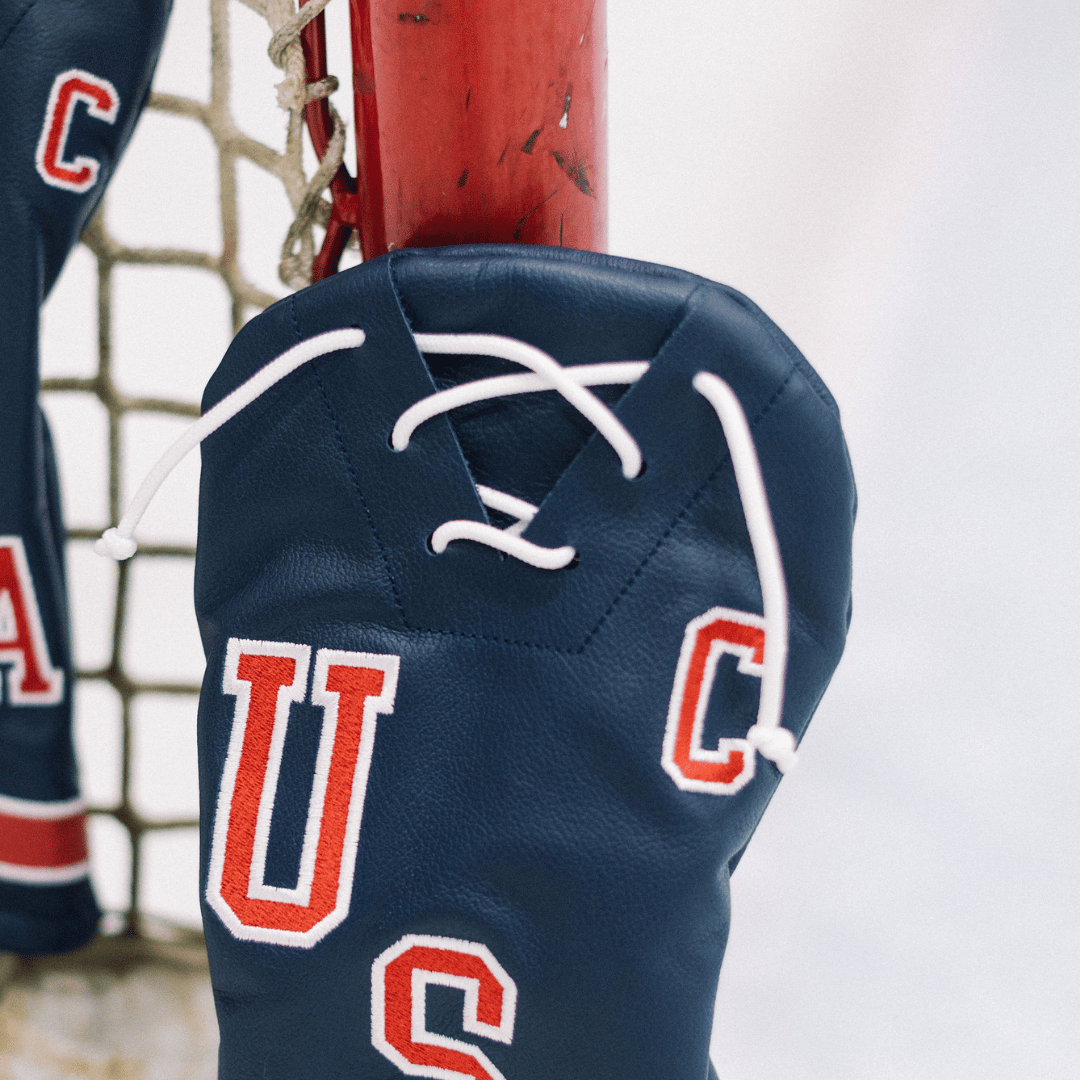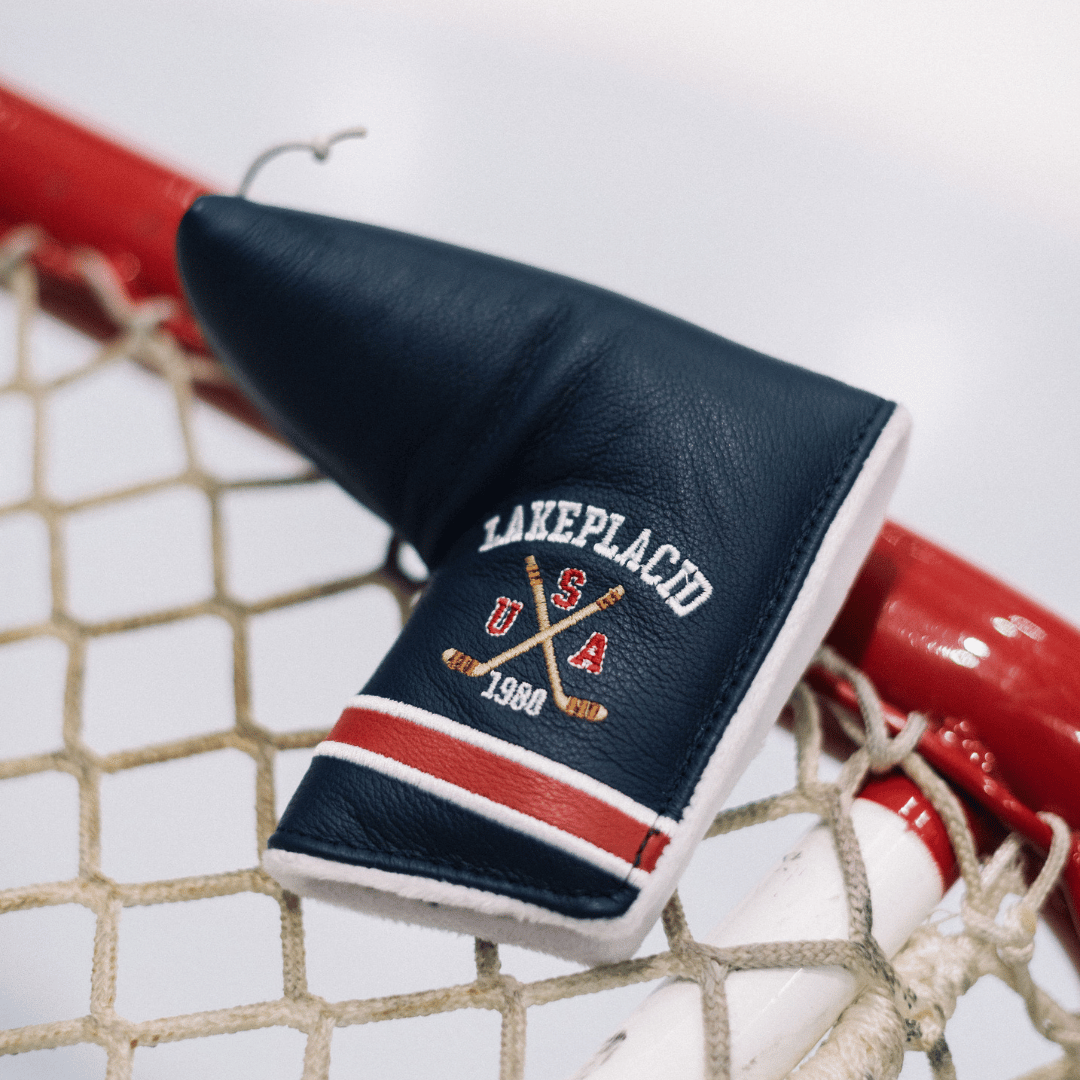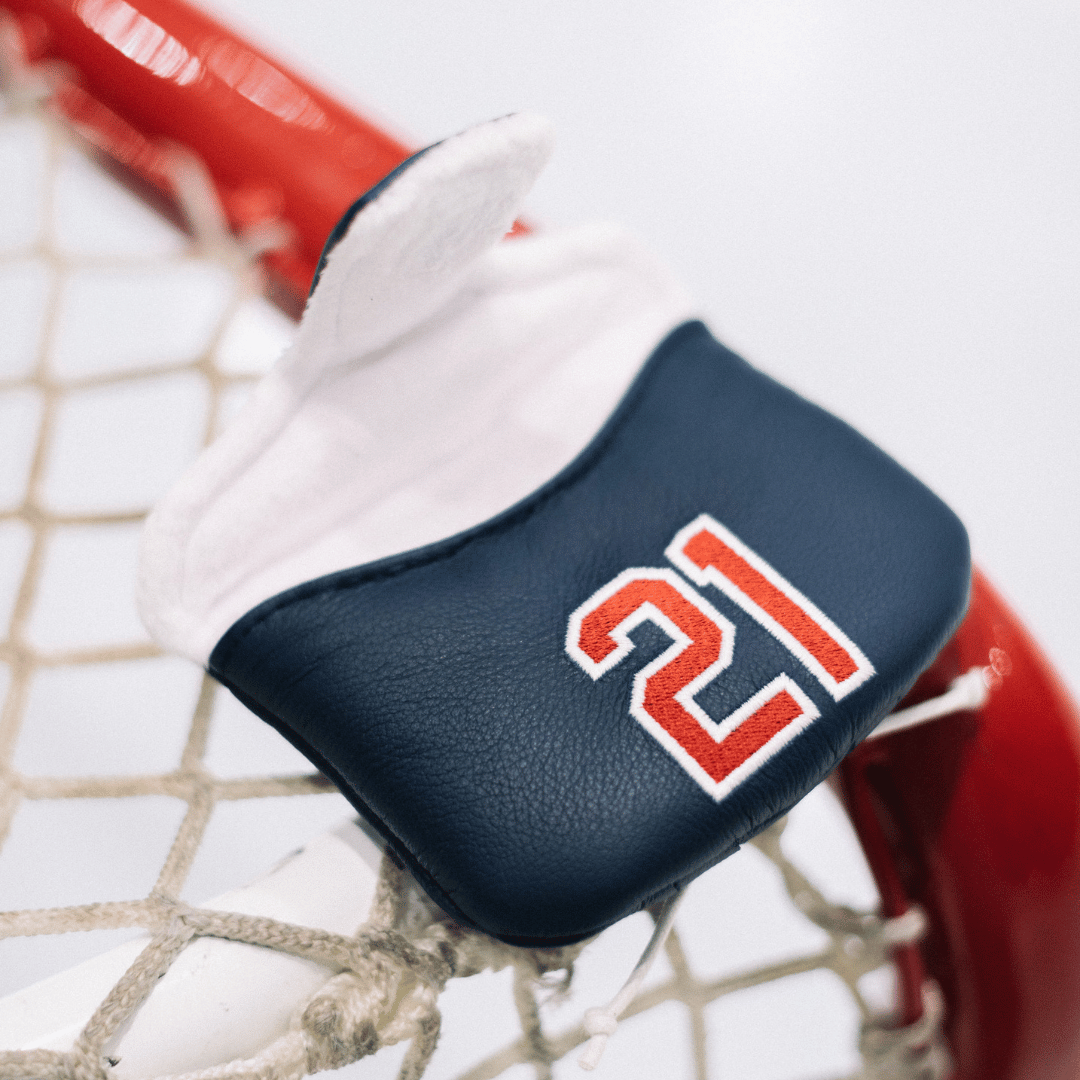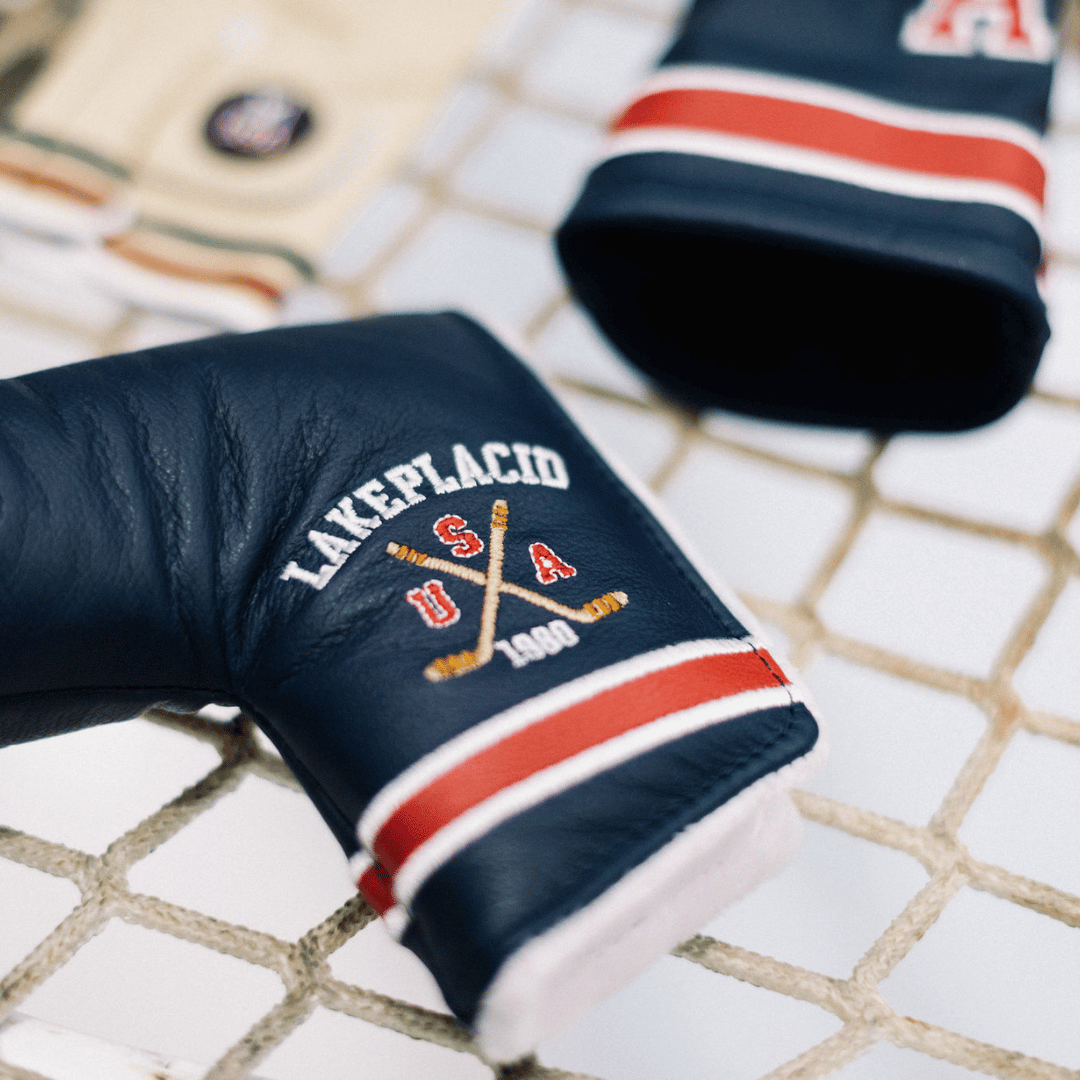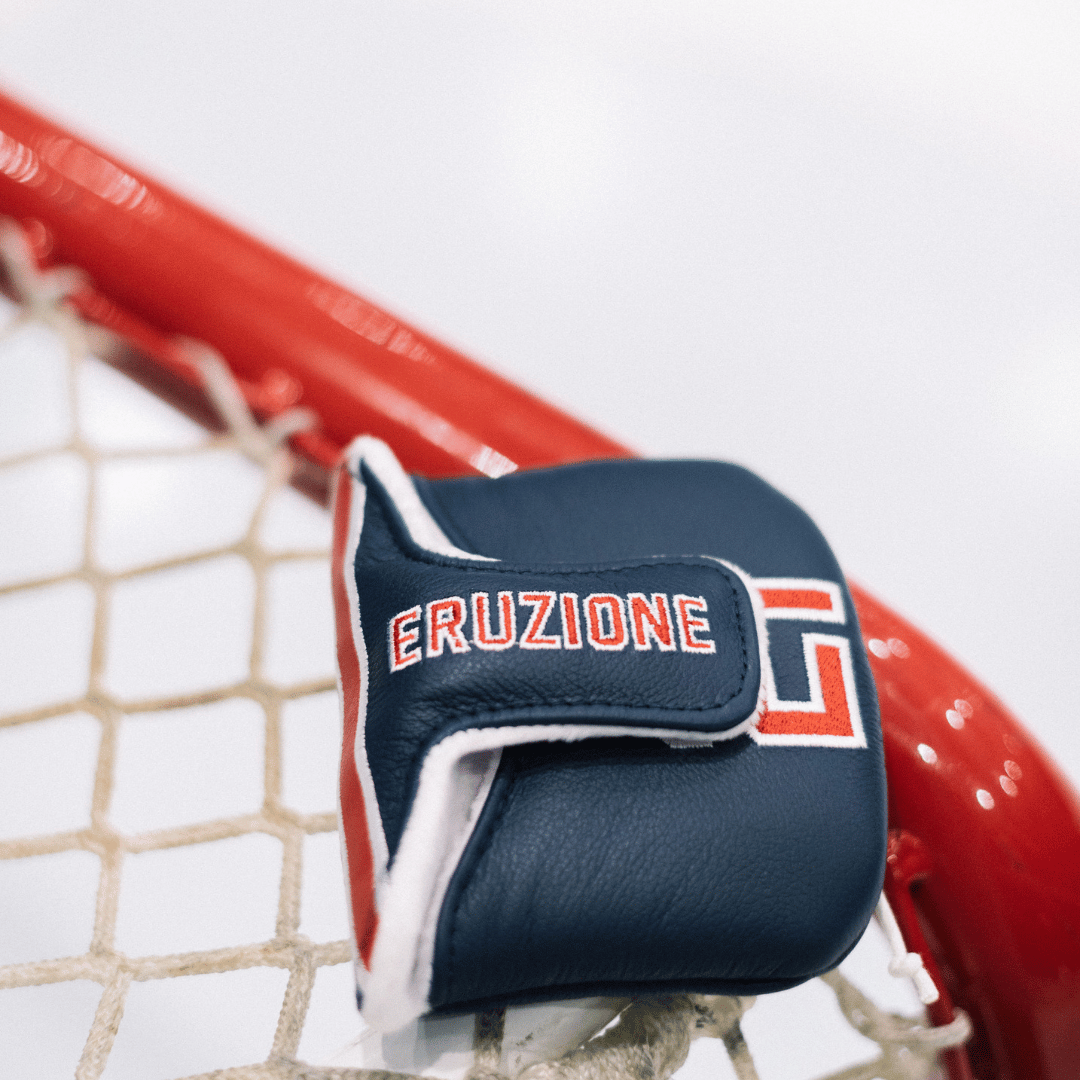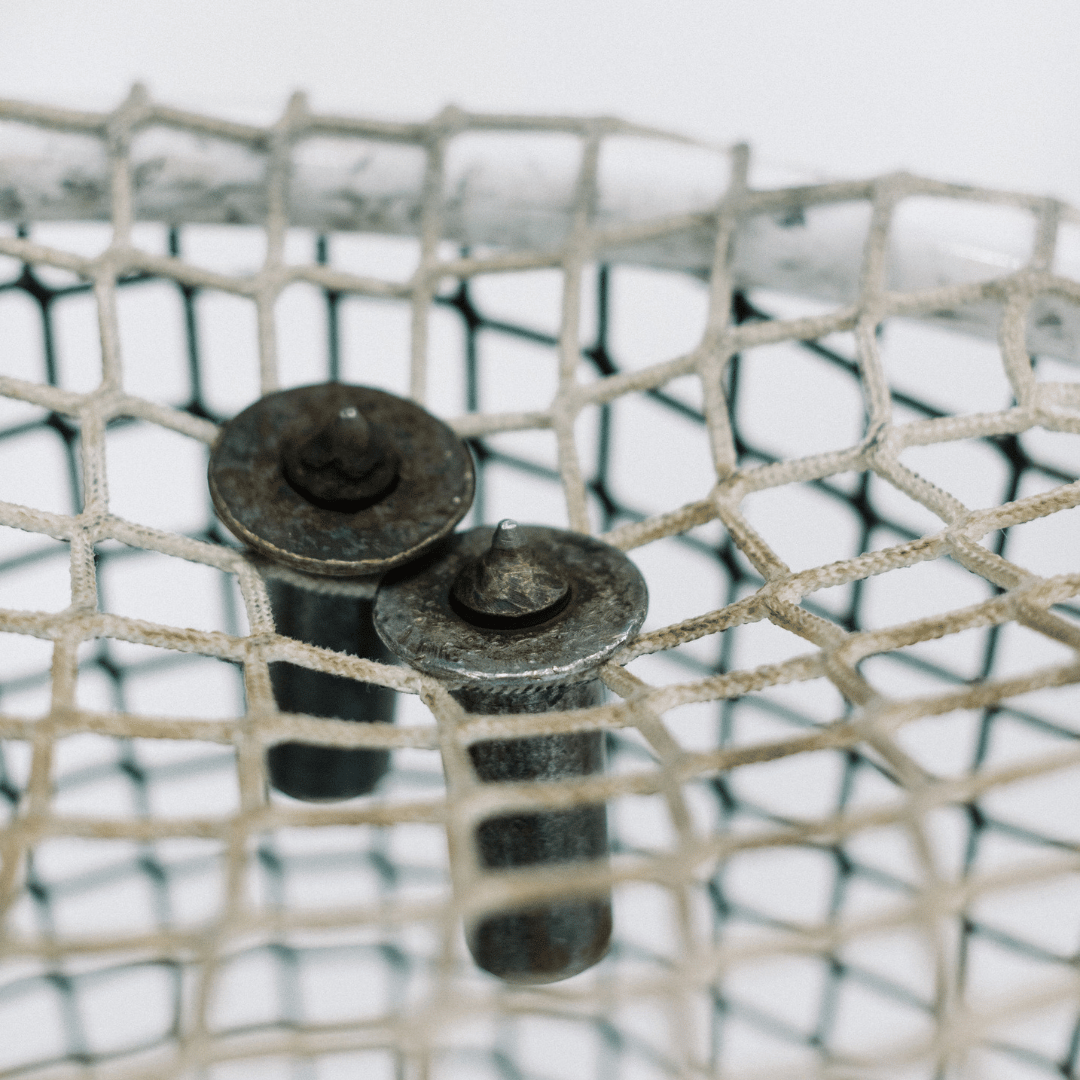 Mike Eruzione USA Headcovers
Free Shipping Over $50. Free Returns & Exchanges.
---
Description
Core Features
Care Guide
You were born to be golfers, every single one of you. 🇺🇸 
Our Mike Eruzione USA jersey headcovers are a nod to Lake Placid and the greatest upset in sports history. 
Made with premium leather and featuring jersey tie knots, 'USA' and 'C' on the front, along with 'Eruzione 21' on the backside. Blade covers feature the 'Lake Placid' patch on the left side. These headcovers are truly one-of-a-kind.
Available in driver & fairway woods along with blade and mallet putter covers.
Limited quantity in each size.
Available exclusively online and at the Mike Eruzione Team Shop in Lake Placid, NY.

Endorsed by Captain Mike Eruzione #FindYourCoast
- Premium Leather 
- Jersey tie knots
- USA on the front
- 'C' on left 'chest' of headcover
- 'Eruzione #21' on backside
- Plush inside fleece material
- Luxurious feel with deep detail
- High-quality & long-lasting 
- Water-resistant
- Putter covers feature magnetic closure
- Blade covers feature Lake Placid patch
Leather covers will naturally wear over time, and get better with age. You can spot clean your covers with warm water, light soap and a wash cloth.
Mike Eruzione USA Headcovers
FAQ
Do These Headcovers Run True to Size?
Yes, all driver covers will fit all drivers, 3-woods fit all 3-woods, etc... Your cover will also naturally stretch a bit over time.
What's Your Return Policy?
Our standard exchange policy is 30-days from delivery. Having said this, if you aren't happy with the product even after 30 days has passed, please reach out and we'll make things right.
What's Your Exchange Policy?
We offer free exchanges (both ways) if the gloves don't fit or you're looking for a different style.
Will the Leather Stretch?
The leather will stretch out and naturally conform to your club over time.
Will the Blade Cover Fit My Half-Mallet?
The Blade cover should fit the half mallet. Anything larger should be sized up into mallet.
Will My Putter Fit Into a Blade or Mallet?
MOST Headcovers will fit into 1 of the 2 covers. If you have a half-back, or semi-mallet, opt for the mallet cover. If you have a larger blade, opt for the blade. If you have any other questions abotu fitting, you can live chat us or send us ann email to caddie@northcoastgolfco.com
Free Shipping Over $50. Free Returns & Exchanges.
Free Shipping Over $50
We're a small shop, but we ship fast. Generally standard shipping orders will arrive in 5-7 business days (or more). We offer faster, upgraded shipping as well.
Need a Different Size? We Got You
We offer free exchanges if you're looking for a different size or style.
Hassle Free Returns
We offer a 30-days, no questions asked returns if you're not happy with your purchase. We stand behind our products and always want to make things right for our customers.
About us
Started in 2019
Started in 2019 with a mission to make the best golf gloves in the game. Something golfers would be proud to wear. Fast-forward to today, we're on a mission to create the best gear in golf that inspires golfers to adventure more, both on and off the course. 
Small Shop
We're a small, hard-working and dedicated team. We prep, pack and ship everything in-house. No outsourced customer service reps, 3PLs or anything else. We're here for you.
Huge Golfers
I've been swinging a club since the day I could walk. Okay, maybe not that young but close to it. Golf has always been a huge part of my life and I'm proud to be able to share my love of the game with others.
- Matt F.
Founder, North Coast
Premium Leather
Made with the finest leather with a plush inside fleece material for a luxurious feel.
Meticulously Crafted
Stitched using the finest materials and craftsmanship
Looks Good, Lasts Long
A staple in your bag for years to come.