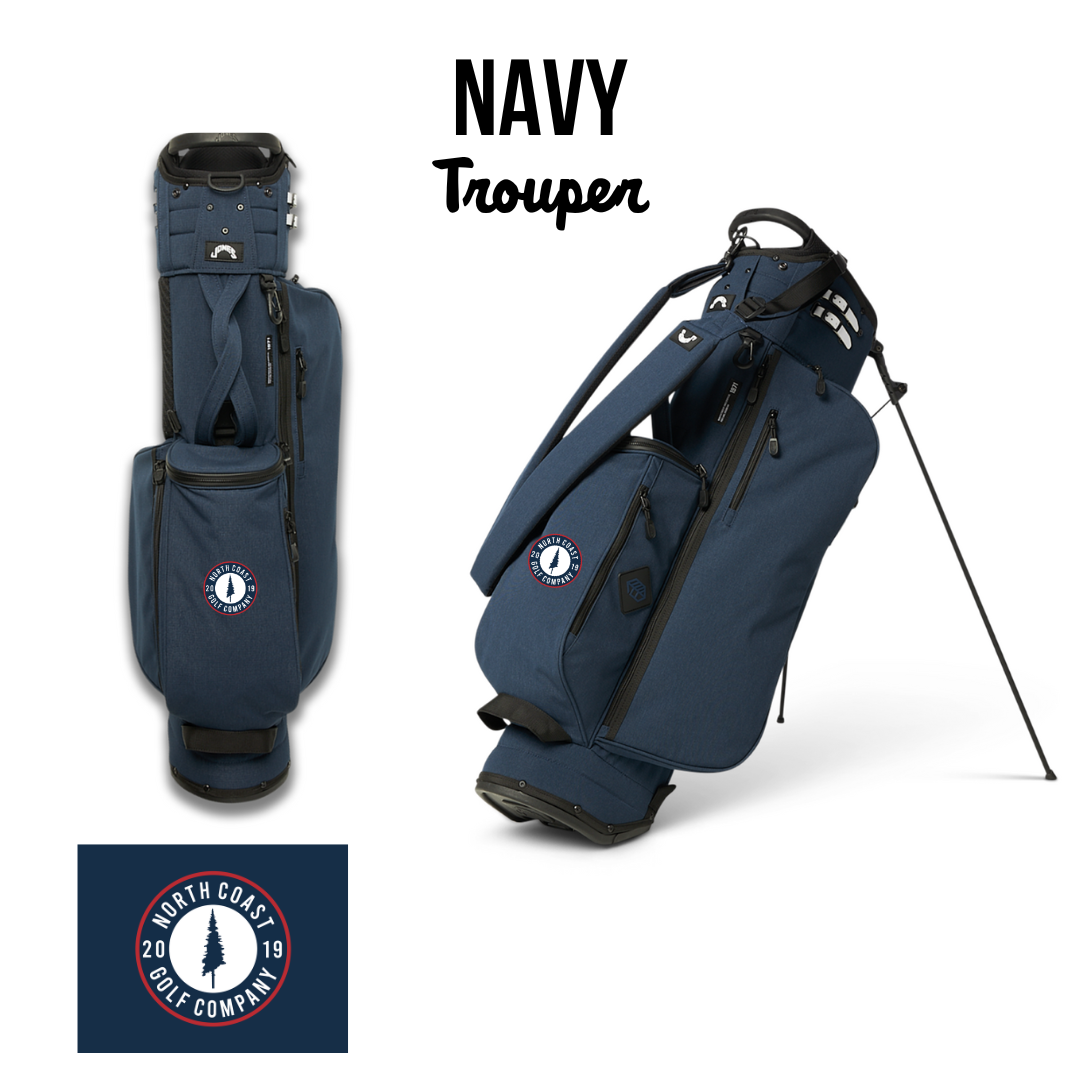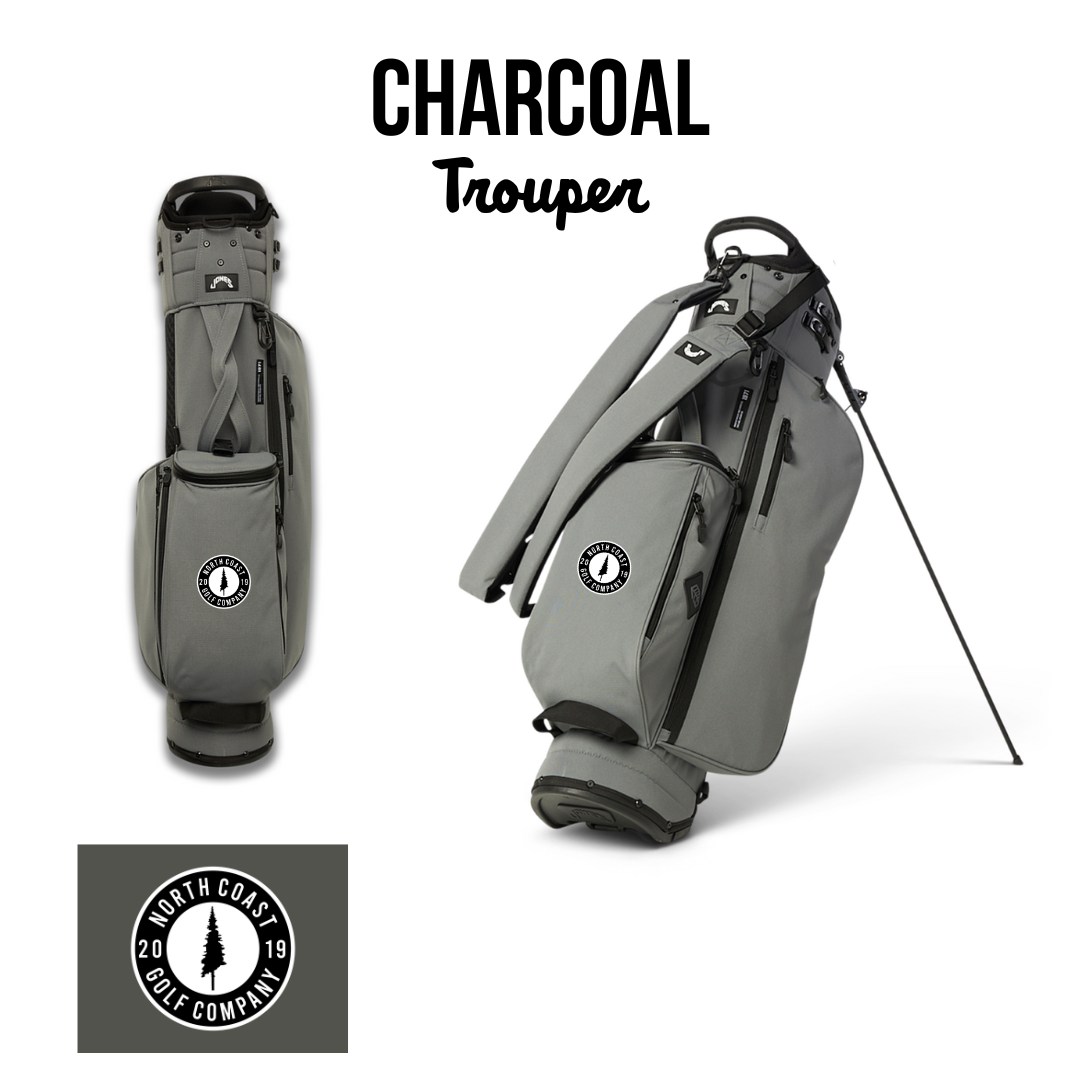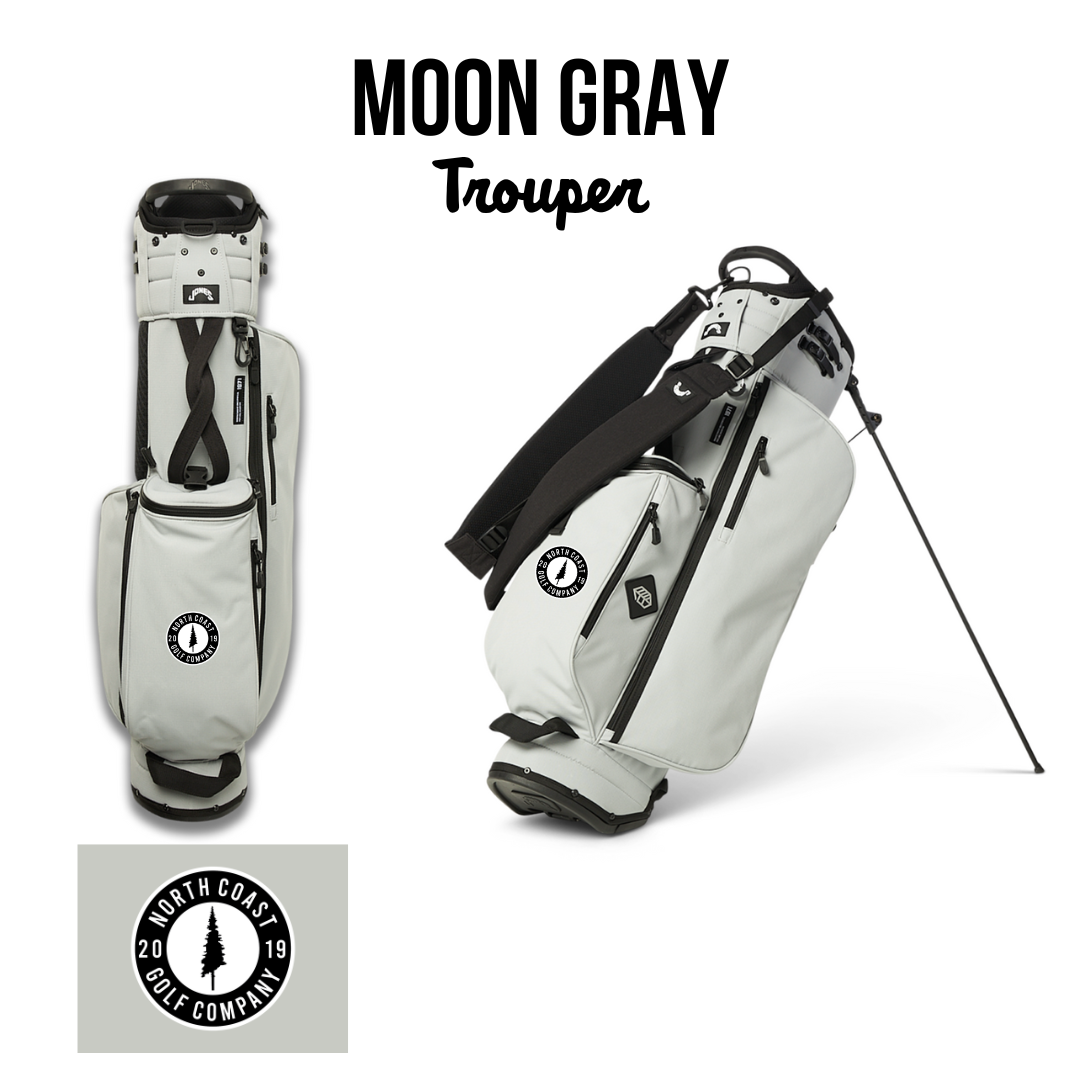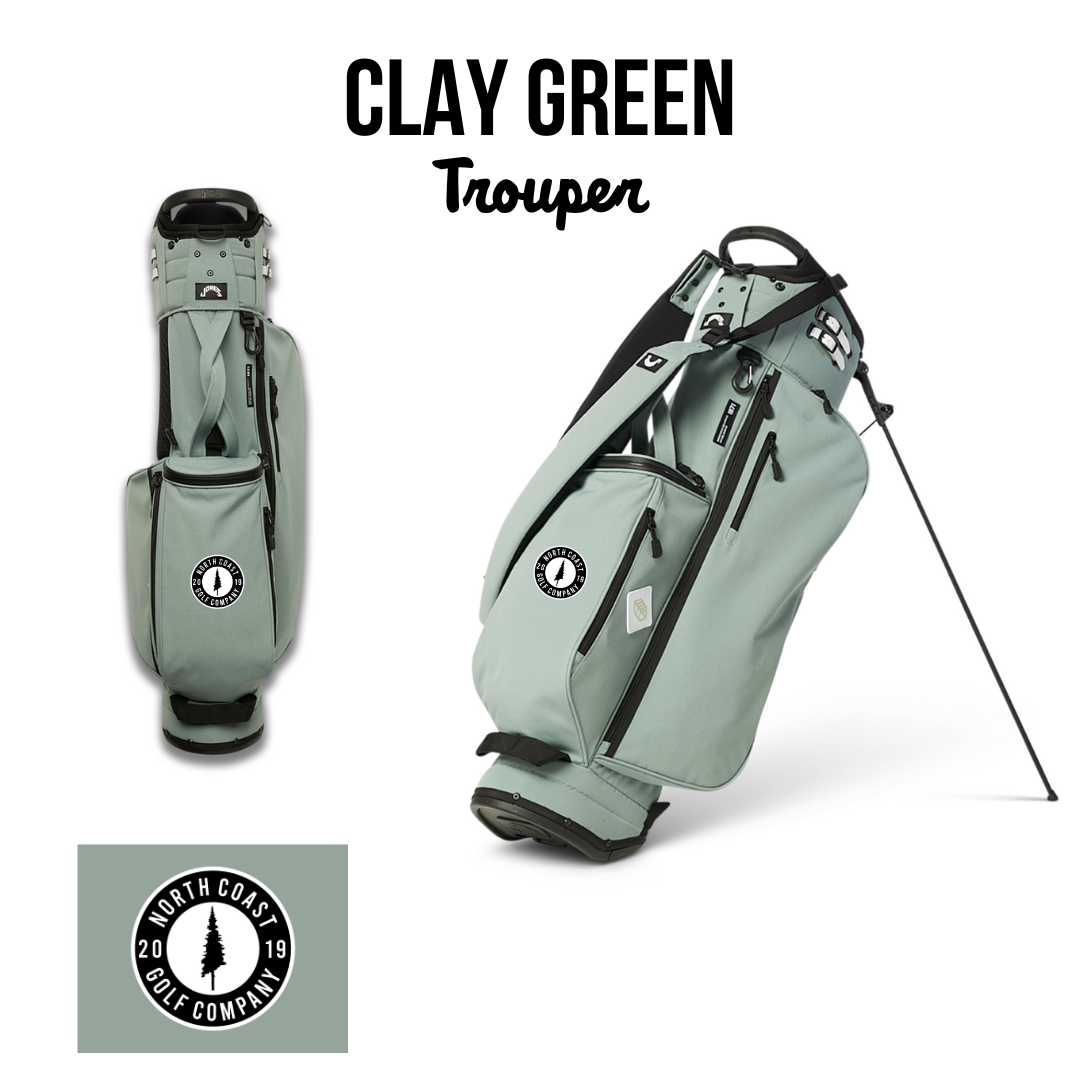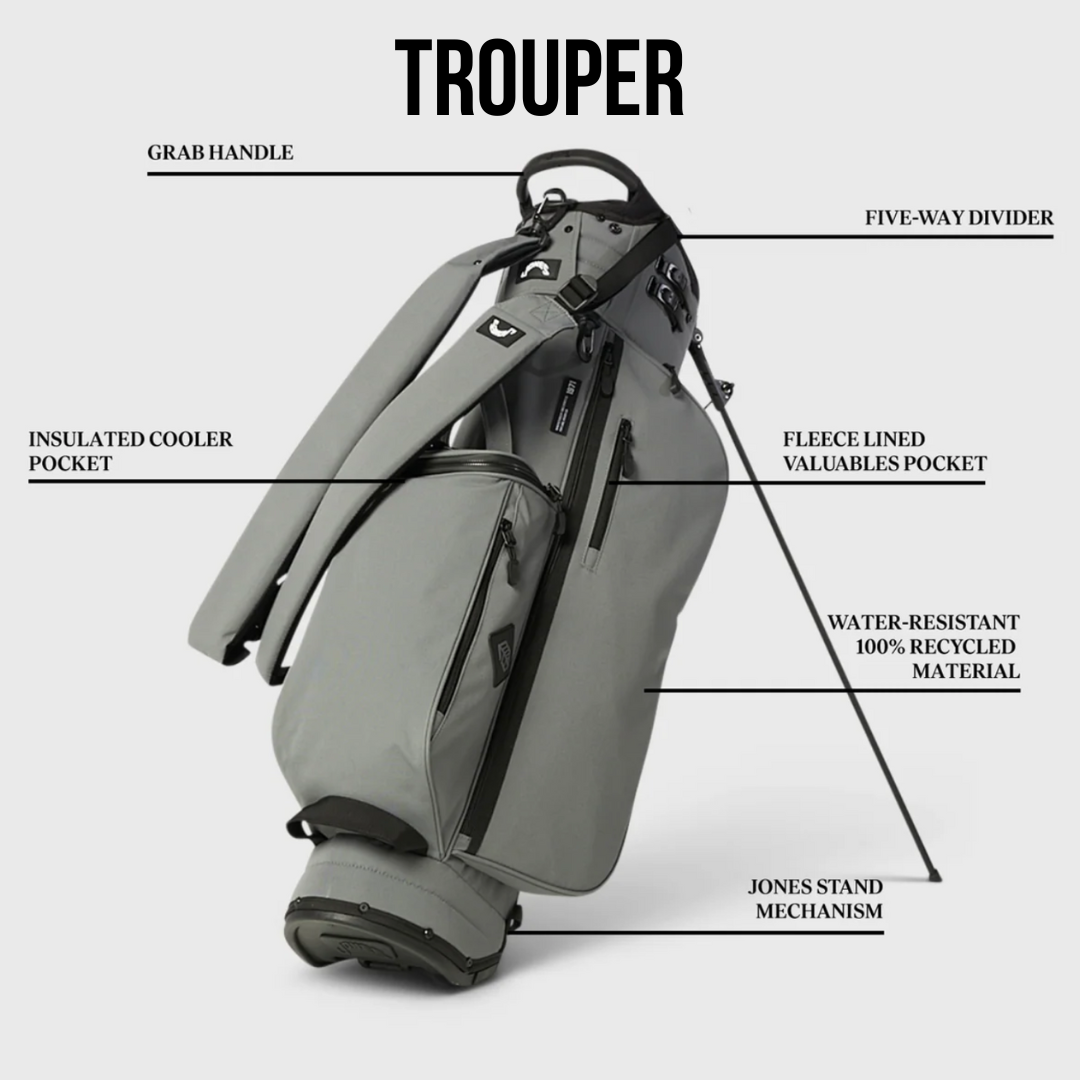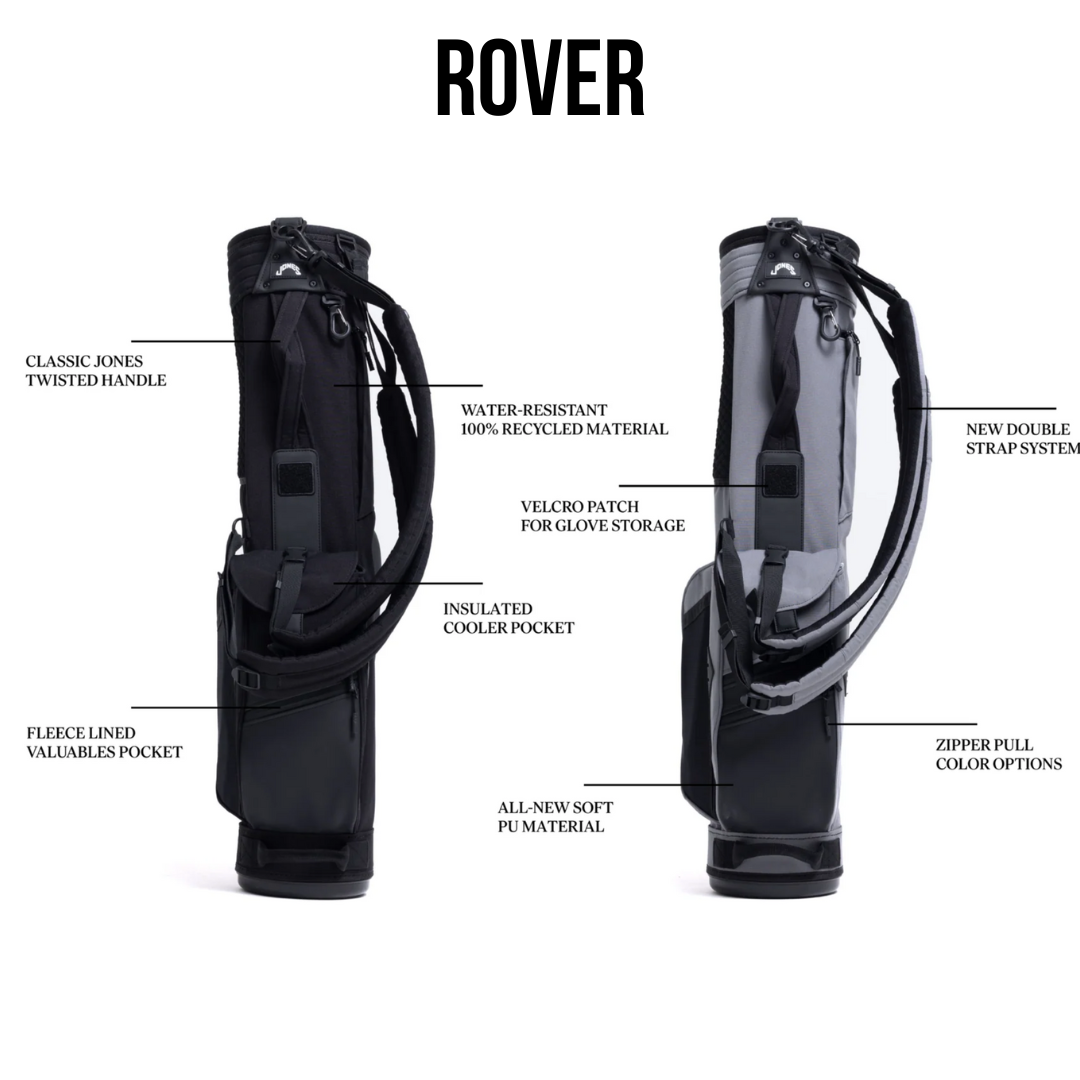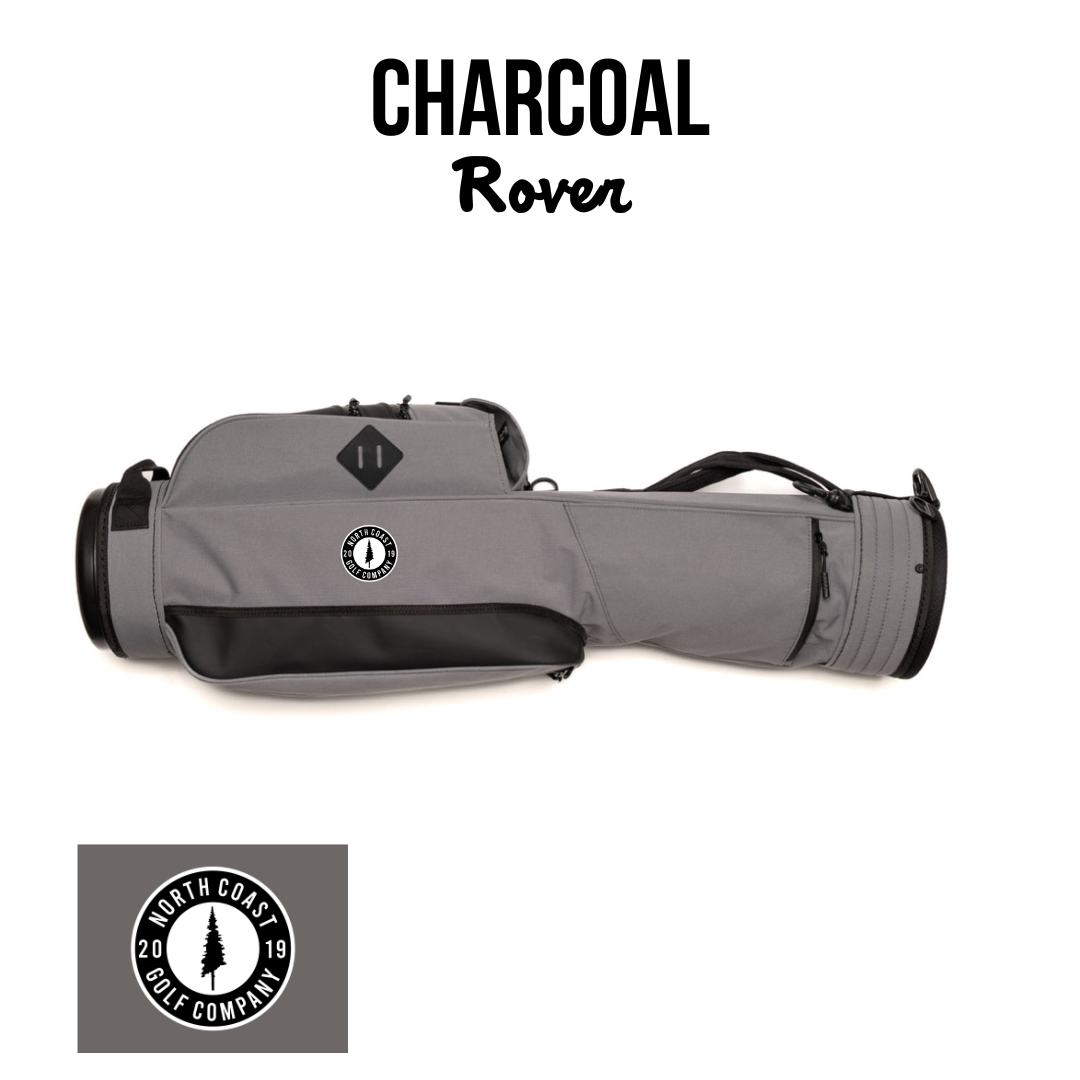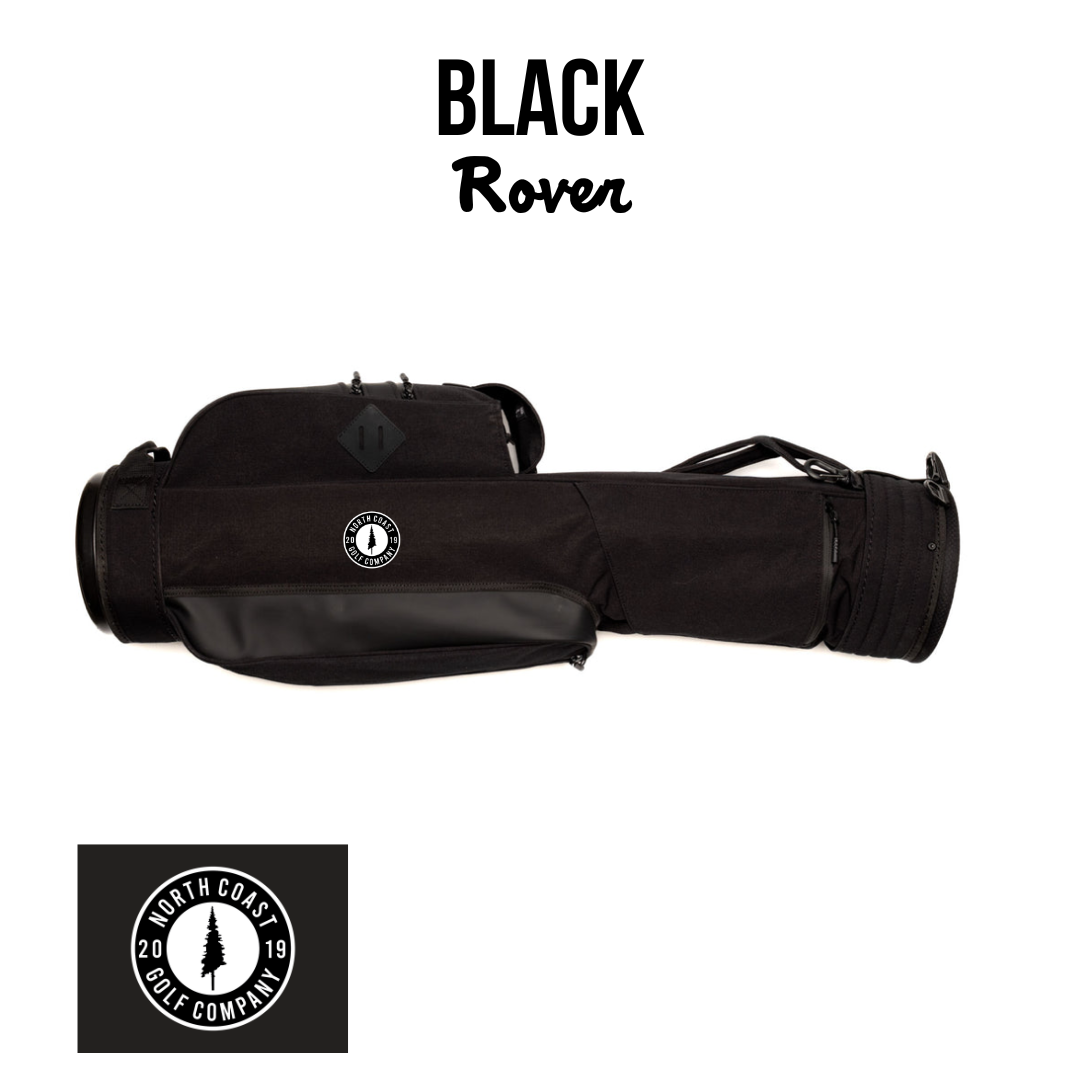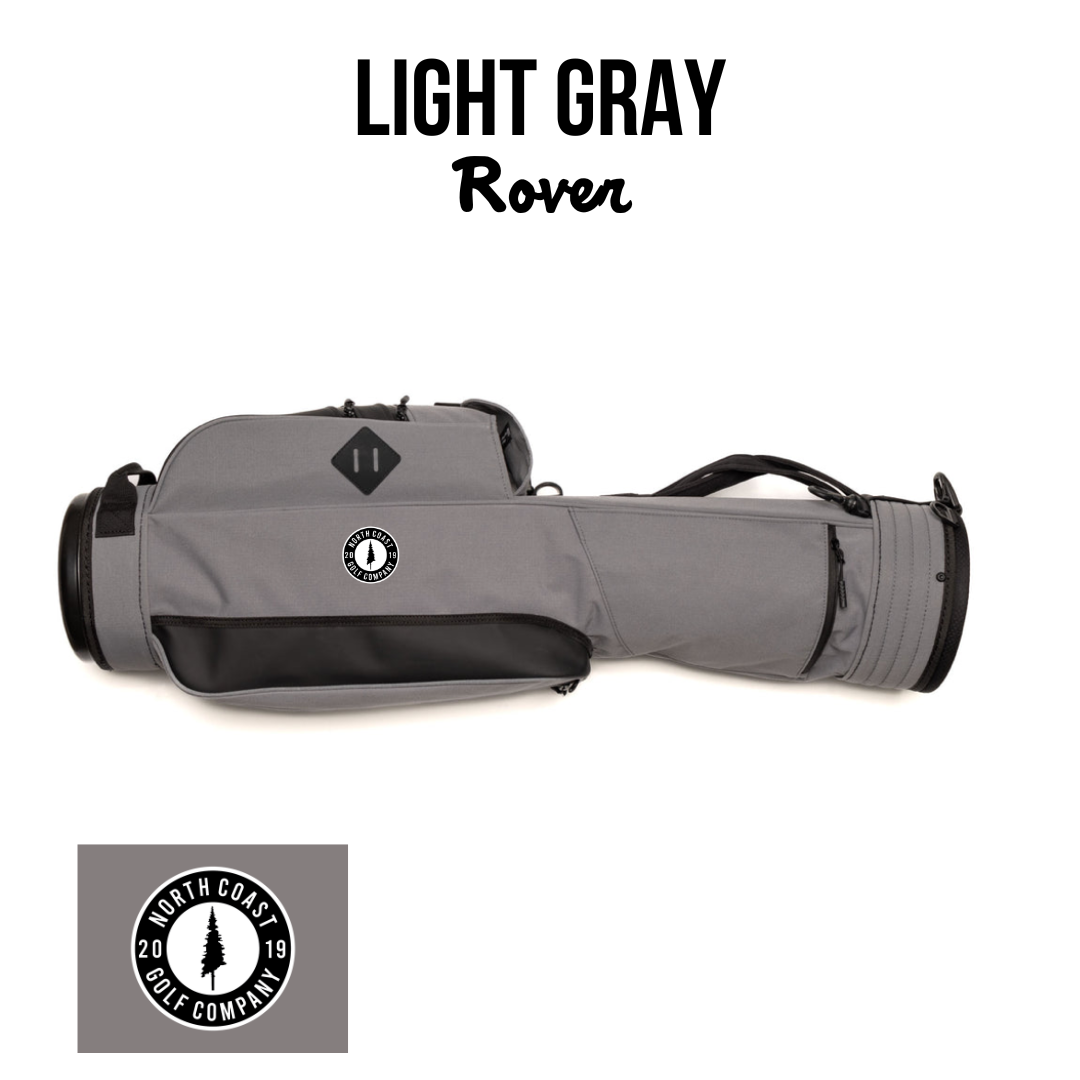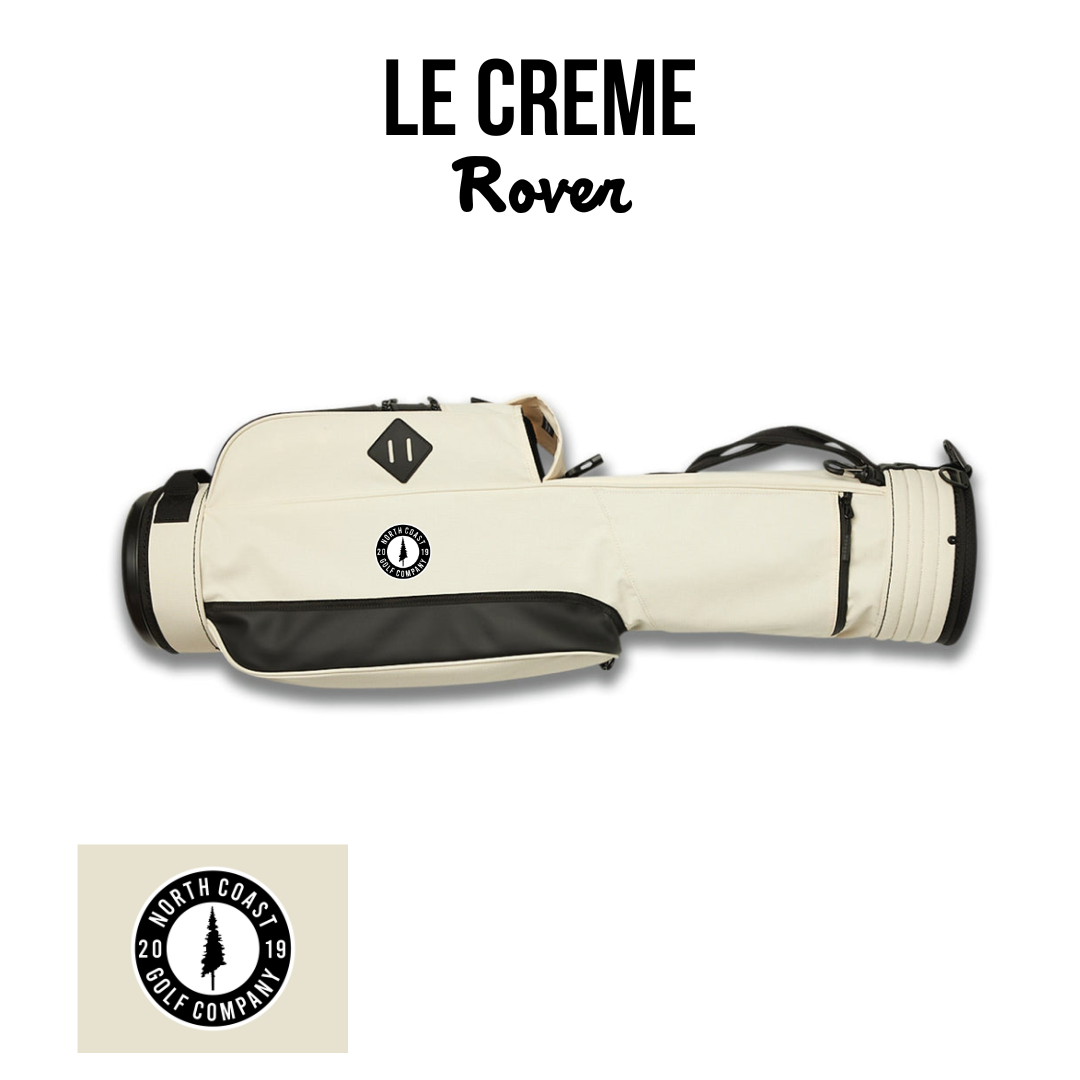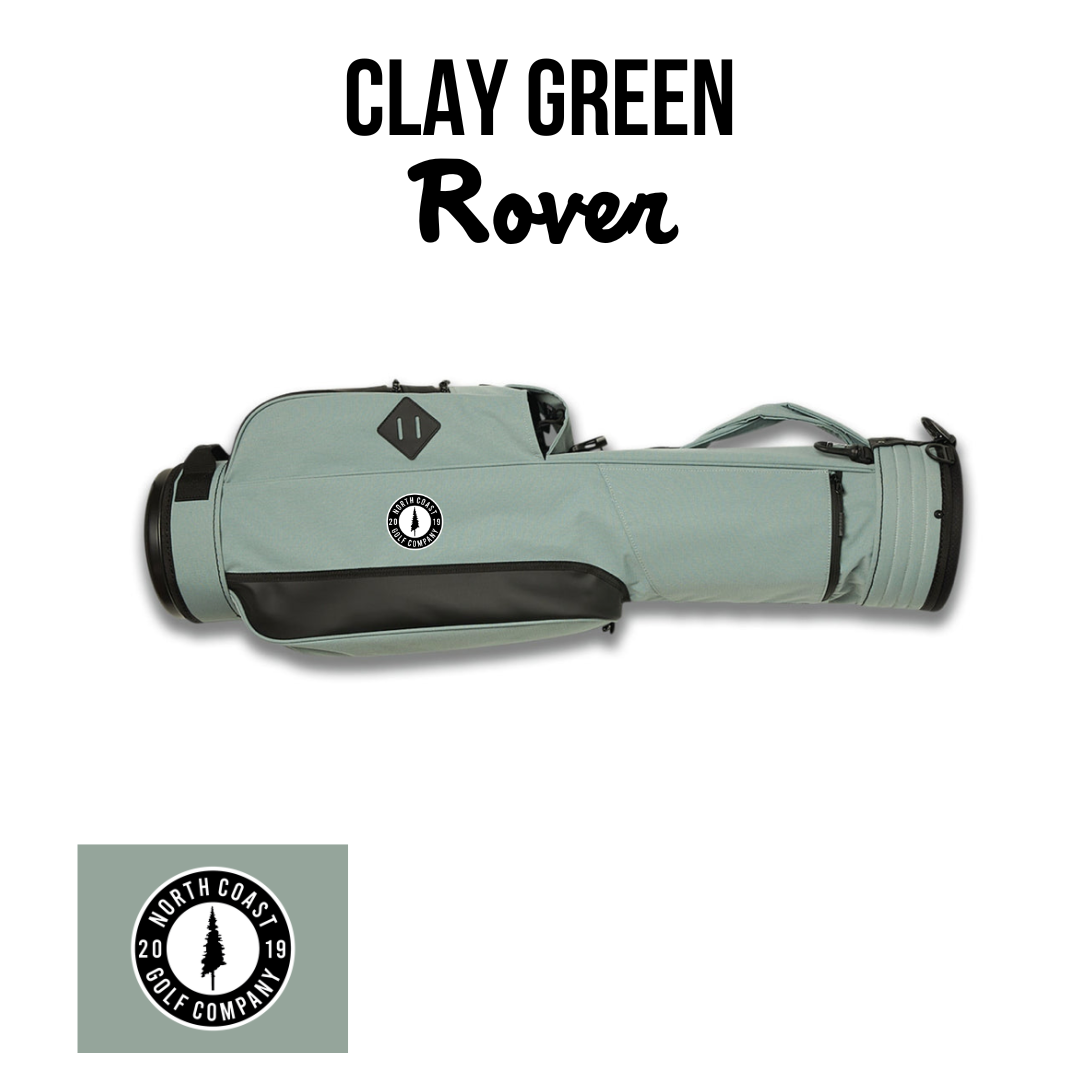 Free Shipping Over $50. Free Returns & Exchanges.
---
Description
Core Features
 We've teamed up with our friends at Jones to bring you some great golf bags at a terrific price. These bags are the best in the business.
Two Bag Options:
Trouper ($285): Stand bag. Available in Moon Gray, Charcoal, Clay Green, Black & Navy.
Rover ($220): Carry bag. Available in Black, Light Gray, Charcoal, Le Creme, Clay Green.
Trouper:
Stand Bag
Water Resistant
Recycled F35-R ripstop fabric
5-way club divider
Top Dimensions: 11" x 7"
Length: 36"
Double Strap
Rain Hood included
Weight= 5lbs
7 storage pockets
Cooler pocket
Rover:
Carry Bag
Top: 7.25"
Length: 35"
2-way divider
Adjustable double strap
5 Storage Pockets
Holds 14 clubs
Recycled F35-R ripstop fabric
Weight=3.8 lbs
Premium Ripstop
Made with recycled ripstop material.
Lightweight & Water Resistant
Easy enough to carry, durable enough to be your go-to.
Cooler Pocket
Keep your drinks cool. Thank us later.
FAQ
What's Your Return Policy?
Due to this being a preorder, there will be no returns. If you're unhappy with your bag, reach out to us.
What's Your Exchange Policy?
Due to this being a preorder, there will be no exchanges.
About us
Started in 2019
Started in 2019 with a mission to make the best golf gloves in the game. Something golfers would be proud to wear. Fast-forward to today, we're on a mission to create the best gear in golf that inspires golfers to adventure more, both on and off the course. 
Small Shop
We're a small, hard-working and dedicated team. We prep, pack and ship everything in-house. No outsourced customer service reps, 3PLs or anything else. We're here for you.
Die-Hard Golfers
I've been swinging a club since the day I could walk. Okay, maybe not that young but close to it. Golf has always been a huge part of my life and I'm proud to be able to share my love of the game with others.
- Matt F.
Founder, North Coast