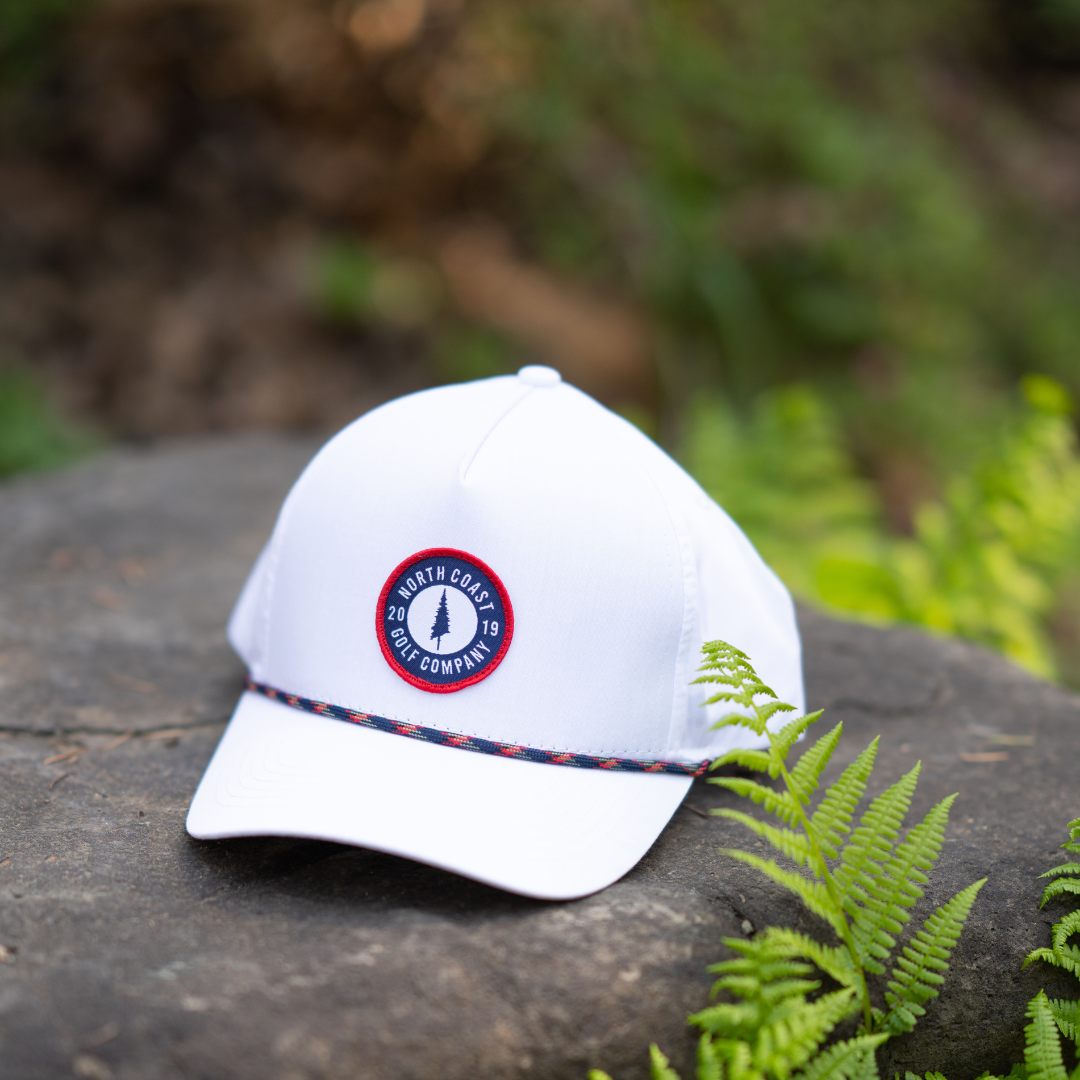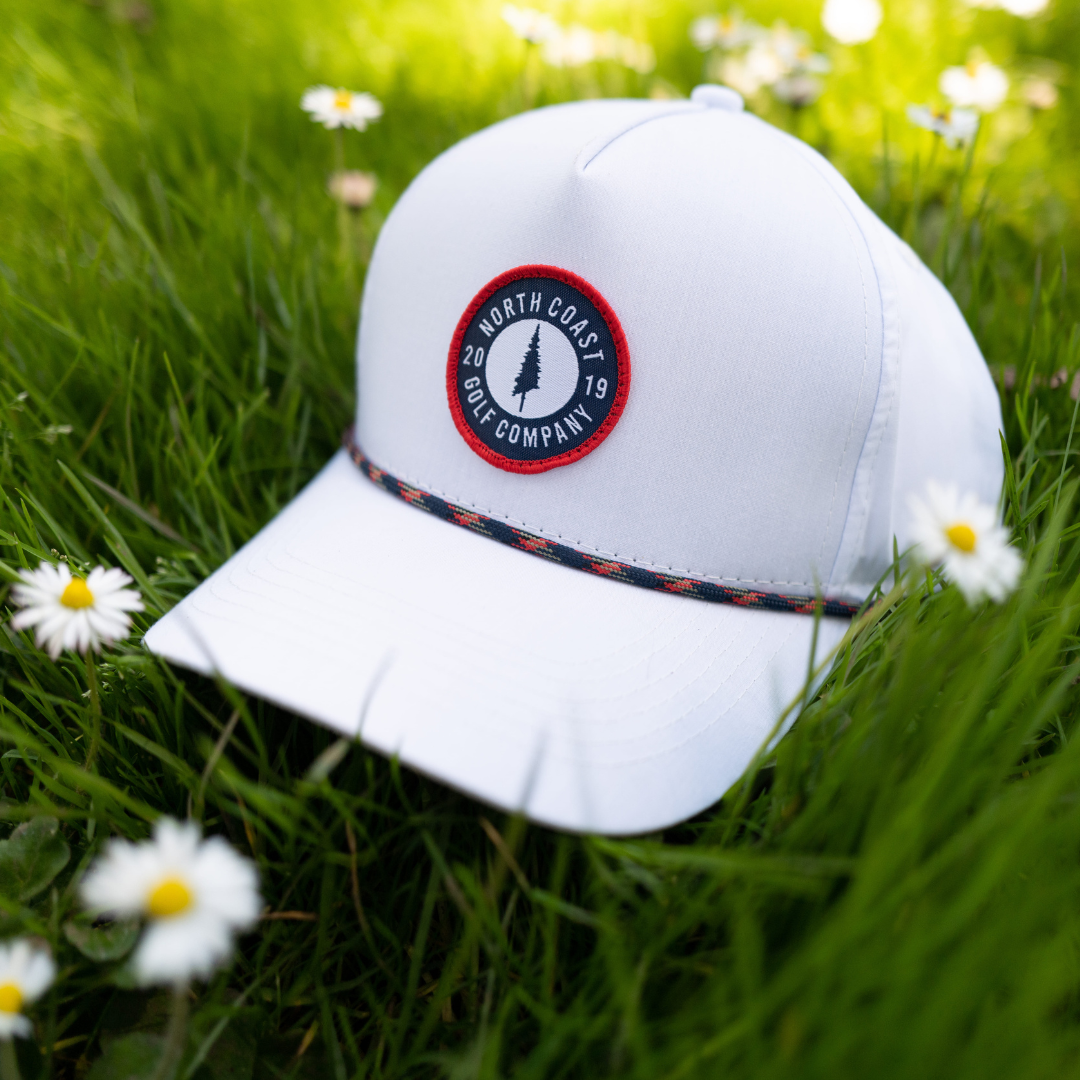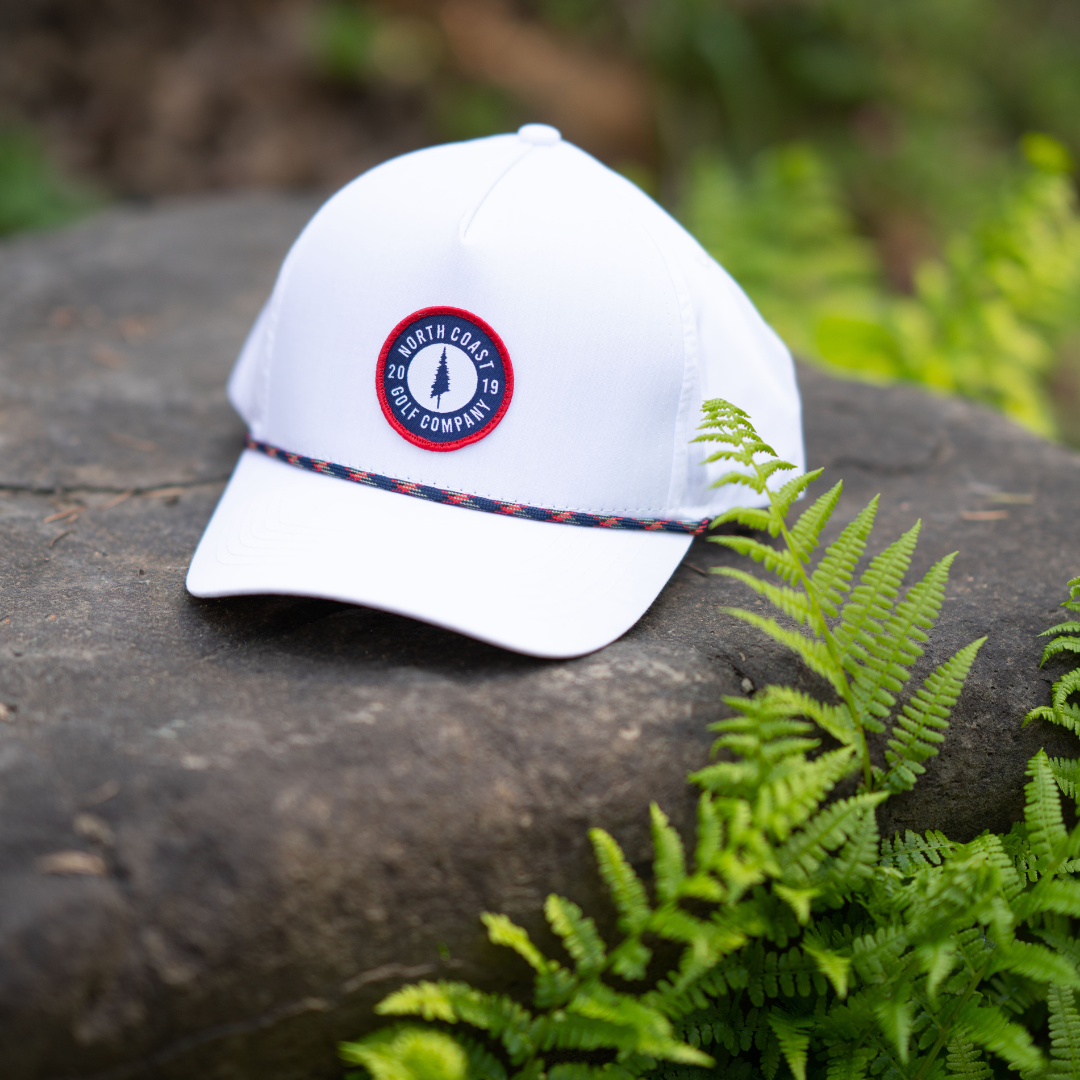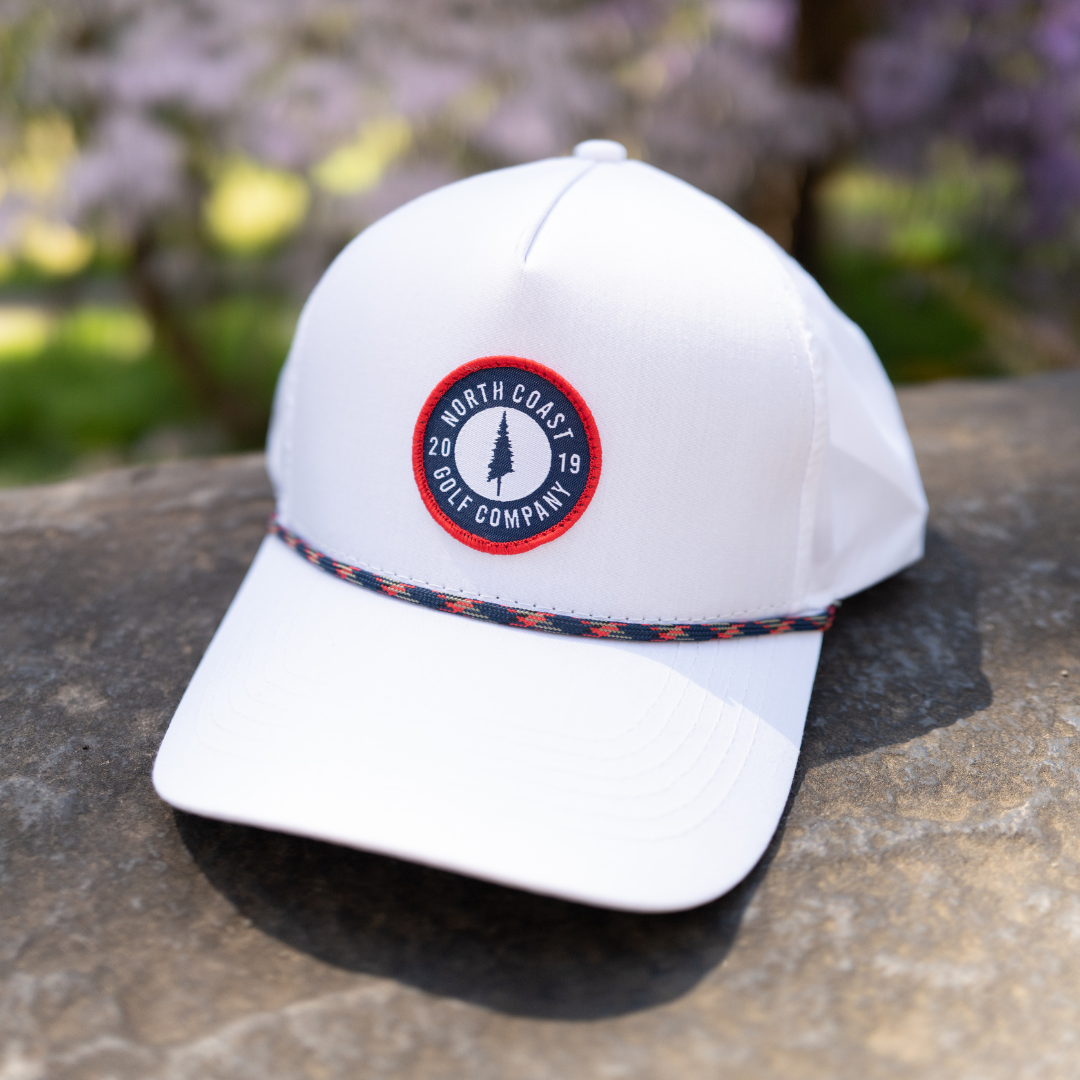 Free Shipping Over $50. Free Returns & Exchanges.
---
Description
Core Features
Care Guide
Where retro meets modern.
This 5-panel, high crown, lightweight poly/cotton blend hat features our secondary 'Pine' Patch logo, signifying our Northern roots. Snapback closure, structured front panel with a slightly curved brim (can bend to your desired curve). Available in white with a red, cream & blue rope.
- Lightweight performance material
- Poly/cotton blend
- High, 5-panel structured front panel
- Slightly curved brim
- Adjustable snapback closure
- Rope for style
There are several different ways to clean a hat. Our recommendations: place in top rack of dish washer, or scrub hat down with shampoo in shower. Air dry.
FAQ
Can I Wear this Hat on the Course?
Absolutely. Our performance material is the perfect lightweight and breathable fabric, helping wick away sweat and stay cool on the course.
What's Your Return Policy?
Our standard exchange policy is 30-days from delivery. Having said this, if you aren't happy with the product even after 30 days has passed, please reach out and we'll make things right.
What's Your Exchange Policy?
We offer free exchanges (both ways) if the gloves don't fit or you're looking for a different style.
One Size Fits All?
One Size Fits Most. Adjustable snapback plastic closure will help ensure you find the proper fit for you.
Free Shipping Over $50. Free Returns & Exchanges.
Free Shipping Over $50
We're a small shop, but we ship fast. Generally standard shipping orders will arrive in 5-7 business days (or more). We offer faster, upgraded shipping as well.
Need a Different Size? We Got You
We offer free exchanges if you're looking for a different size or style.
Hassle Free Returns
We offer a 30-days, no questions asked returns if you're not happy with your purchase. We stand behind our products and always want to make things right for our customers.
About us
Started in 2019
Started in 2019 with a mission to make the best golf gloves in the game. Something golfers would be proud to wear. Fast-forward to today, we're on a mission to create the best gear in golf that inspires golfers to adventure more, both on and off the course. 
Small Shop
We're a small, hard-working and dedicated team. We prep, pack and ship everything in-house. No outsourced customer service reps, 3PLs or anything else. We're here for you.
Die-Hard Golfers
I've been swinging a club since the day I could walk. Okay, maybe not that young but close to it. Golf has always been a huge part of my life and I'm proud to be able to share my love of the game with others.
- Matt F.
Founder, North Coast
Lightweight & Breathable
Made with lightweight performance material. Perfect for those hot Summer days.
Buttery Soft Feel
Soft feel to the touch and while it's sittin' on the noggin.
Keeps You Cool
Stay cool on those long, hot Summer days.