Northern Michigan's Private Gem
Tucked away down a dirt road and over the hill sits Kingsley Club, a private hidden gem in Northern Michigan that has finally started to get the recognition it rightfully deserves. With a clubhouse that fits in more with your local muni than it does with private clubs, it's a special place that many can learn from. It's simple. It's laid back. It's non-judgemental. It has everything you need and nothing you don't. It's pure golf as it was meant to be.
---
From the opening tee shot, Kingsley is a rollercoaster (quite literally). Every drive, chip and putt must be thought through with careful consideration and creativity. You could play here 100 times and you'll never play a hole the same way. Pictured above is the opening hole: a risk/reward par 5 to set the tone for the round.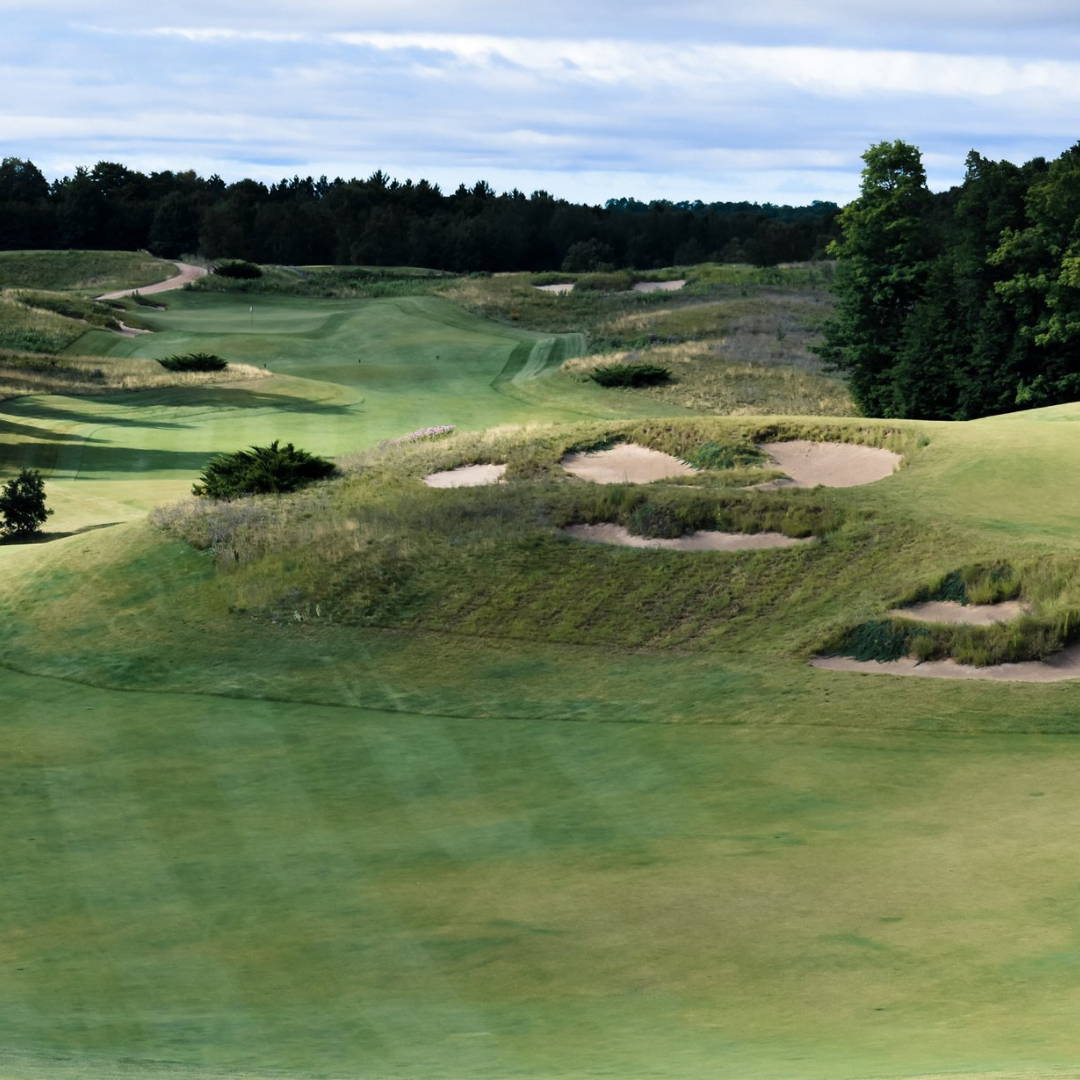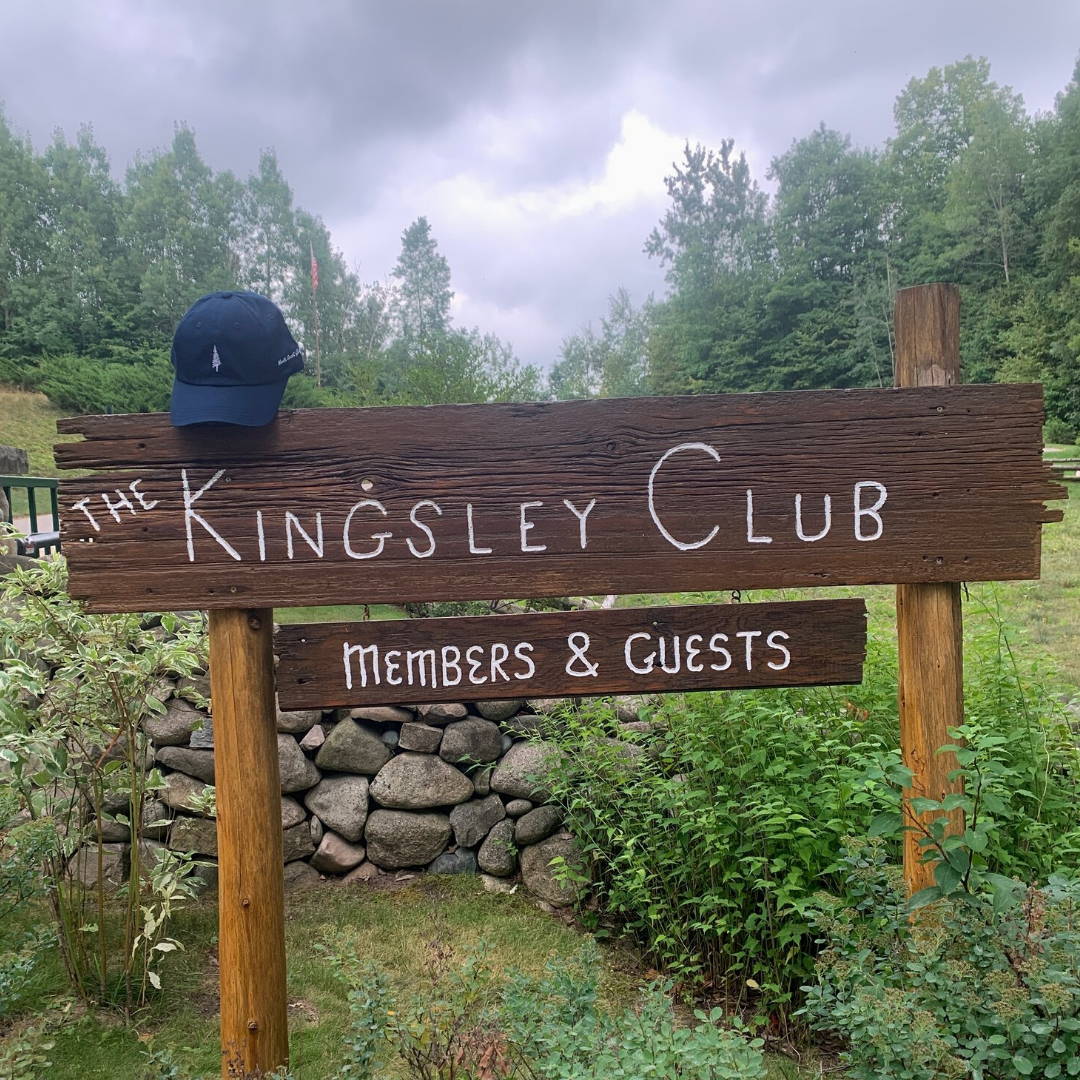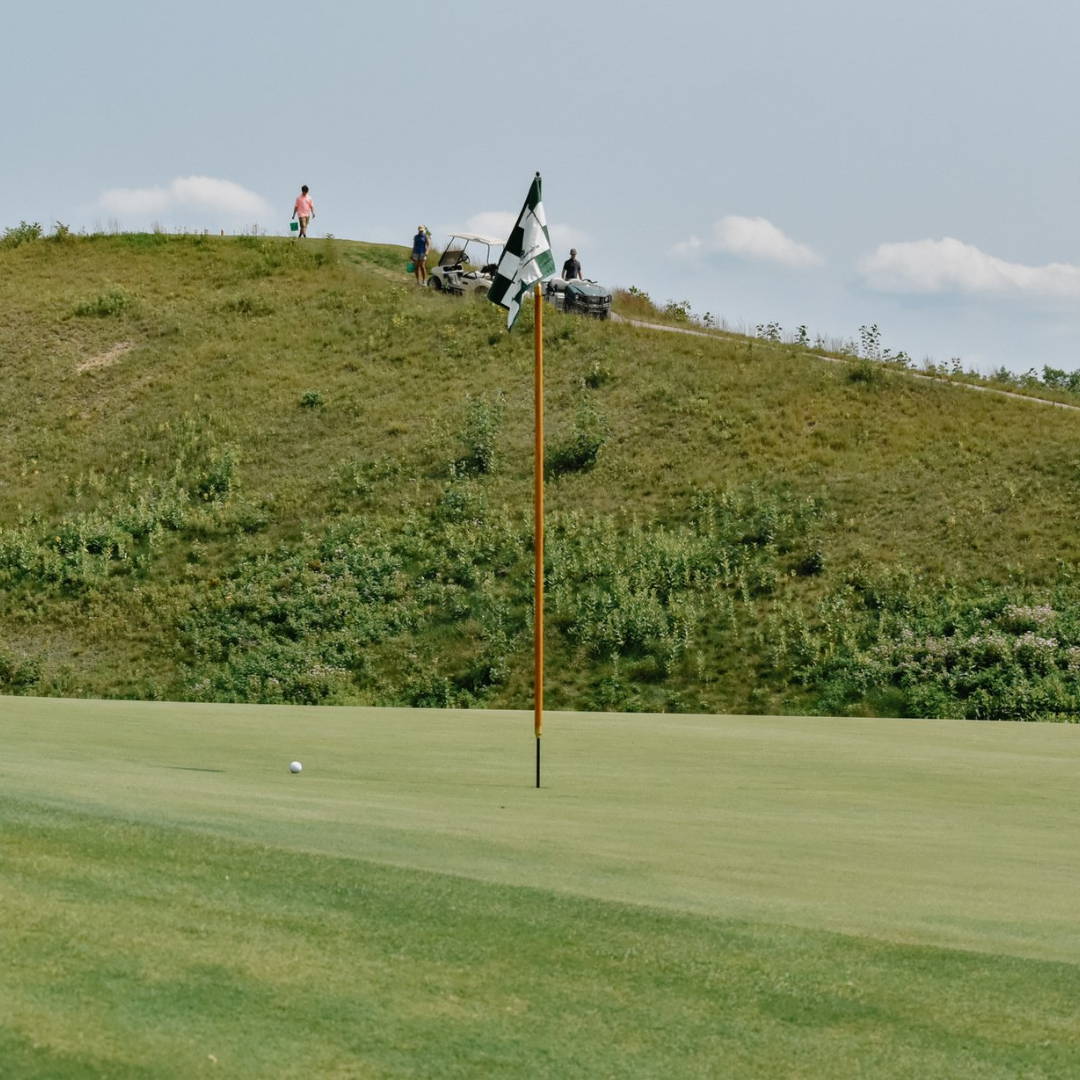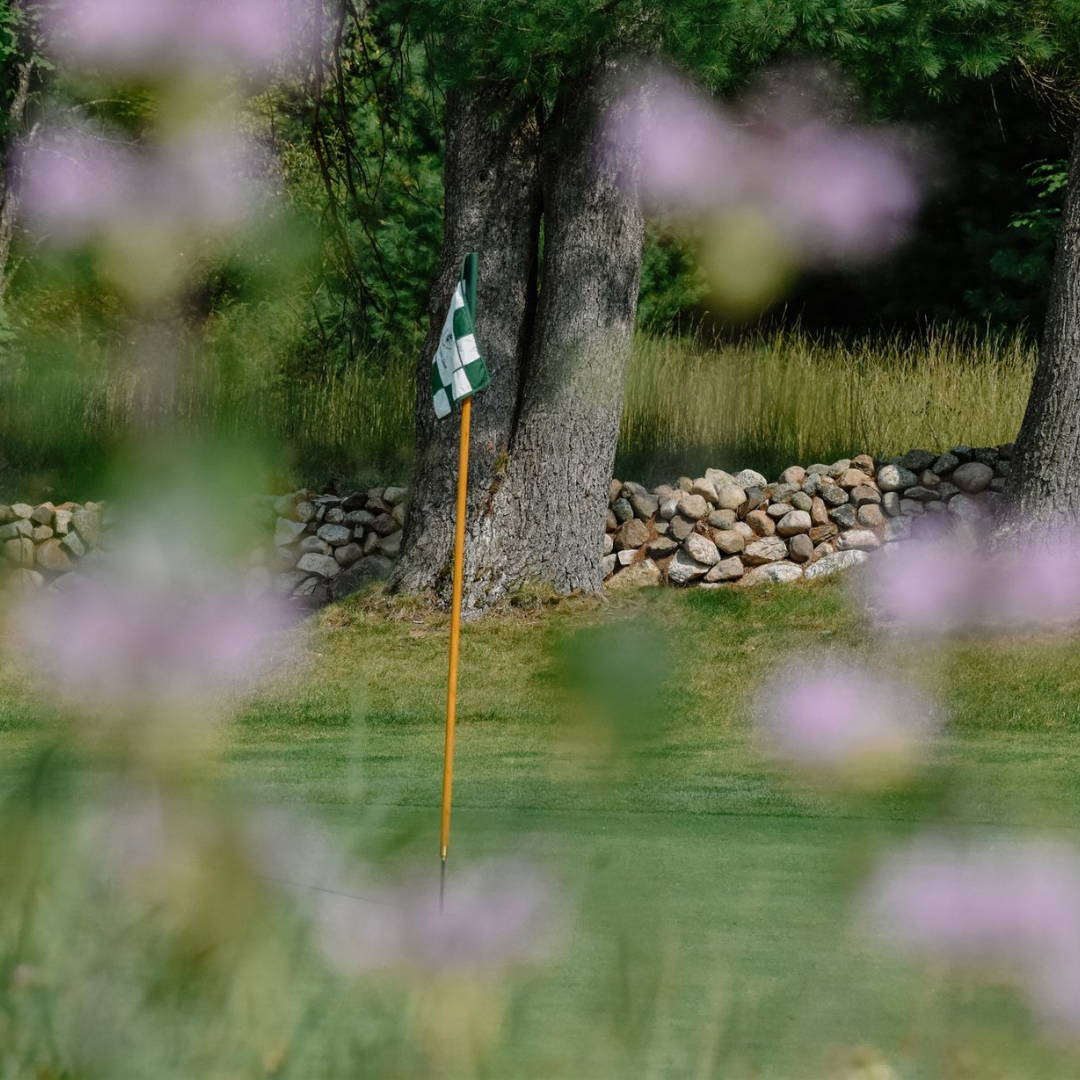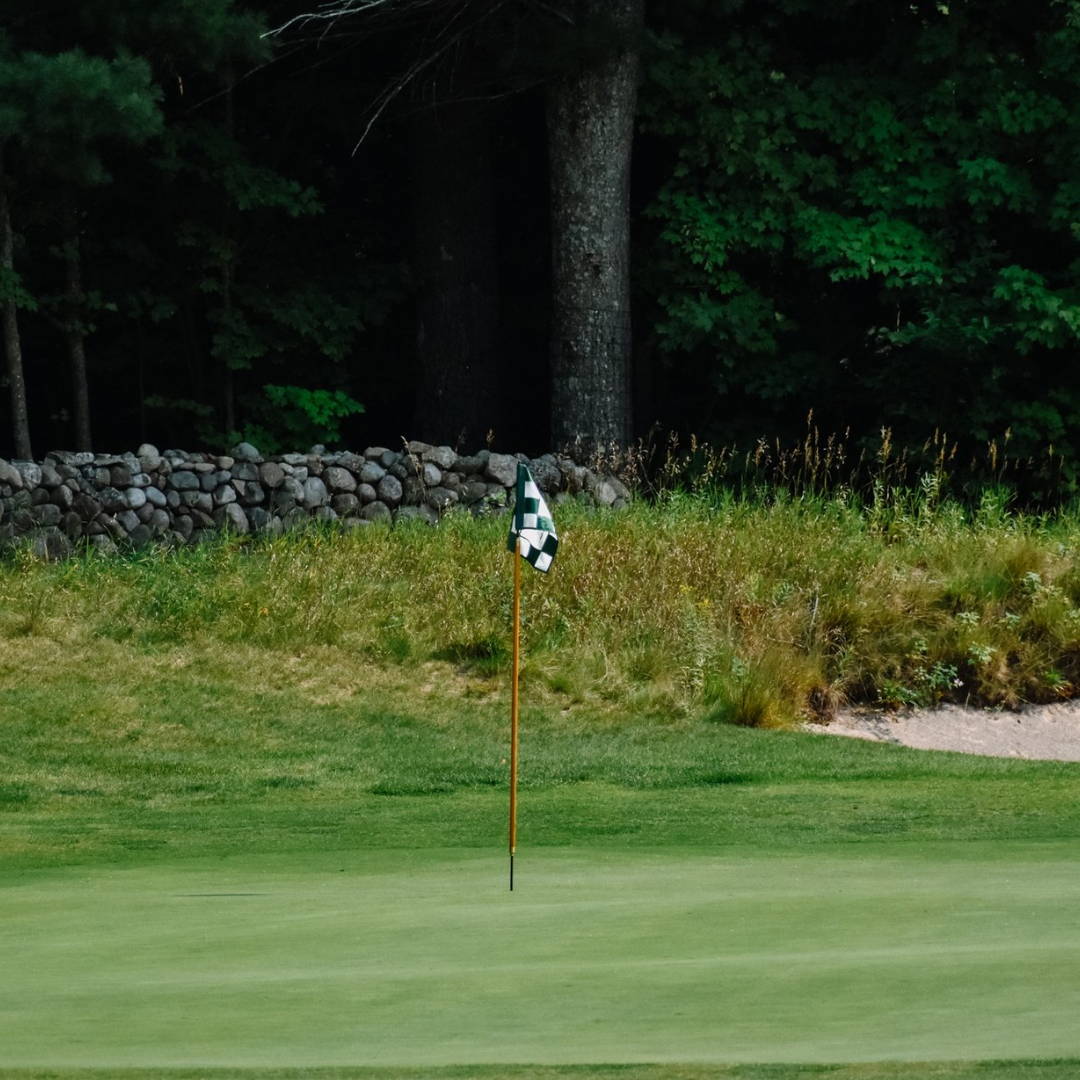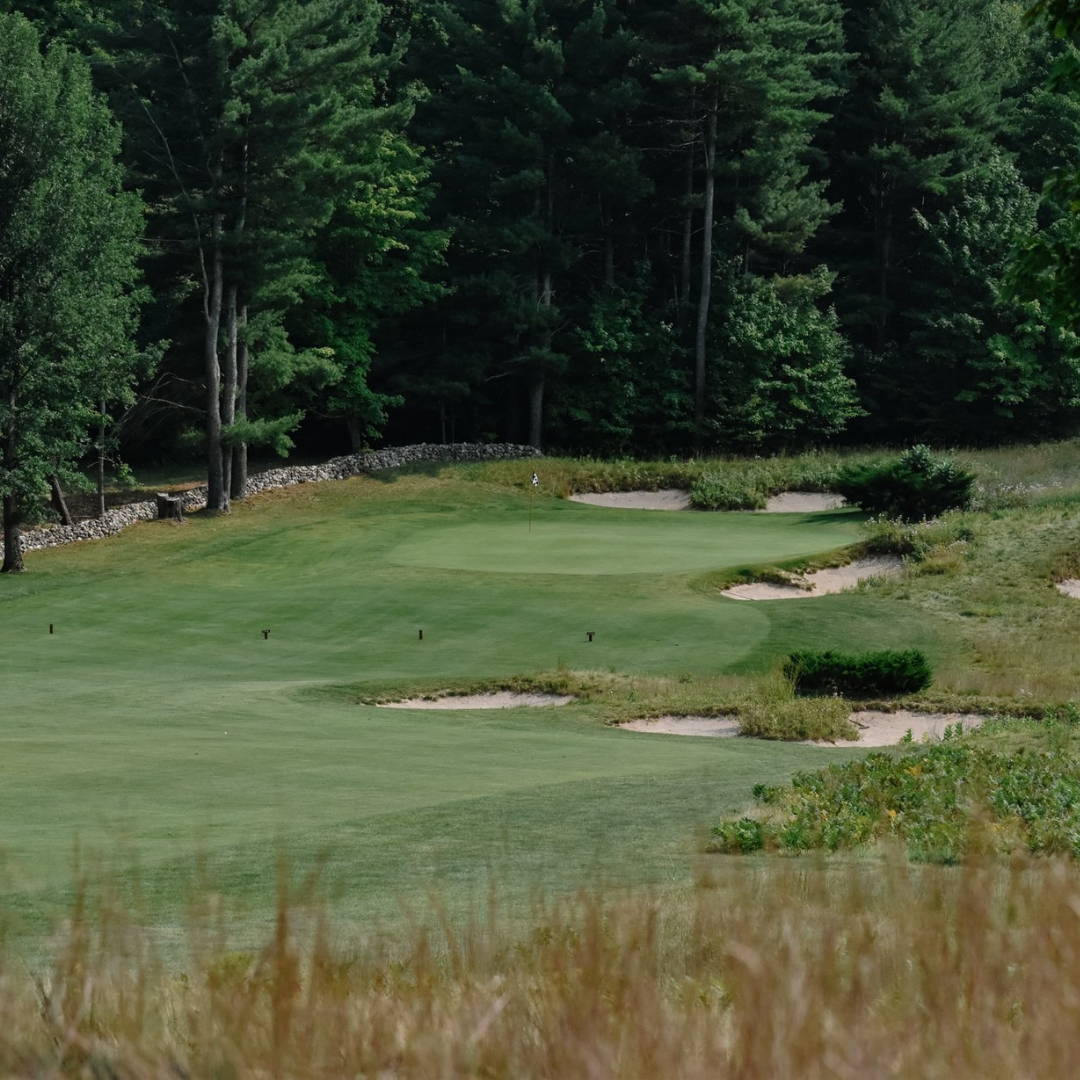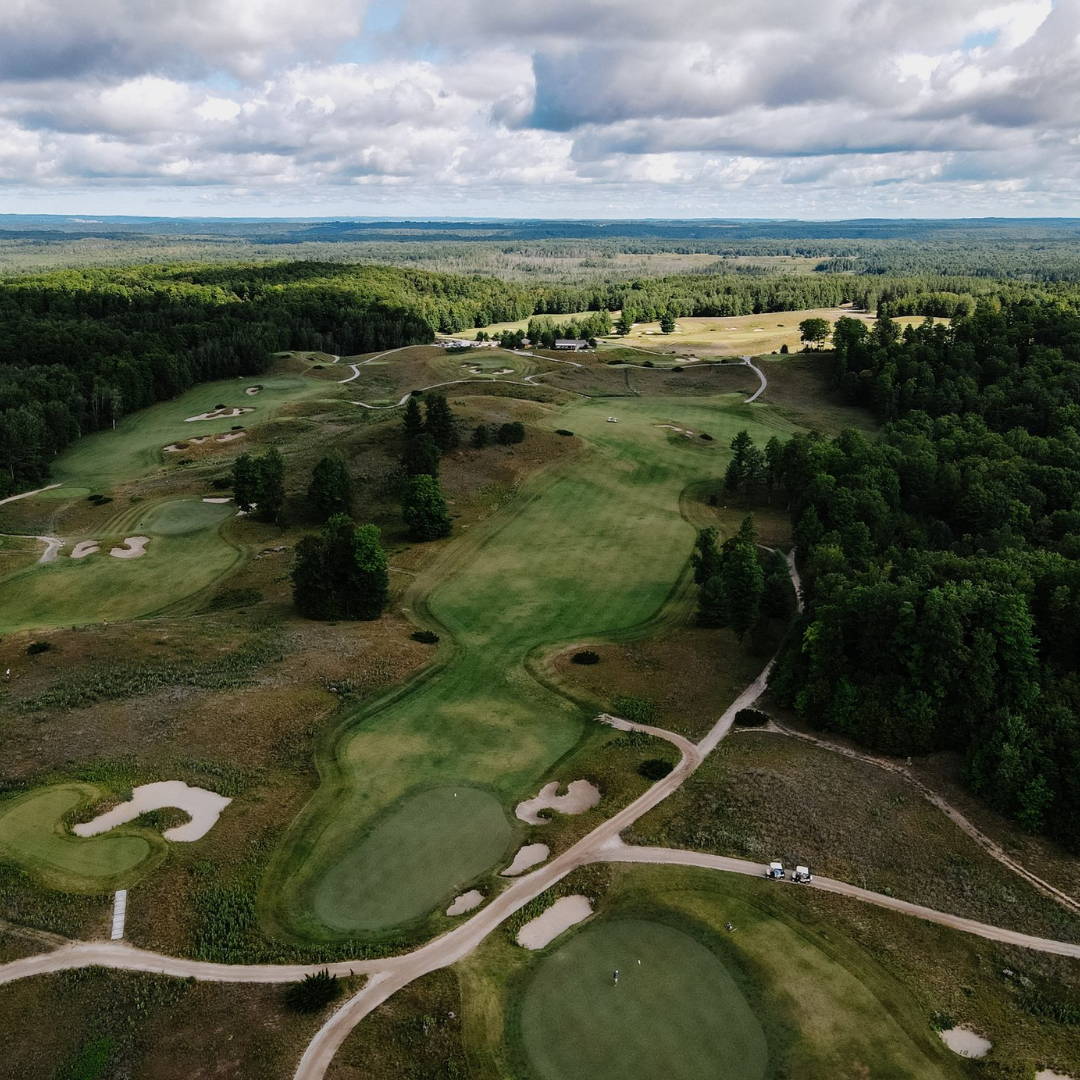 ---
With endless creativity and thousands of different ways to play a single hole, Kingsley is a golfer's paradise. Made for the creative-thinker, it punishes a shot not well planned or executed. Play it how you want but every bad shot has its fair share of consequences.
One of the best home stretches in golf

---
This is not a knock on the front nine at all--it is littered with great holes. Having said that, there's nothing like the back nine at Kingsley. In our honest opinion, 12-18 might be our favorite stretch of holes anywhere in golf.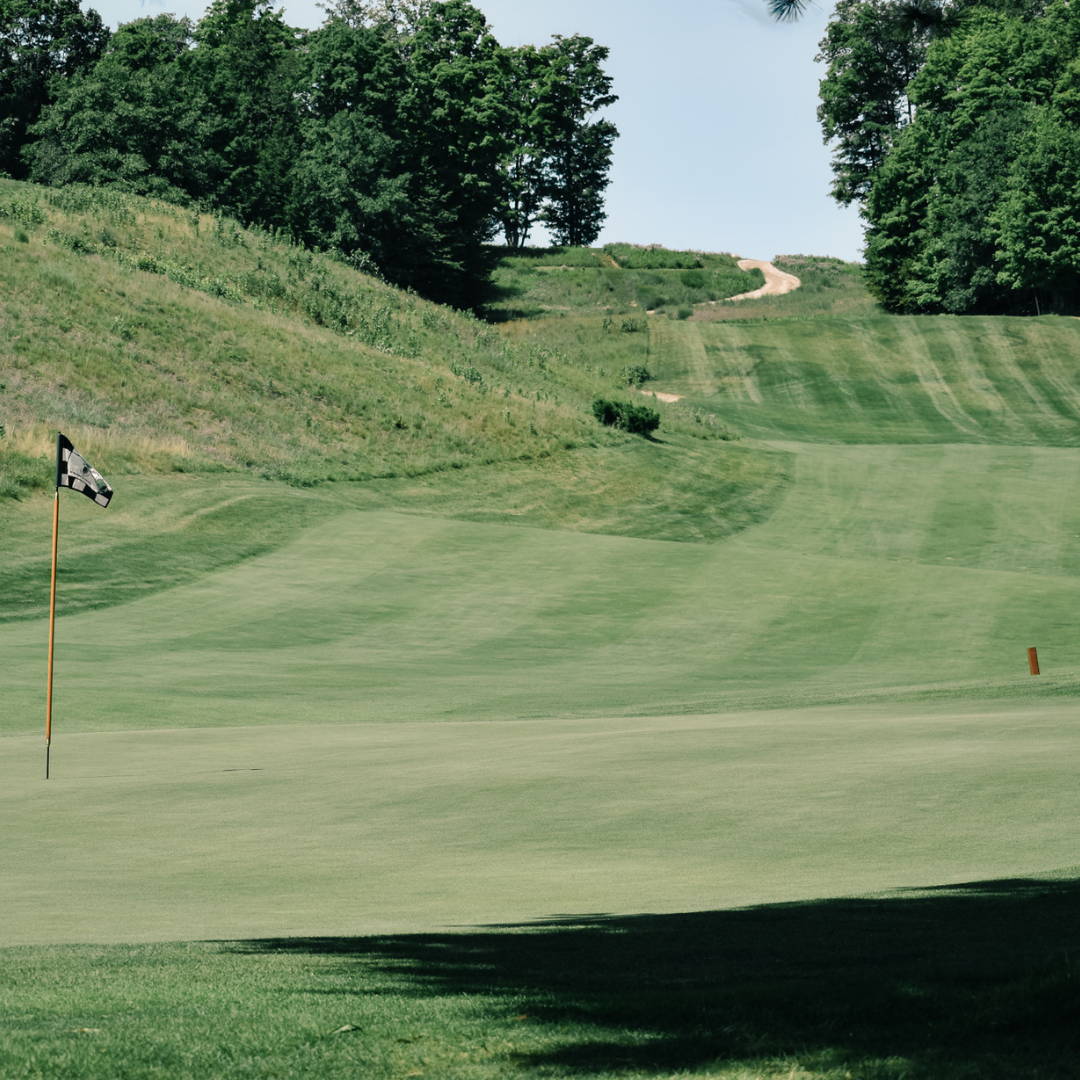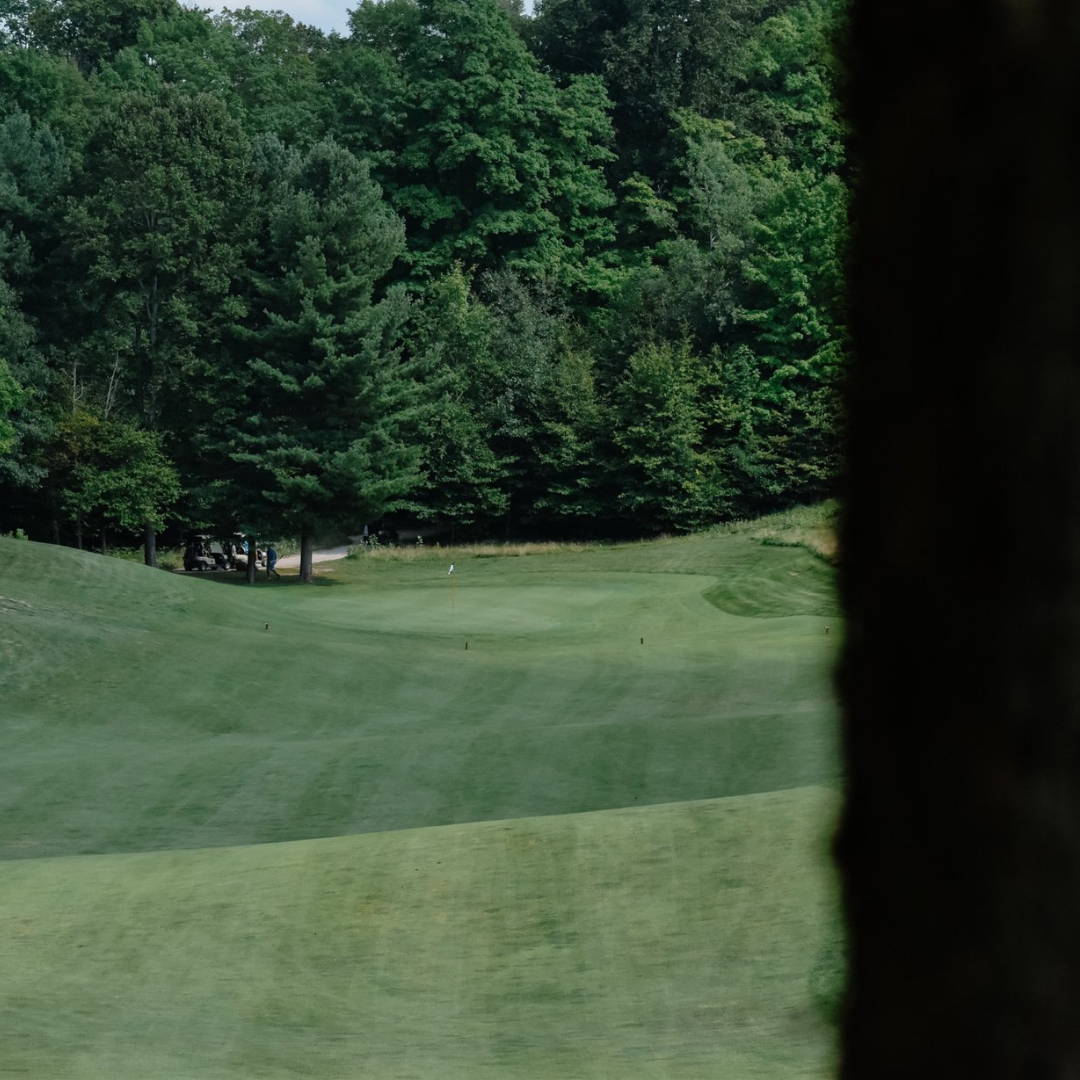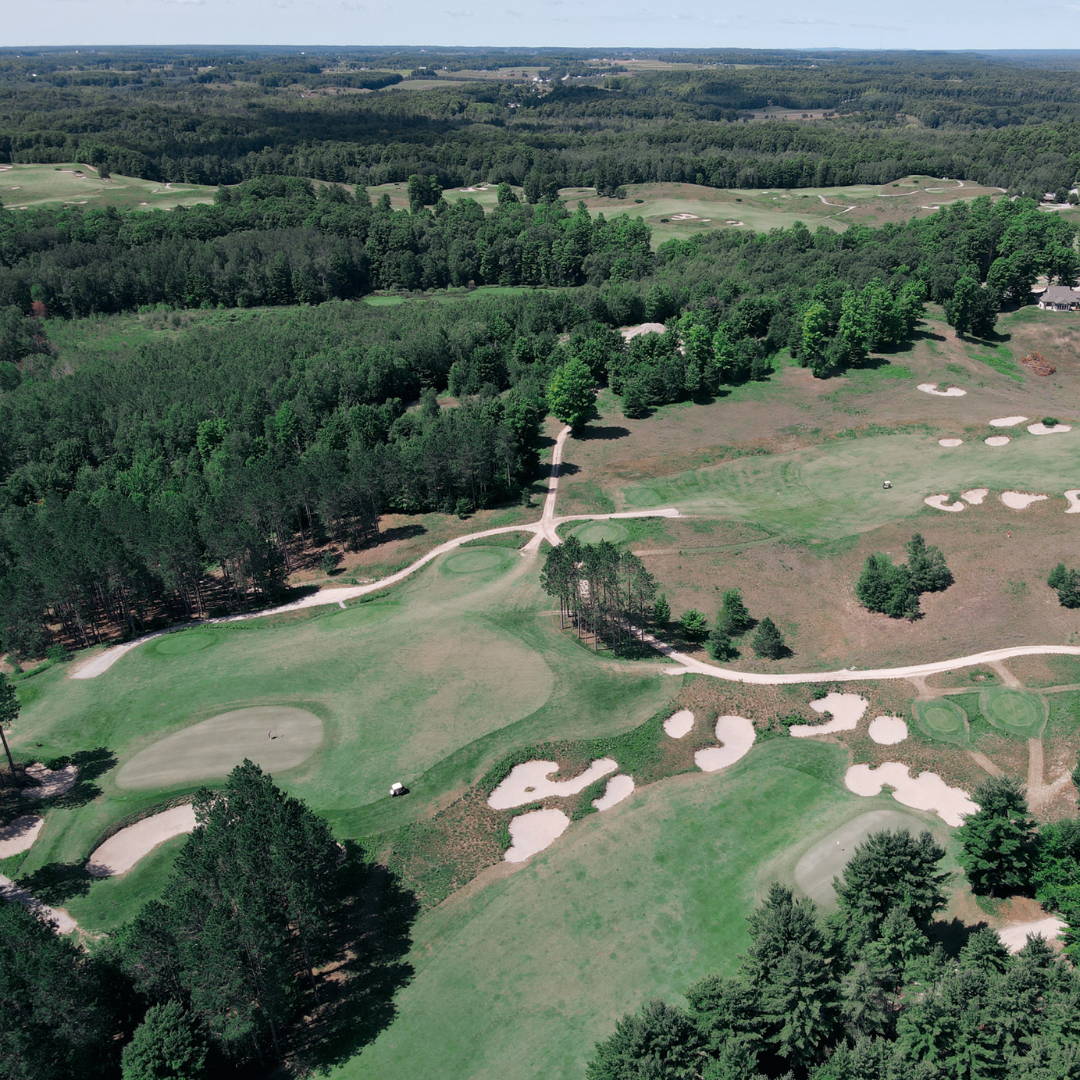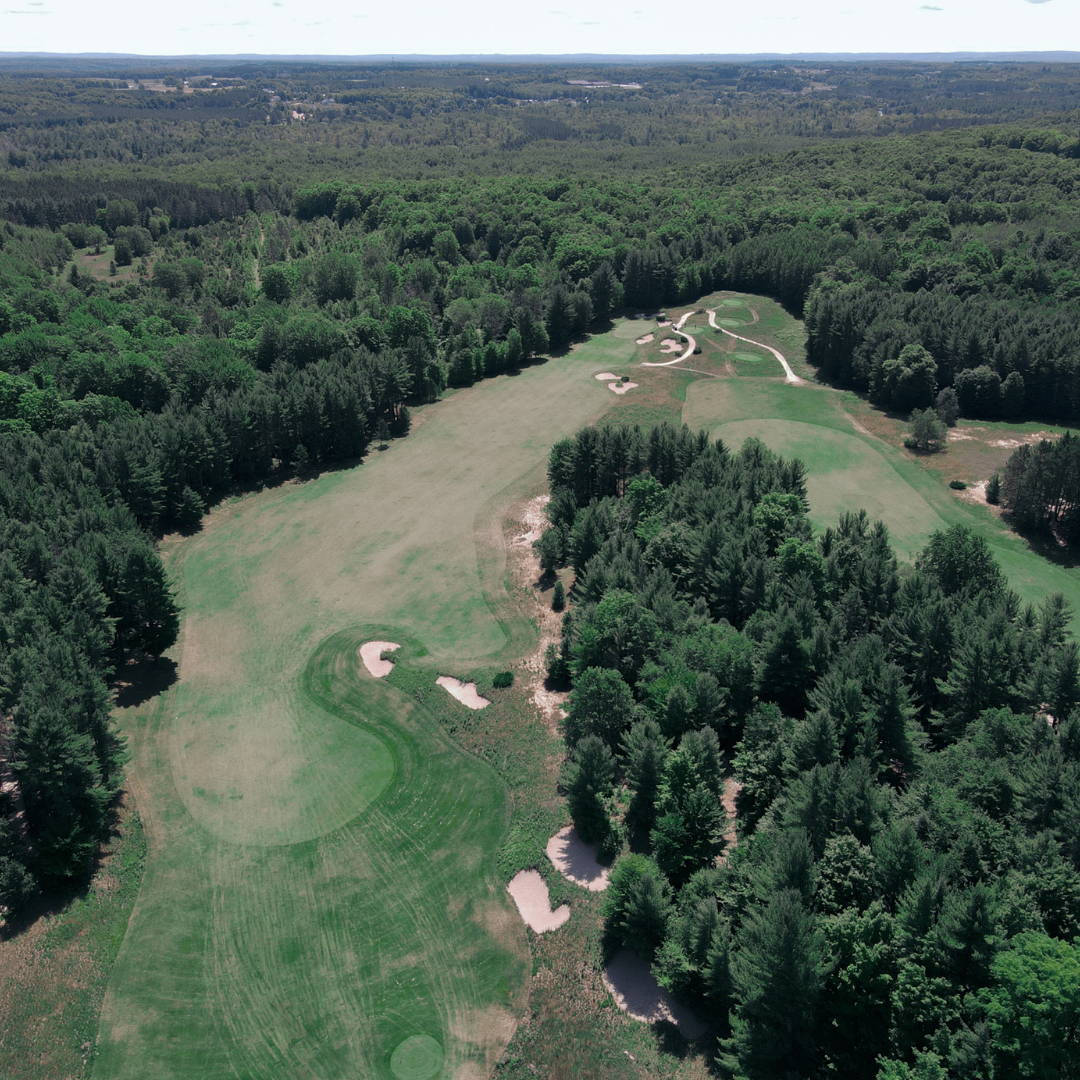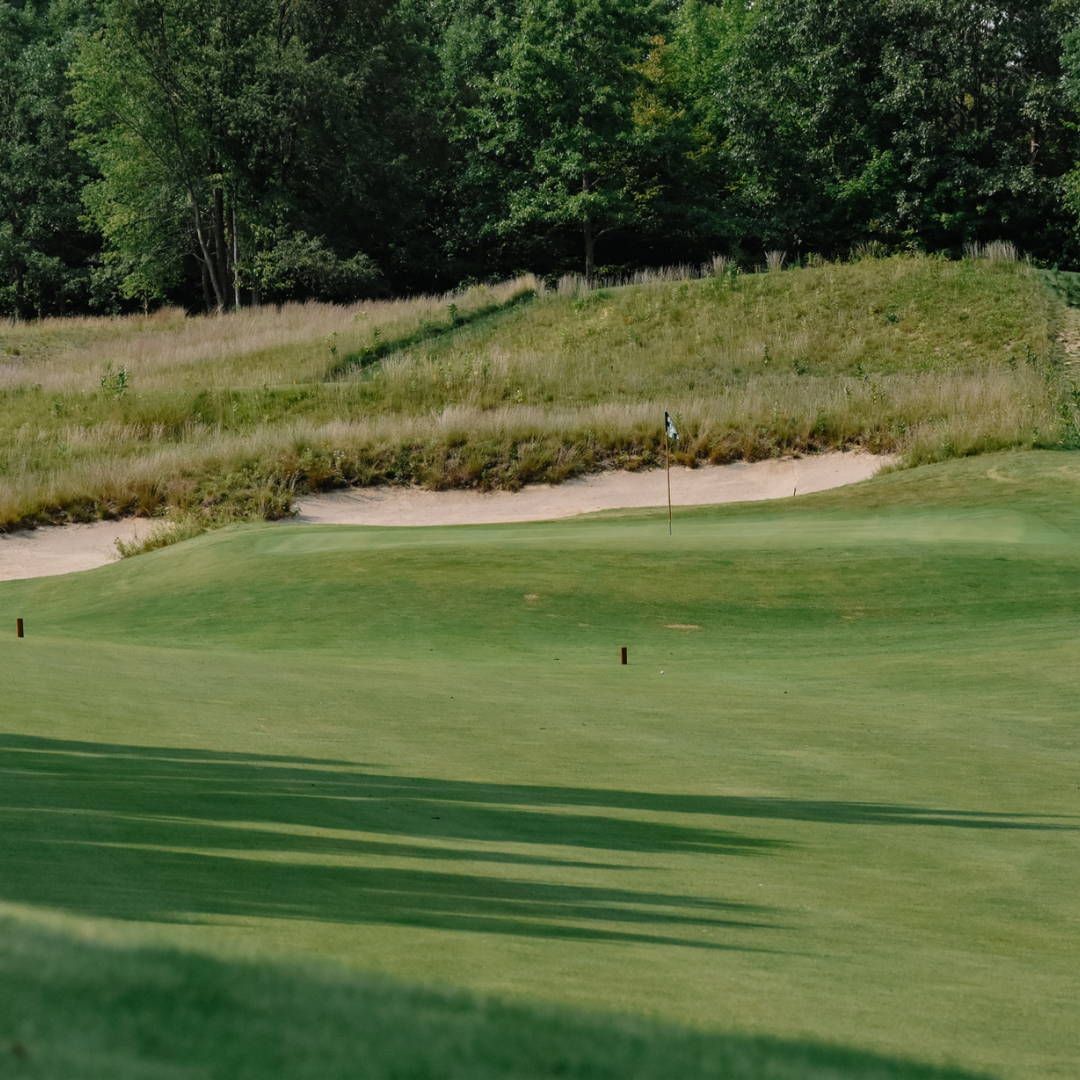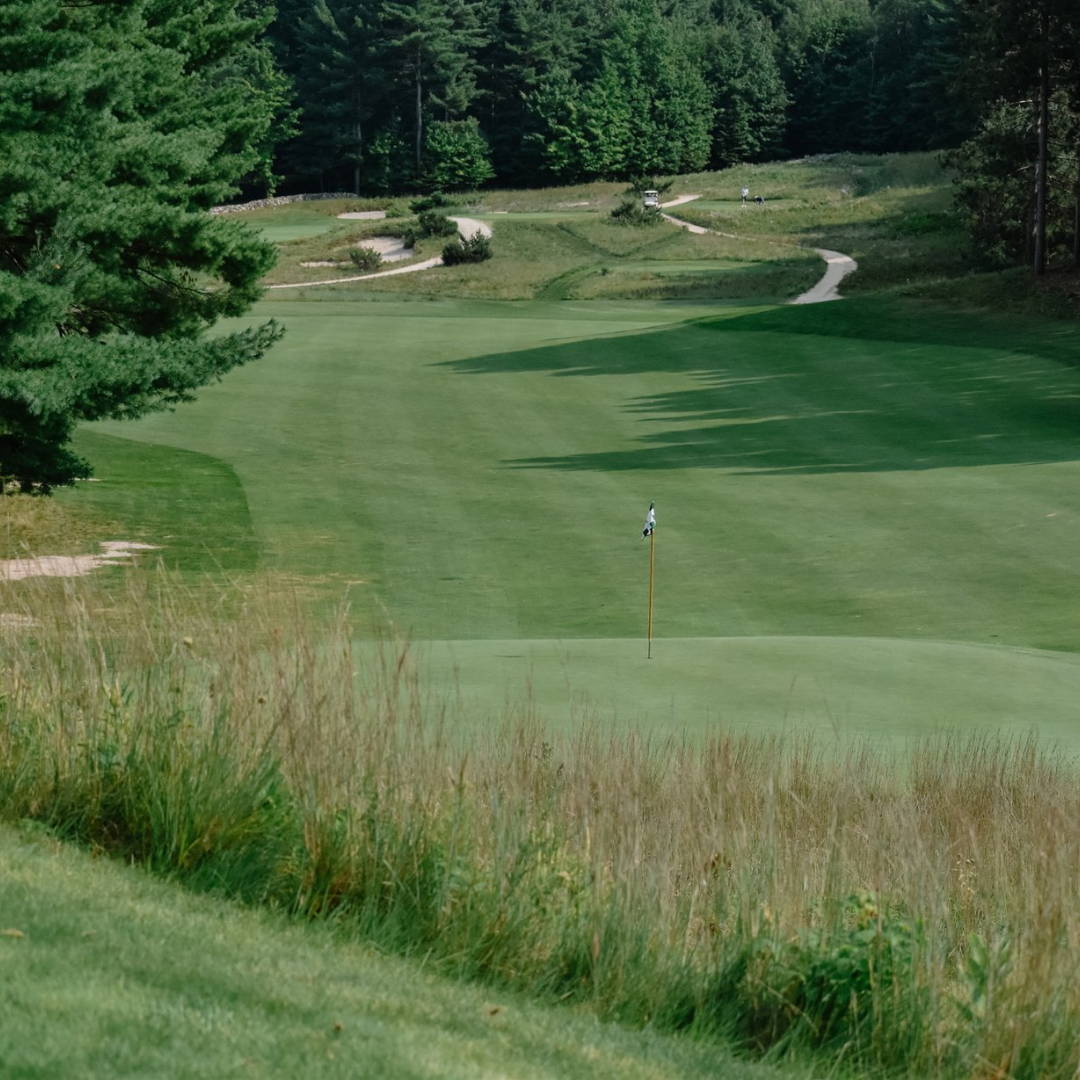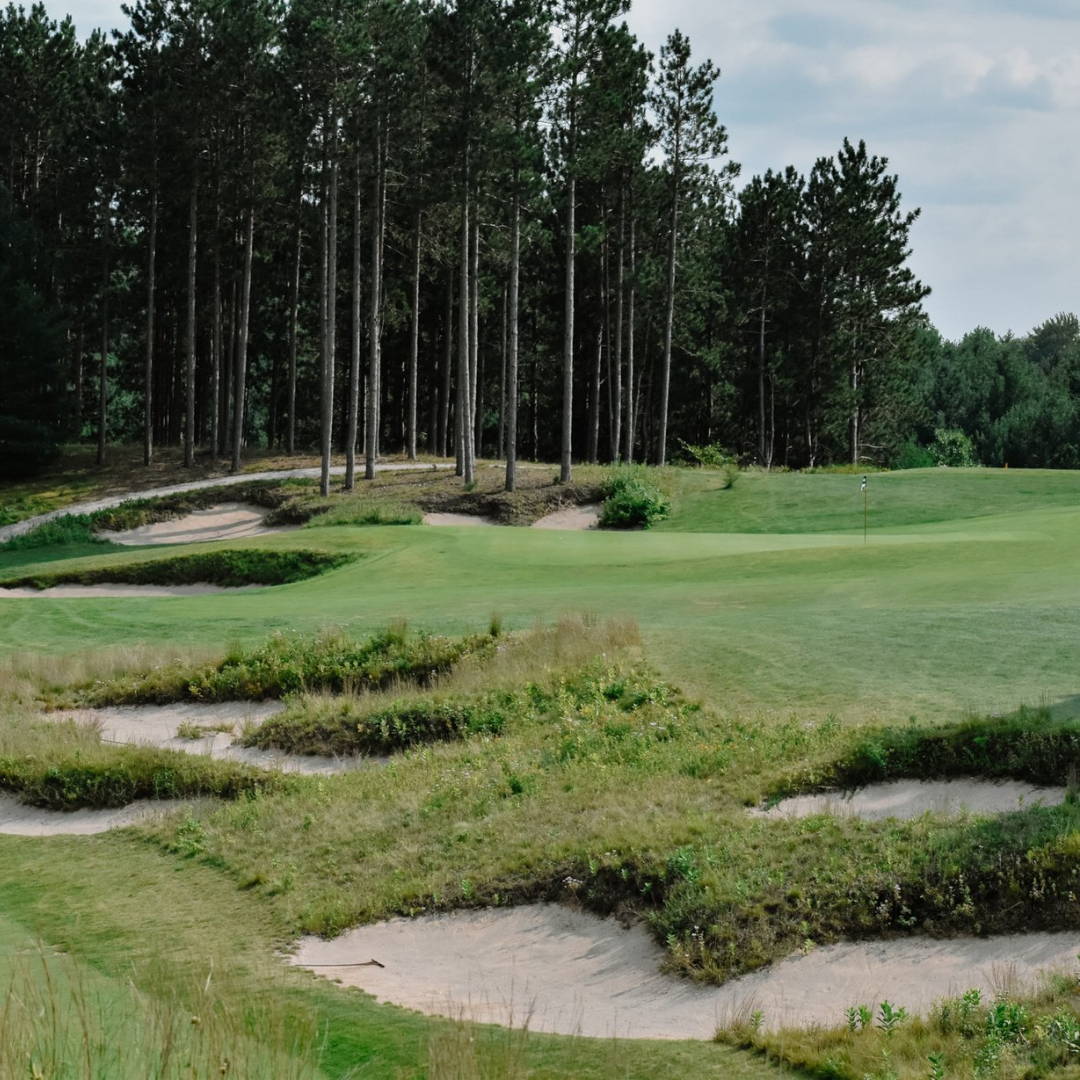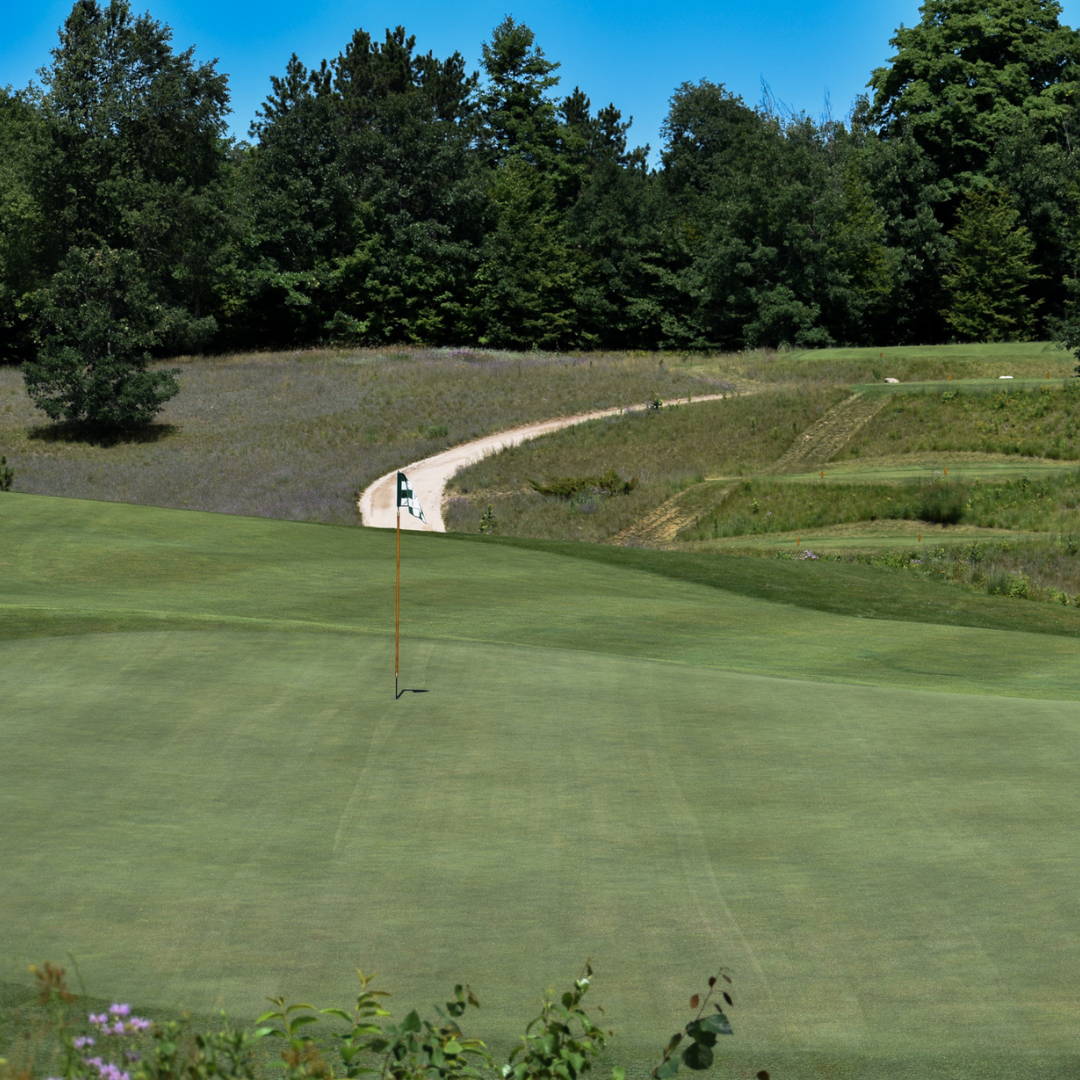 ---
15,16,17 might be the best 3-hole stretch of all.
The 15th: The 15th plays as a long par 4 with a kicker slope on the left side of the fairway hurdling balls back and right. To hit the elevated postage stamp green in regulation, you have to throw a dart... More specifically a bulls-eye. Par here feels like a birdie.
The 16th: Our favorite par 3 on the property. To hit the green you have to miss the green, literally. The green is severely sloped from right to left. Aim right of the green and let your ball kick down onto the putting surface. Land it on the green and you might as well pack a towel for the beach you'll undoubtedly find.
The 17th: Par 5 and semi-gettable but only with a great drive. Depending on how far you hit the driver, you'll find yourself perched at the top of the hill, or the very bottom. If you don't make the massive rollercoaster like slope, you'll have to lay up anywhere from 80-150 yards out with an uphill 3rd shot. If you catch one and find yourself at the bottom of the hill, you can go for the green but you better not miss. Elevated, protected and severely sloped, this green is a fun one.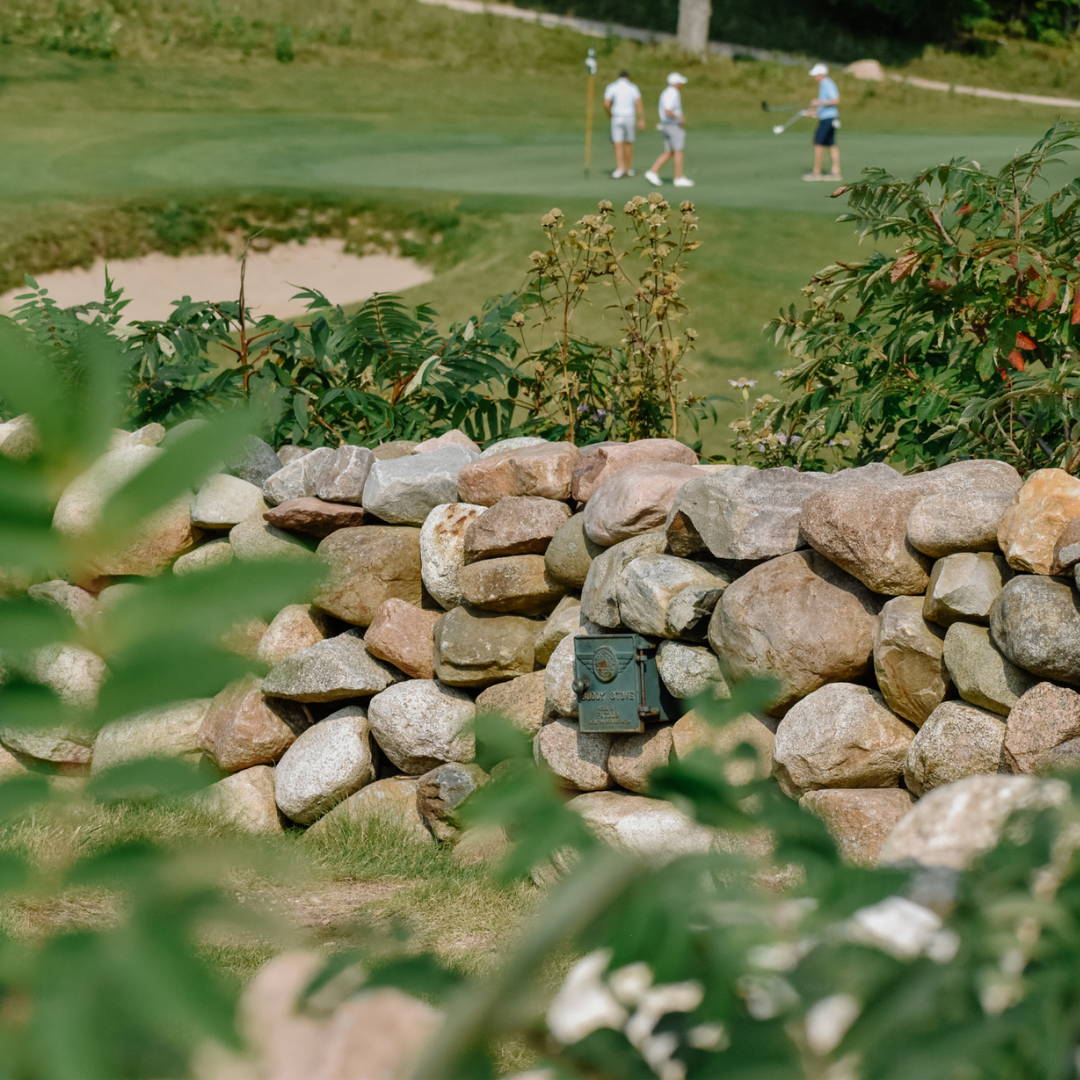 After an incredible round you're left with a helluva finish. The tradition that takes place on the 18th tee box beautifully encapsulates the entire round.
There's an old mailbox (a Fatsco stove piece) hidden in the stone wall. What's inside? A little liquid courage to help you finish the round strong. A tradition truly unlike any other.