Where to Play, Eat & Adventure.
Summer is in full swing and we wanted to offer a little guidance to those who venture to Northern Michigan this Summer. Here's a short list of places to Golf, Eat & Adventure around Northern Michigan.
A Quick Guide To Northern Michigan
Northern Michigan is full of great golf and endless adventures. While we couldn't name all of NoMi's endless fun, we put togther a short list of our must-visit spots. See below for some of our favorite places to golf, eat and adventure.
---
Built on an old Christmas tree farm, Pinecroft is about as low-key and unassuming as it gets. The easy going vibes make Pinecroft a must-play on any Summers day. The clubhouse is nothing to write home about, but that view from the back porch never gets old, especially with the sun-setting over Crystal Lake. Great views, strategic holes and firm fairways. This place is pure hidden gem gold and just keeps getting better with age.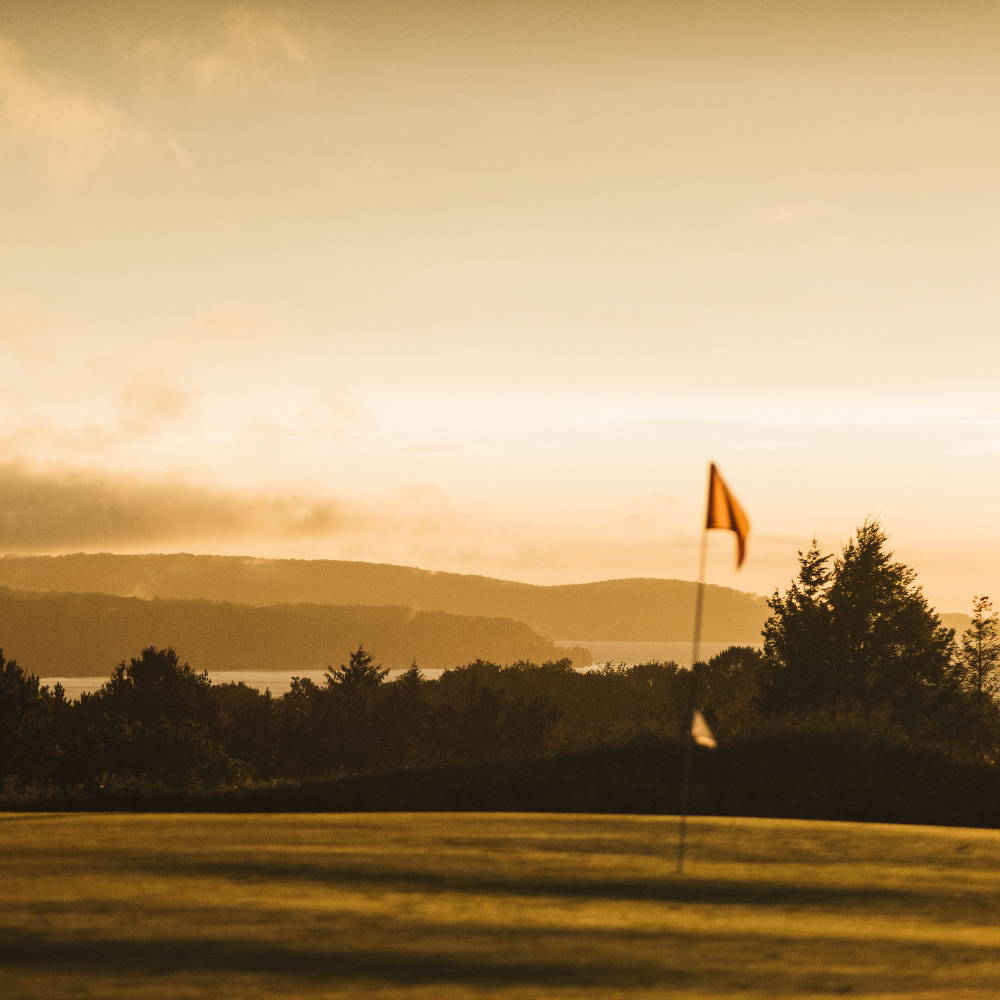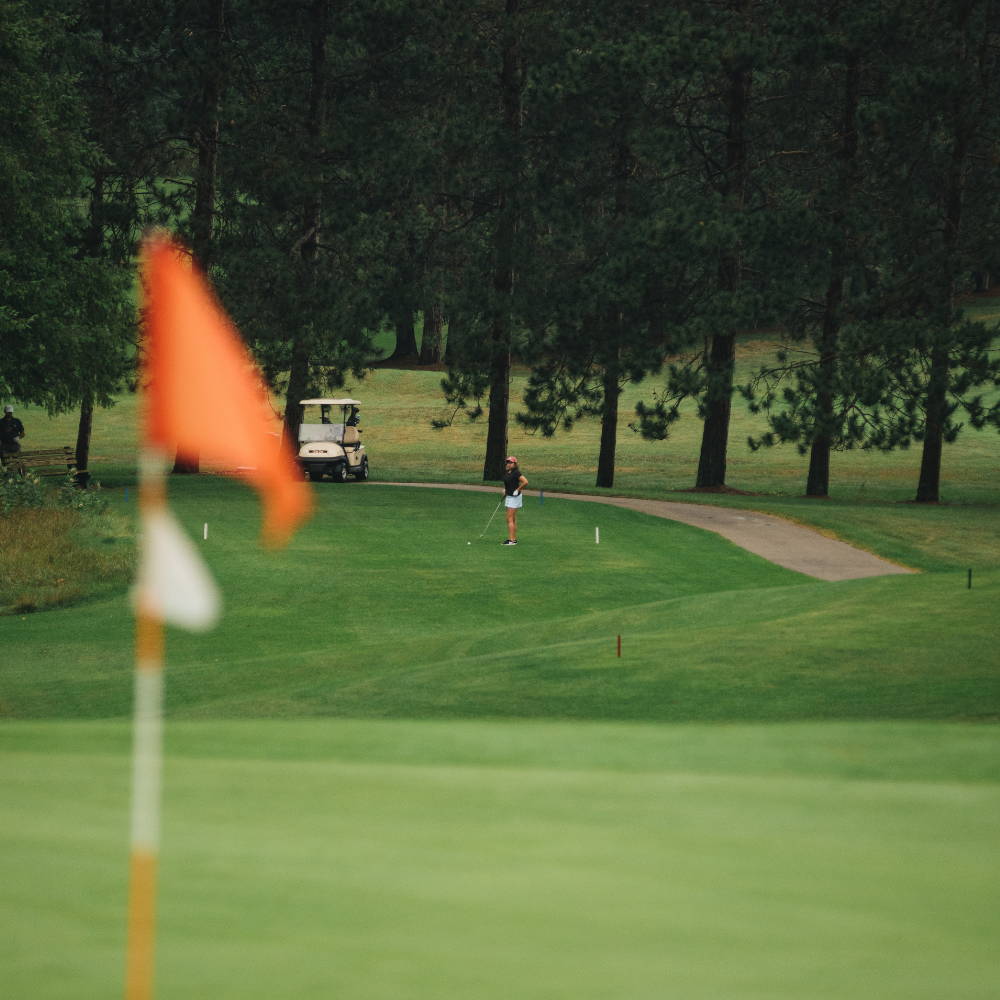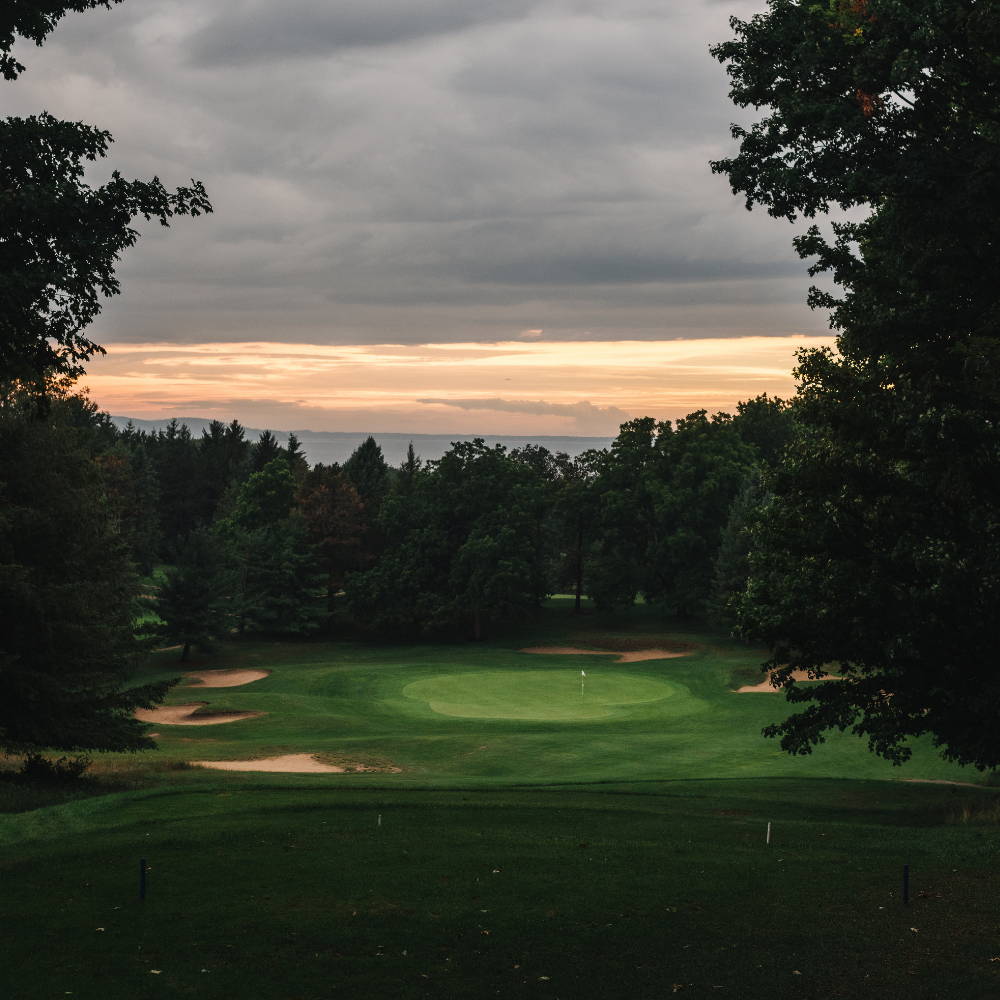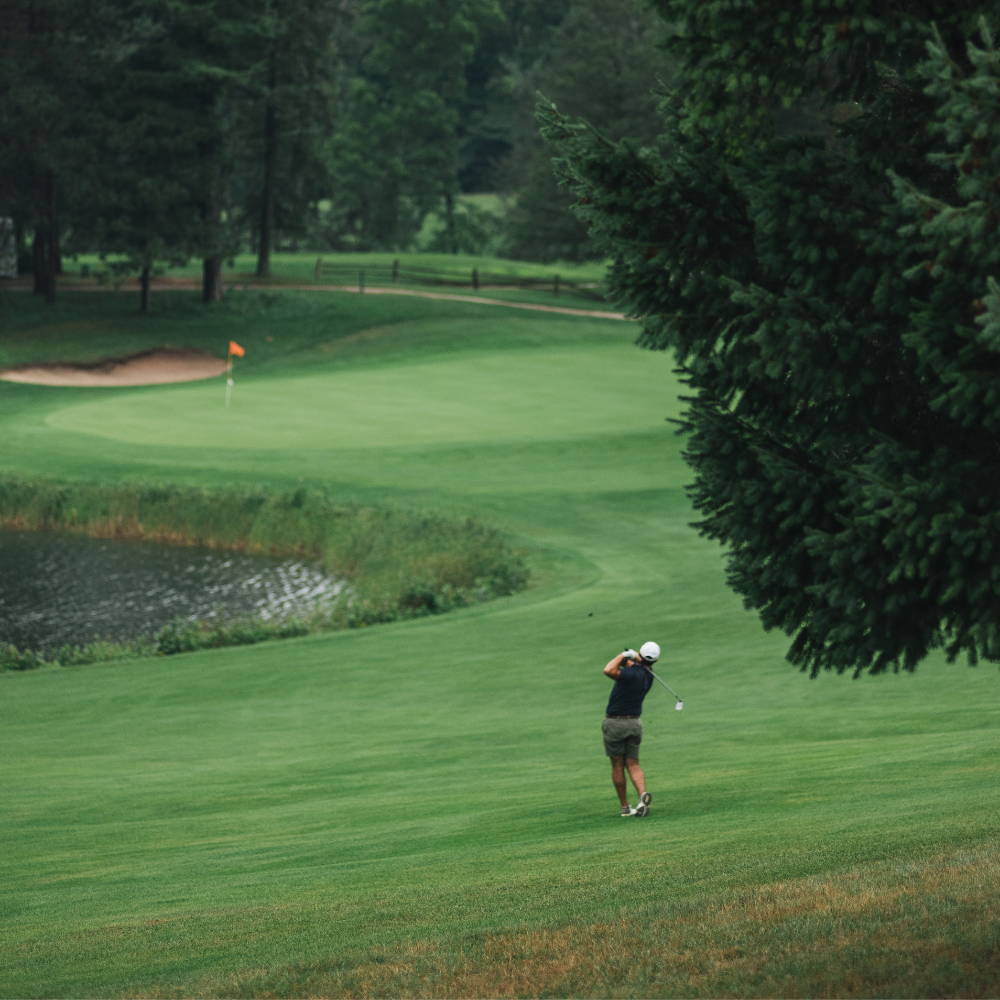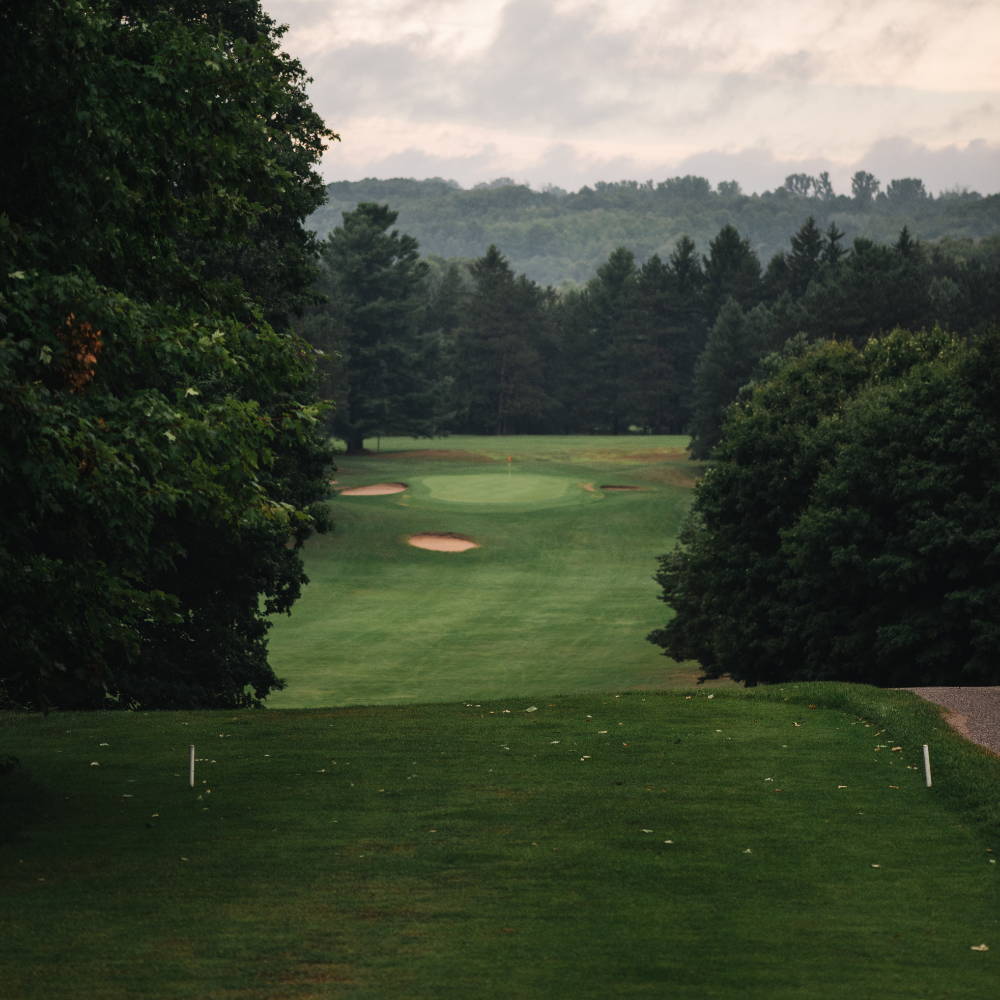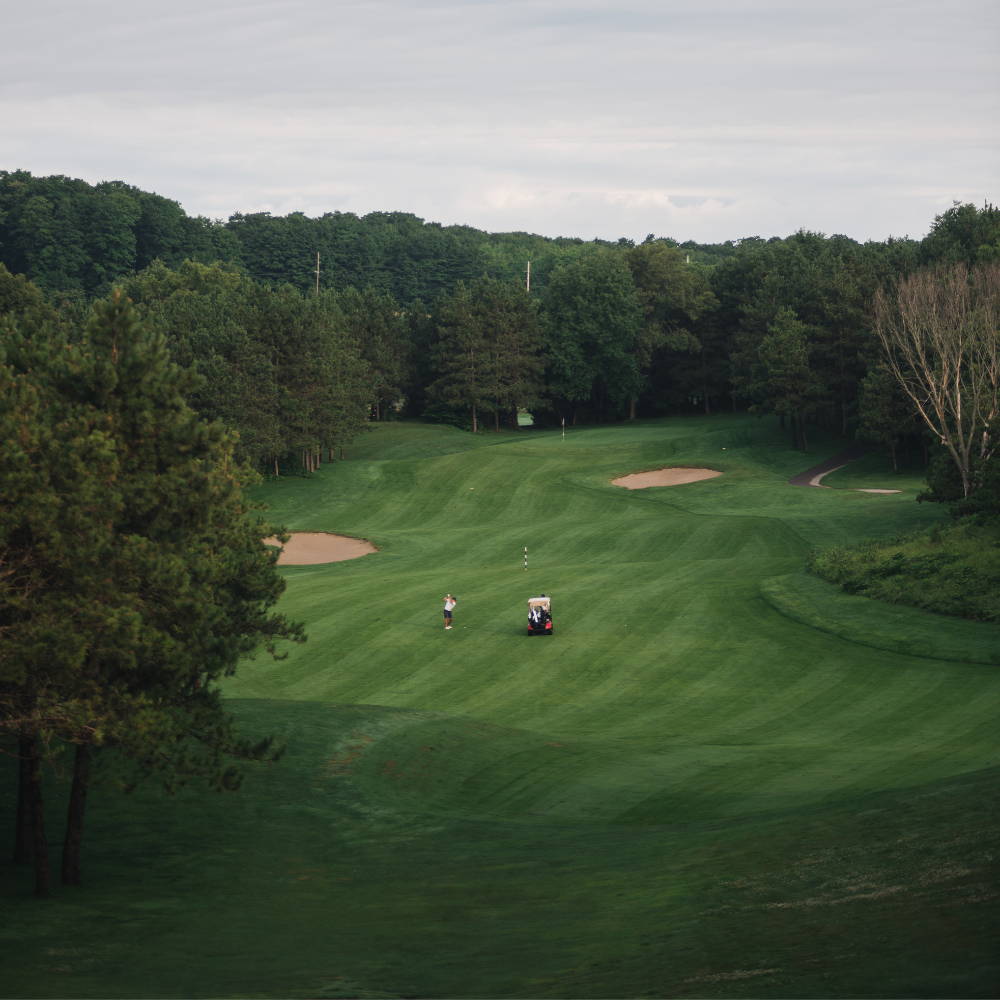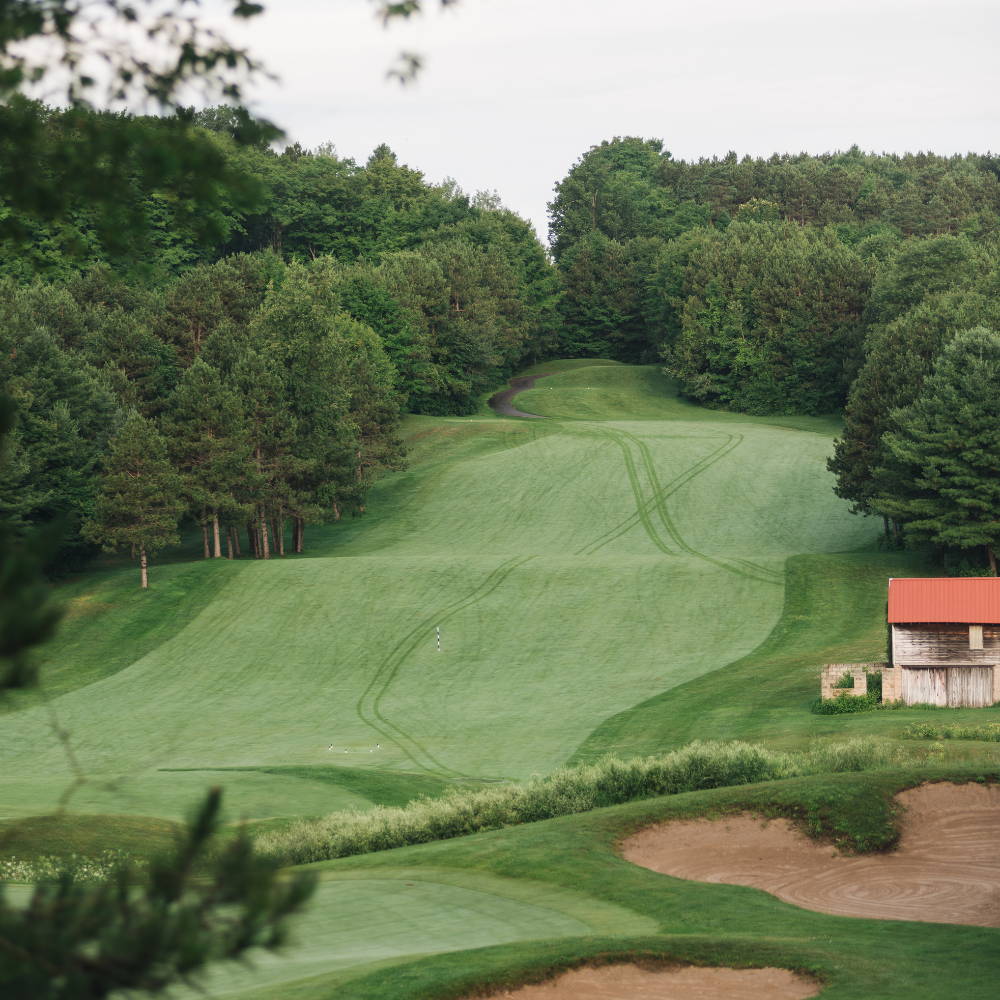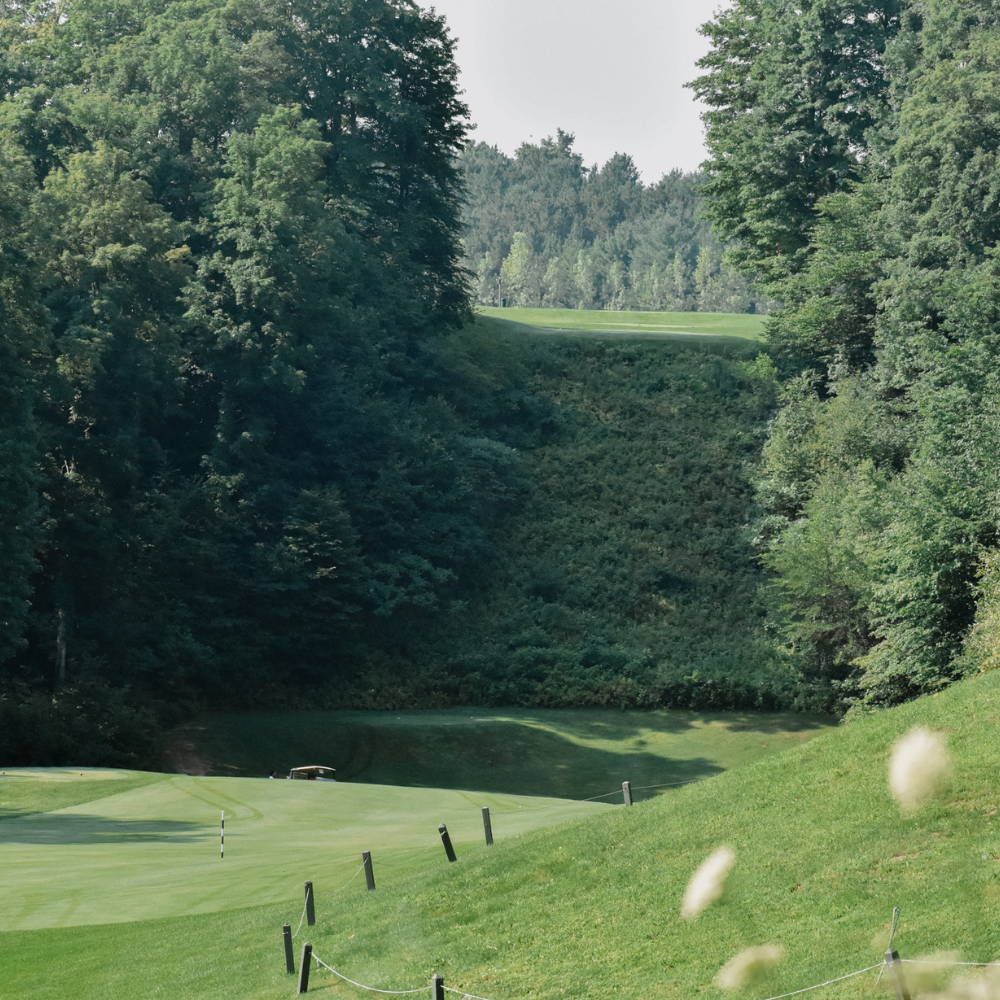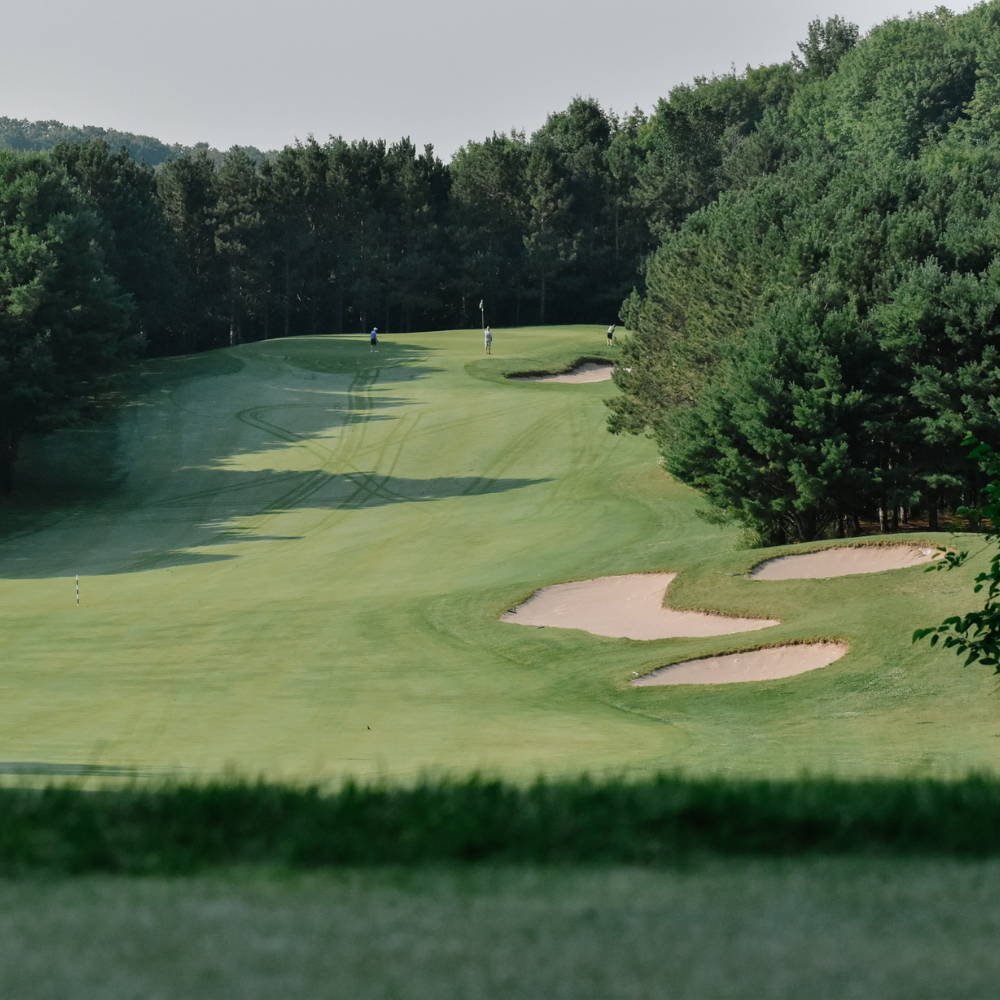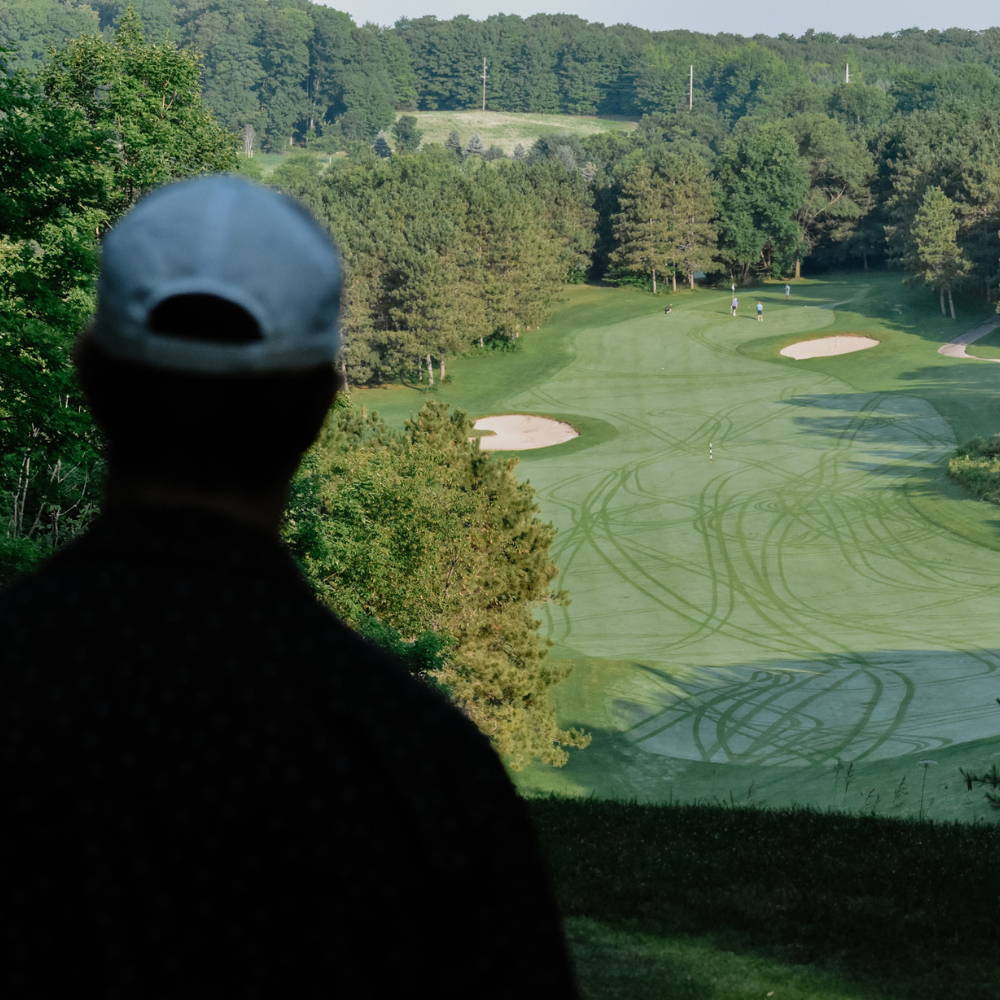 ---
Bahle Farms might finally be starting to get the recognition it rightfully deserves. Tucked in the 'pinky' of Northern Michigan, Bahle is everything you're looking for in an 'Up North' course-- secluded and cut through the woods, great elevation changes, a fantastic layout and views of Suttons Bay from the 15th tee box.
---
We've played courses from Coast to Coast and we still find The Bluffs at the top of the list. Maybe it's because we're from Michigan, or maybe it's because even though it's 'ranked' in the top 100, it's still way underrated. Don't believe us? You'll have to find out for yourself. We'll say this much: when the sun is setting, the bag pipers are playing and you're standing on 18 green sinking your last putt, you'll understand the unexplainable hype of The Bluffs.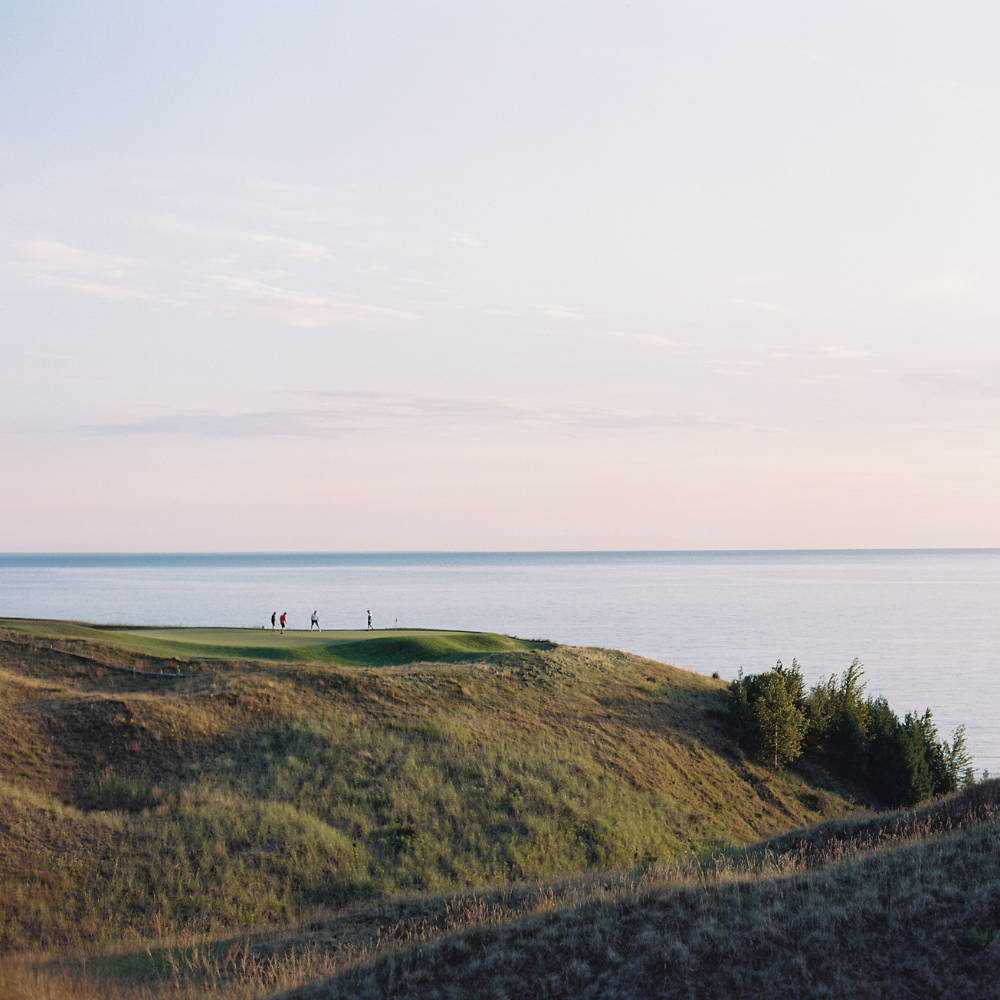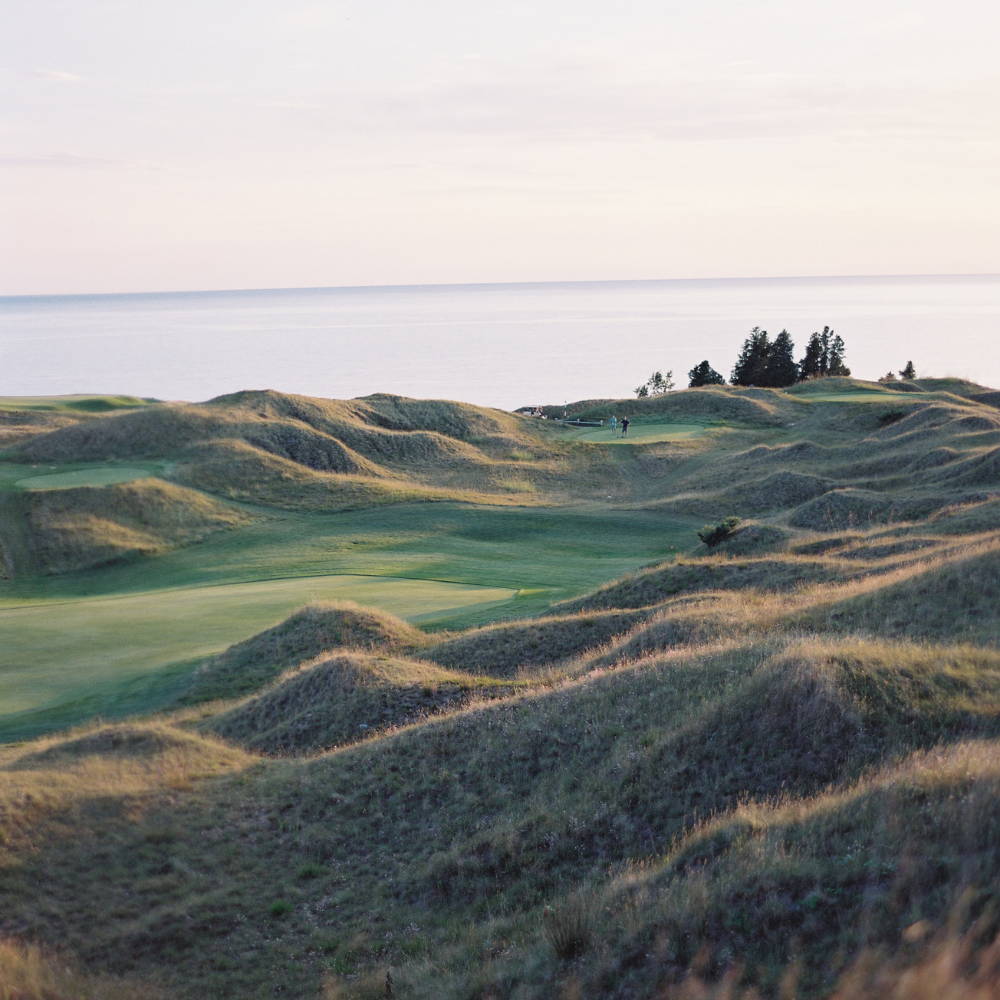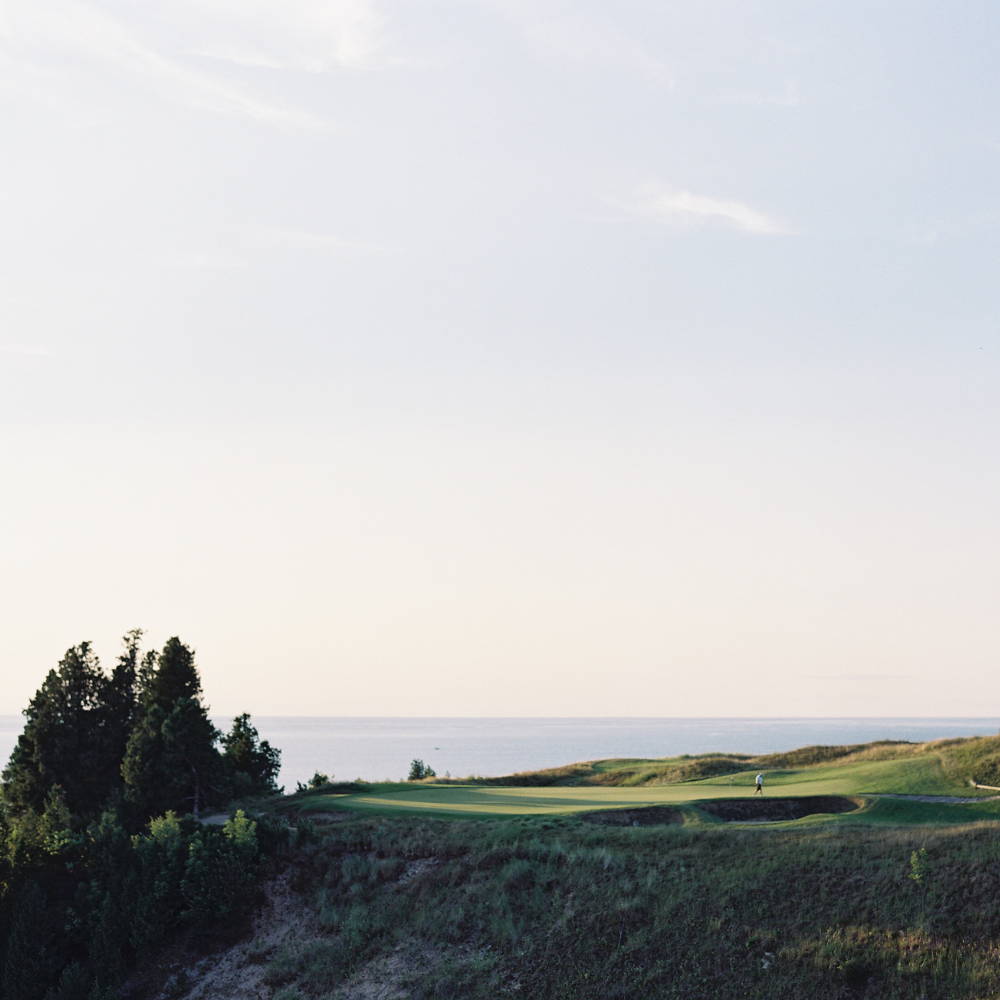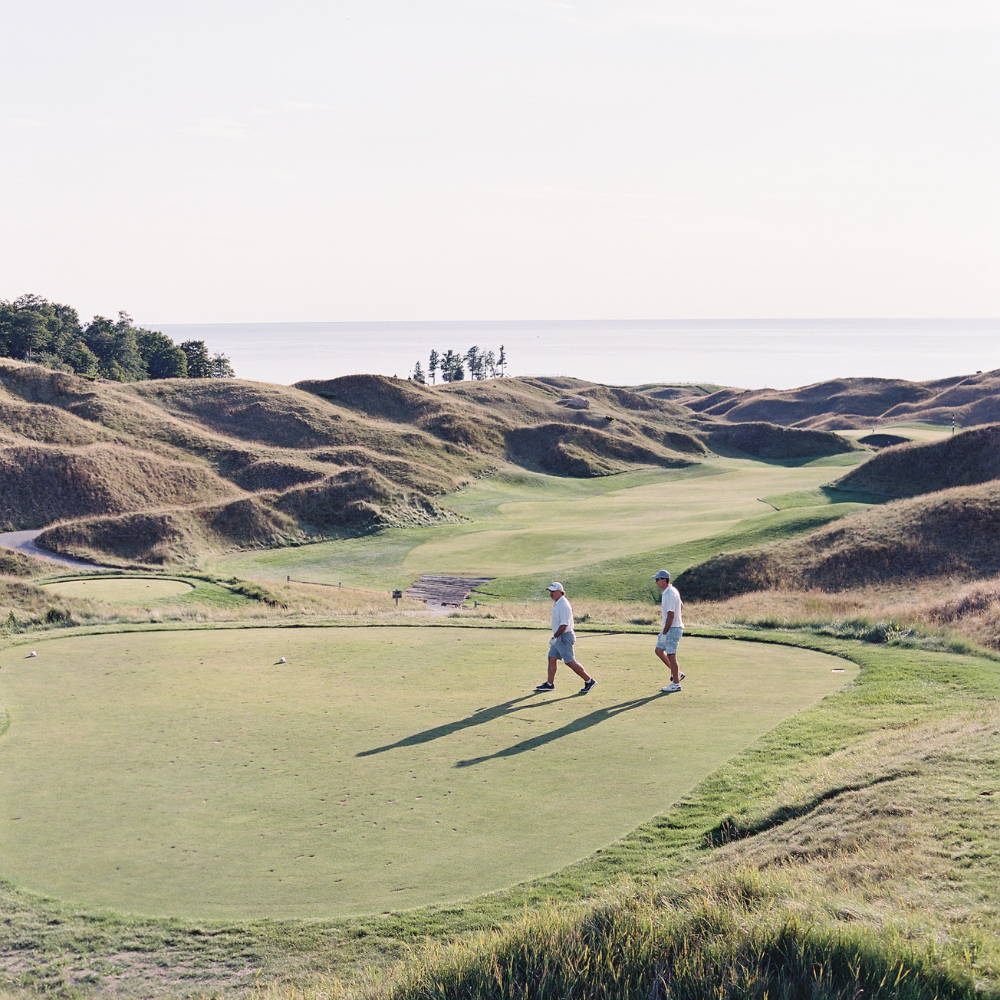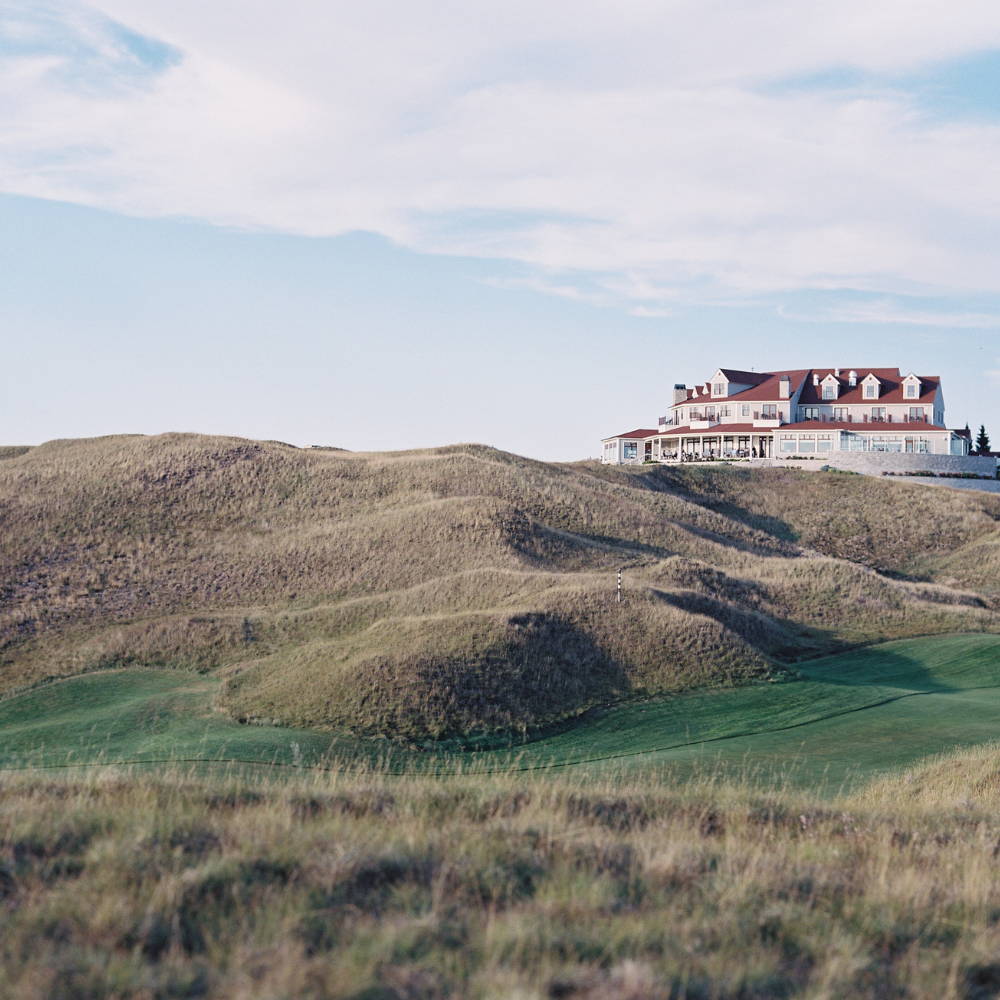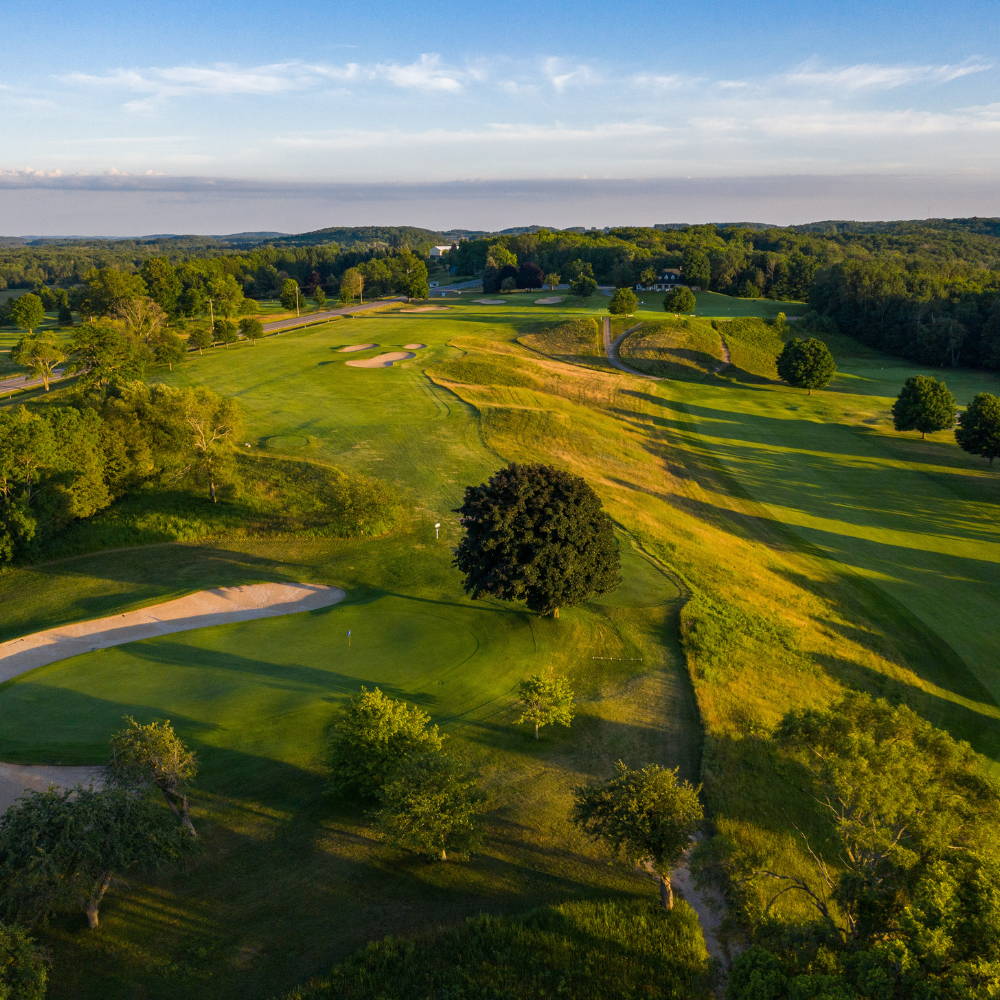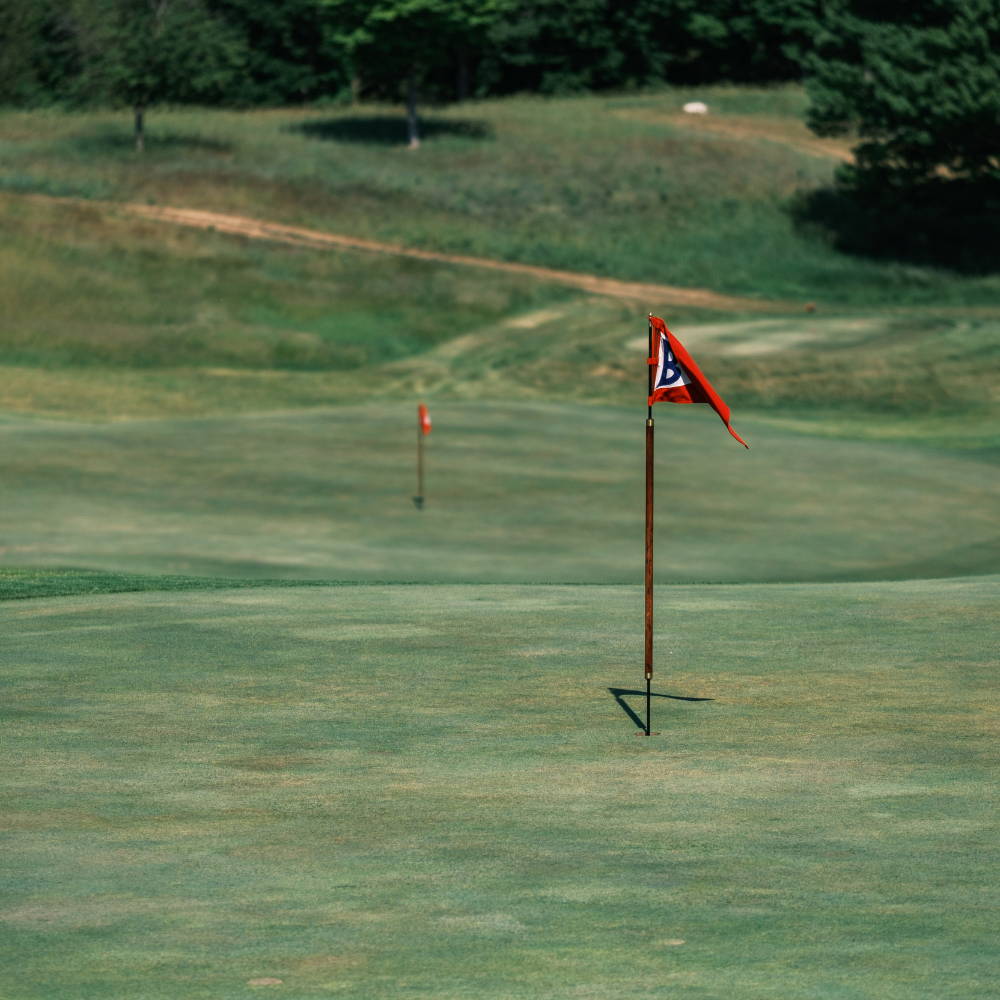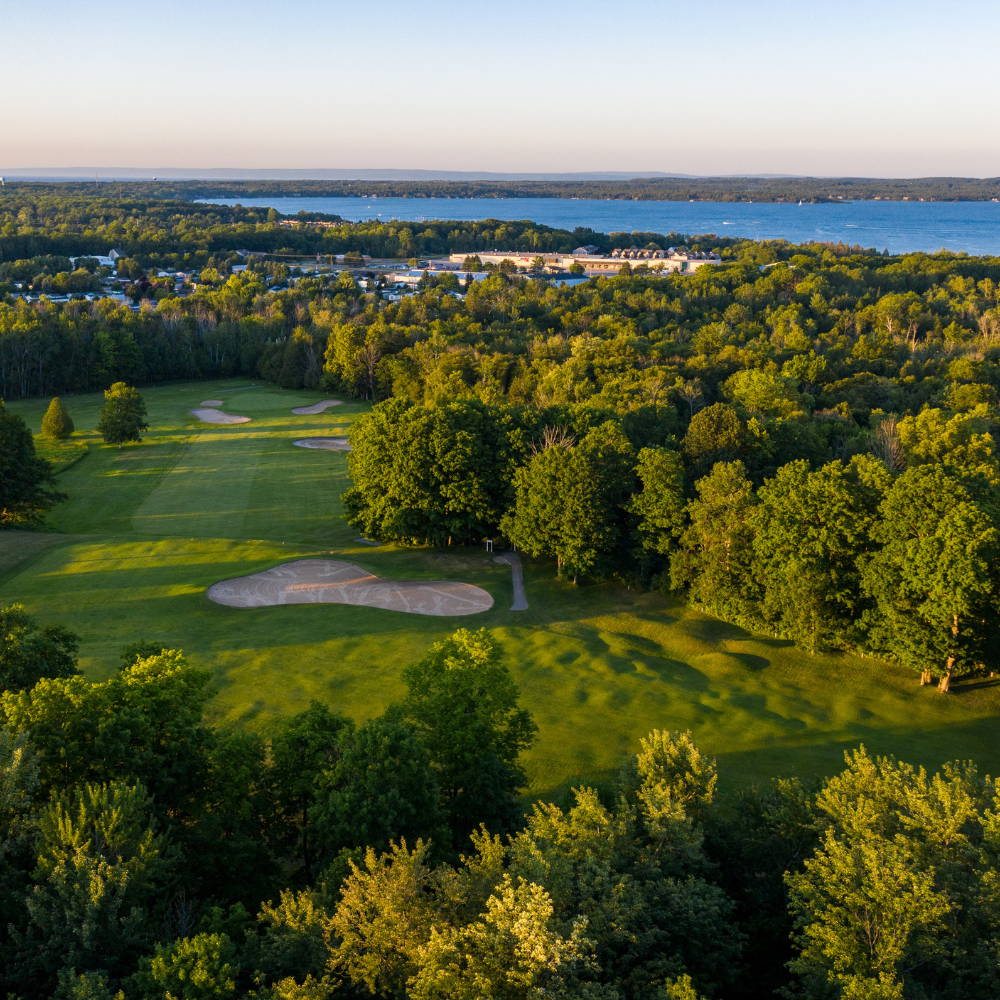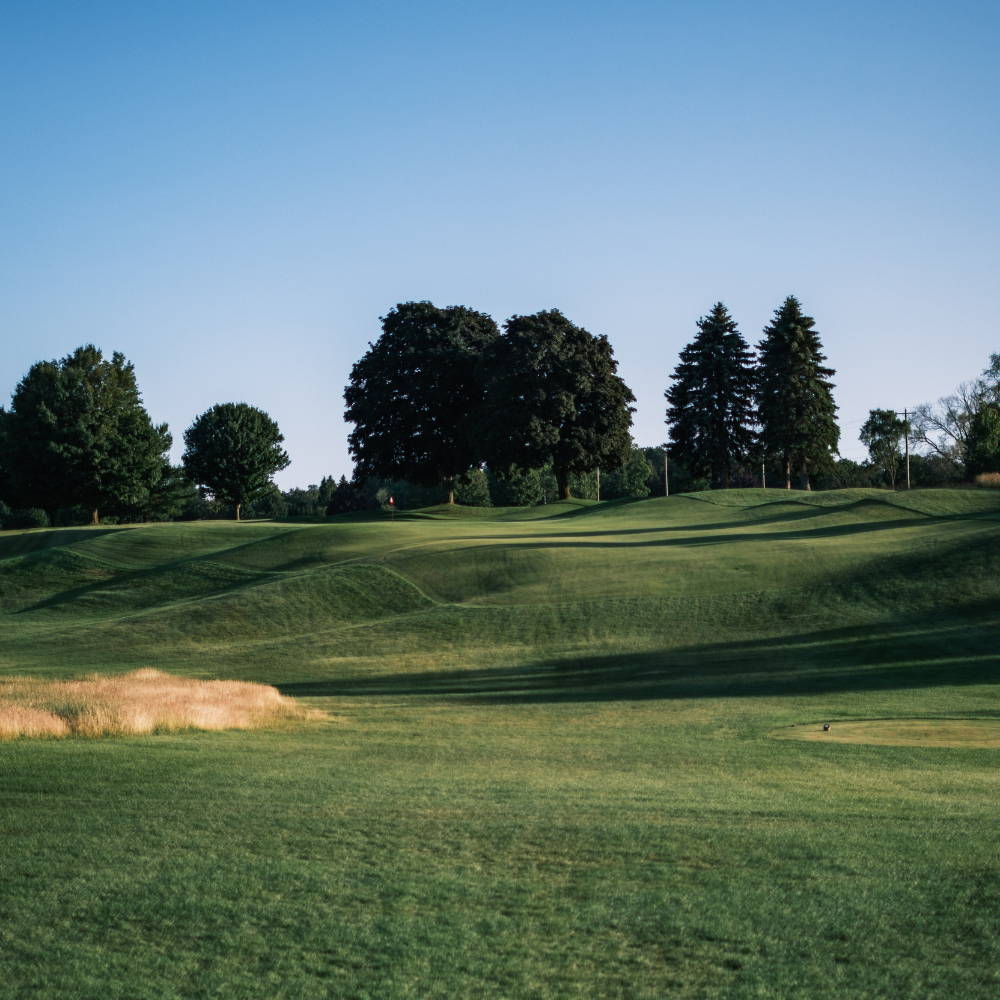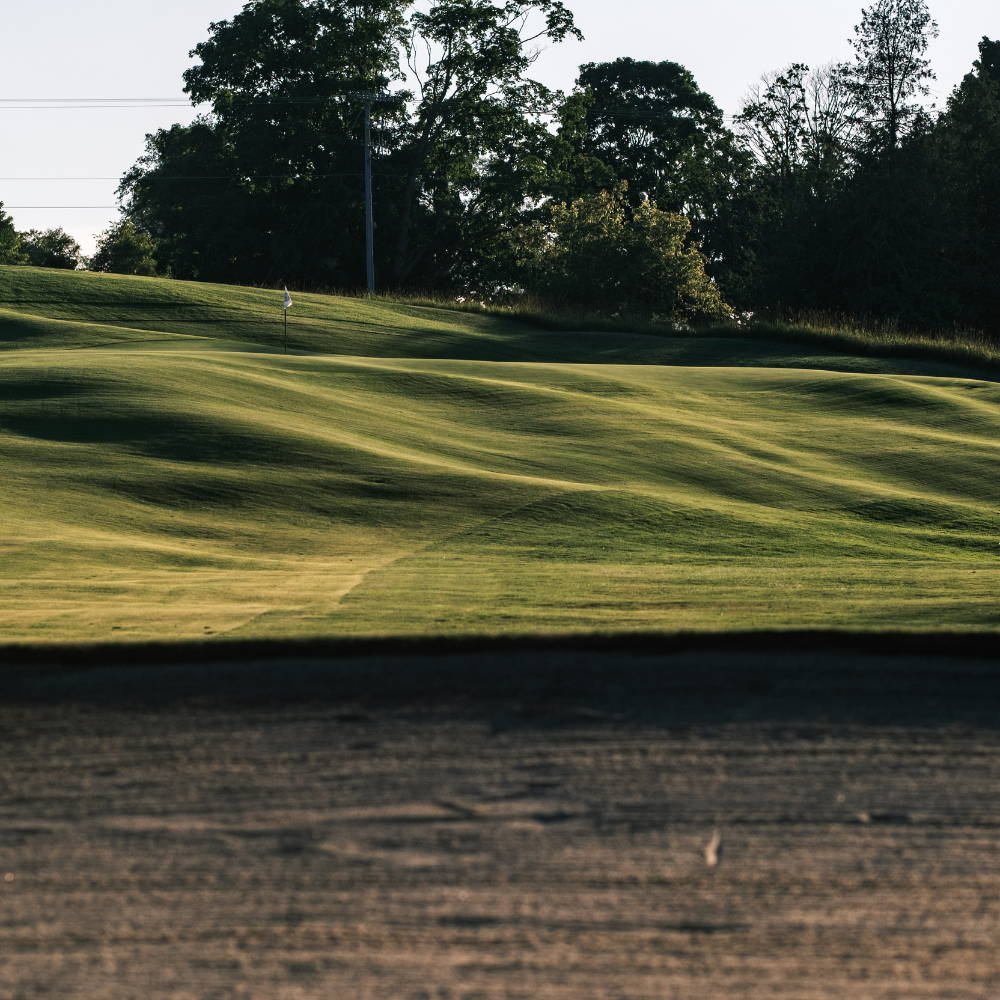 ---
Though almost a century old, Belvedere still packs a hefty punch; enough so that it's hosting the Michigan Amateur Championship in its centennial year. While Belvedere may lack the distance to intimidate a scratch player, the greens offer no mercy and have some of the most diverse putting surfaces anywhere. (Image & write-up: Noah Jurik)
---
Underrated and overlooked. Hidden River is a true gem that cuts through tall pines, the Maple River and unique terrain. Great holes, fun layout and playable for all.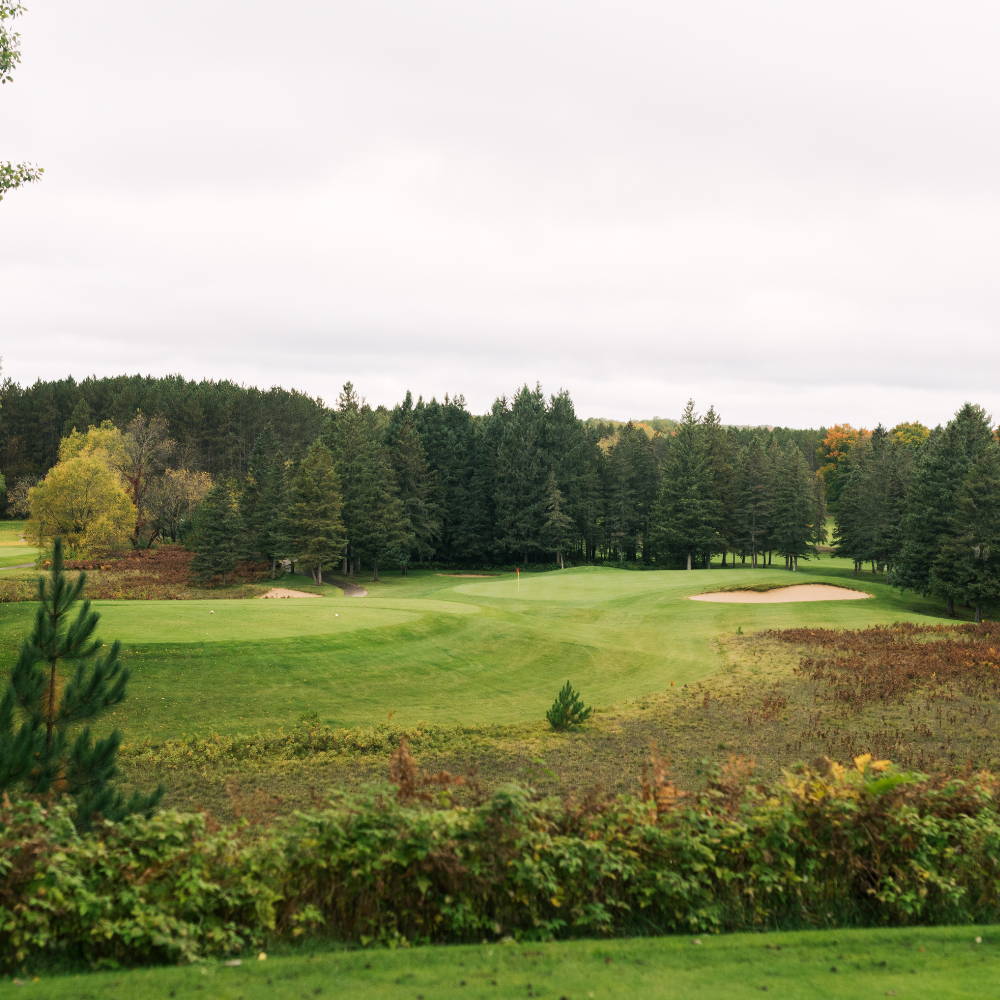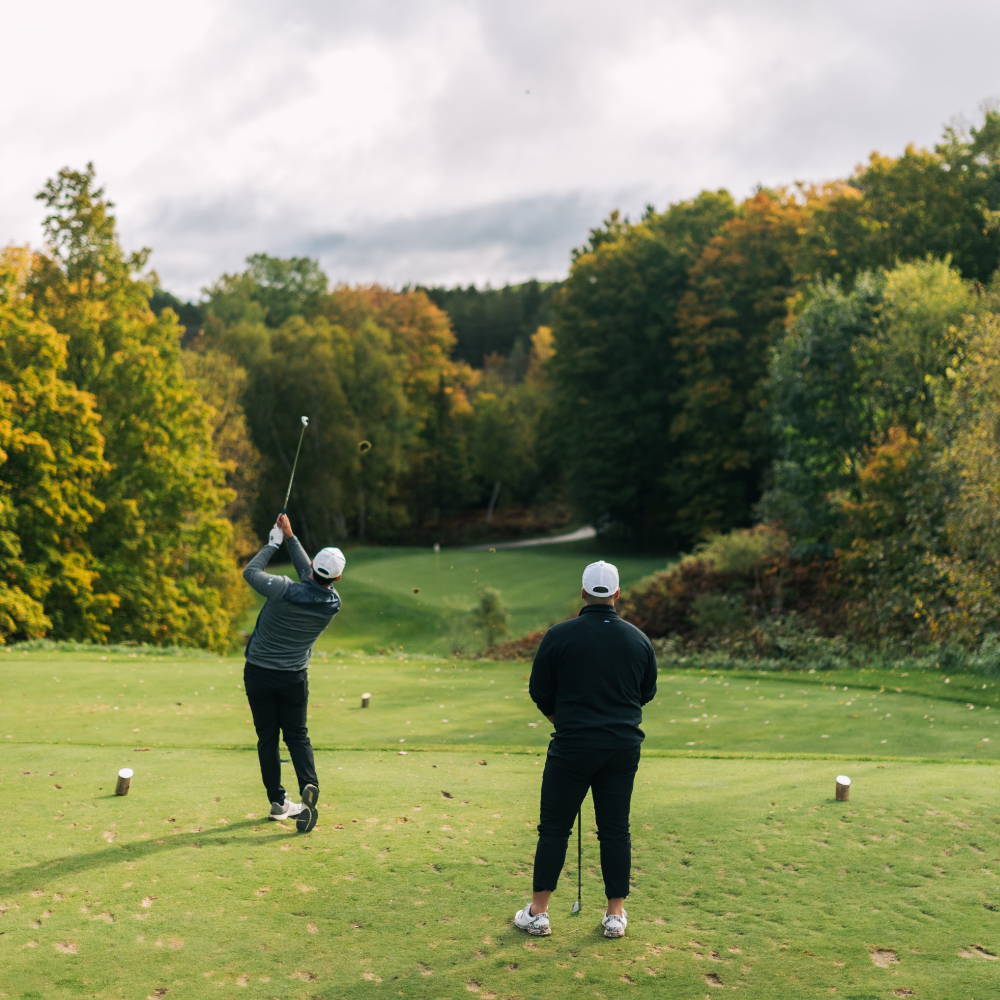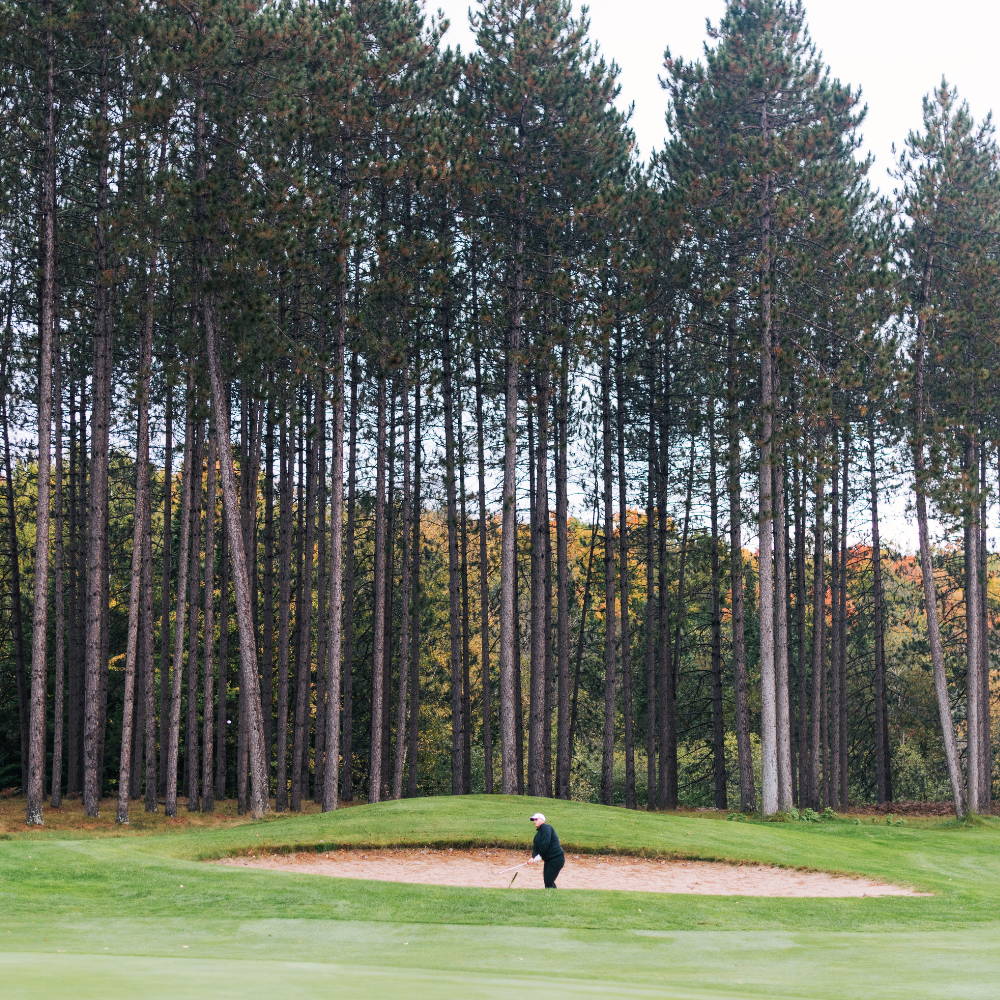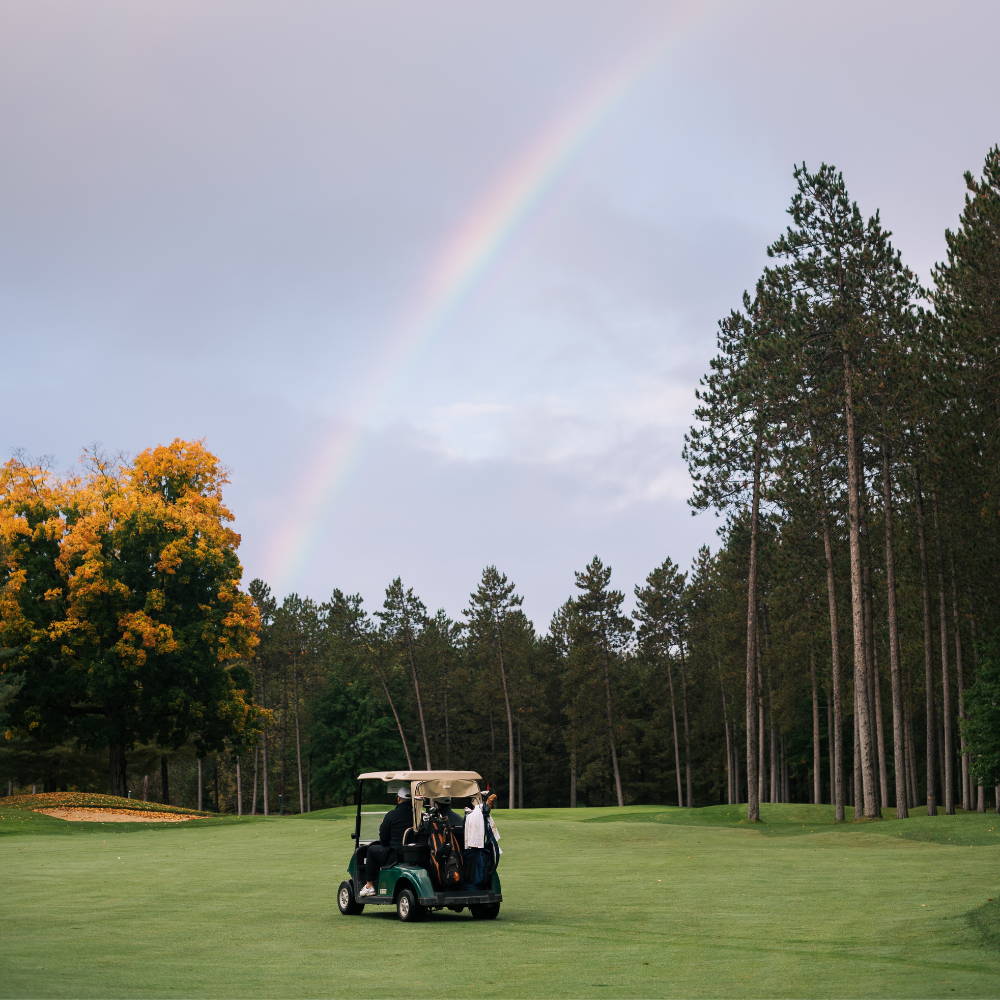 The best tacos in town. Worth the wait.
---
Like nothing you've seen. Northern Michigan is known for its delicious cherries and the Cherry Hut infuses locally grown cherries into a ton of great meals. Grab some cherry items from the shop on the way out.
---
The go-to spot for a hot dog in Northern Michigan. Grab a bite to eat and a few drinks here. Personal favorite: the Chicago Dog and cheese fries.
---
This one is a little 'mainstream' but we don't care. This place serves up excellent breakfast each and every time we go.
---
The place to be. Food trucks, good drinks, live music and great vibes.
---
If we're talking dinner with a view then this is one we can't leave out. We recommend grabbing an afternoon tee time and staying for dinner after. With the sun-setting over Lake Michigan, the bag-pipers playing and fantastic food options, this is an experience hard to beat anywhere in the country.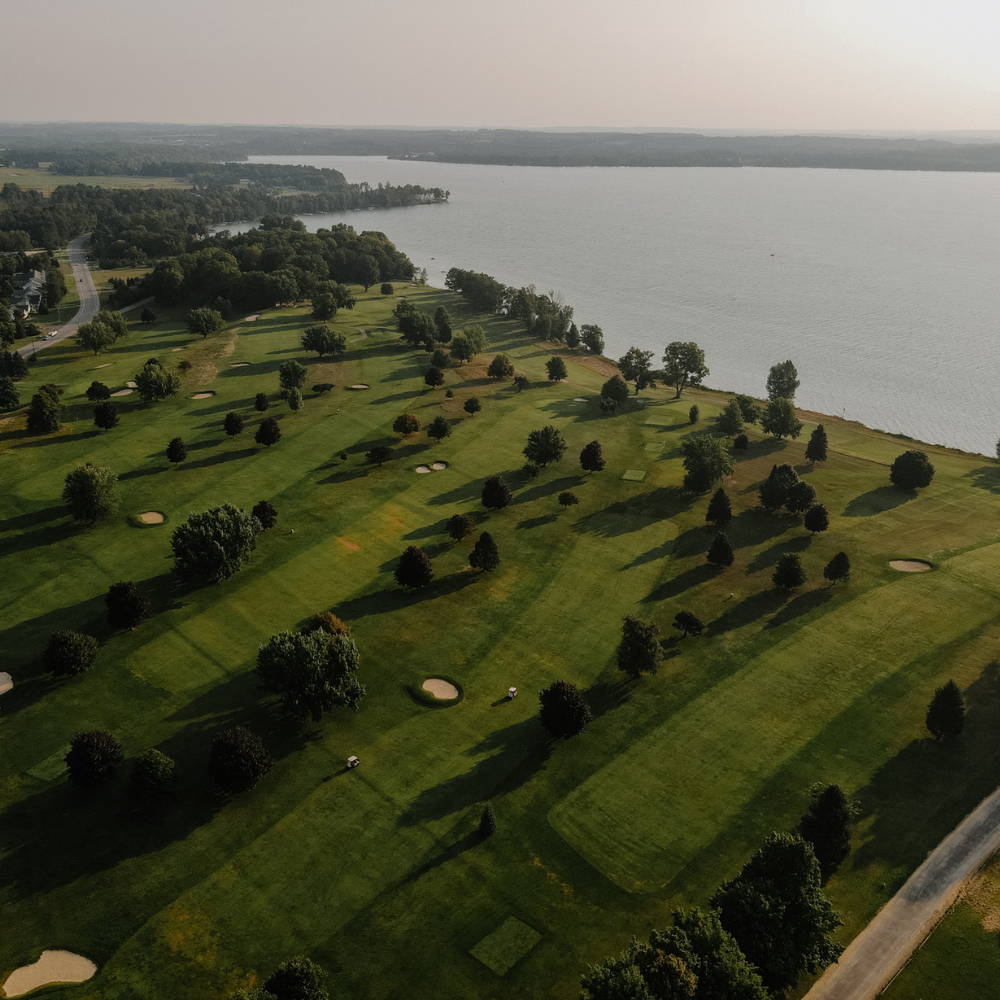 Despite only having 9 holes, its variety is boundless, strategy is timeless, and views never become dull. Tucked in between Elk Lake and Grand Traverse Bay in Northern Michigan, Elk Rapids GC, is slowly but surely becoming a nine-hole Mecca of the Midwest.
---
A Northport 9 loop never gets old. The course naturally flows its way through a very solid layout and offers risk/reward shots throughout. Affordable, friendly staff, fun for the whole family. PS: don't leave it short on #8.
---
Just off of Lake Charlevoix in Northern Michigan sits Ye Nyne Olde Holles- yes, that's really the name. Tucked away, and vastly overlooked, this nine hole track is the perfect balance between playability, affordability and accessibility. It's the ideal place for newbies to learn the game and experienced players to have a fun and enjoyable nine holes- with a great view.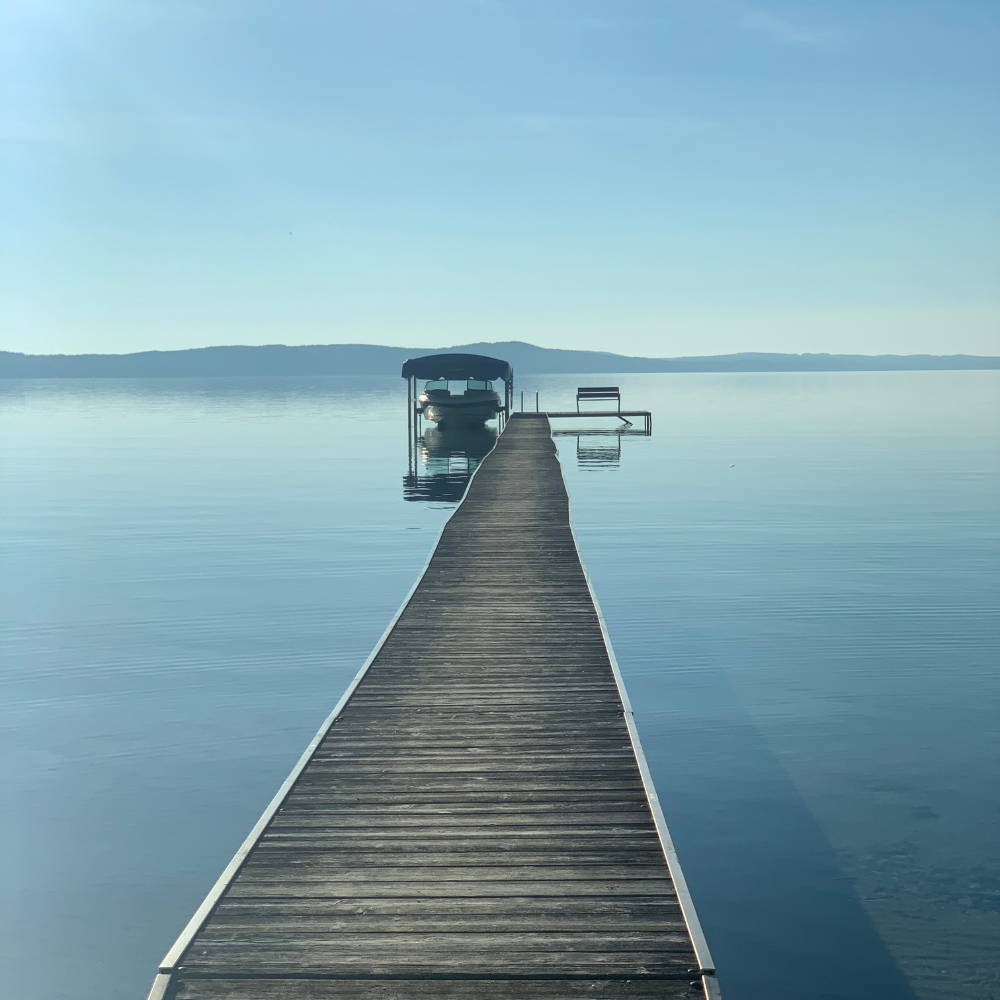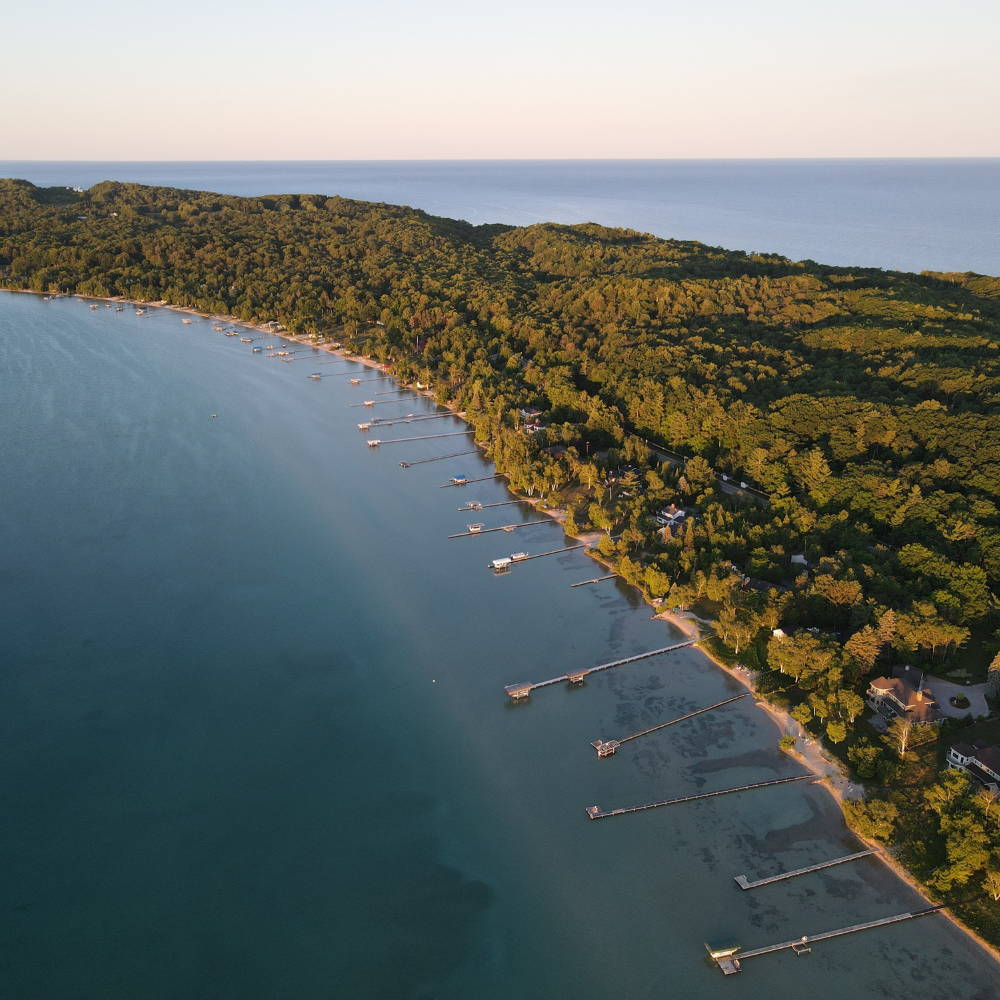 One of the most scenic places in the country. With miles and miles of dune-swept lakeside landscapes, adventure can be found everywhere. Our top 4 must-visit places at the Dunes include: Empire Bluffs Trail, Pierce Stocking Drive, Pyramid Point and The Dune Climb (climb at your own risk). If you can catch a sunset at Empire Bluffs Trail, it surely won't be one you'll forget anytime soon-- trust us.
---
Flowing through the heart of Sleeping Bear Dunes, the Crystal River offers exceptional views of the surrounding landscape. Kayaking the Crystal River is both relaxing and a workout all-in-one. The river is shallow, features a sand bottom and is unbelievably crystal clear (hence the name). Expect to see everything from small fish and turtles to bald eagles if you're lucky.
---
M-22 is filled with cool places to stop: for a drink, for a hike, for a dip in the lake. We recommend stopping at Frankfort, Glen Arbor, Fishtown, Northport and Suttons Bay.
---
We like to say when you're in Northern Michigan you're never more than a 4-iron distance of a lake. If you get a chance, you NEED to take a dip in Lake Michigan, Glen Lake, Crystal Lake, or Torch Lake. These are some of the clearest waters in the world.
---
Wine Tour on Old Mission OR Leelenau Peninsula
Both peninsulas are located near Traverse City, and are absolutely covered with wineries throughout... Almost all offer an awesome view of the surrounding bays (East and West Grand Traverse Bay as well as Lake Michigan). Call up the Shuttle (shoutout Shoreline Shuttles) and spend the day exploring wine country at its finest.
---