A slice of Northern Michigan, 50 miles east of Columbus
The Virtues Golf Club makes your jaw drop from the moment you step on the first tee. Look to your left for views of a beautiful valley littered with fascinating golf holes. Look to your right for a glimpse of what's to come before you get there as Arthur Hills expertly lays this course across some of the most severe land in the area.
---
After the first few holes you can't help but be reminded of summers spent by the lake and sneaking away to your home-away-from-home course. Because of its generous corridors, The Virtues is a great place to score, especially for fellow slicers as most fairways move from left to right. However, constant up-hill, down-hill and side-hill lies call for a more strategic and thoughtful approach to really go low.
---
As much as we like getting our steps in, this course is a must-ride. Like many other Arthur Hills designs, carts are necessary to get around out here and it's important to pick your head up and take in the view while playing each hole and on the ride in between them. The course has its fair share of elevation changes making riding the cart feel like a rollercoaster at Cedar Point.
---
MONEYBALL. Every golfer dreams of making a hole-in-one. Even those of us who have made a one dream of making another one... and then another.
On the 14th hole at The Virtues you can make one and cash in for $10,000 at the same time. That's right, the par 3 is equipped with four cameras to capture and award any player who manages to hit a hole-in-one! It might seem gimmicky if the hole didn't require a long iron and the green wasn't expertly tucked into the side of a hill. Legend has it the cameras are still searching for the first lucky winner.
---
Playing out here in the evening is a must. Chasing daylight takes on a new meaning as you realize on the 16th hole that the climb back to the club house is going to reward you with a beautiful sunset over the valley visible from the first tee. With that reward, bogeys hurt a little less, pars are a little sweeter and who knows, you might even make the birdie that brings you back the next time.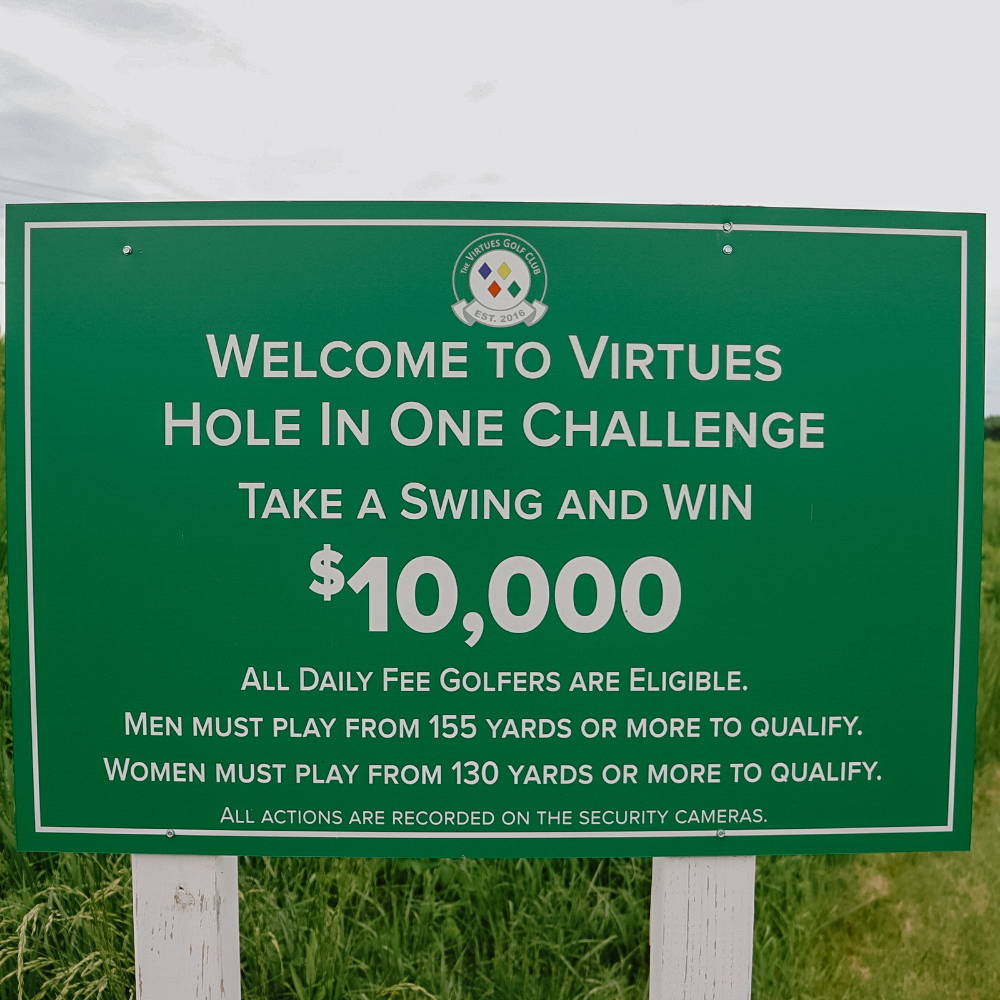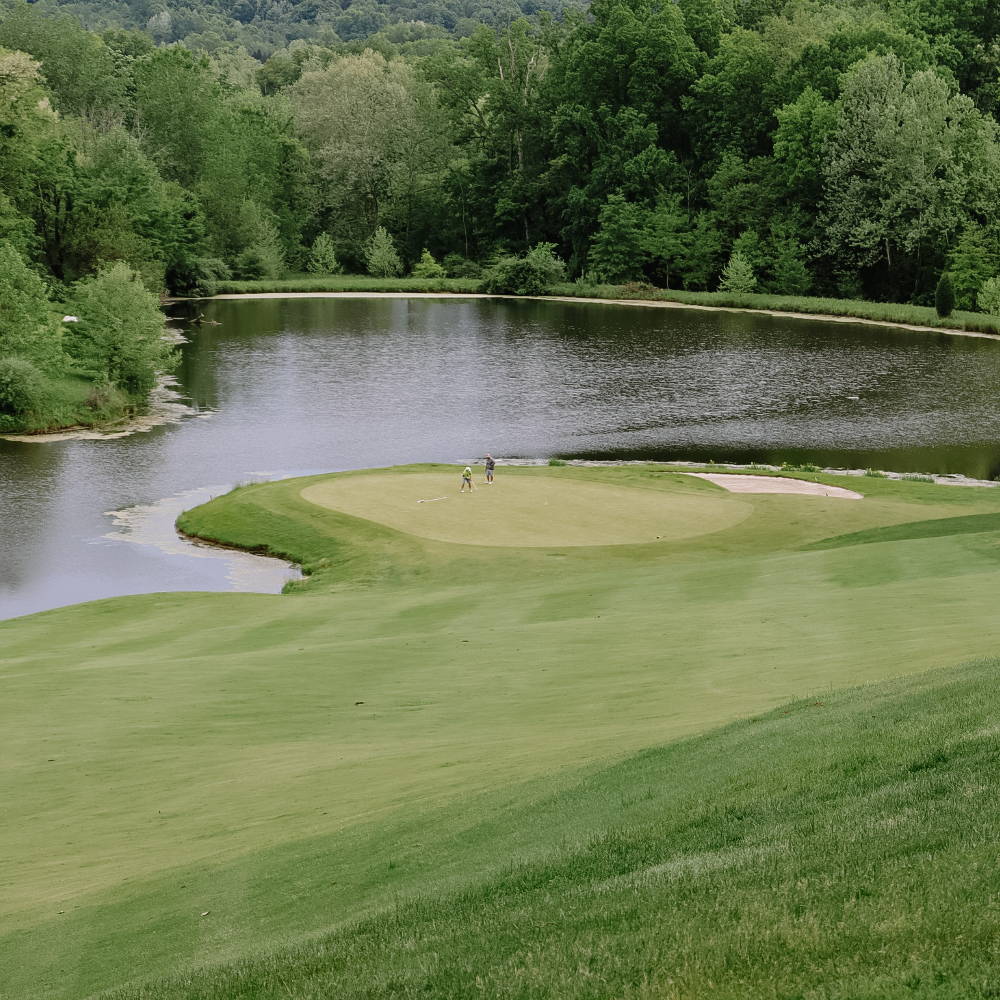 The only thing better than a great round at The Virtues is the impressive views the layout creates.