Prior to 1983, Tour Pros were required to use Augusta National Caddies when playing in the Masters. No exceptions. The ANGC Caddies took pride in this— and knew every inch of the course. (you can read more about the history of the Caddies at Augusta HERE).
Long before the yardage book and range finder were created, it was the Caddies that were trained by experience and repetition alone. Getting to know the course one loop at a time. They had an eye and a feel for things. Only through experience could a Caddie know that every putt breaks towards Rae's Creek, or that the player needs to club up due to the subtle change in elevation. It was—and is— an art.
We've read countless stories of the Augusta National Caddies and here's our unofficial list of the best of all-time.
---
The Godfather of Augusta Caddies. A true legend born and raised on the property grounds (at the former Fruitlands Nursery). He knew the grounds long before the course was built by Bobby Jones and Clifford Roberts. He's best known for teaching the other Caddies how to read the greens and that all putts break towards Rae's Creek. (Number of Master Victories: 5 wins with 4 different players. 1938, 1948, 1951, 1953, 1956)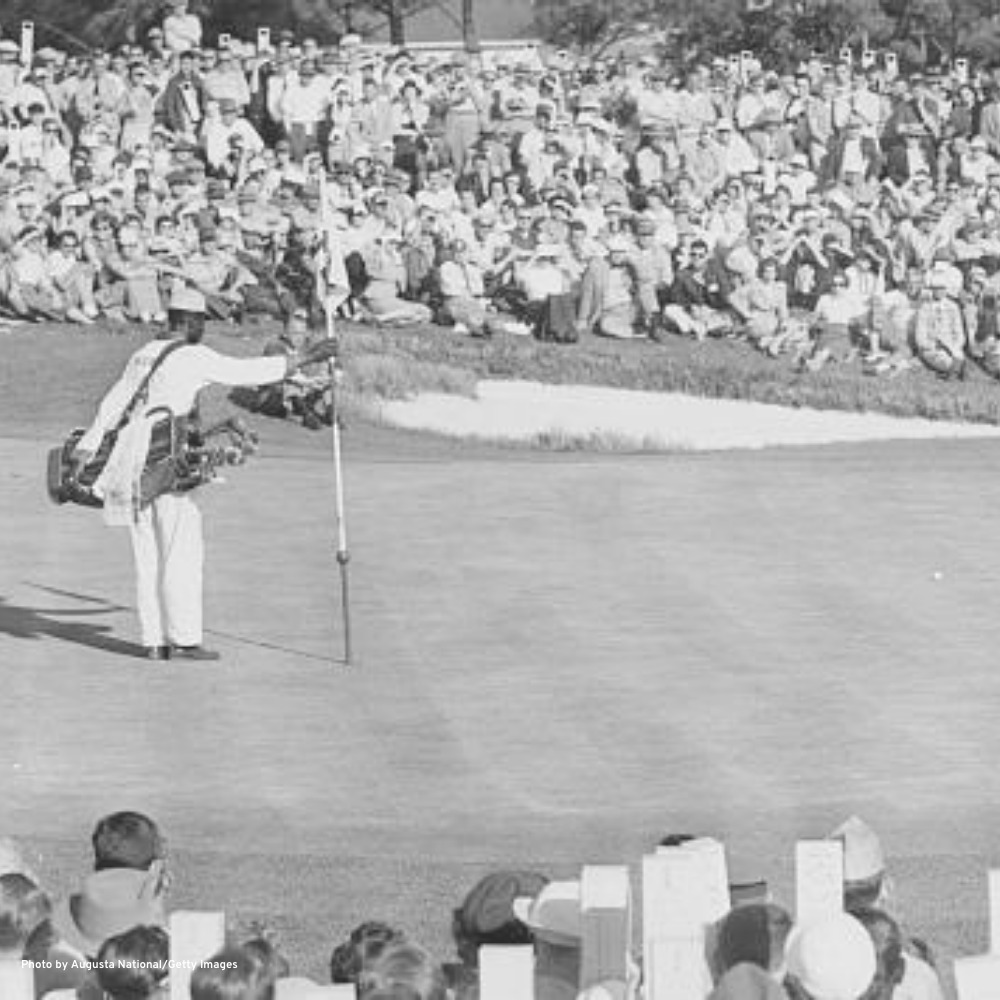 ---
Willie was on the bag for 5 out of 6 of Jack Nicklaus's victories (1963, 1965, 1966, 1972 and 1975). Willie was a character in many ways, often seen in old photos celebrating emphatically as Jack drains a putt or strikes a good ball. His famous celebration came in the 1975 Masters when Jack drained a 40-foot birdie putt on 16 to tie Tom Weiskopf for the lead. He would take that momentum on to win his last Green Jacket with Willie on the bag— a moment forever etched into history.
3. Nathaniel 'Iron Man' Avery

---
Iron man was on the bag for Arnold Palmer's 4 Greens Jackets. He was the Ying to the King's Yang when it came to playing style. Arnie was flamboyant and full of emotions on the course (which made him so likable) while Iron Man was cool, calm and quiet on the bag. Always. It was this dynamic that led Arnie and Iron Man to 4 Green Jackets: 1958, 1960, 1962 and 1964. His famous words during the 1958 Masters, "Mr. Palmer, are we choking?", led Arnie to hang on down the stretch to win his first Green Jacket.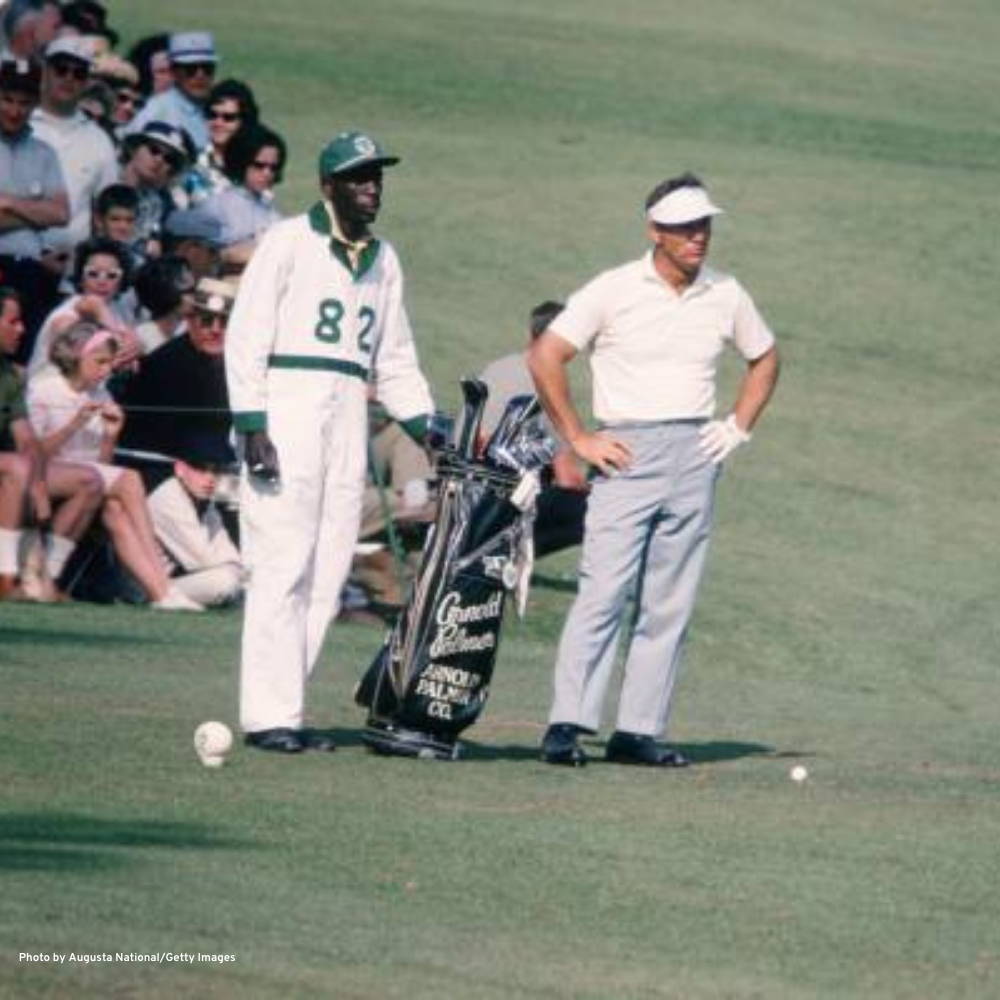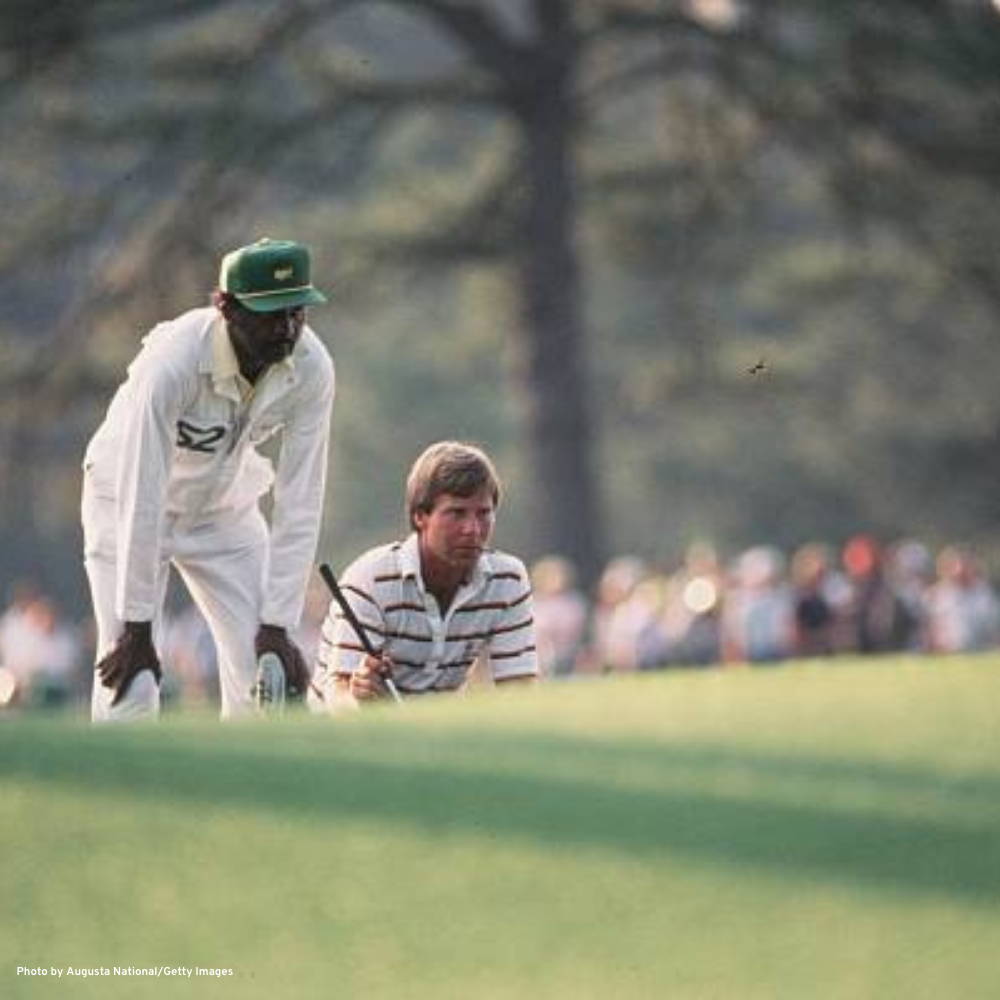 4. Carl 'Skillet' Jackson

---
Maybe the strongest bond out of all Caddie/Player pairings, Carl Jackson was on the bag for Ben Crenshaw for 39 years including 2 Masters victories in 1984 and 1995. Jackson was a soft-spoken, caring man who helped Crenshaw to victory in 1995 after Crenshaw's longterm mentor Harvey Penick passed away the week prior. Jackson can be seen in many famous photos giving Crenshaw a hug on 18 green after Crenshaw collapsed post-victory. Between 1961 and 2015, Jackson caddied in every single Masters besides one, crowing him with the most Masters starts for a Caddie. Carl was not only a great Caddie, but is a wonderful steward of the game.
---
Eddie was on the bag for Gary Player's Master wins in 1974 and 1978. As disciplined and precise as Eddie was, his famous line came during the 1978 Masters when Eddie let Player know they had to win no matter what, due to Eddie being in some trouble. The pair came back from seven strokes off the lead to win.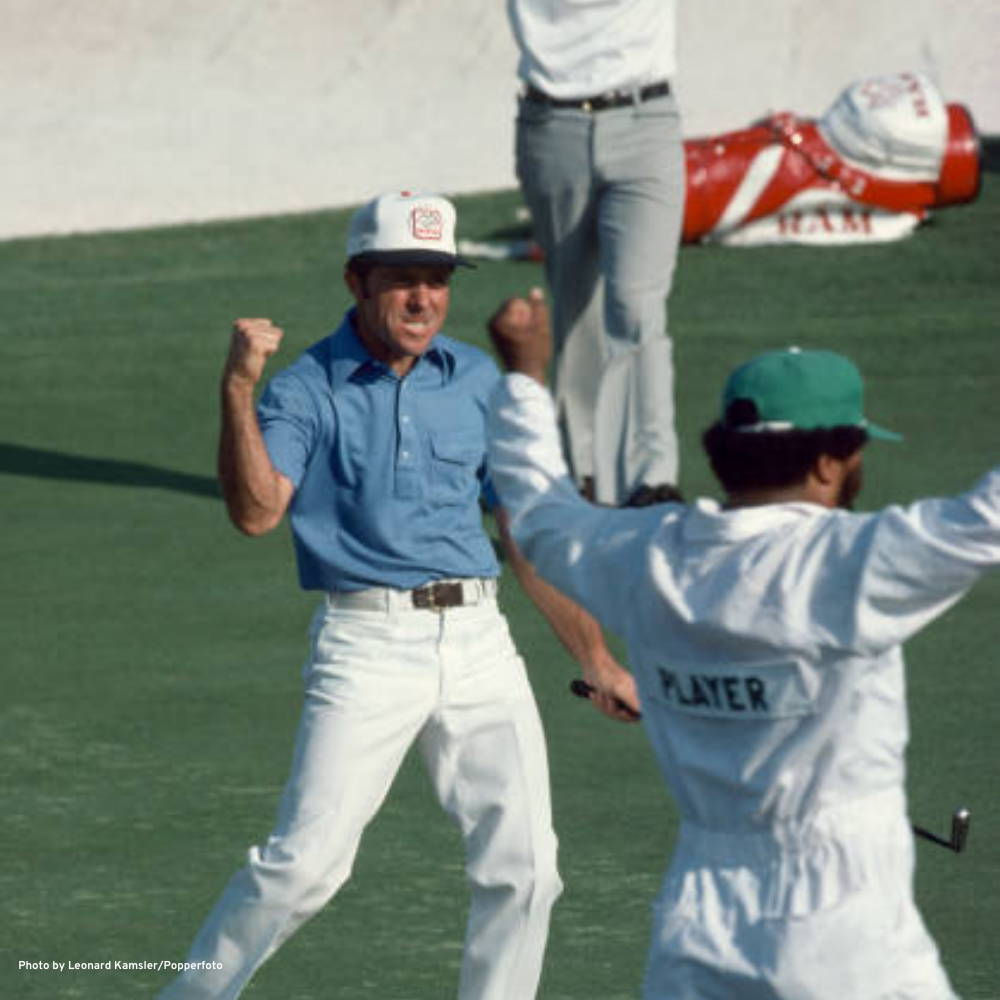 Ernest "Snipes" Nipper, Jerry 'Bubba' Beard, Charles 'Crickets' Coody, Matthew 'Shorty Mac' Palmer, Stovepipe and many more. Here's to the Caddie.