Did you know Northern Michigan has a connection to Augusta National? Two of its architects built Crystal Downs Country Club in the 1930s, around the same time the course for The Masters was completed.
The Downs was built for a different type of player than Augusta but it holds its own as one of the best in the world. Given a gorgeous piece of land on a tumbling dunescape between Lake Michigan and Crystal Lake, Dr. MacKenzie and Perry Maxwell used nature's canvas to its fullest potential.
---
It seems that most golfers in the Midwest, causal or serious, know the weight a round a Crystal Downs carries; it was even this writer's white whale for his entire golfing life. Despite getting the opportunity to tee it up at the Downs, the whale remains at large (it's a TOUGH course). If you don't know about this masterpiece, here's your introduction.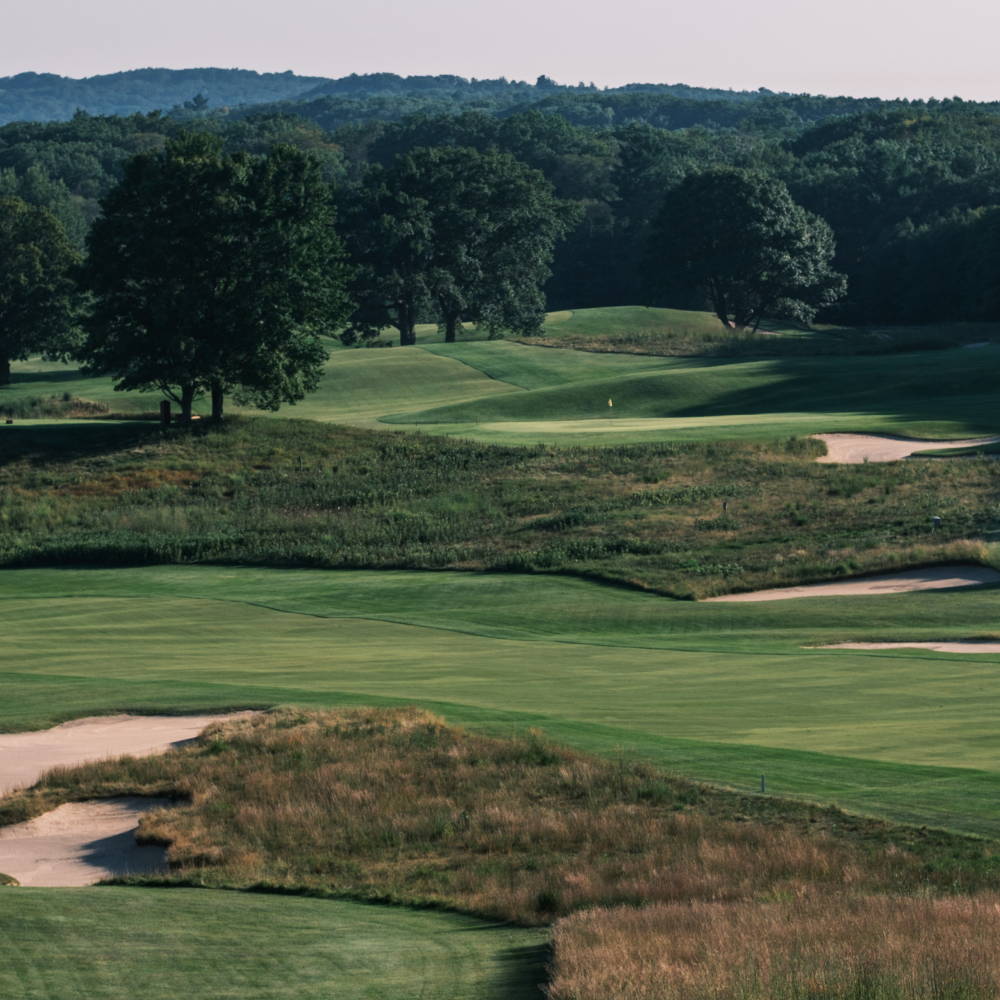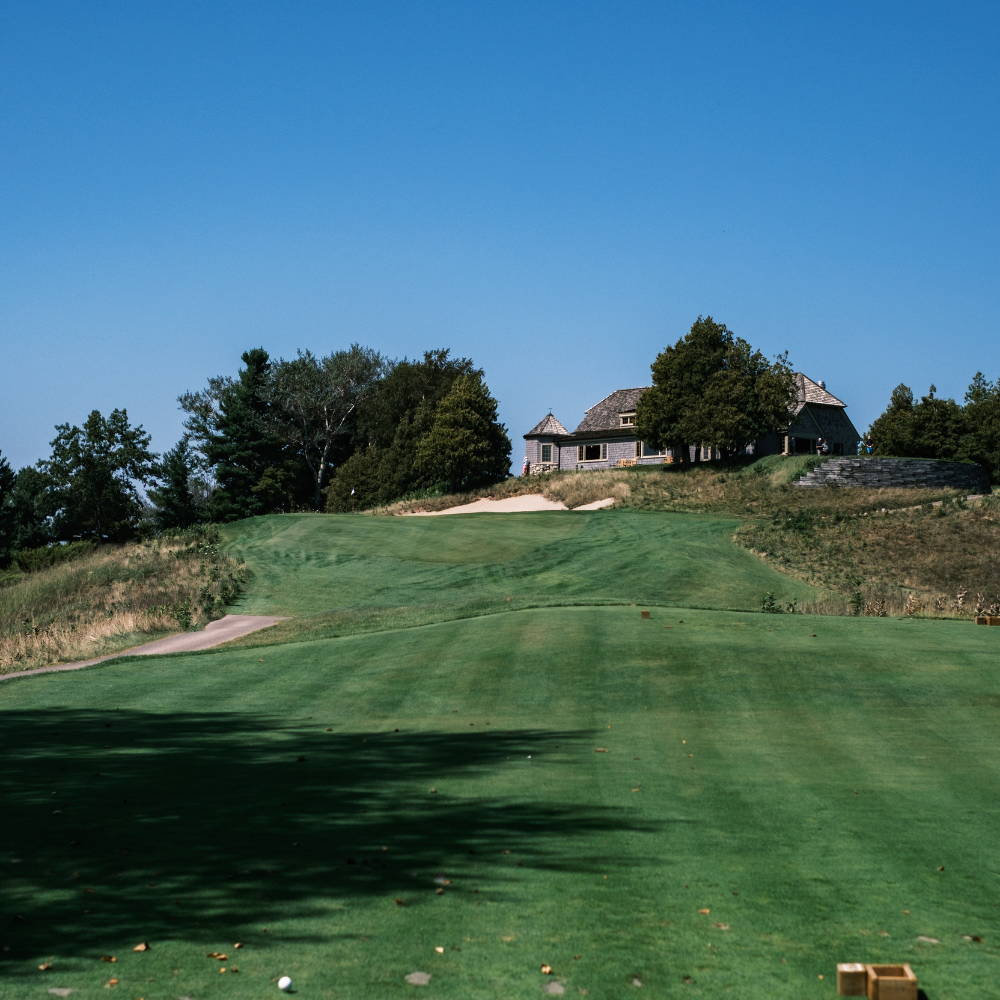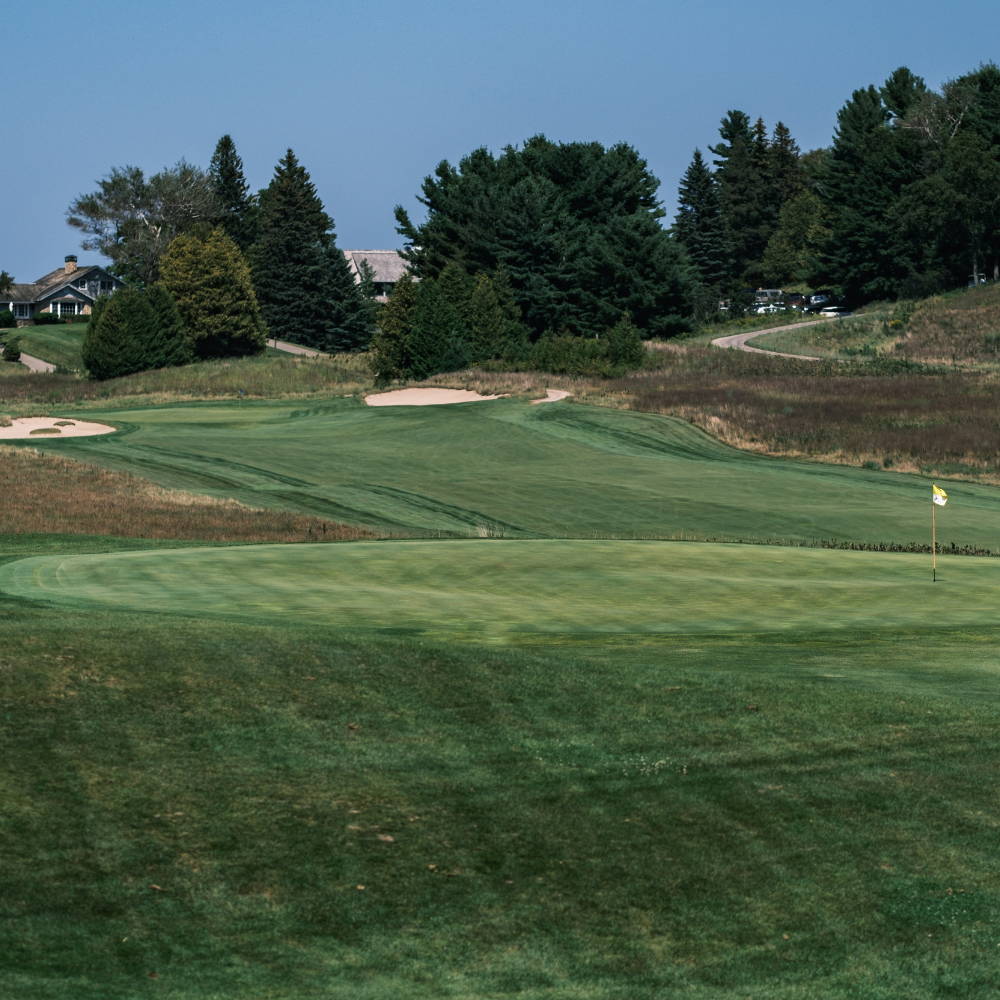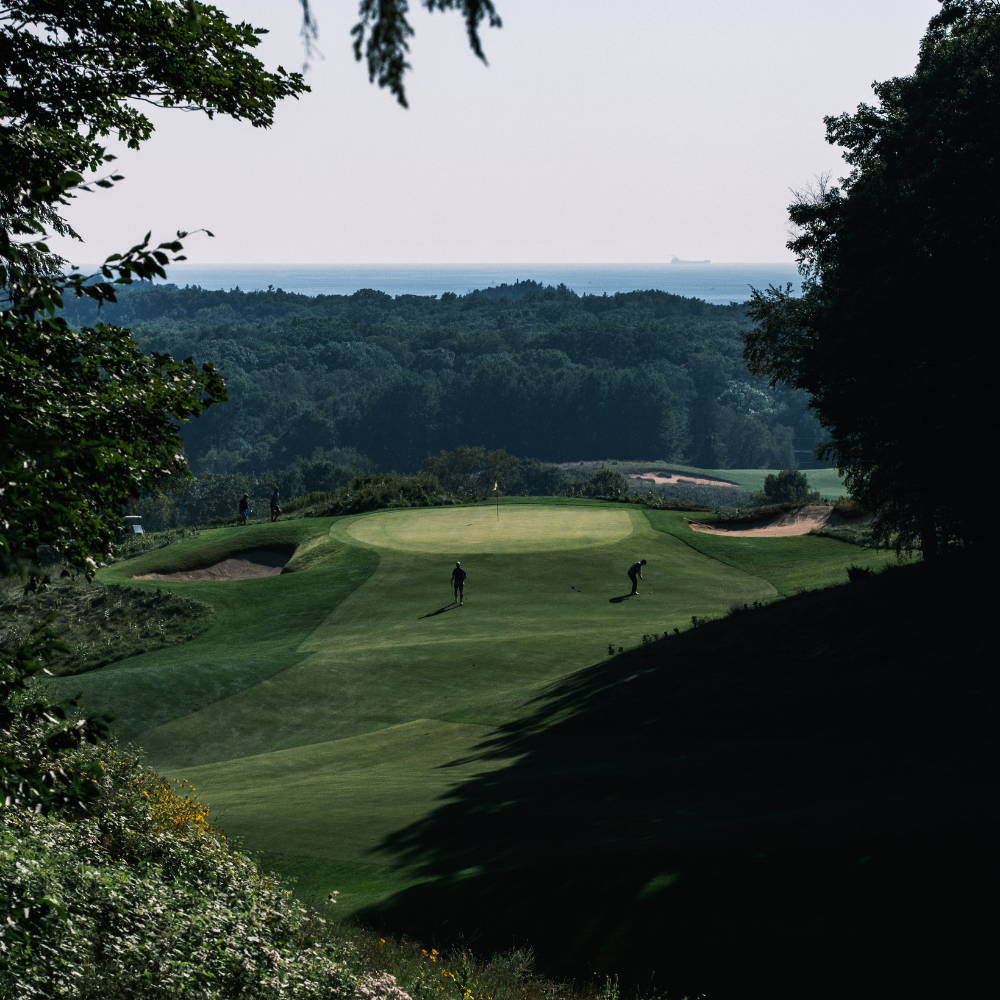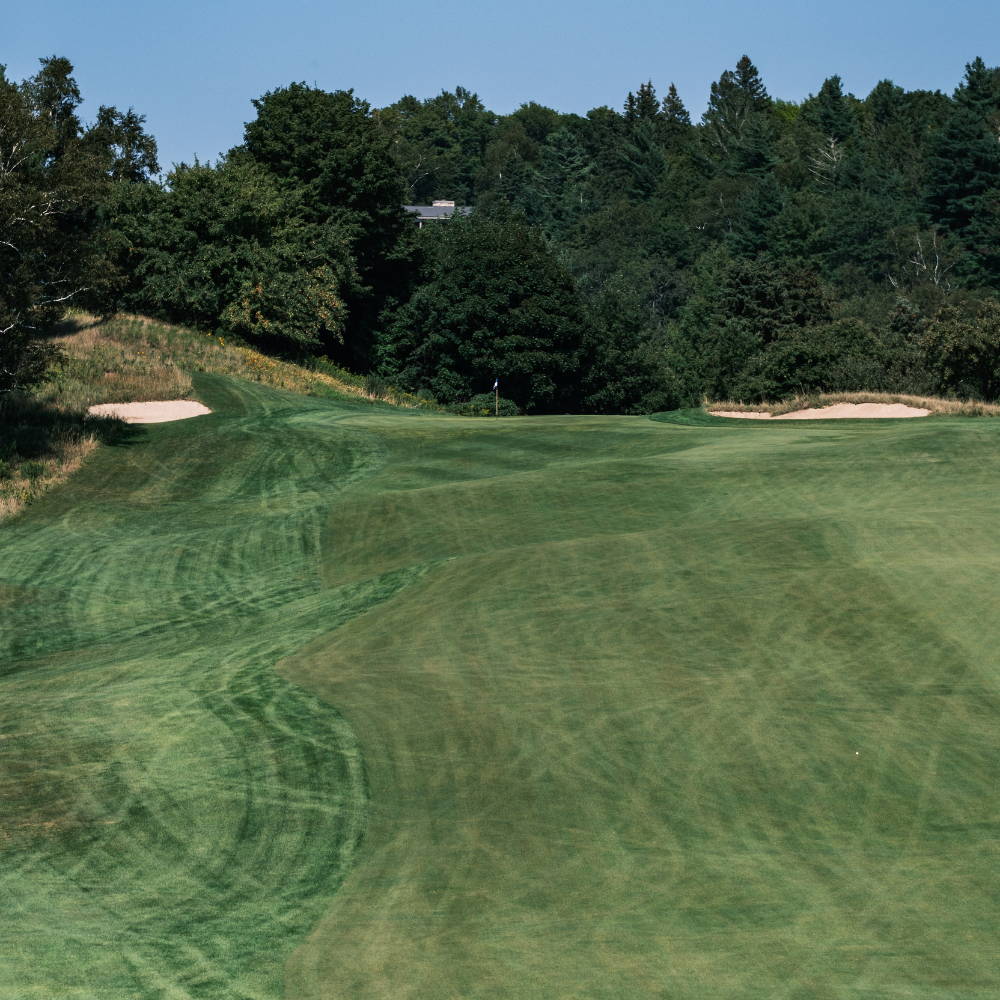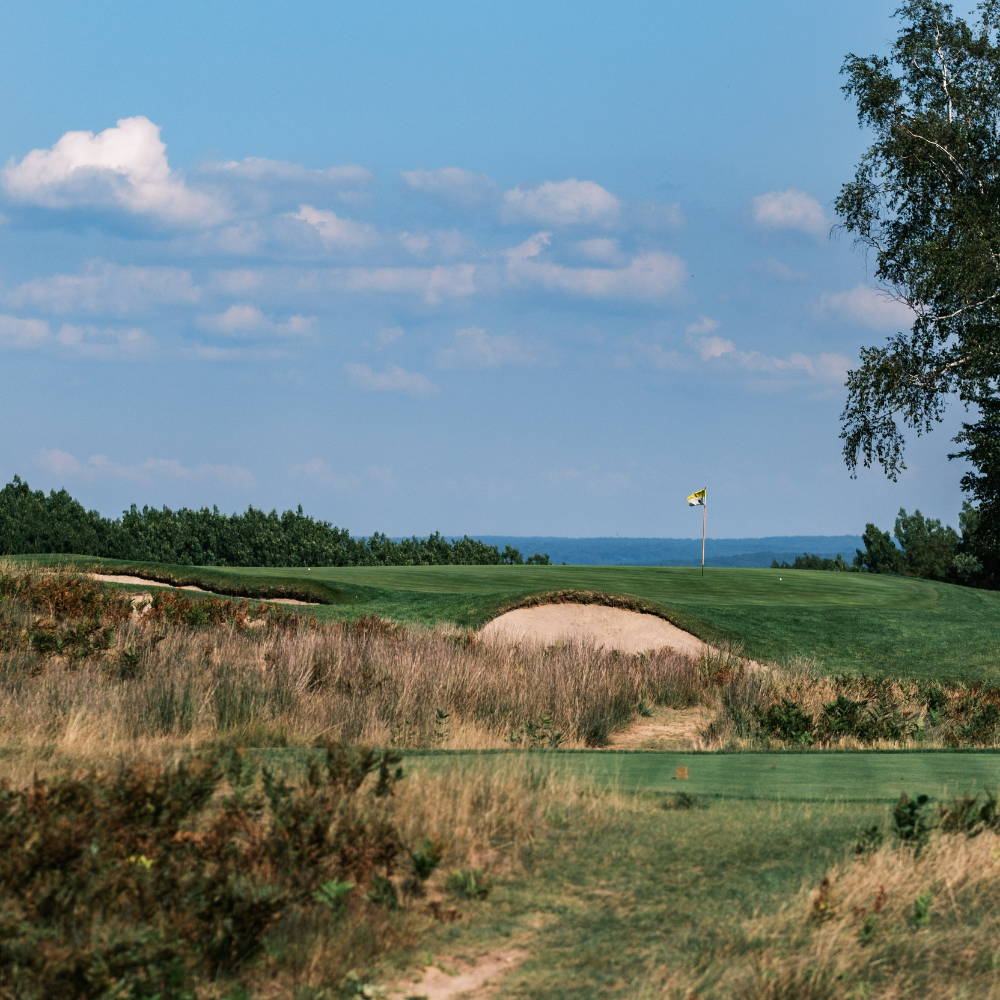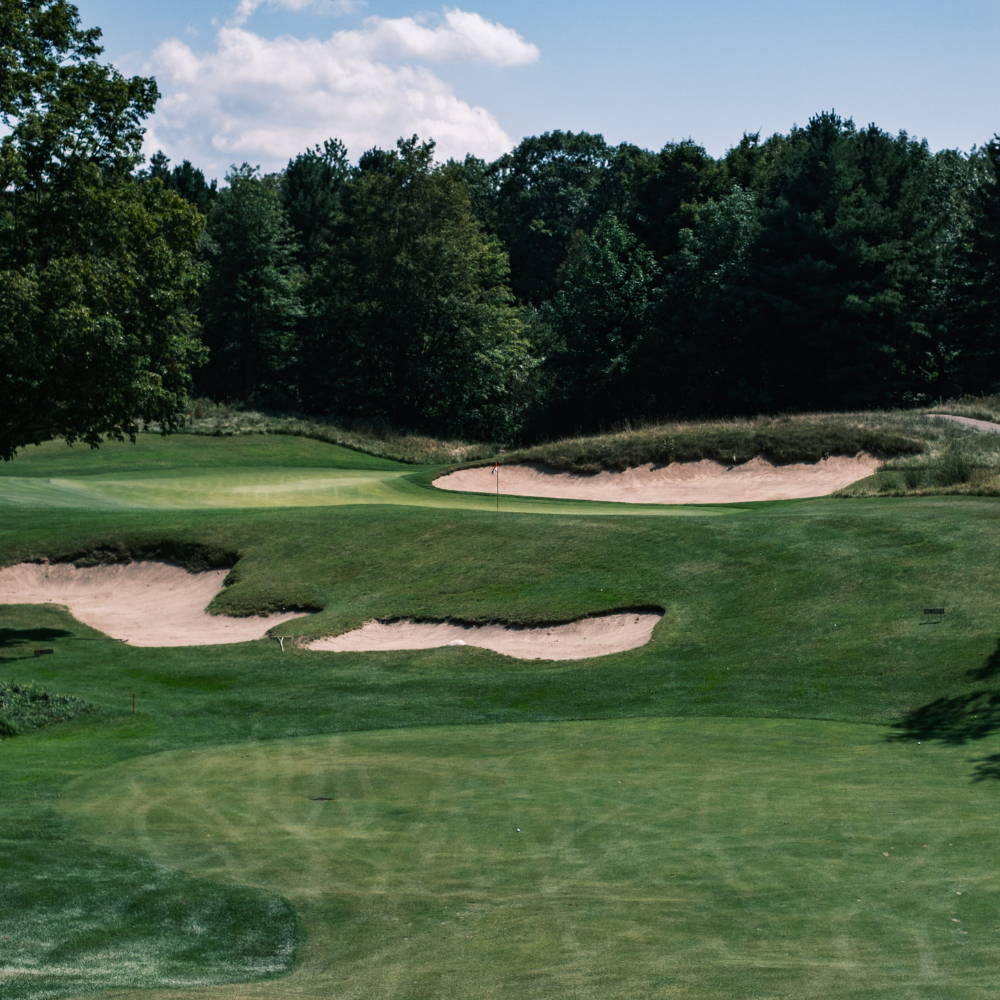 ---
The topography at Crystal Downs Country Club is (probably) unlike anything you've seen before. It's incredibly difficult to wrap your head around a golf course this heaving and immense. It's hard not to question how anyone could have possibly built it with mules and plows. Perhaps that's a testament to how minimal CD is in its design, almost never deviating from the natural flow of the land.
---
The course is big enough for everyone to have their own golf experience while still enjoying the day as a group. Your playing partners are always above or below you; there doesn't seem to be a hole on property where people of the same height see eye to eye. It seems like you're in a park but you're really in a stadium. The Downs may look small from the satellite view, but being there changes your perspective entirely.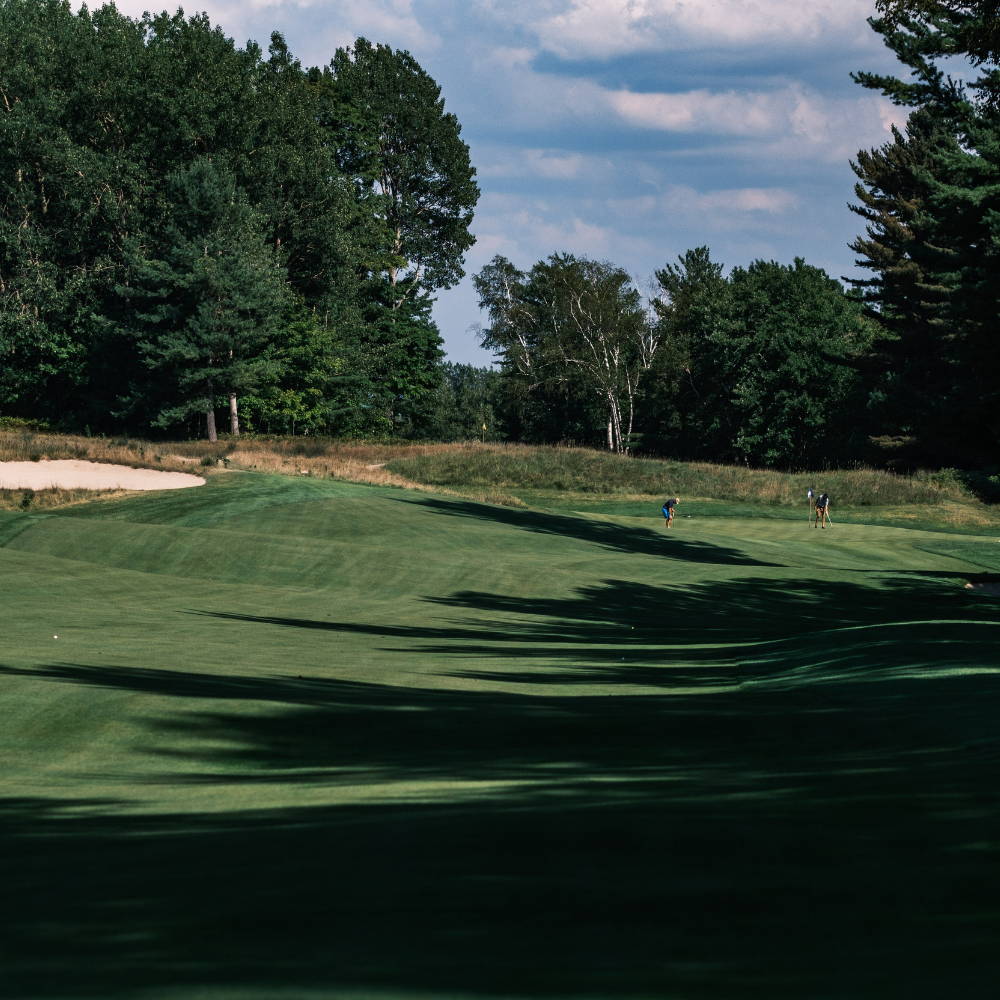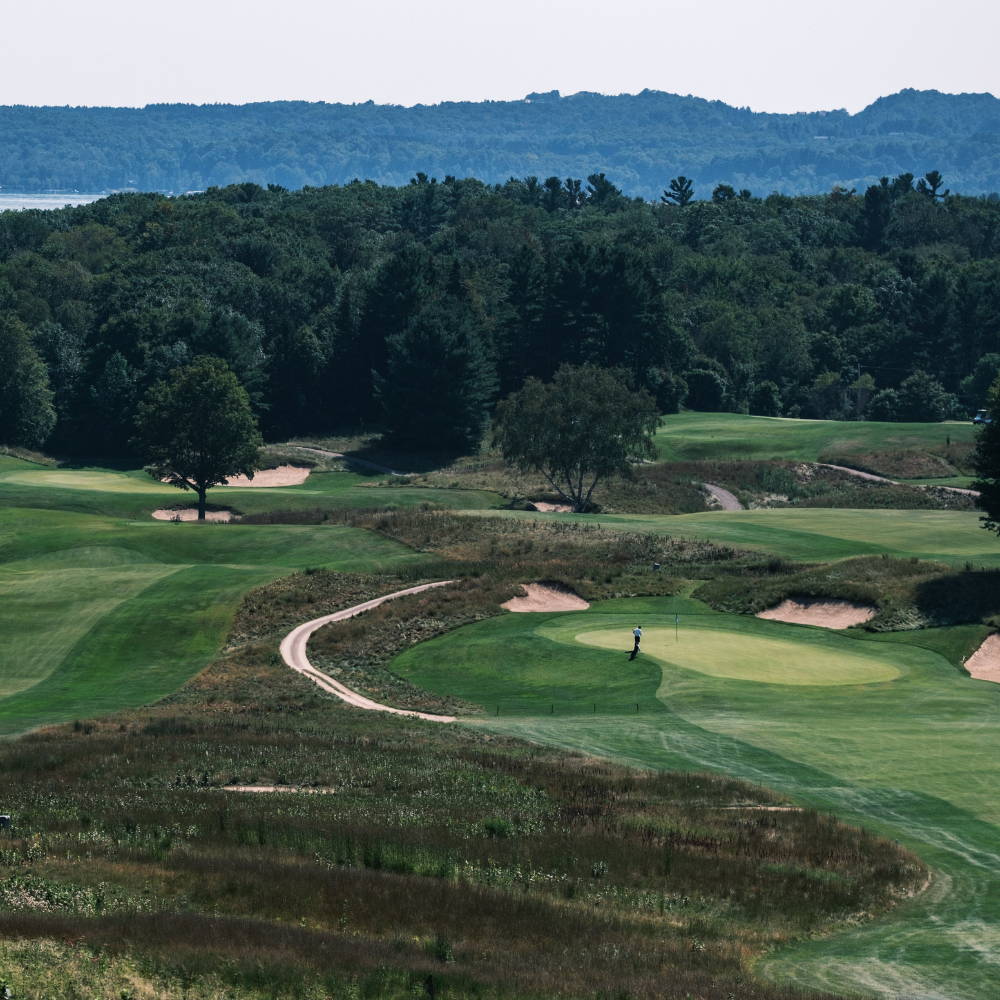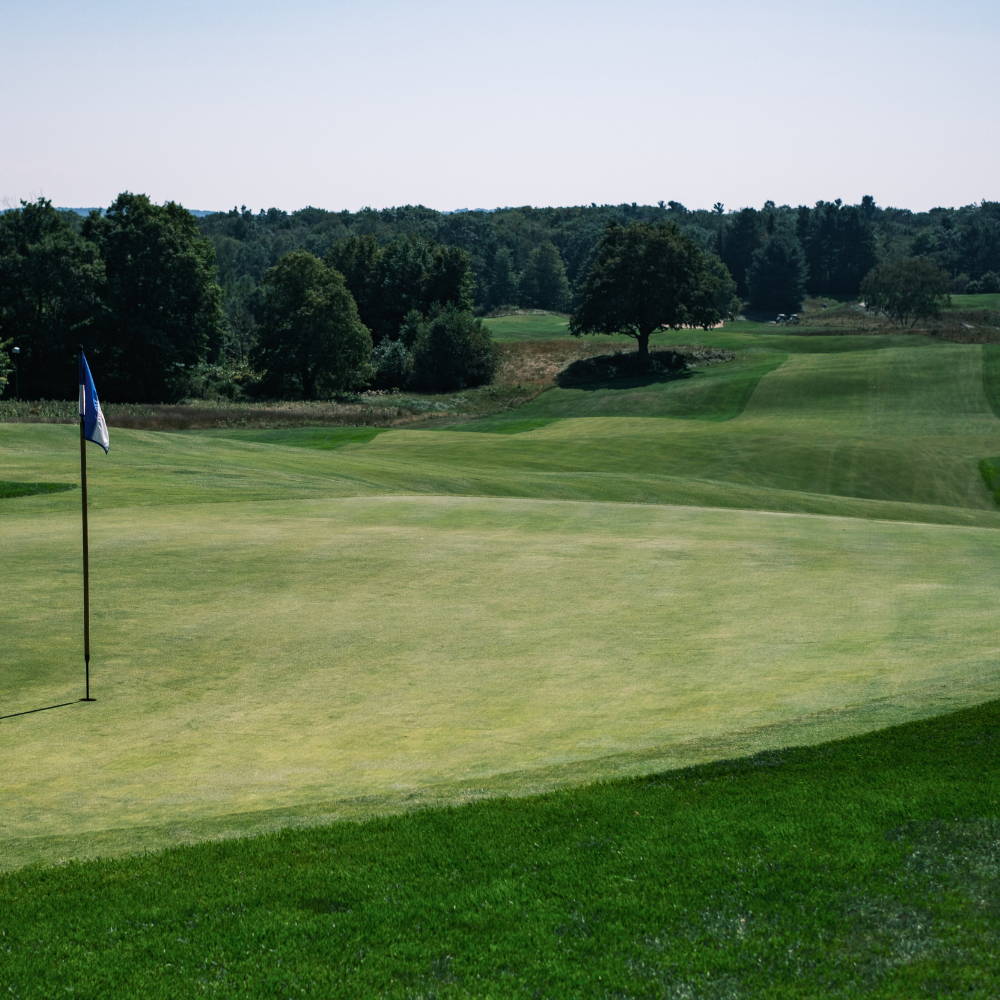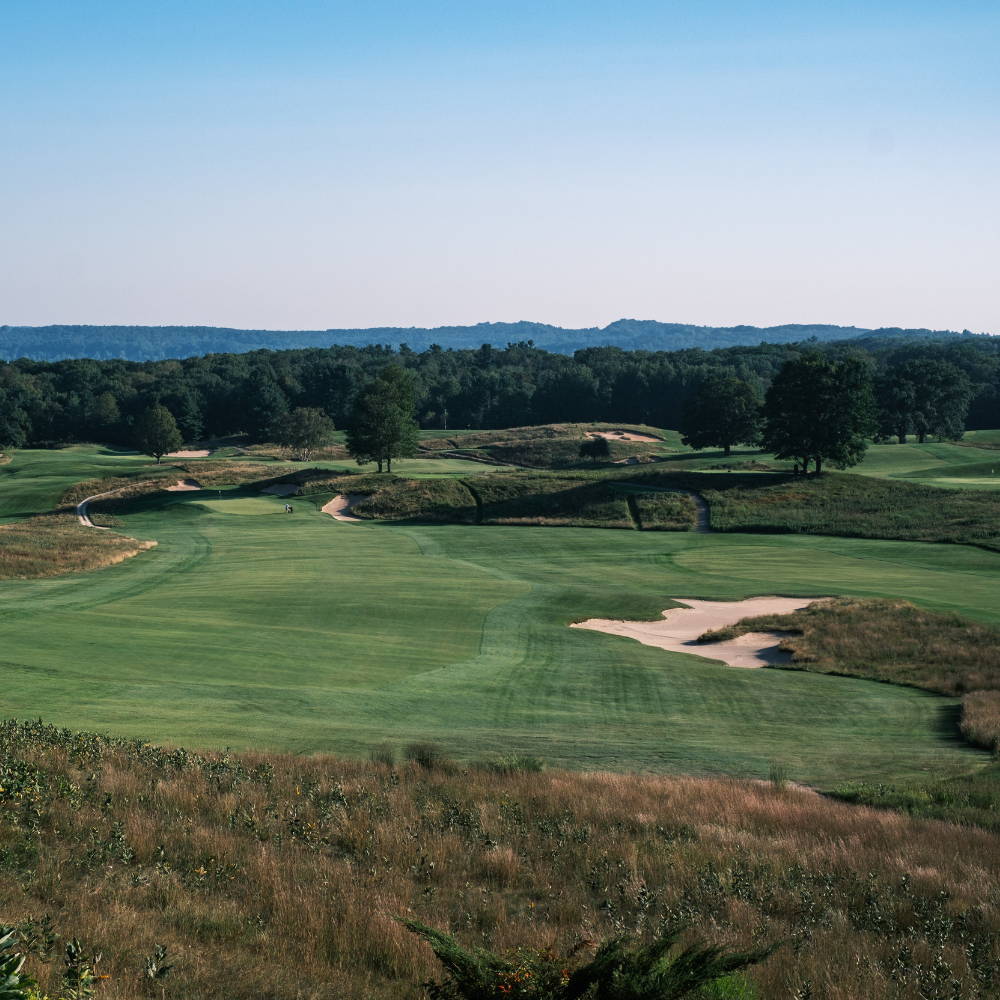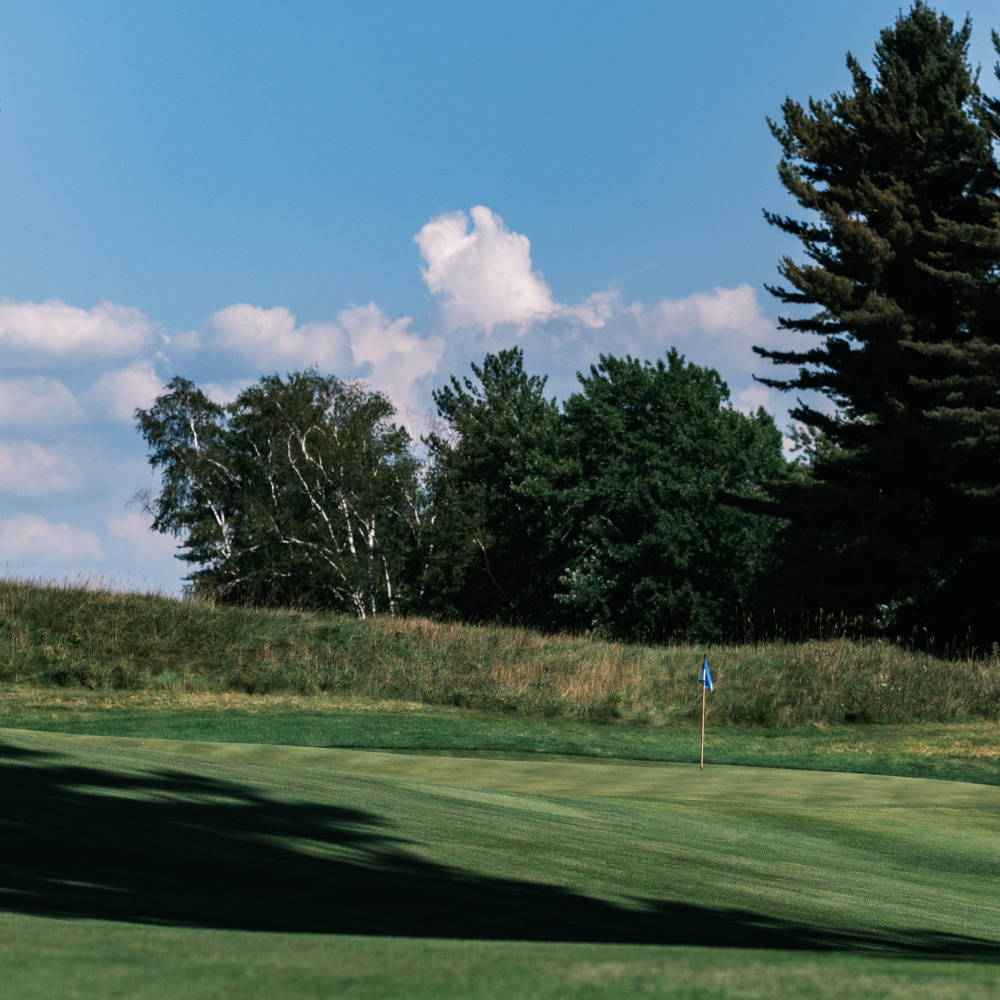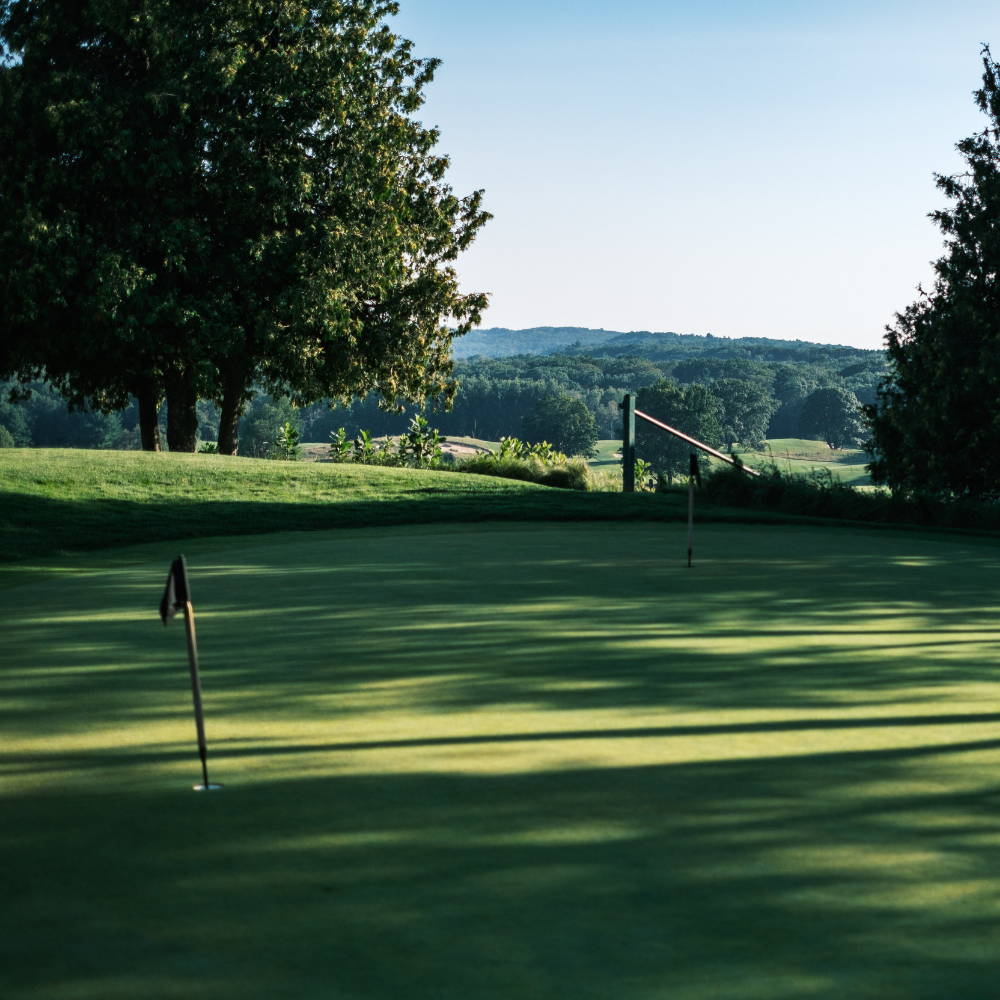 Rollin' Greens on Rollin' Terrain

---
It's not manicured beyond perfection as you'd expect from a country club. It's real, raw and does justice to its setting. Its conditioning is focused on making the golf ball roll; there's always an unexpected kick, hop, or ricochet on a ball's path to the green.
The greens, however, are a different story. They roll incredibly true and make you question everything you know (about reading greens and otherwise). You need to take in your surroundings to properly predict your golf ball's path; with this many greens built into and on hillsides, the concept of level ground escapes you. You'll be hard-pressed to think of a more engaging and fun way to play the game.
The pro shop is low-key and approachable (for a world-class, ultra-private getaway). The clubhouse arguably has the best views of the Sleeping Bear Dunes National Lakeshore that exist, something the membership is extremely proud of. You'd struggle to think of something better than a cold one on the lakeside bluff after a round at Crystal Downs.
Not many get the chance to walk these sacred grounds, but those who do remember it for a lifetime. It's one of those courses that appear in your head when your mind begins to wander. Special is an understatement: Crystal Downs is a Michigan masterpiece.