Created to inspire others to travel more, adventure further, and have fun along the way- on and off the golf course. Finding hidden gems, showcasing cool adventures, great eats and playing great golf.
Benzonia, Michigan (right off of Crystal Lake).
One of the best hidden areas in the state of Michigan. A ton of cool courses and a lot to do off the course. The perfect weekend golf getaway.
---
Built on an old Christmas tree farm, Pinecroft is about as low-key and unassuming as it gets. The easy going vibes make Pinecroft a must-play on any Summers day. The clubhouse is nothing to write home about, but that view from the back porch never gets old, especially with the sun-setting over Crystal Lake. Great views, strategic holes and firm fairways. This place is pure hidden gem gold and just keeps getting better with age.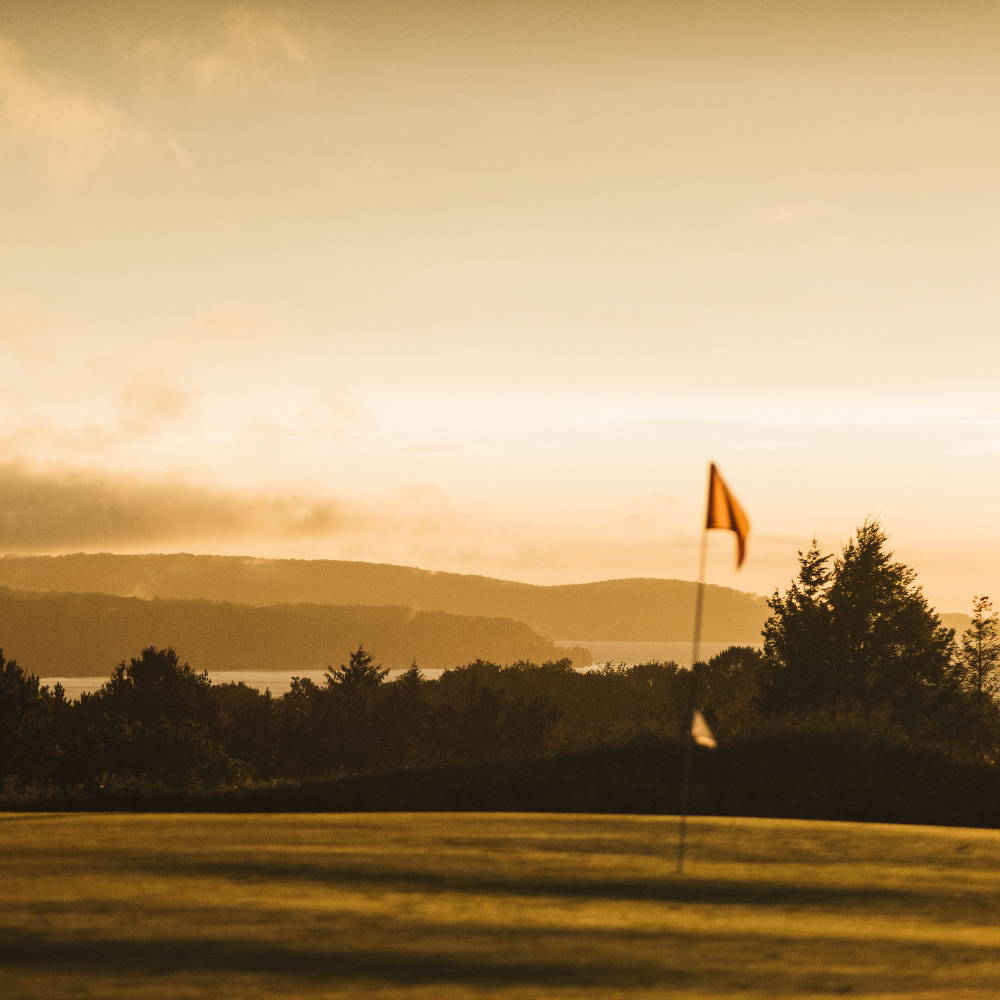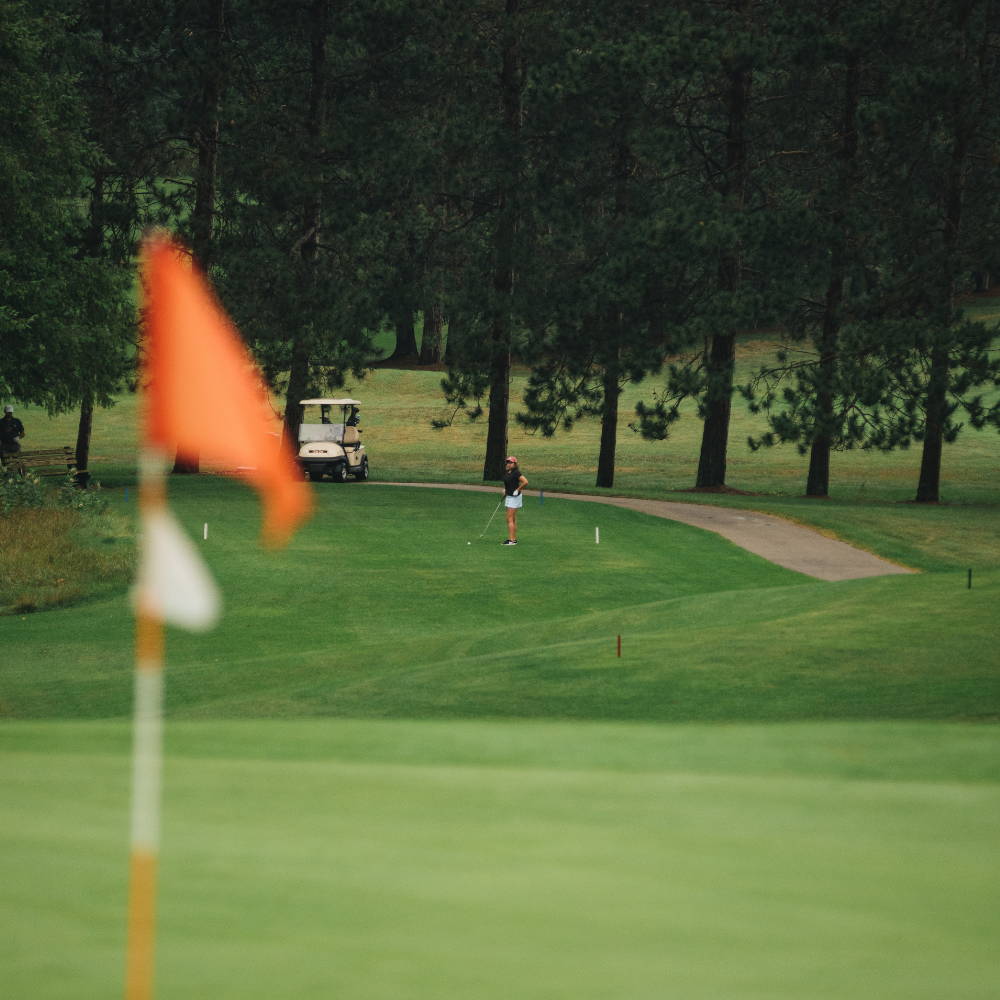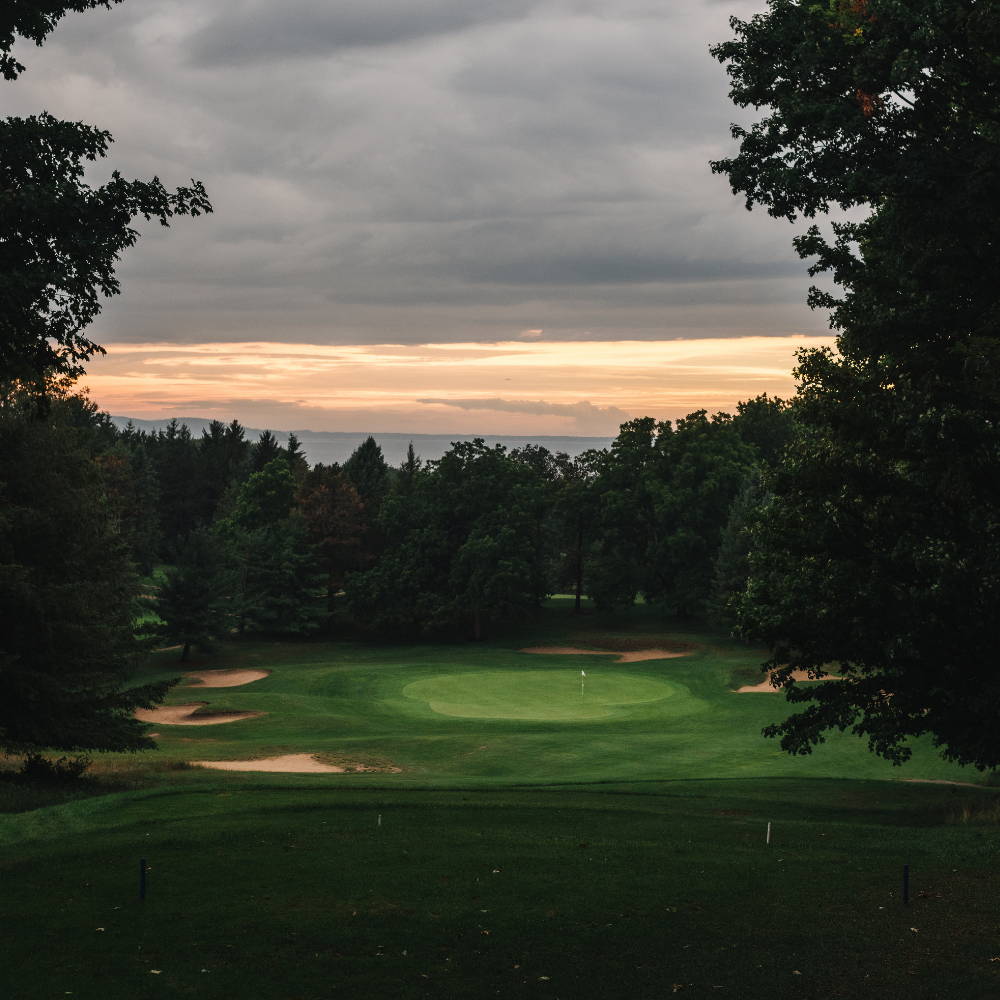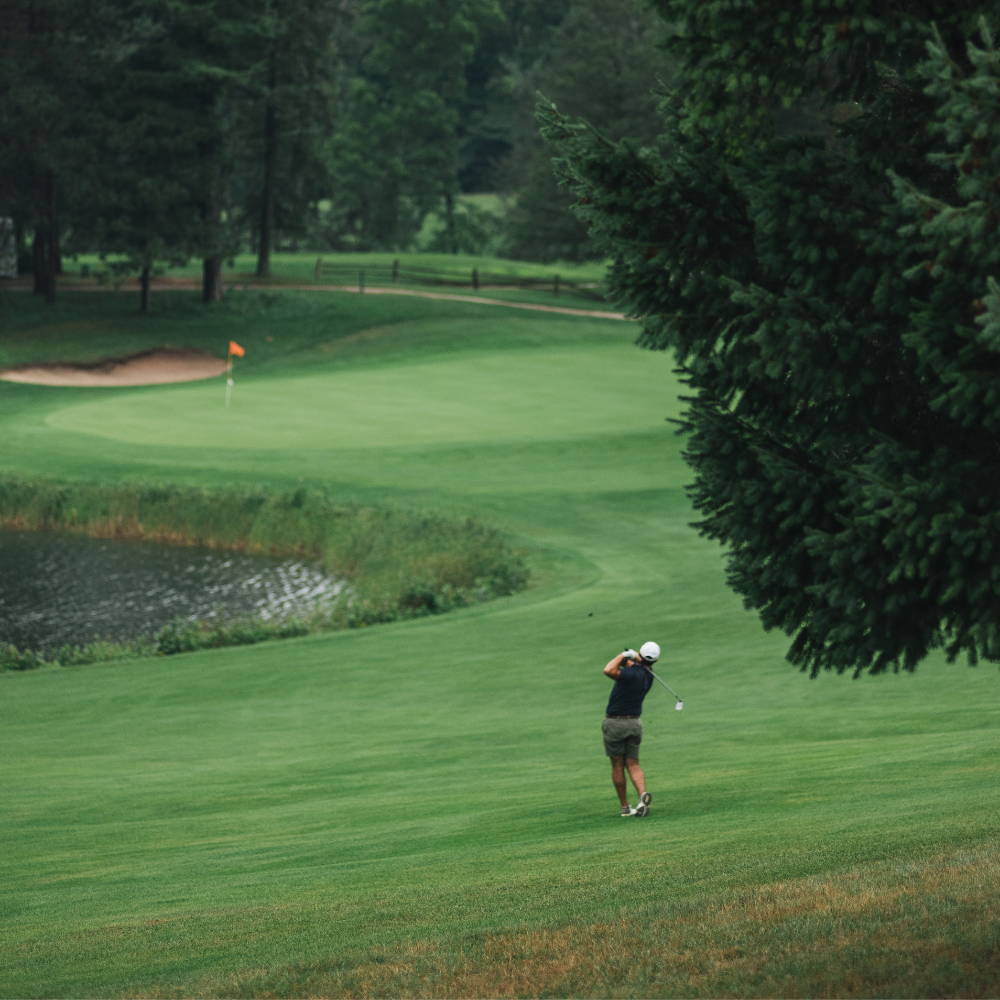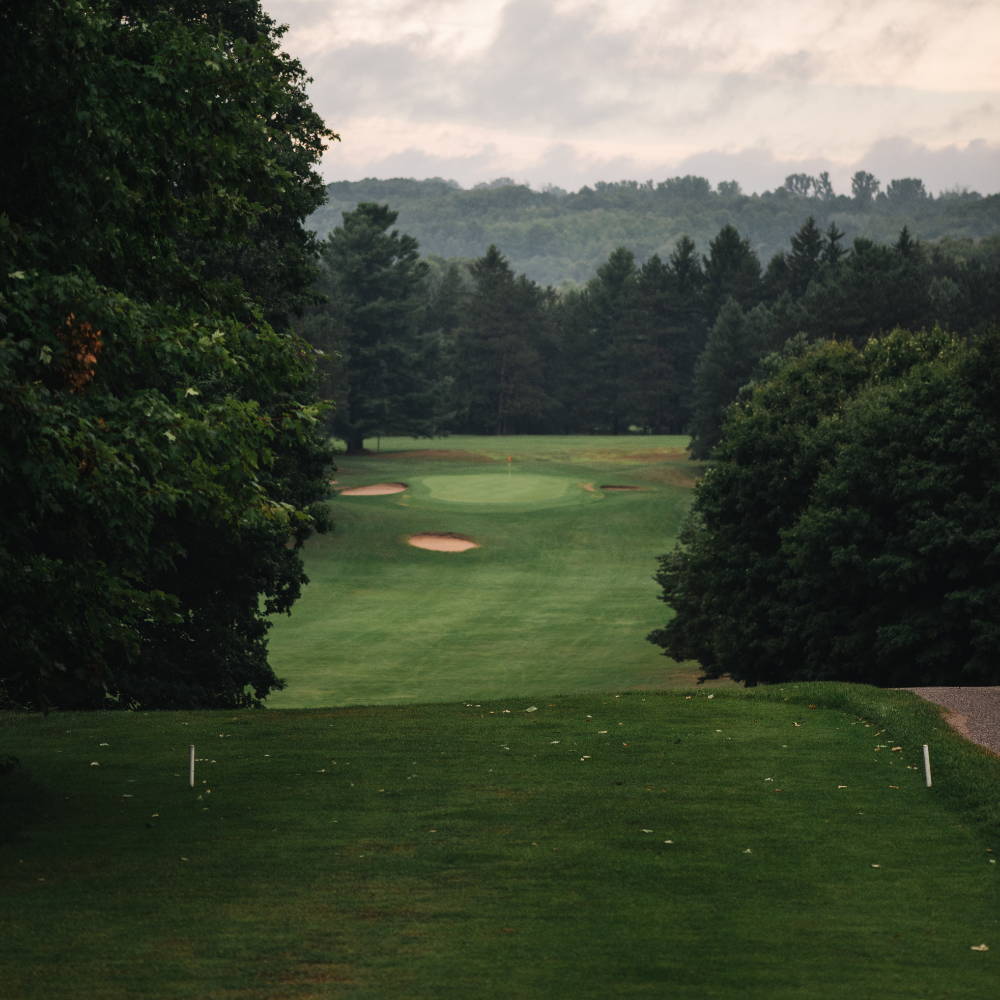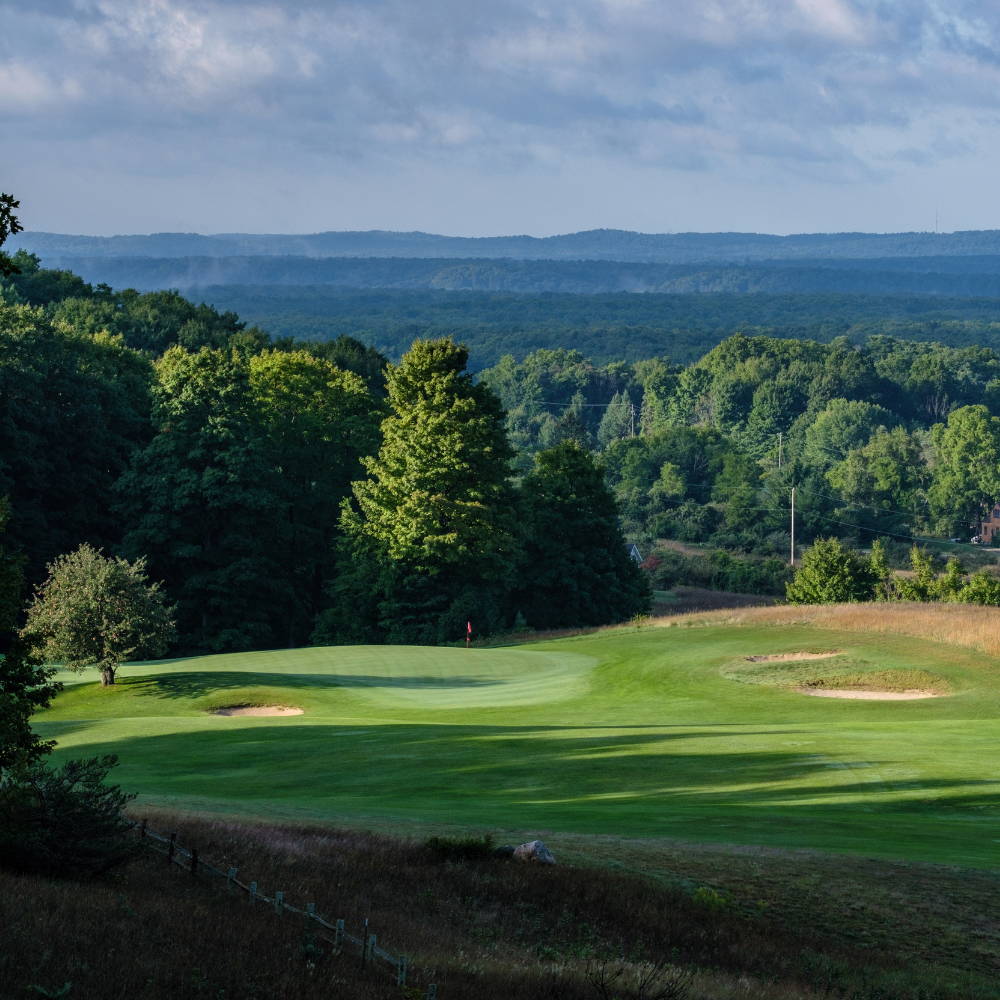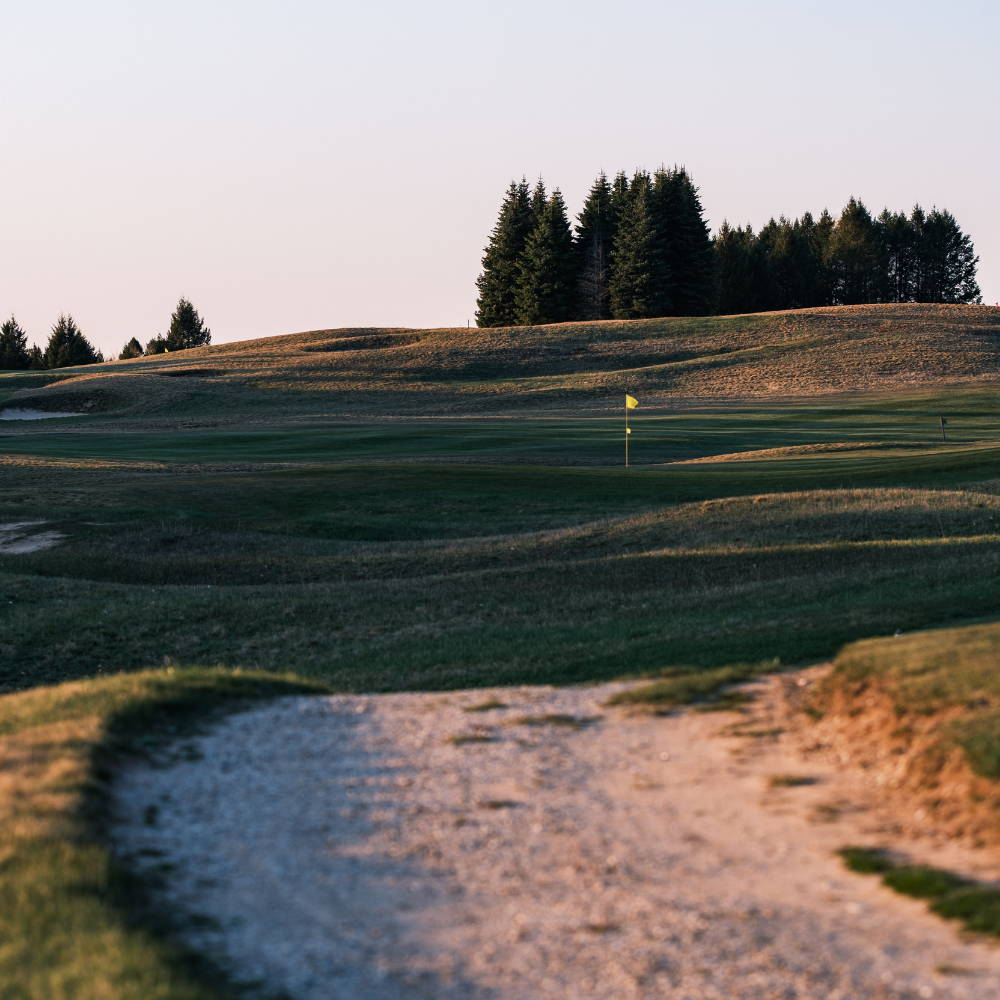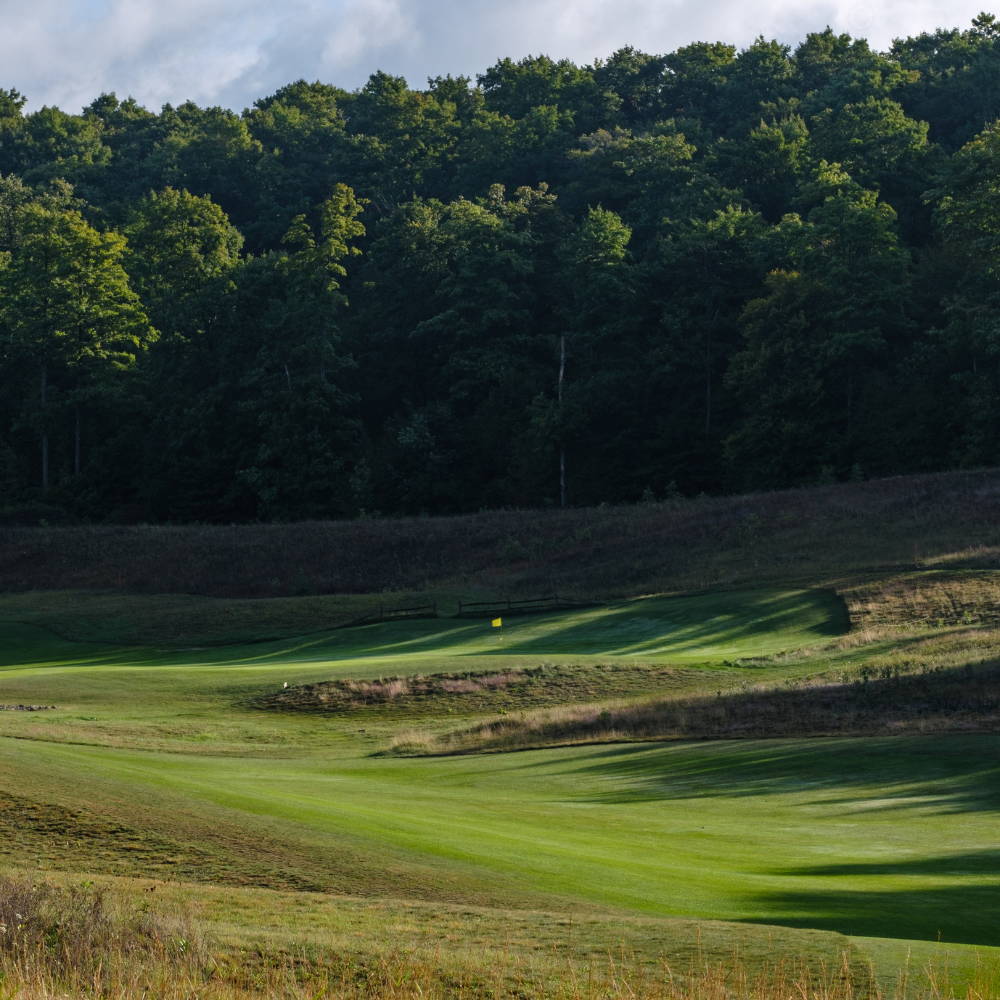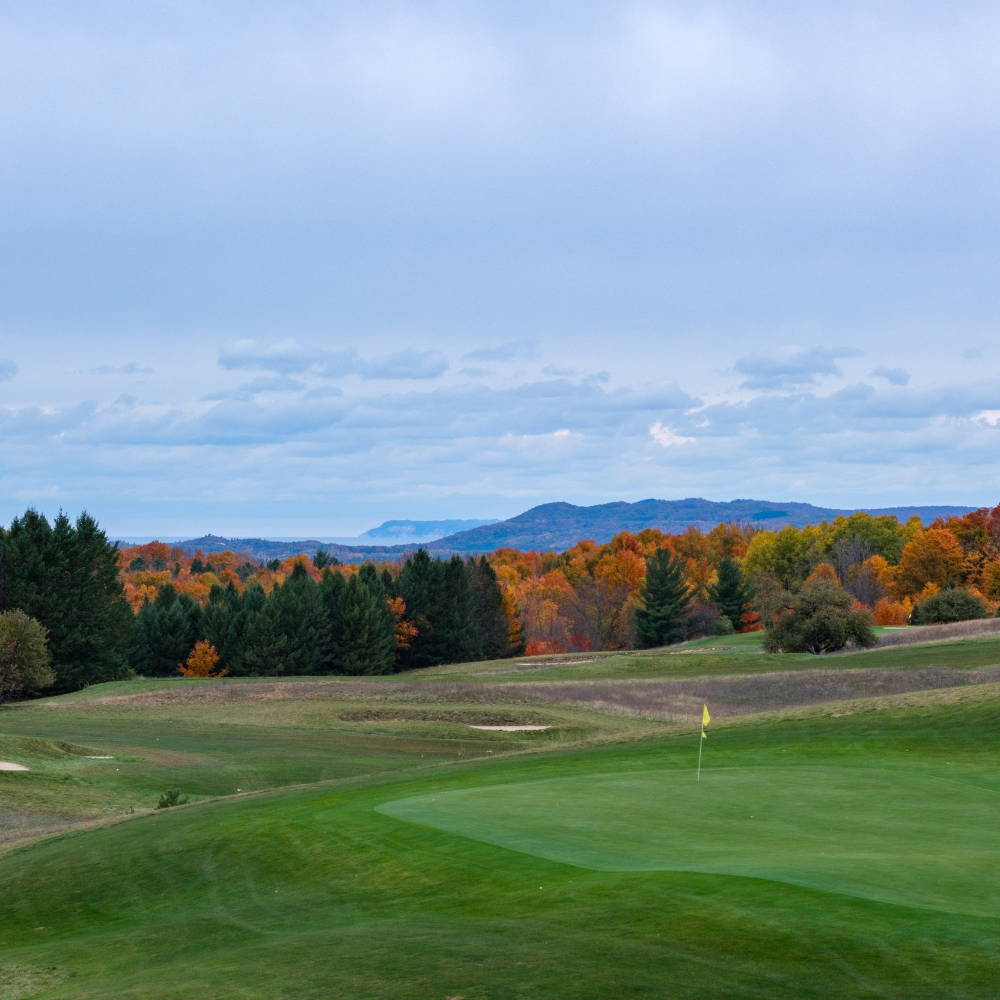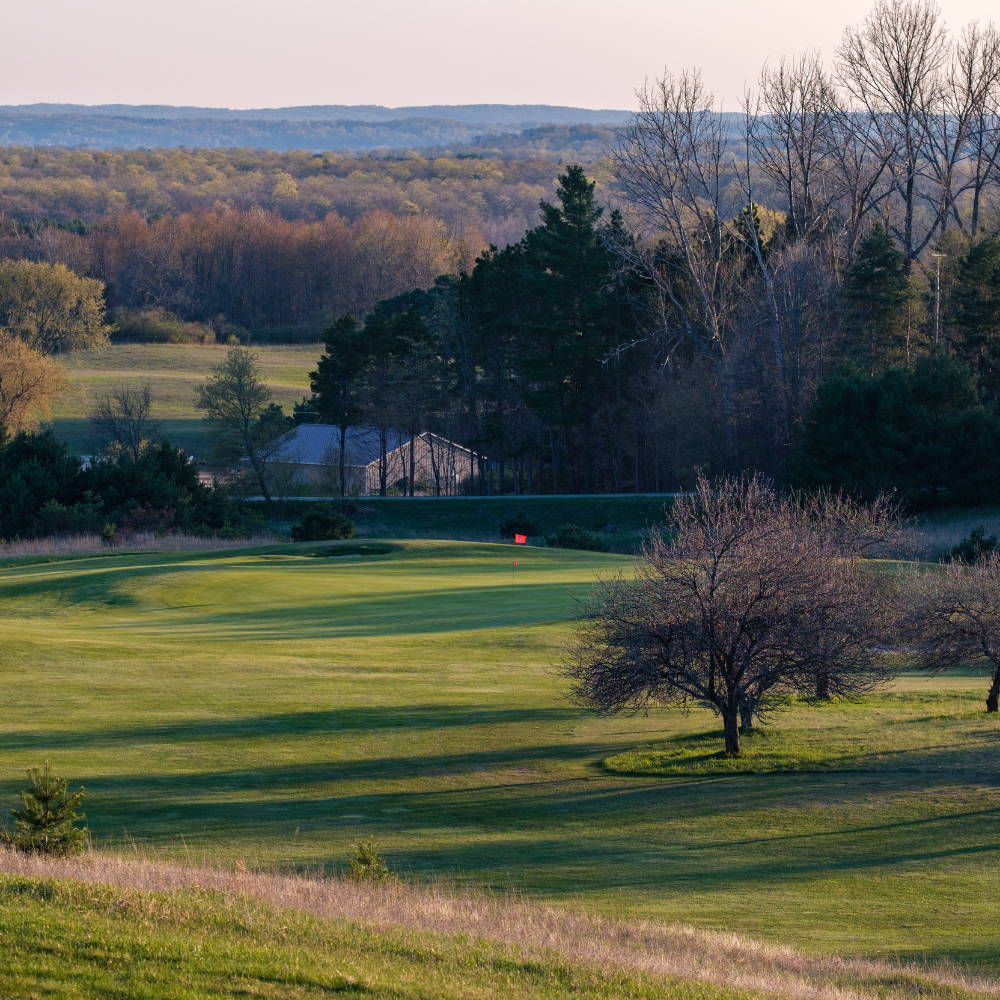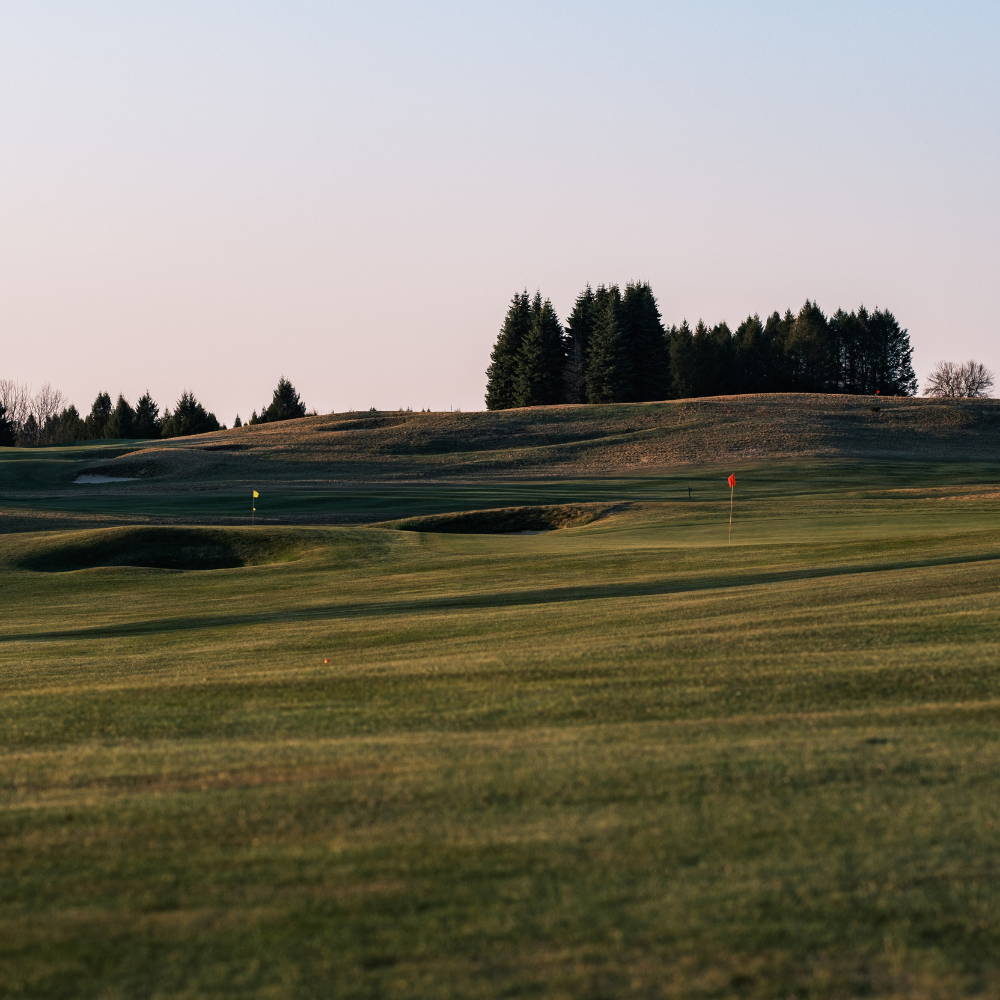 ---
The ying to Pinecroft's yang (and its sister course), Champion Hill has views on views, but don't let your eyes wander for too long. This course requires your full attention. To play Champion Hill well, you have to have some creativity in your arsenal. Use those kicker-slopes and elevation changes to your advantage and roll with it (literally). Don't forget to take in the gorgeous views. Get ready to enjoy one of the best-kept secrets in Northern Michigan.
---
We've played courses from Coast to Coast and we still find The Bluffs at the top of the list. Maybe it's because we're from Michigan, or maybe it's because even though it's 'ranked' in the top 100, it's still way underrated. Don't believe us? You'll have to find out for yourself. We'll say this much: when the sun is setting, the bag pipers are playing and you're standing on 18 green sinking your last putt, you'll understand the unexplainable hype of The Bluffs.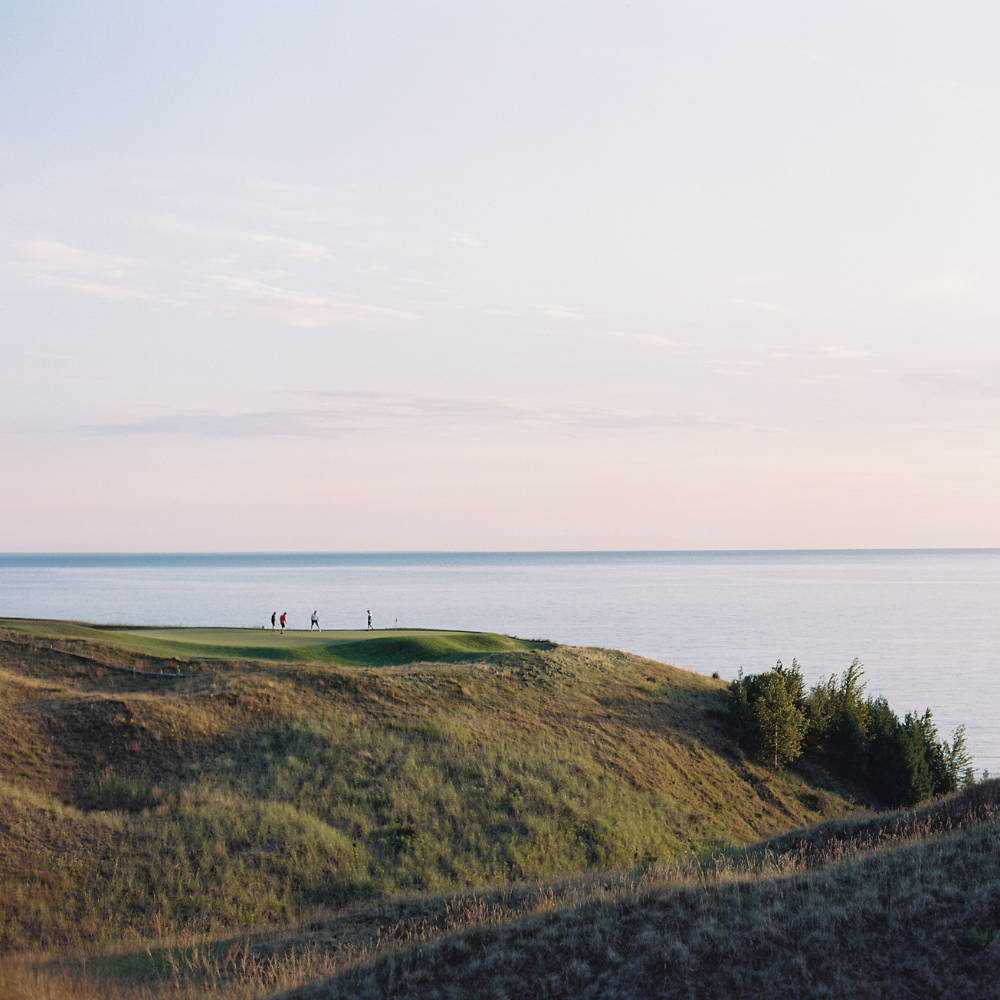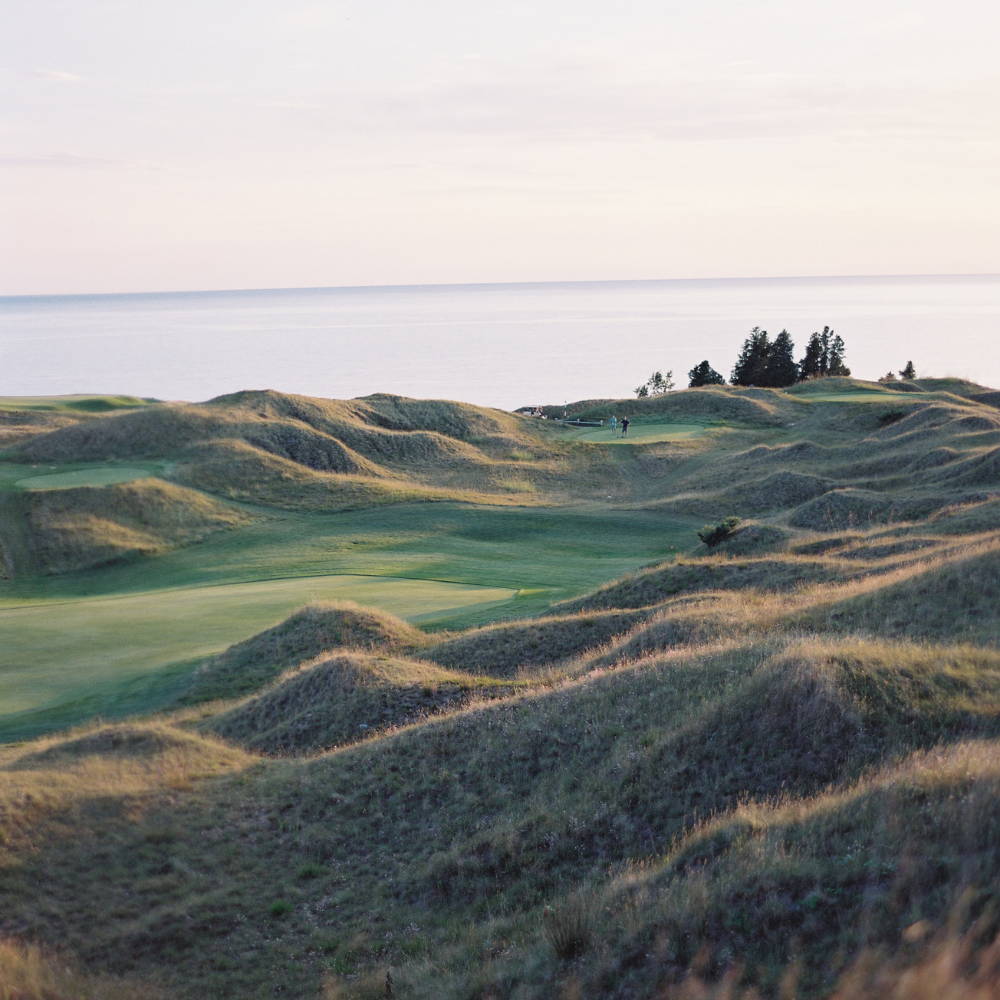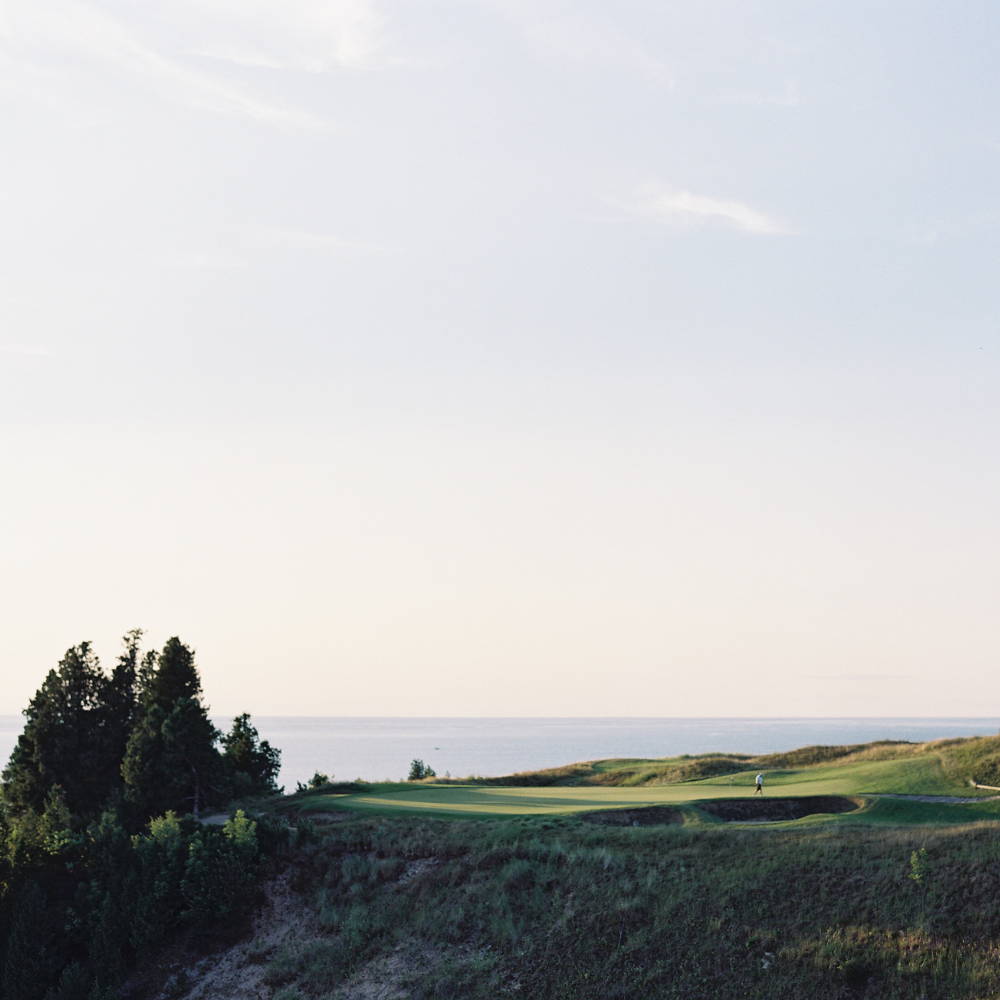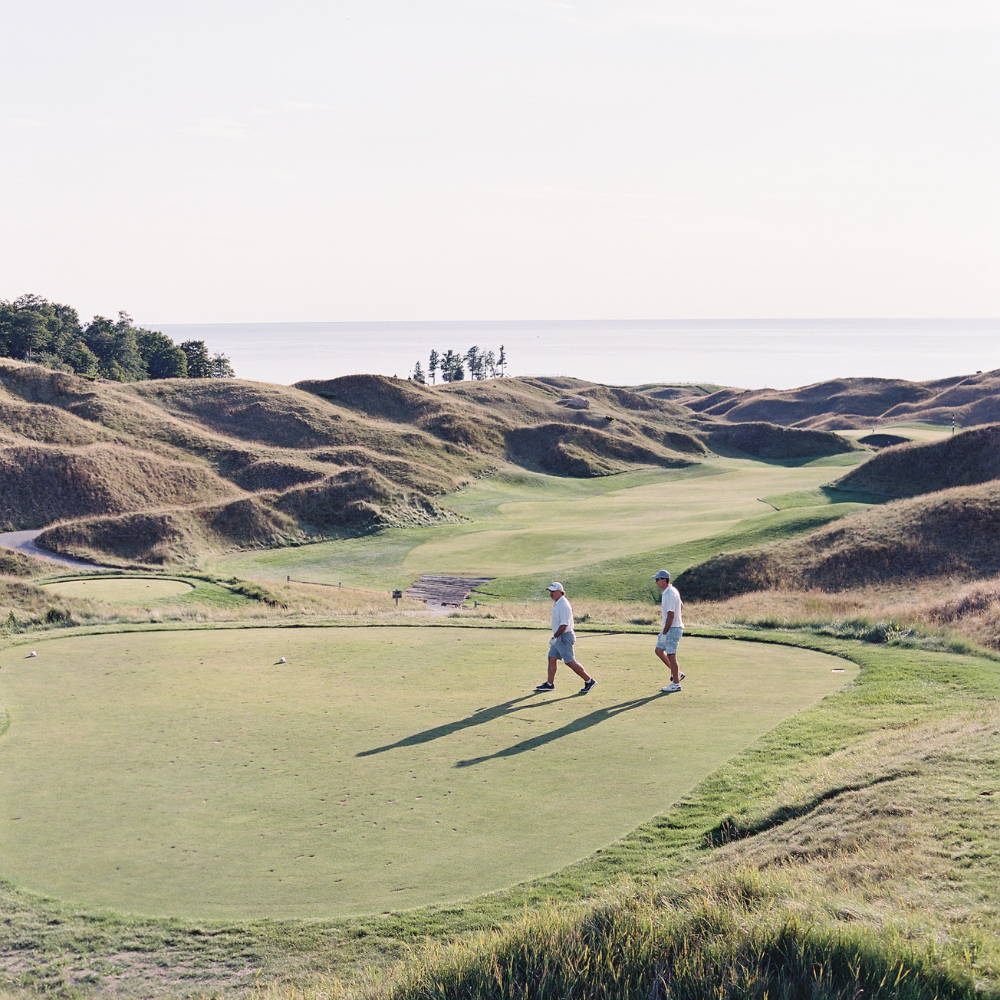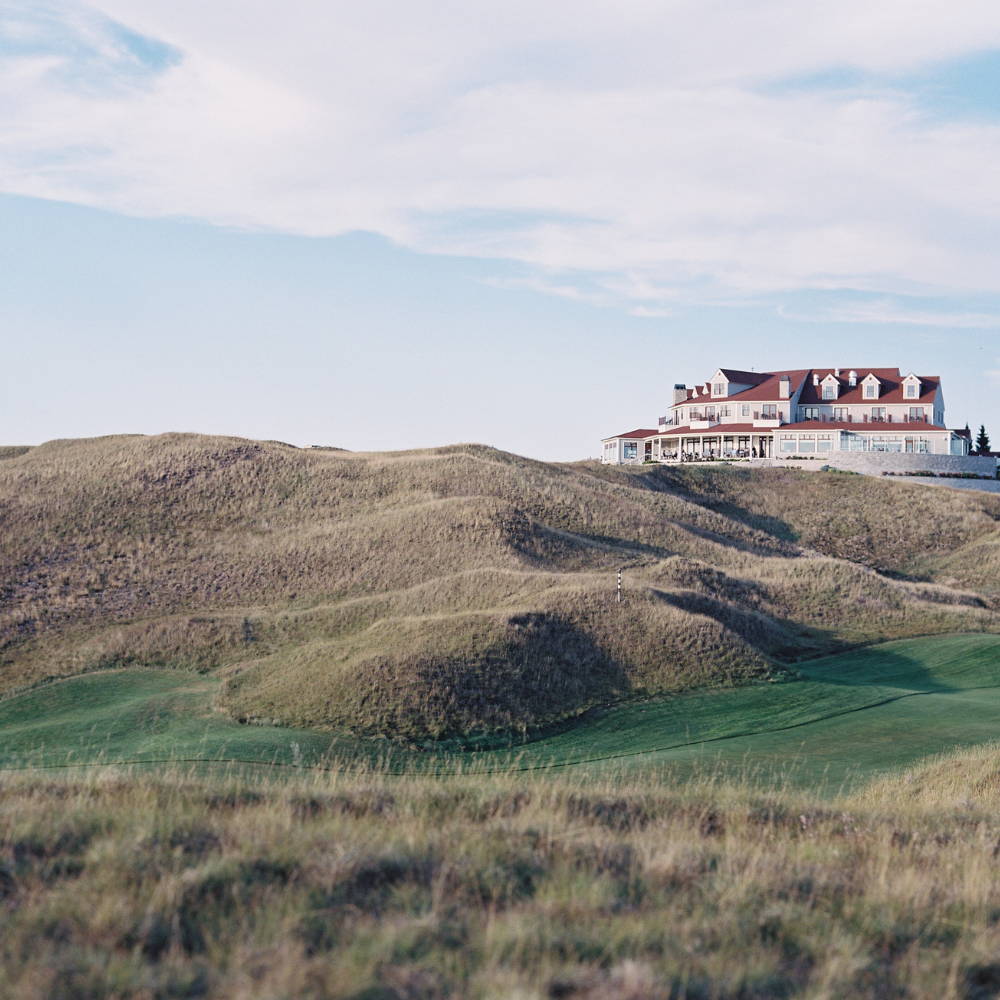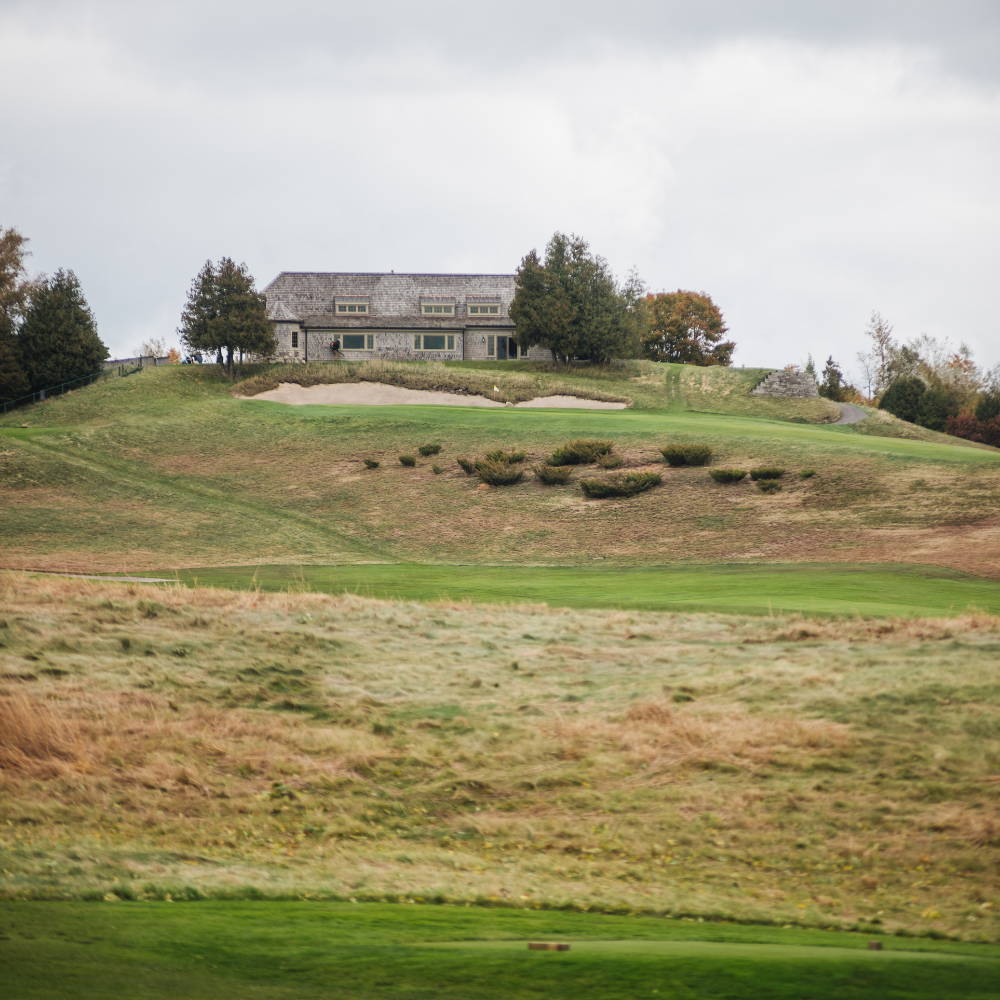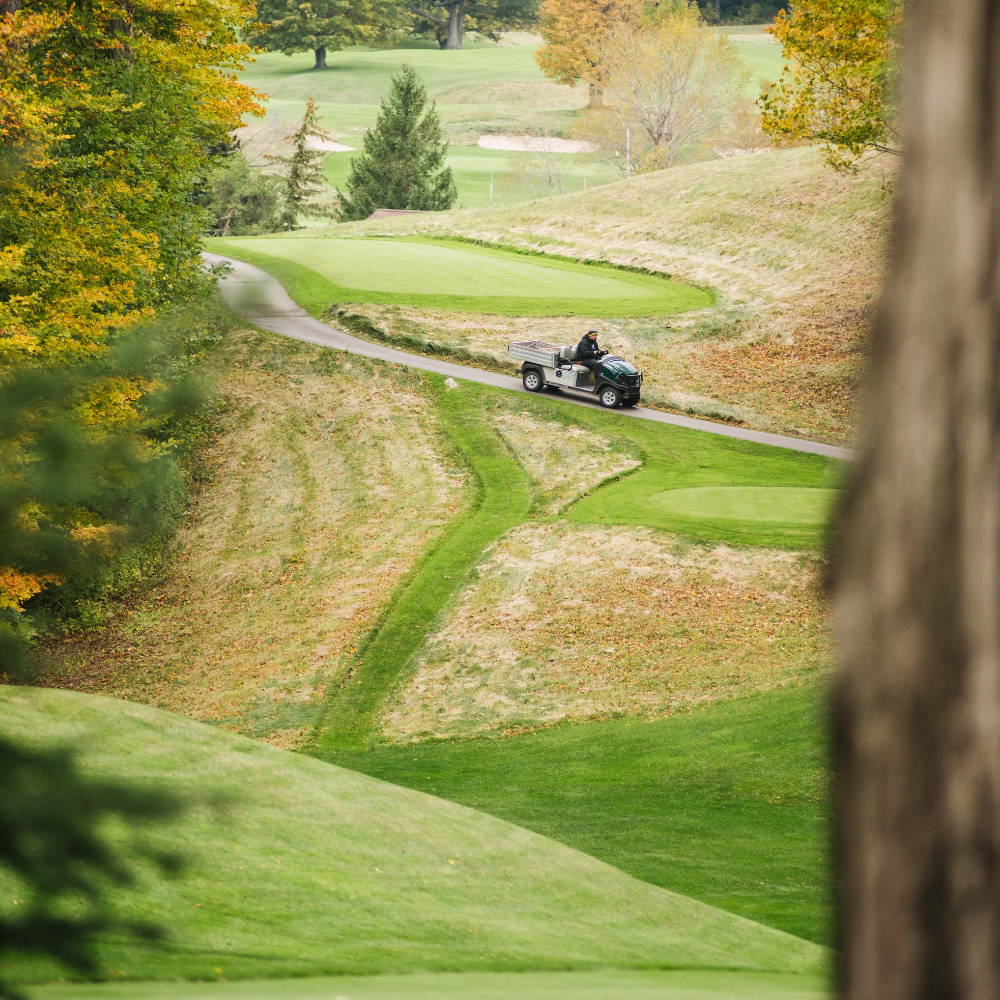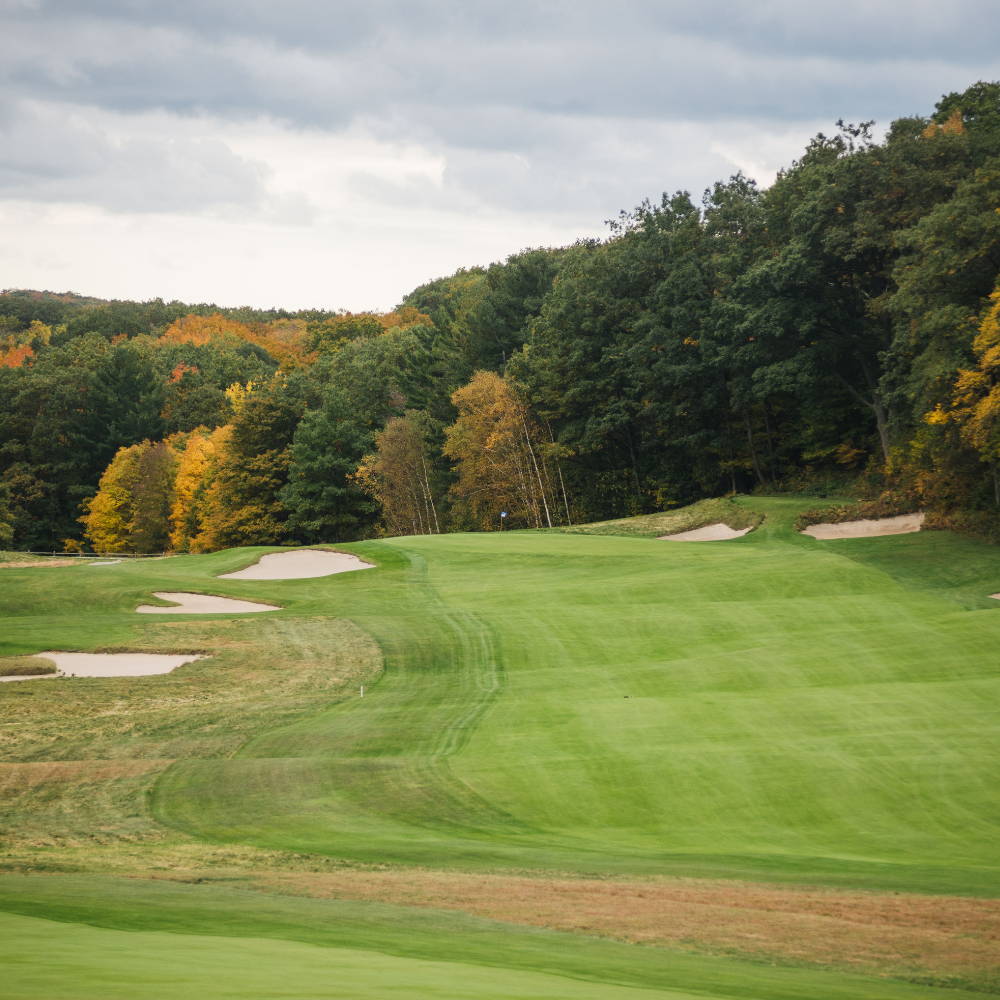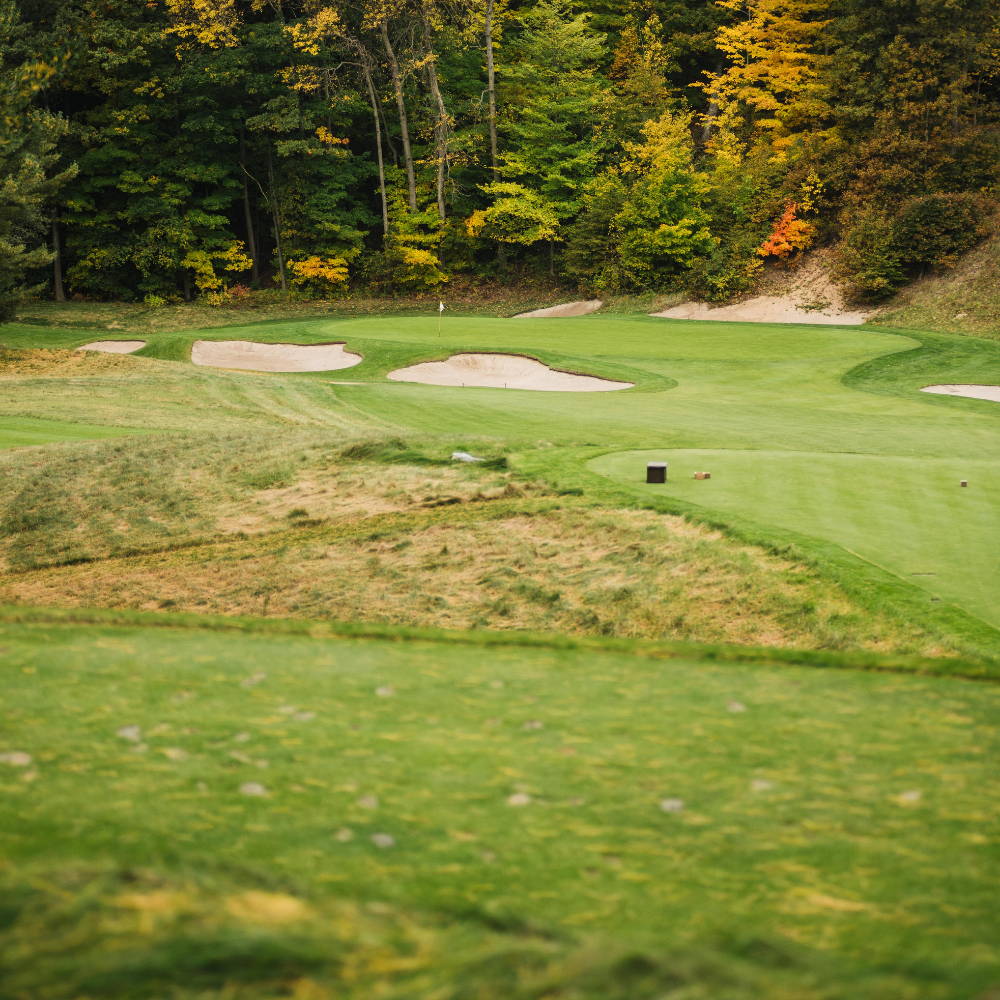 ---
One of the purest golf courses in the world. Period. Perched right between Crystal Lake and Lake Michigan, Crystal downs is the Mecca of Michigan golf. The downside? You'll have to know a member to get on, but if you can make it work, it's an absolute MUST (PS: if you can't swing it don't worry, we're still waiting for the call to play it ourselves).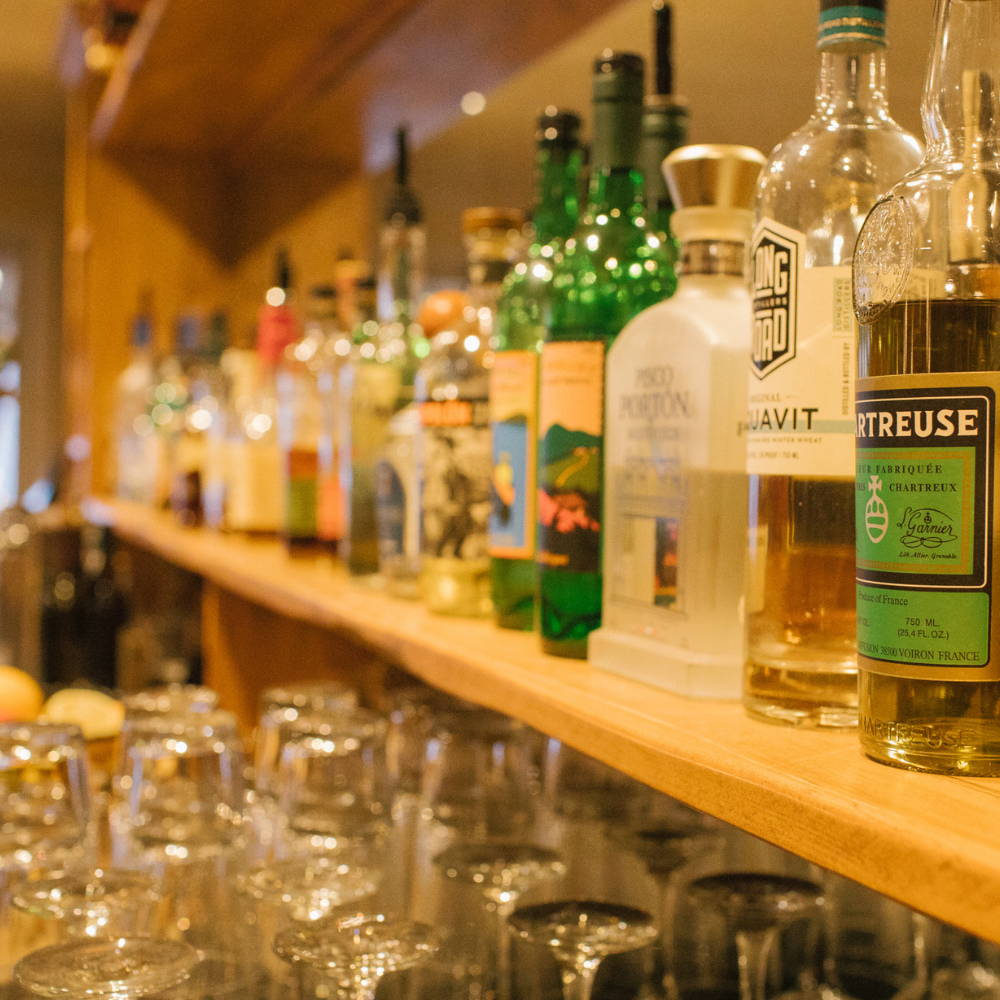 Great beer. Great food truck options. Fun atmosphere. An absolute must.
---
Located right in the heart of downtown Frankfort. Great selection of drinks, amazing food and good vibes. This one is towards the top of our list and rightfully so. Try the Stormsticks, you won't be disappointed.
---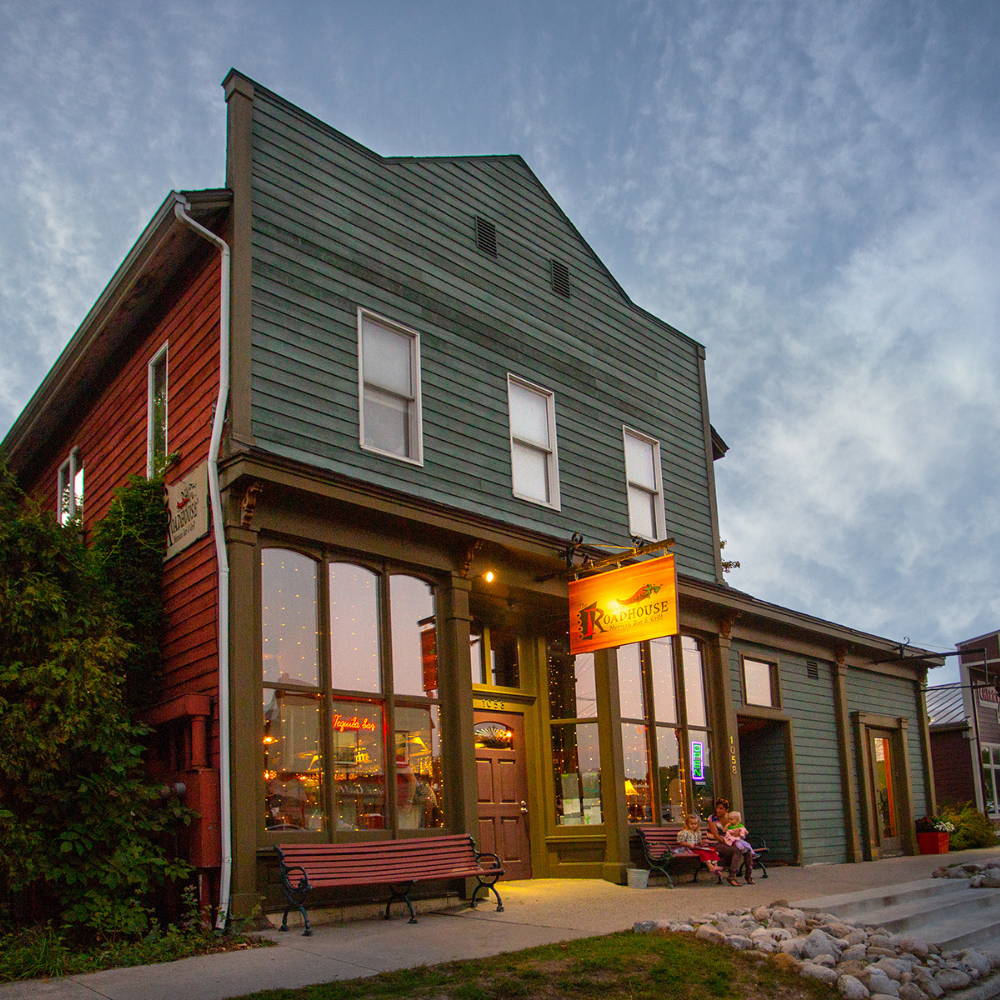 Solid 'za to grab after a day of 36 or late-evening round.
---
Like nothing you've seen. Northern Michigan is known for its delicious cherries and the Cherry Hut infuses locally grown cherries into a ton of great meals. Grab some cherry items from the shop on the way out.
---
The go-to spot for a hot dog in Northern Michigan. Grab a bite to eat and a few drinks here. Personal favorite: the Chicago Dog and cheese fries.
---
If you're in the mood for Mexican food, this is your spot. Traditional Mexican food with a twist of modern flaire. This place is one of the best around.
---
Looking for dinner with a view? You've found the right place. Rock's Landing is located right on Crystal Lake, one of the clearest lakes in the world, and offers an array of solid choices from seafood to steak. Call ahead to get a spot, they fill up quick for a reason.
---
If we're talking dinner with a view then this is one we can't leave out. We recommend grabbing an afternoon tee time and staying for dinner after. With the sun-setting over Lake Michigan, the bag-pipers playing and fantastic food options, this is an experience hard to beat anywhere in the country.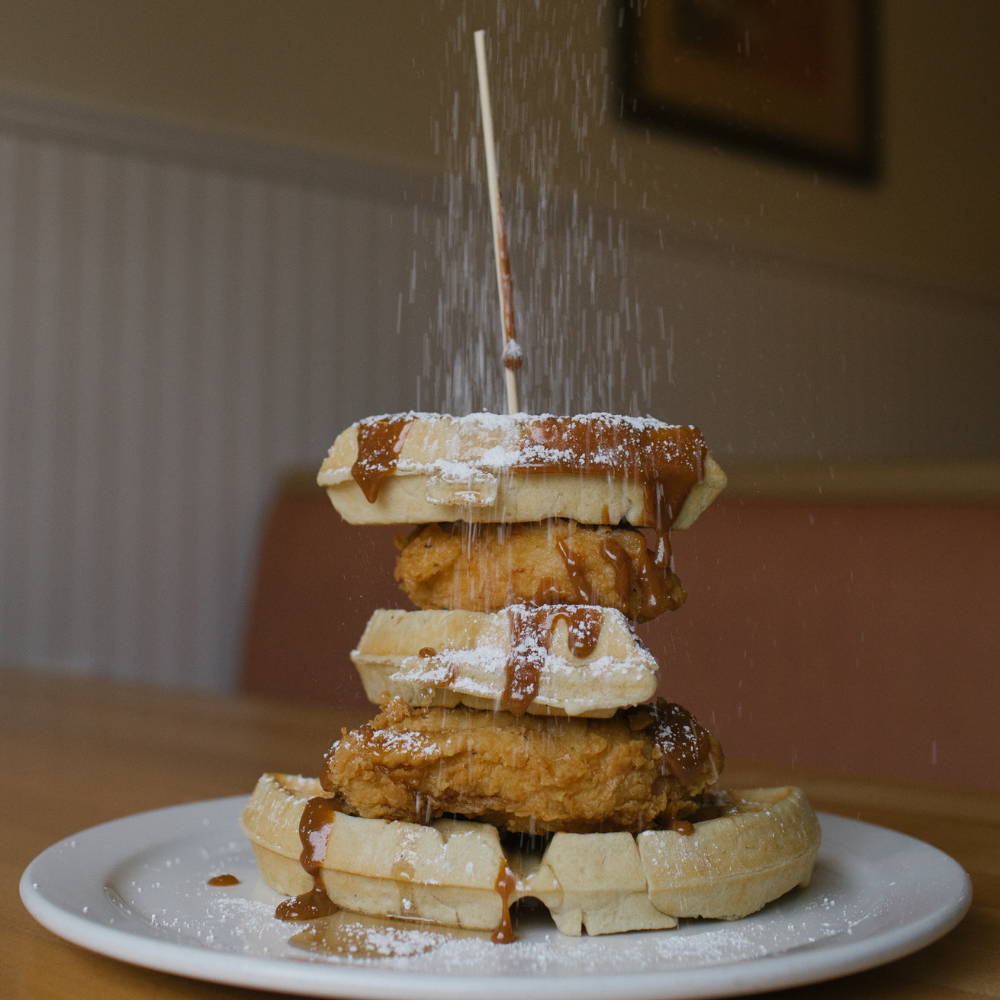 The perfect spot to grab brunch. The menu is slightly upscale and features everything from chicken & waffle to a vegan omelette. Come back for dinner.
---
Formally known as the Blue Carribou. Great breakfast and lunch spot with a variety of options. If you're looking for a hearty breakfast, this is the place.
---
New York style deli offering fresh bagels, sandwiches and baked goods.
One of the most scenic places in the country. With miles and miles of dune-swept lakeside landscapes, adventure can be found everywhere. Our top 4 must-visit places at the Dunes include: Empire Bluffs Trail, Pierce Stocking Drive, Pyramid Point and The Dune Climb (climb at your own risk). If you can catch a sunset at Empire Bluffs Trail, it surely won't be one you'll forget anytime soon-- trust us.
---
Flowing through the heart of Sleeping Bear Dunes, the Crystal River offers exceptional views of the surrounding landscape. Kayaking the Crystal River is both relaxing and a workout all-in-one. The river is shallow, features a sand bottom and is unbelievably crystal clear (hence the name). Expect to see everything from small fish and turtles to bald eagles if you're lucky.
---
Go Fishing in Lake Michigan
Spend the morning on a fishing charter reeling in Salmon, Lake Trout & Steelhead. Perfect for all ages and fishing experience.
---
If you're in the area, you need to take a dip in Crystal Lake. Known for being one of the clearest lakes in the world on a calm day, you'll feel like your in the Caribbean rather than Northern Michigan.
---
Visit Frankfort Lighthouse
Walk the boardwalk out to the lighthouse and watch the sunset over Lake Michigan. Grab some ice cream from The Scoop and enjoy.
---
Take the day off Friday and head straight up in the morning.
Stop at Five Shores Brewery
Have a few cold ones and grab lunch before the round to loosen up and enjoy the sun. This little town right off the water is perfect on a summer's day.
Afternoon round at Pinecroft GC
Right up the road from town, 5 minutes tops. Grab a late afternoon tee time so you finish with the sun coming down over Crystal Lake. Some absolutely stunning views and an incredible start to the weekend.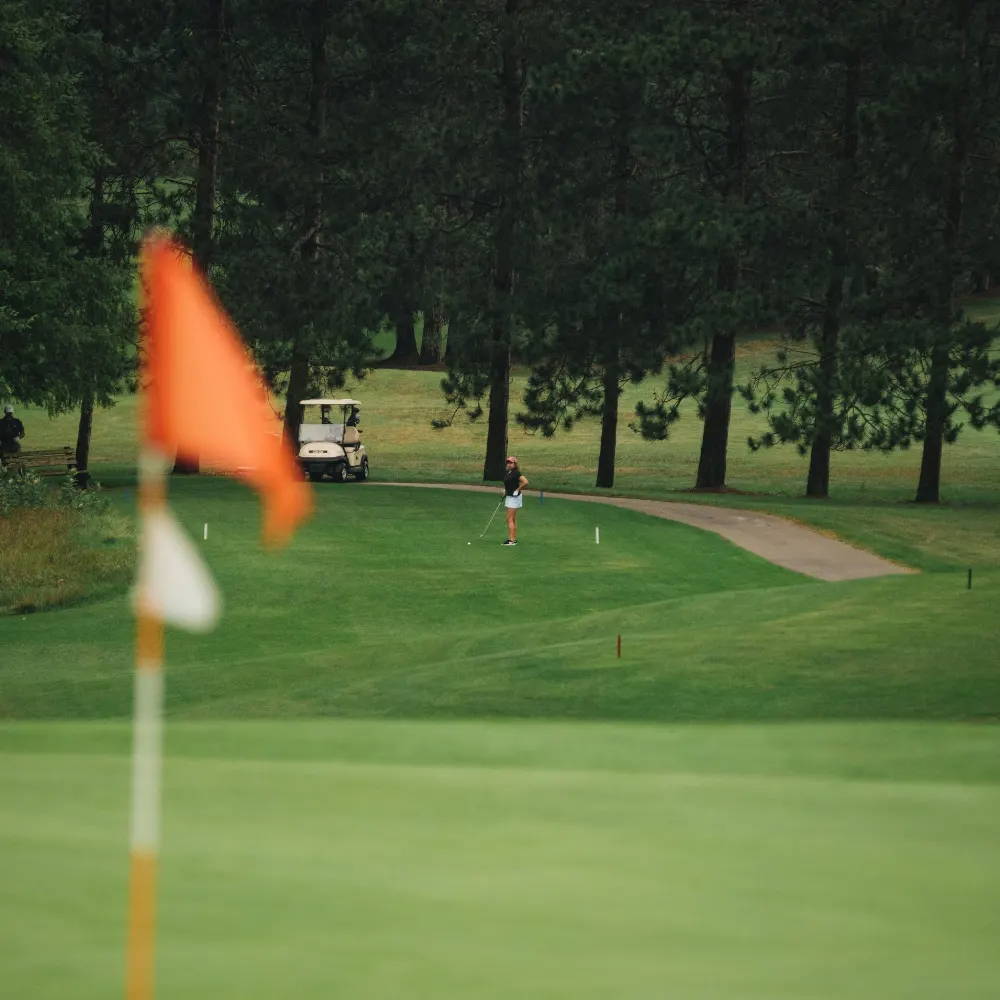 Dinner
Grab some pizza at A Papano's and get some sleep.
Saturday
A Day of 36
Get an early tee time at Champions Hill. Best in the morning before it gets too hot as there isn't much shade out there. You'll enjoy this one.
Lunch/Brunch
Grab lunch afterwards at Ursa Major Bistro & Coffee Shop. All you could ask for: breakfast food, sandwiches, salads and some burgers if you're feeling wild.
Afternoon round at Arcadia Bluffs
It's about an hour drive or so but BEYOND worth it. Get the first twilight time and let the bagpipes play as your navigating your way through the back nine. Have dinner on the patio after.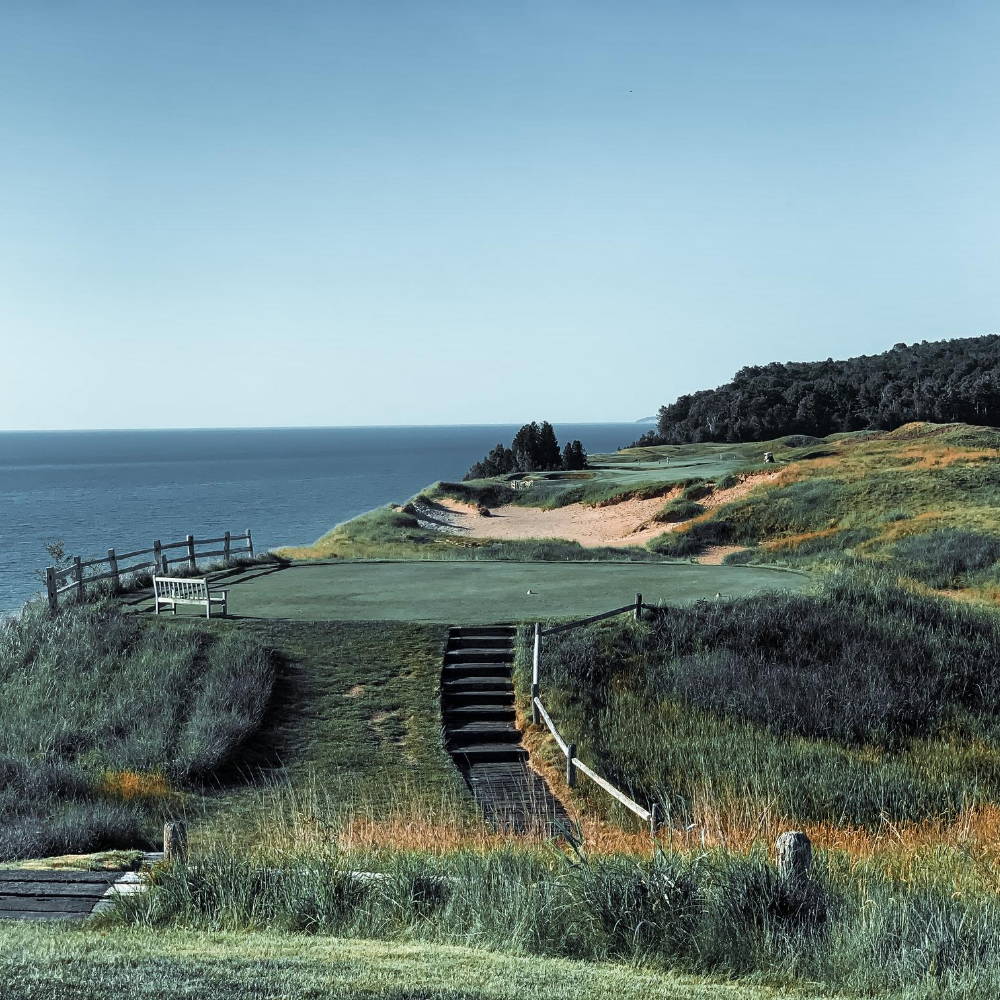 Sunday
Grab a bite to eat at Crystal Café (if it's open) and head to the water in downtown Frankfort. Cool little city, good eats and good vibes.
If you're golfing, play a mid-morning round at Crystal Mountain- The Ridge. Great elevation and overall fantastic course.
If you're relaxing, take your pick between Lake Michigan (iconic) and Crystal Lake (equally as iconic in these parts). If you're choosing between these two, flip a coin. Enjoy the day!